Post Office Dramatic Play
My kids love imagining and pretending to do grown-up jobs. We had fun with our vet clinic last week, so this week we did a post office dramatic play activity.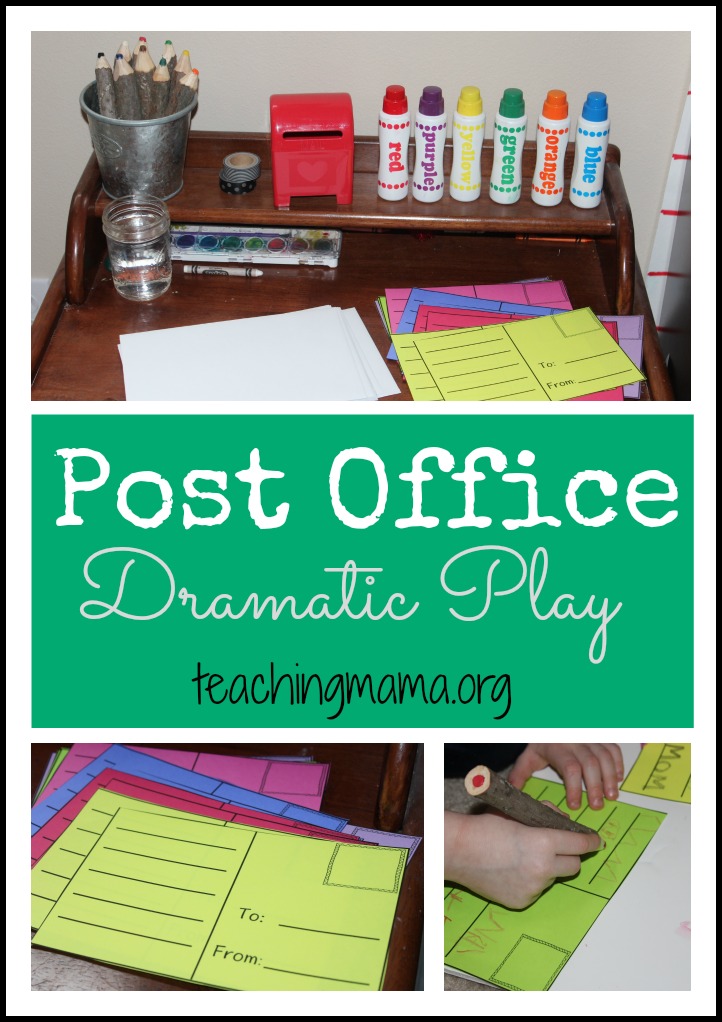 To set up, I placed writing utensils, envelopes, printable postcards, stickers, pretend mailbox, watercolors, and a white crayon on their desk.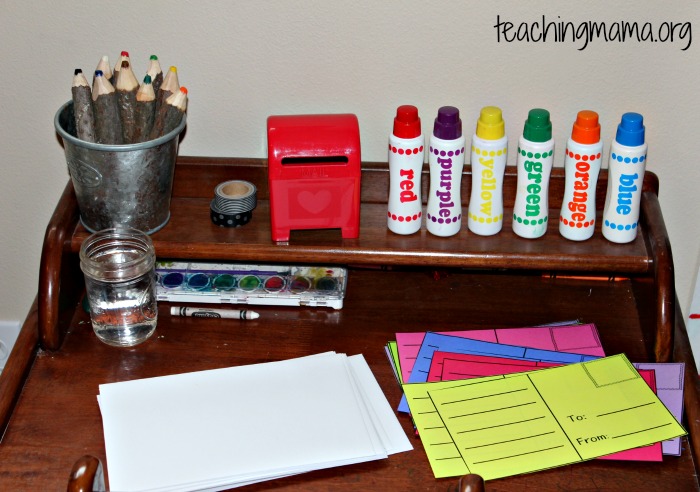 Then I explained to the kids how to do the activity. I gave them postcards they could write on and pretend to send to friends, family members, or even their stuffed animals!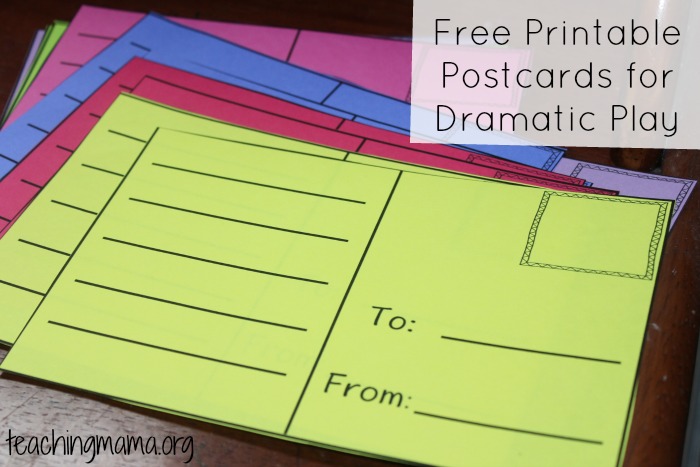 Then the kids had fun filling out postcards. (You can download your own postcards here –> Postcard for Play)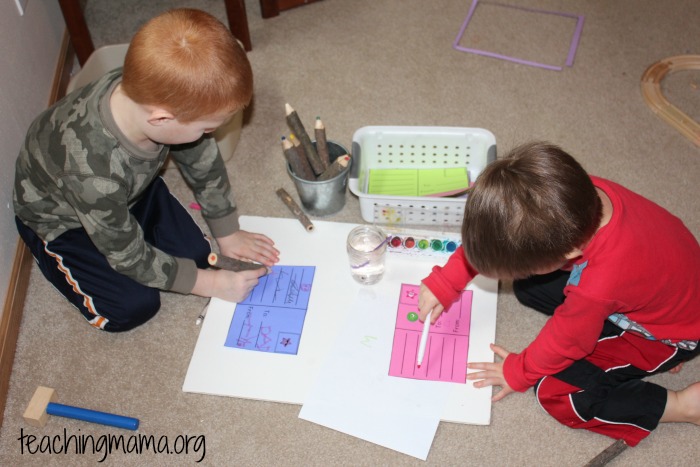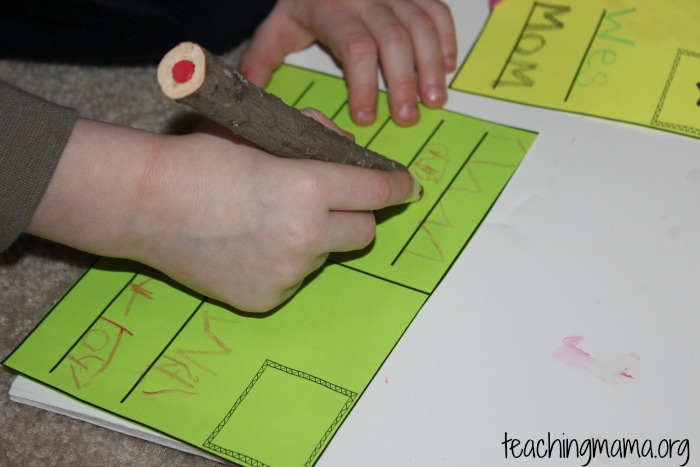 Troy (5 years old) can write some letters. Wesley (3) mostly just scribbled. That's okay though because scribbling is an important step to learning to write!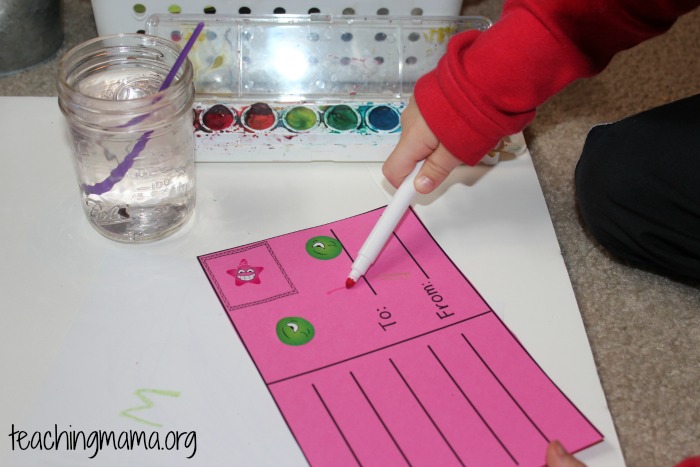 Then we wrote some secret messages on the other side of the postcard. We drew or wrote something in white crayon. Then we gave each other notes and painted it with watercolors to reveal the message.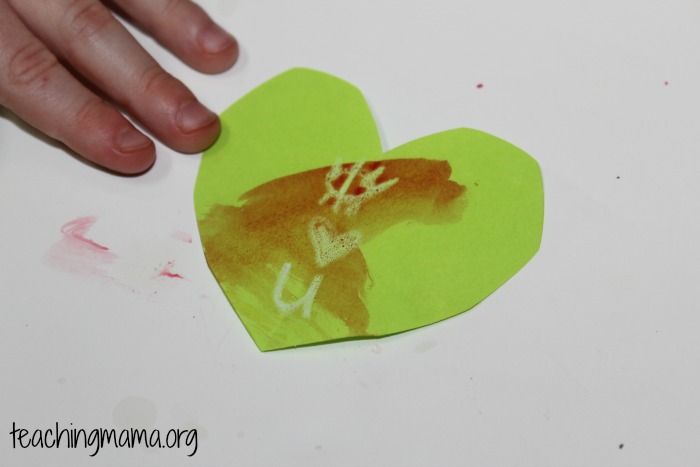 We had a small mailbox (from Target dollar section) that we put some of the notes in. Then the boys would deliver it to whoever it was for. They were so proud of their work and excited to share the postcards with Dad, Mom, stuffed animals, and each other.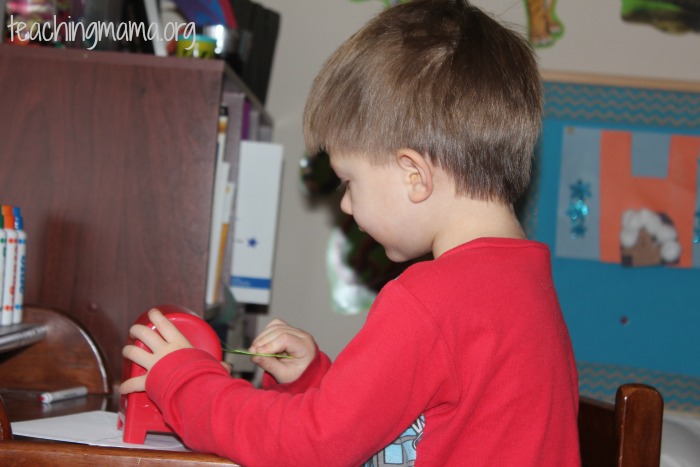 A note from little brother. 🙂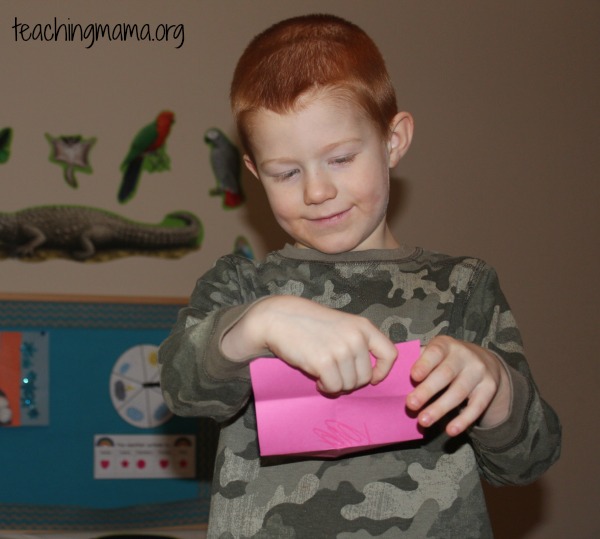 I had fun writing the boys some notes, too! They think it's pretty special when I write them words of encouragement.
We had fun with this post office/writing activity. I'll continue to have it out in our school room so the boys can practice their writing and print skills.
If you are looking for more post office dramatic play ideas, here are a few that I adore!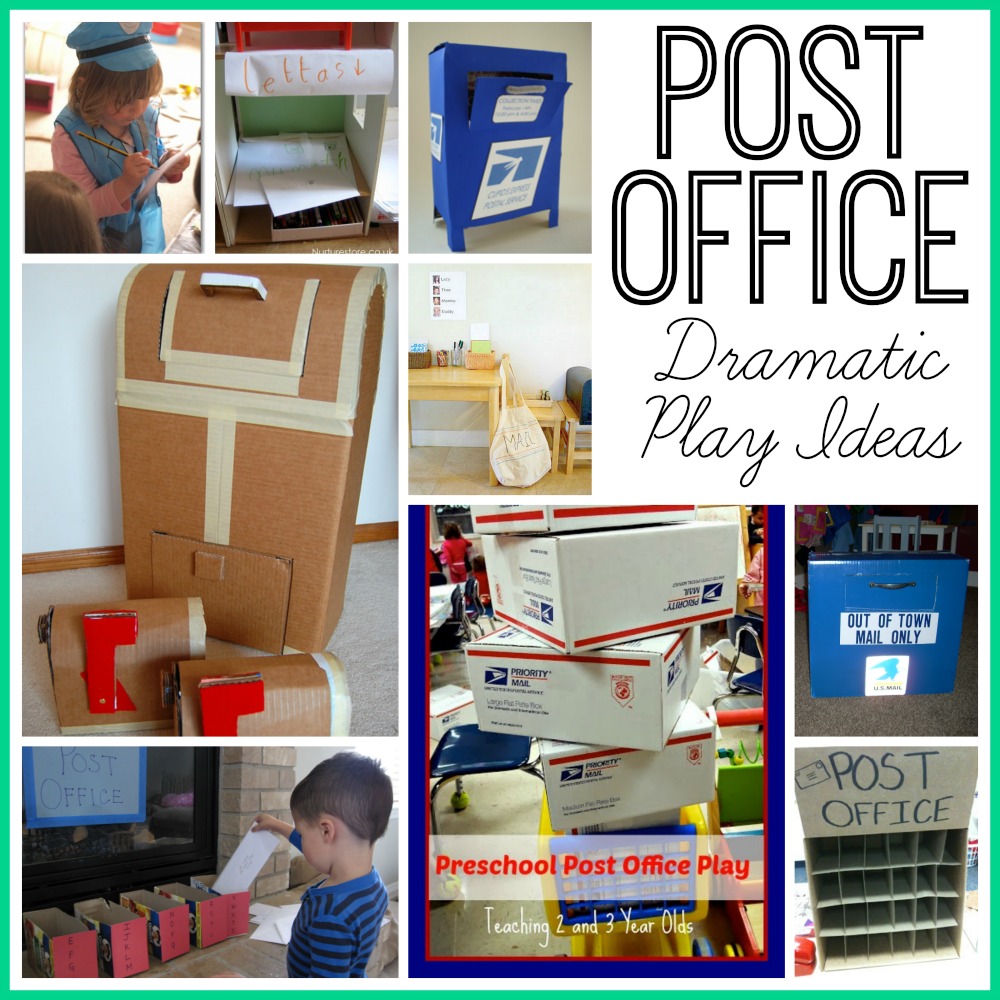 1. Postman Games from Here Comes the Girls
2. Pretend Play Post Office from Nurturestore
3. Mini Mailbox from Busy Bee Kids Crafts
4. Cardboard Mailbox from Ikat Bag
5. Post Office Pretend Play from Buggy & Buddy
6. Post Office Letter Sorting from No Time for Flash Cards
7. Preschool Post Office Play from Teaching 2 and 3 Year Olds
8. How to Build a Mailbox from Not Just Cute
9. DIY Mailboxes from More Than ABC & 123
---
This was day 21 of the 31 Days of Play Series. To see all of the activities, visit here. Happy Playing!