Little Hands Mother's Day Craft
Mother's Day is just around the corner! Many of you are mothers and as a mom myself, I know how hard you all work! I really hope you feel how valuable you are to your family. So let me be the first to wish you a Happy Mother's Day and thank you for all your hard work!!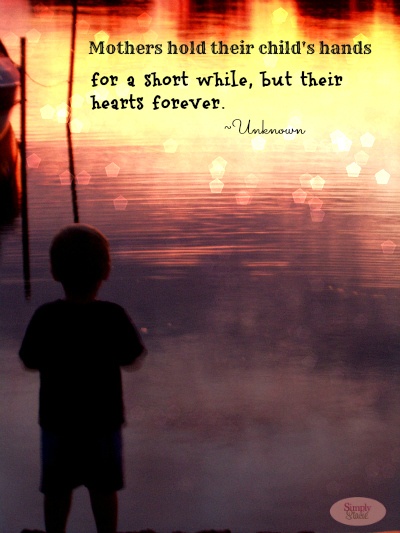 Today I'm sharing a simple, inexpensive Mother's Day project.  I call it a Little Hands Project.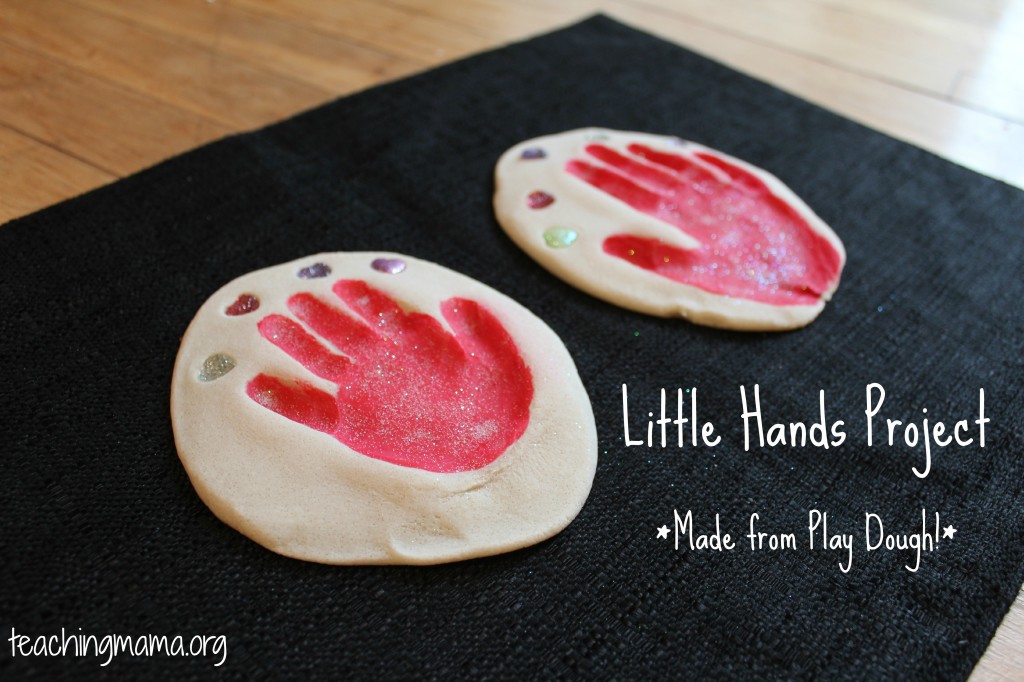 I've always loved little handprint projects, and this one is easy and adorable! You actually make it with play dough. So the first step is to make some homemade play dough. You can follow this recipe to make the play dough and it takes about 5 minutes. After the dough is made, roll it out into a circle. Make sure it's large enough for your child's hand.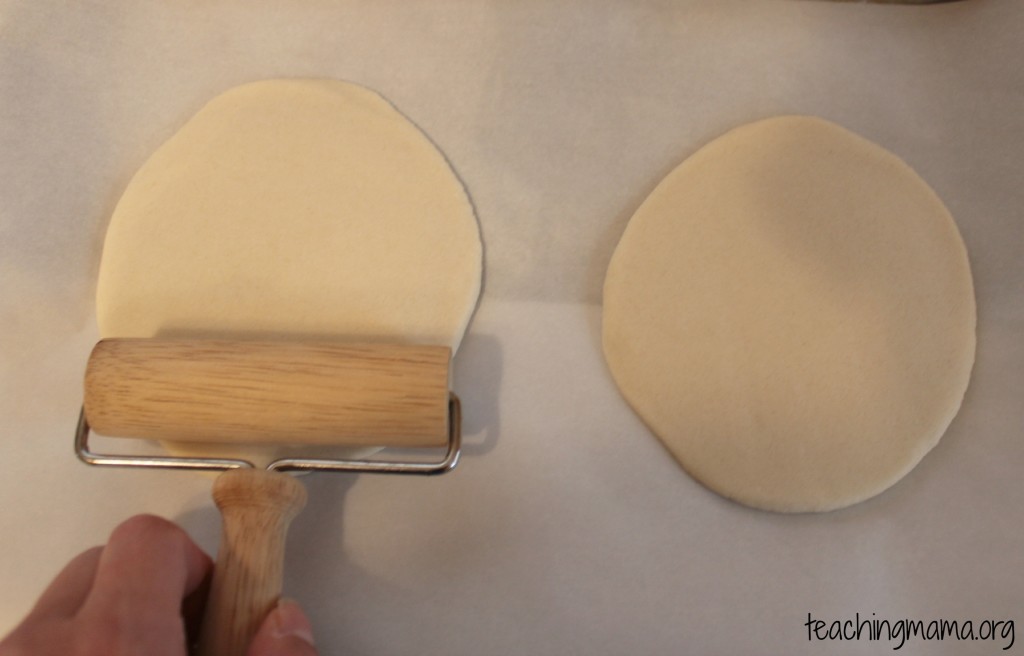 Then help your child press their hand in the dough. You may to press down on their hand to make sure it makes a print. Then you can decorate it or leave it plain. We added some hearts.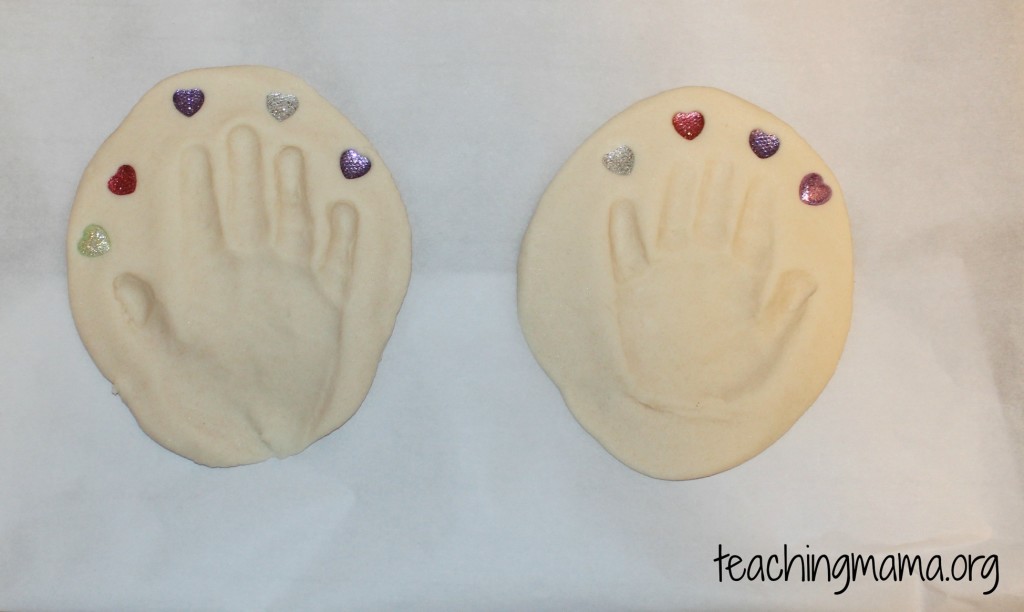 Next bake the dough in the oven at 200 degrees Fahrenheit.  You'll want to line the baking sheet with parchment paper so it doesn't stick. Bake for 30 minutes and then flip them over.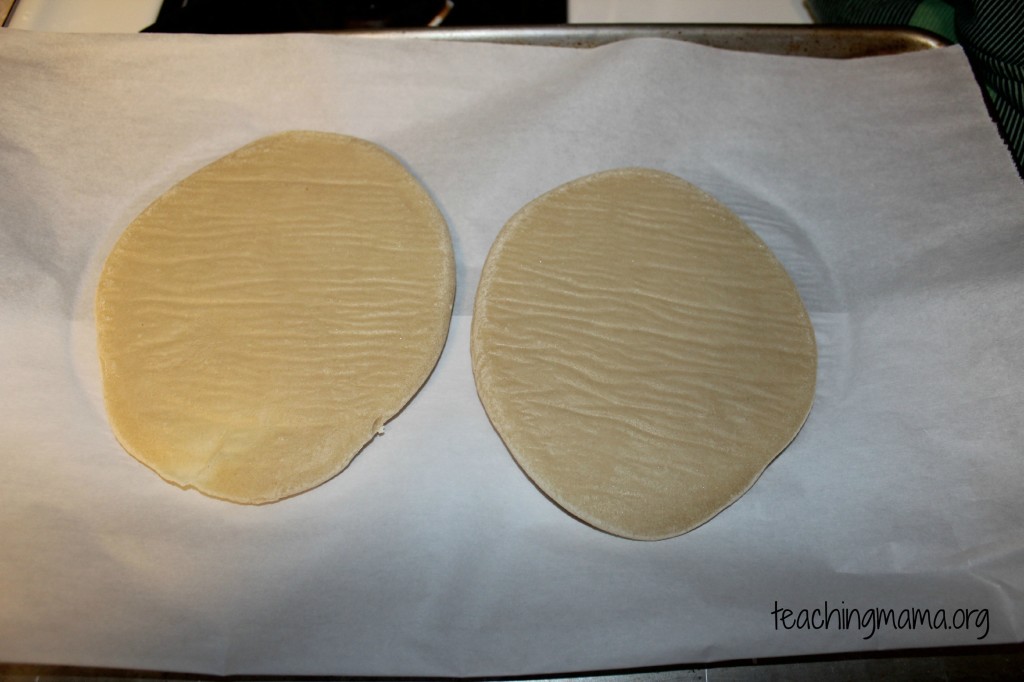 Bake for another 20-30 minutes, or until it looks baked. If it is still not hard, you can let it air dry.  After it cools down, paint the hand print with a color of choice. We chose a redish-pink color to match the heart jewels. I also added a little glitter to liven the color up.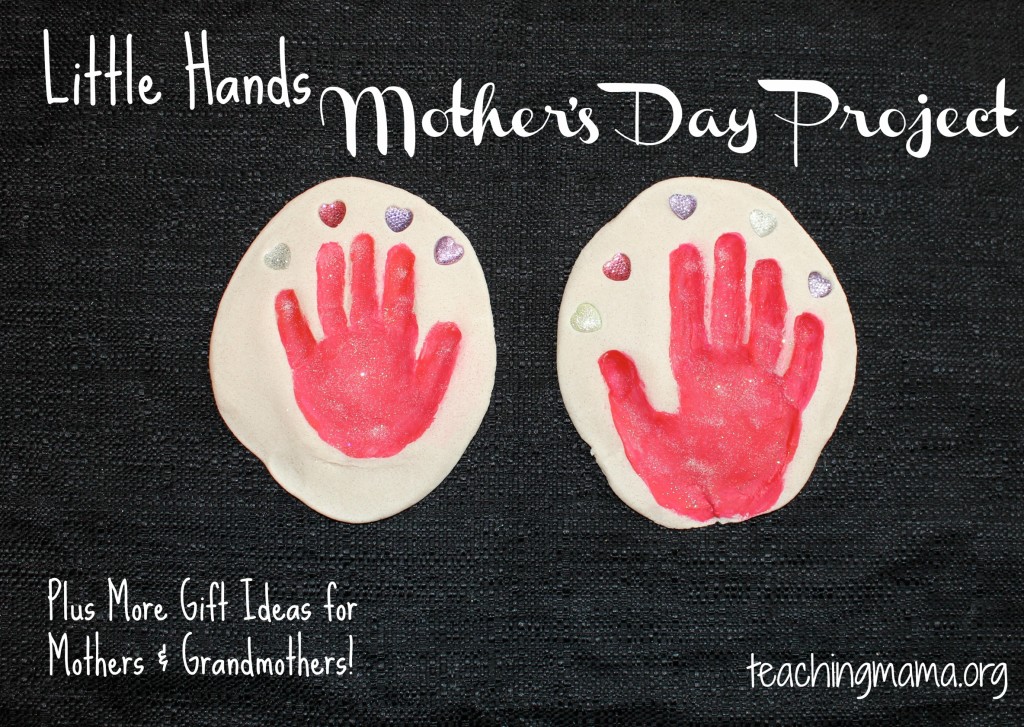 If you're having trouble painting the small areas, use a q-tip…it works wonders! It also is great to use a wet q-tip to wipe away paint if you messed up…not that I ever did that! 🙂
Another baked playdough craft we made are these heart magnets. These would also make a good gift!
You can also print off this coupon book to give to a hard-working mother!