St. Patrick's Day Sensory Bottle
It's March and time to share a new sensory bottle! This month's theme is the color green and St. Patrick's Day.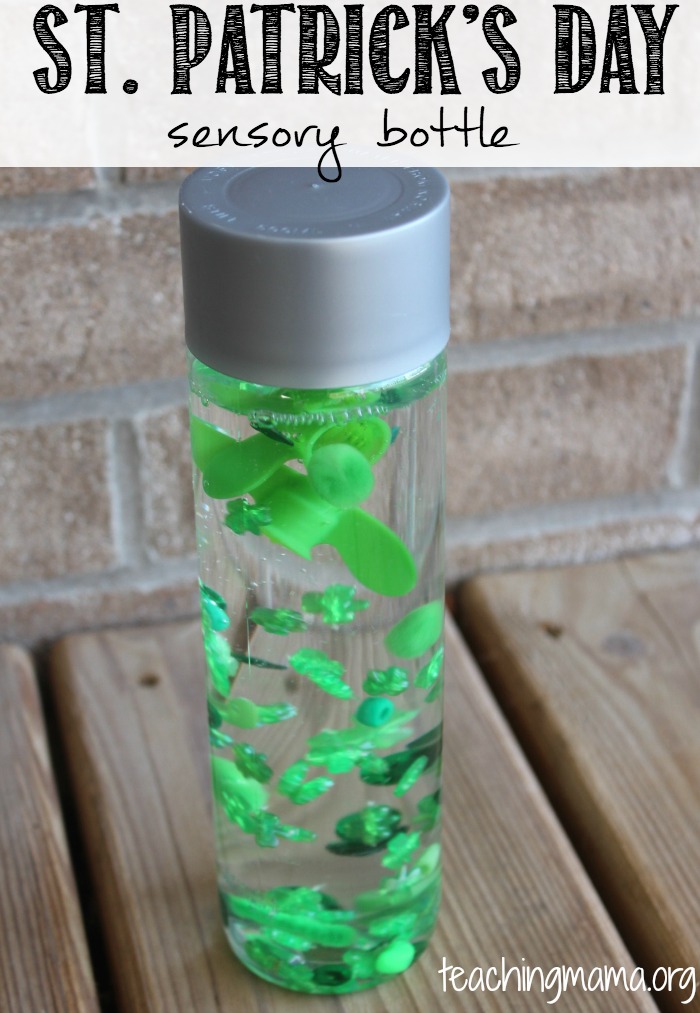 I wanted to make this bottle simple, so I filled it with just a few materials. Here's what I used:
Voss water bottle
green shamrock beads (I actually cut apart a shamrock necklace from the Dollar Store)
2 green applesauce pack lids
green beads
a couple green pom poms
Baby Lincoln is now 7 months old and sitting up. This was the first time he played with the bottle while sitting. Big brother enjoyed introducing the bottle to him.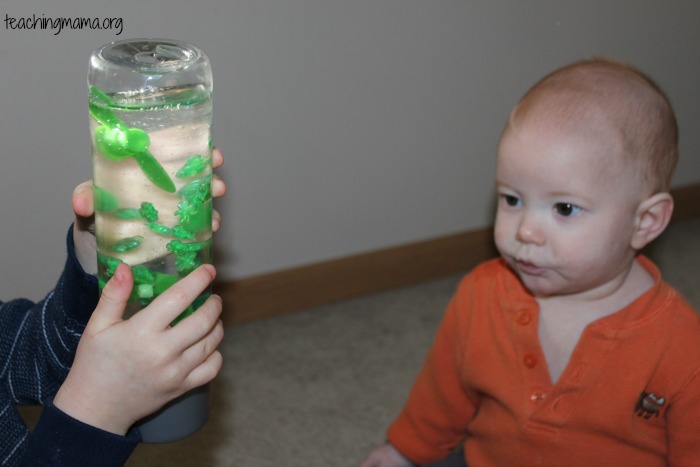 Then baby LOVED rolling it, looking at it, and knocking the bottle over.
Love baby hands and toes!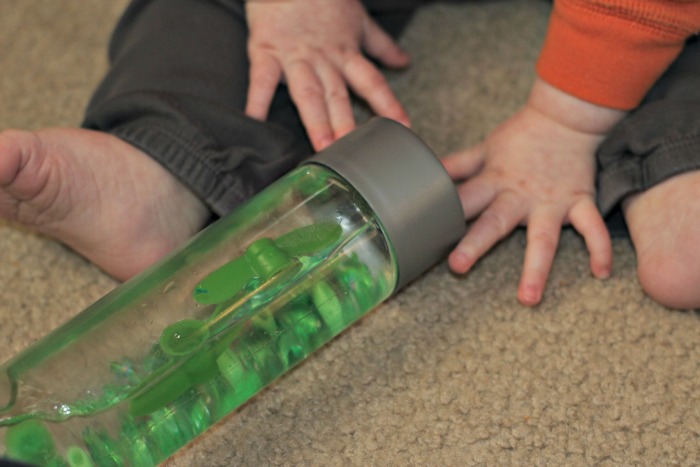 It was fun to watch the green lids twirl inside the bottle. Wish I had more of them in there!
I just love making sensory bottles for my kids! To see all the bottles we've made, visit here.