If You Give a Toddler a Sensory Bin…
If you have a toddler, you KNOW that they love to make messes! It doesn't really matter where they are are, they just love to take a part things, throw items, and get into cupboards that they know they aren't supposed to get into! Am I right??!
While I was playing with my toddler the other day, I came up with a cheeky little story about what happens when you give a toddler a sensory bin. This story is similar to the book, If You Give a Mouse a Cookie. If you give a toddler a sensory bin, I bet you can already guess what will happen! 🙂  But make sure to read to the end to see why I actually think this is a good thing!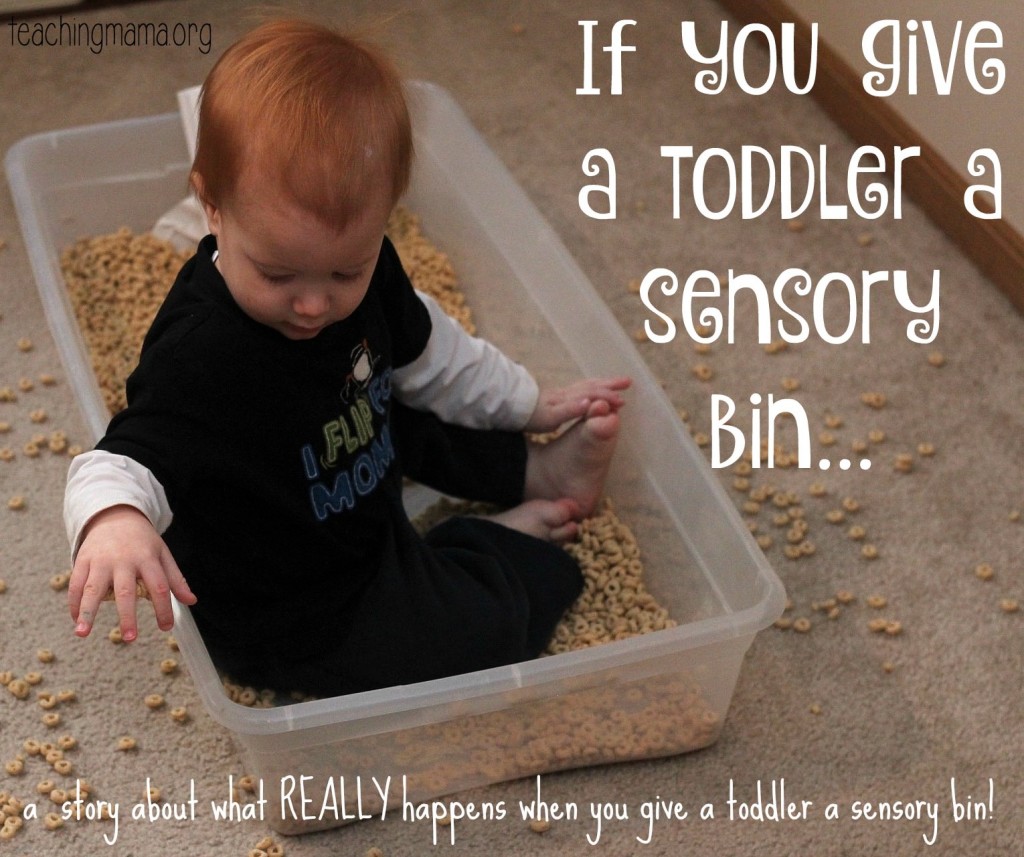 If you give a toddler a sensory bin, he's going to want to find out what it's all about.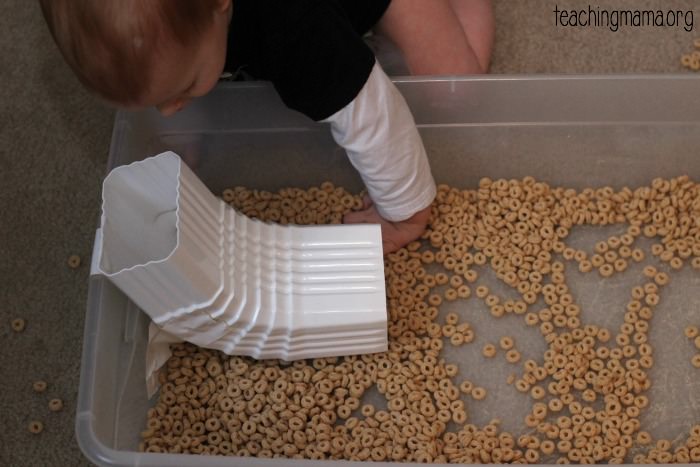 When you show it to him, he'll start playing with it right away.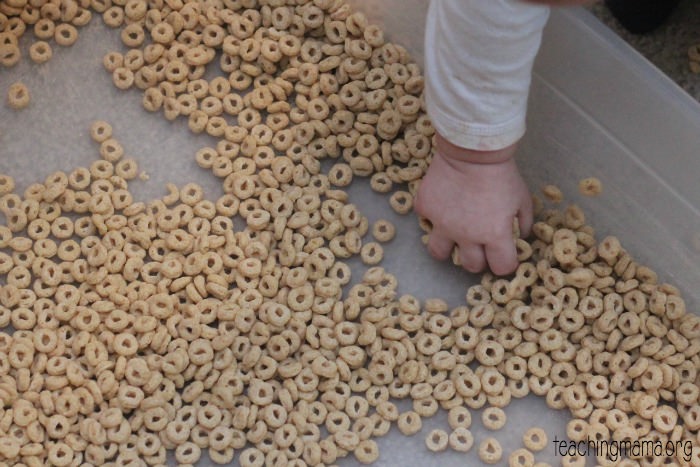 And while he's playing, he'll want to scoop, pour, and hold it in his hands.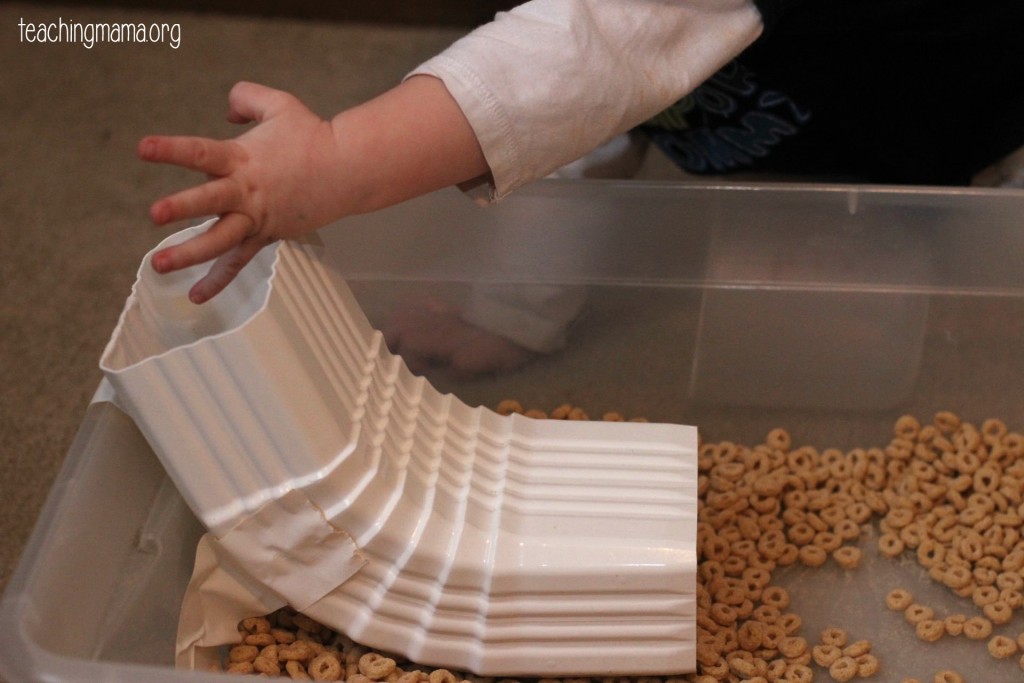 After he's done feeling it, it's a guarantee that he'll want to sneak a taste of it.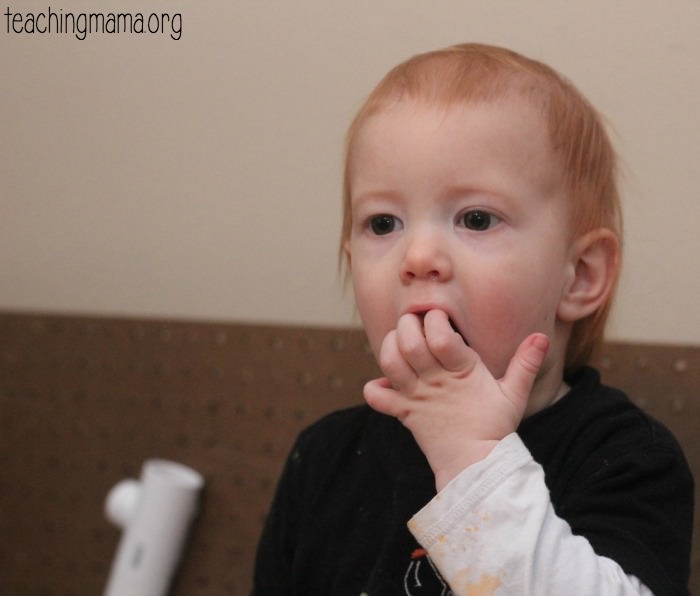 When he's finished eating, he'll want to find a new way to play it.
Since he's a curious toddler, he'll decide to see what it feels like to sit in the bin.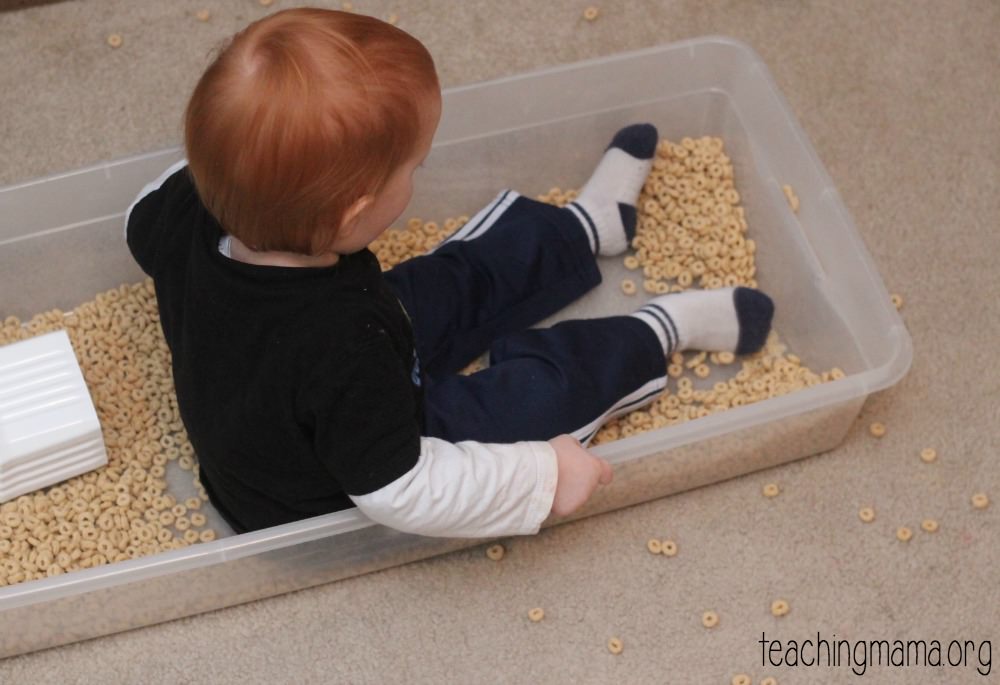 After he climbs in, he will most likely start dumping the cereal out…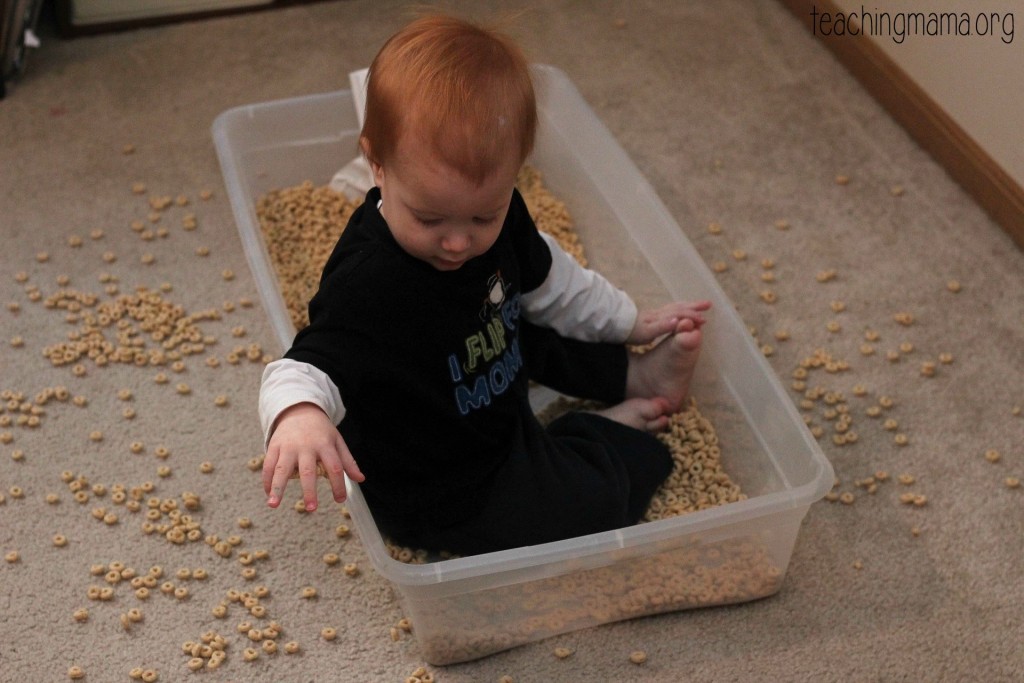 And he'll find great satisfaction in making the mess. 🙂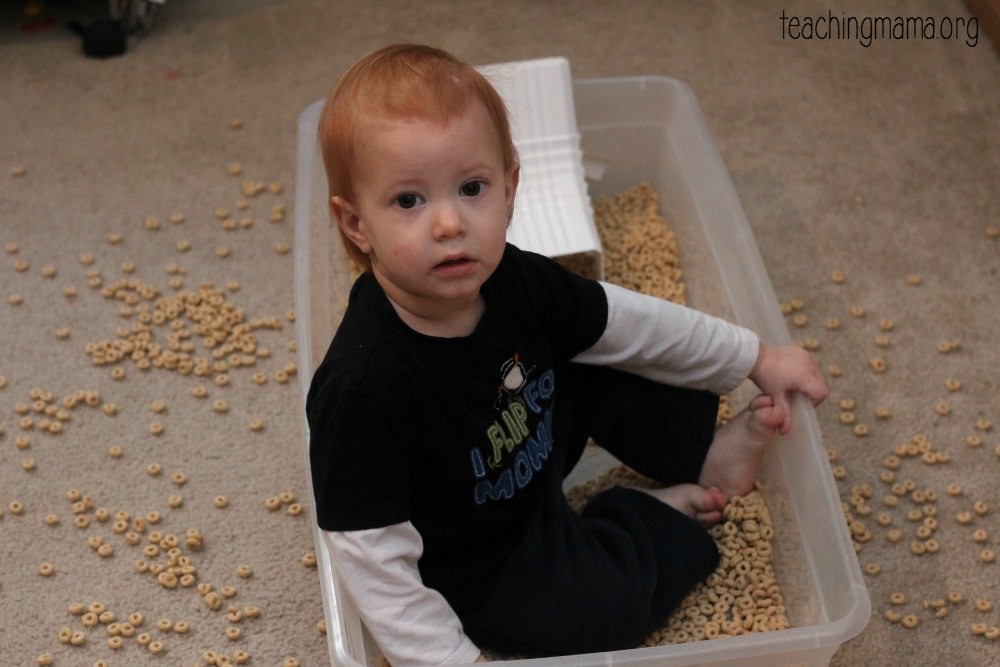 When he's finished making a mess, he'll probably wander off to find something new to do.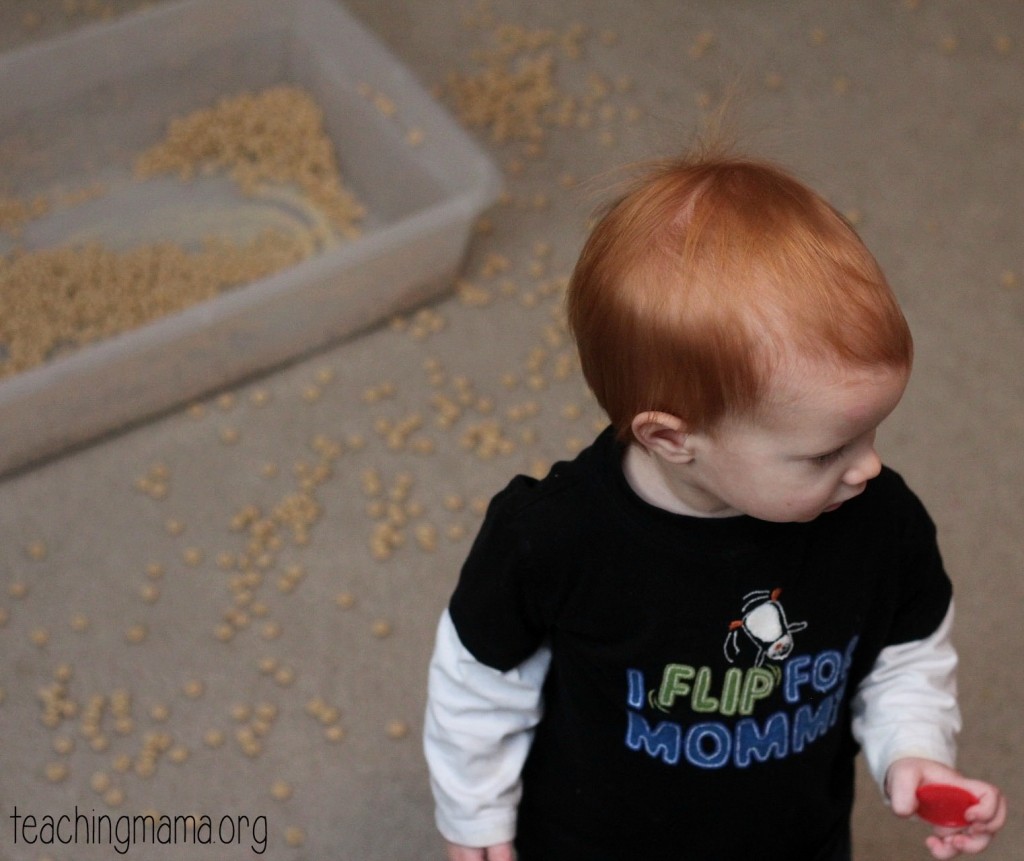 When he's gone, you'll work quickly to clean everything off the floor.
But just as soon as you finish cleaning up, he'll come back…
And once he sees the bin, chances are, he'll want to play with it all over again.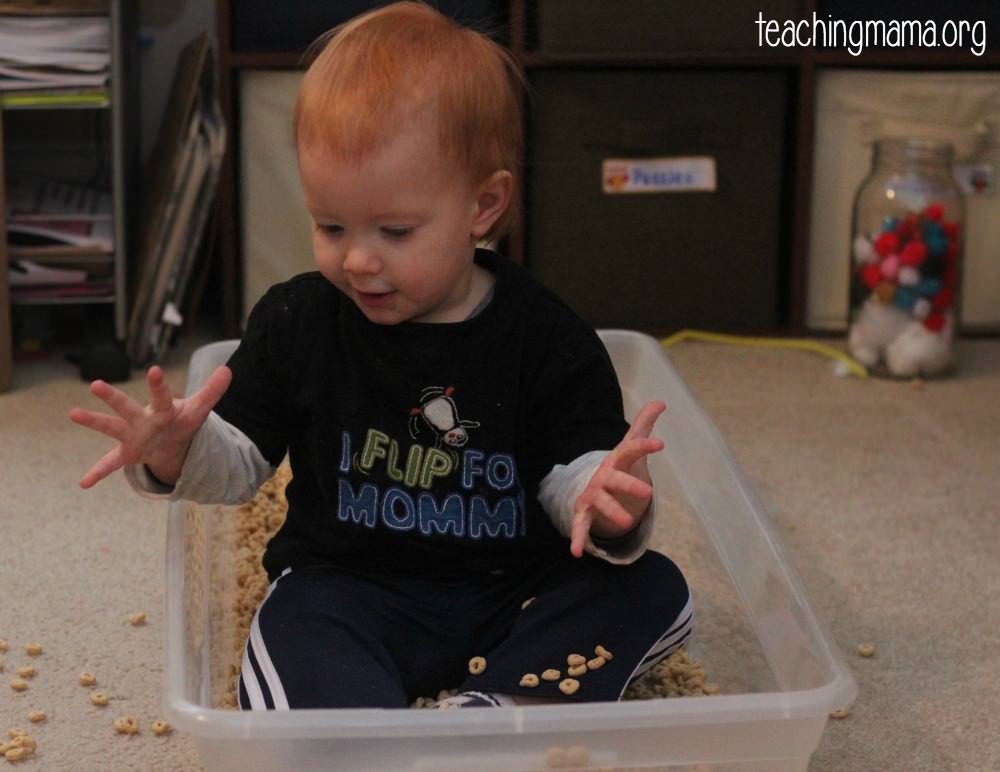 Can you relate to this?!?! 🙂 Oh the things we do for our precious kiddos!
Please tell me in the comments if this scenario has happened to you!
---
Even though this is a funny and true story, I really do love sensory bins. There are so many benefits to sensory play. Sensory play uses the five senses: seeing, hearing, feeling, tasting, and smelling. Starting as babies, children learn about the world around them using their senses. It's a very natural way to learn. As children grow, their senses are their most familiar way to explore and process new information. Research shows that sensory play builds nerve connections in the brain's pathways, which helps children complete more complex learning tasks.
This type of play is great for developing the following:
language development
cognitive growth
problem solving skills
social interaction
fine & gross motor skills
I also love that these activities teach children sensory attributes, such as hot & cold or smooth & rough. Lastly, these activities are great for calming an anxious or frustrated child.
If you're looking for sensory bin ideas, make sure to check out our collection here.
Happy Playing! 🙂