Have you ever gone to the grocery store and made an impulse purchase? I'm sure you have! Well, that happened to me last week when I spotted some egg shaped marshmallows. I had never seen them before and just HAD to get them. While they tasted really great on their own, my creative side wanted to come up with a fun kid dessert for Easter. My kids (and husband) were big fans of these marshmallow egg treats!
These turned out great and they are super simple to make!
How to Make the Marshmallow Egg Treats
Here's what you need:
Campfire Egg Swirlers Marshmallows (I found these at a local grocery story. This was the only place I could find them online and they are more expensive- sorry!)
Almond Bark or Candy Melt (we used both! The white was vanilla almond bark and the pink was candy melt)
Frosting or Write-On Gel
Begin by sticking the lollipop sticks into the egg-shaped marshmallow. Make sure the stick goes almost to the top of the marshmallow.
Melt the almond bark (or candy melts) in the microwave according to the package directions. After it's melted, dip the marshmallows into the liquid. Make sure the whole egg is coated, but not too thick.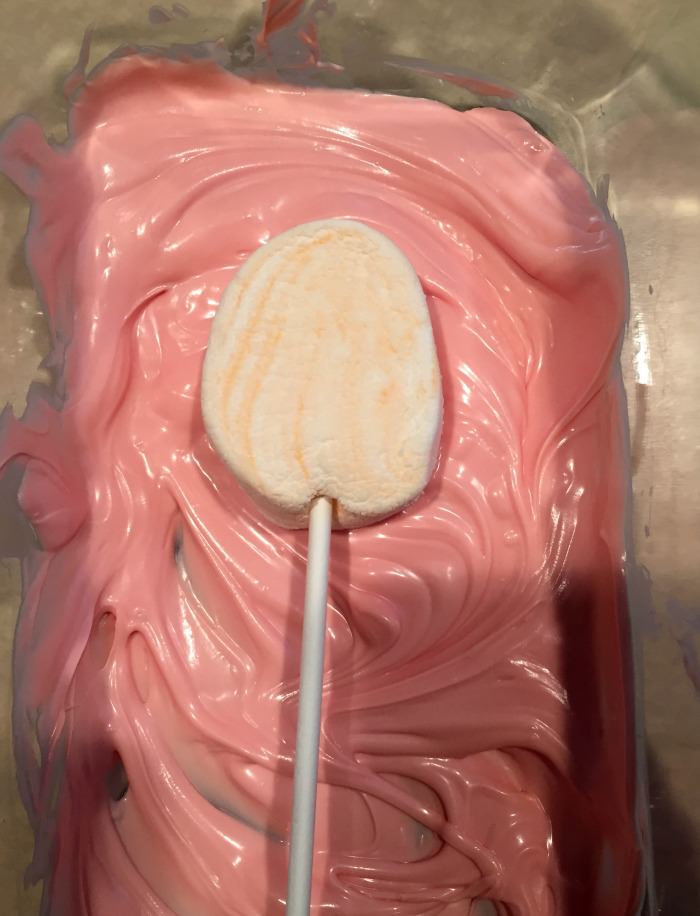 Stick the treat in styrofoam (or something upright) to dry. If you lay them on a plate, they will stick to it. Once the candy coating has dried, decorate the egg using gel frosting tubes.
They are so cute! My kids could not WAIT to eat them. Of course they had to wait for me to take photos of them, which was tortuous! 🙂
But it was worth the wait! Now a decision on which one to choose!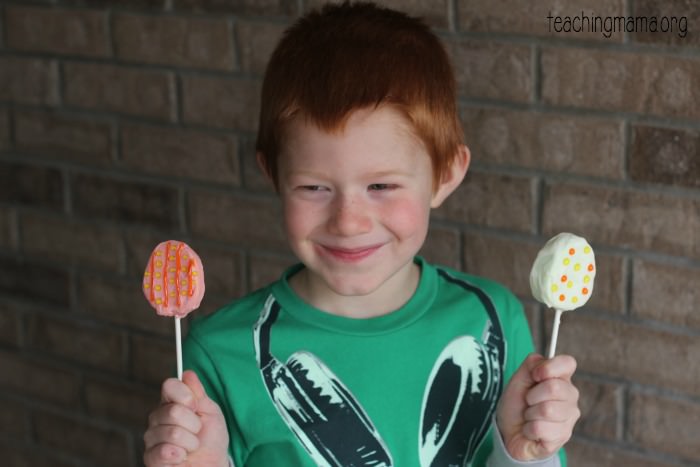 He was definitely happy with his decision!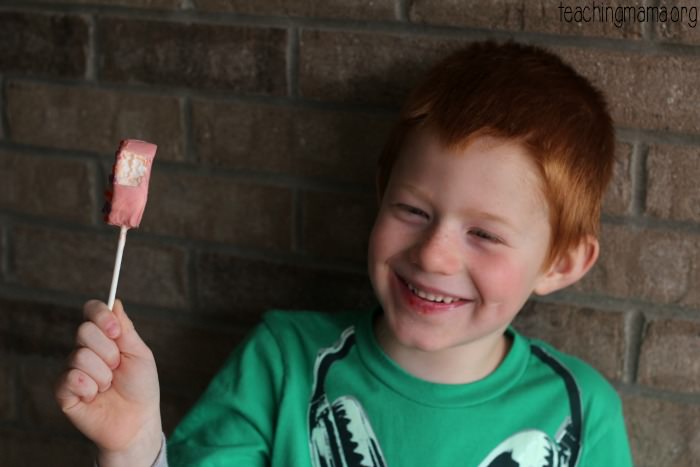 This was a SWEET and special treat, which would be perfect for Easter! I think they would look cute as decorations or inside of Easter baskets. Hope you'll try this one out!