Today I'm sharing how to make Jell-o Eruptions! This experiment was inspired by Fun-a-Day.
To start, I used these ingredients:
I poured Jell-o and baking soda into a bowl and let my little ones mix them together. I did not use any measurements, but just poured all the Jell-o in and sprinkled in probably a half cup of baking soda.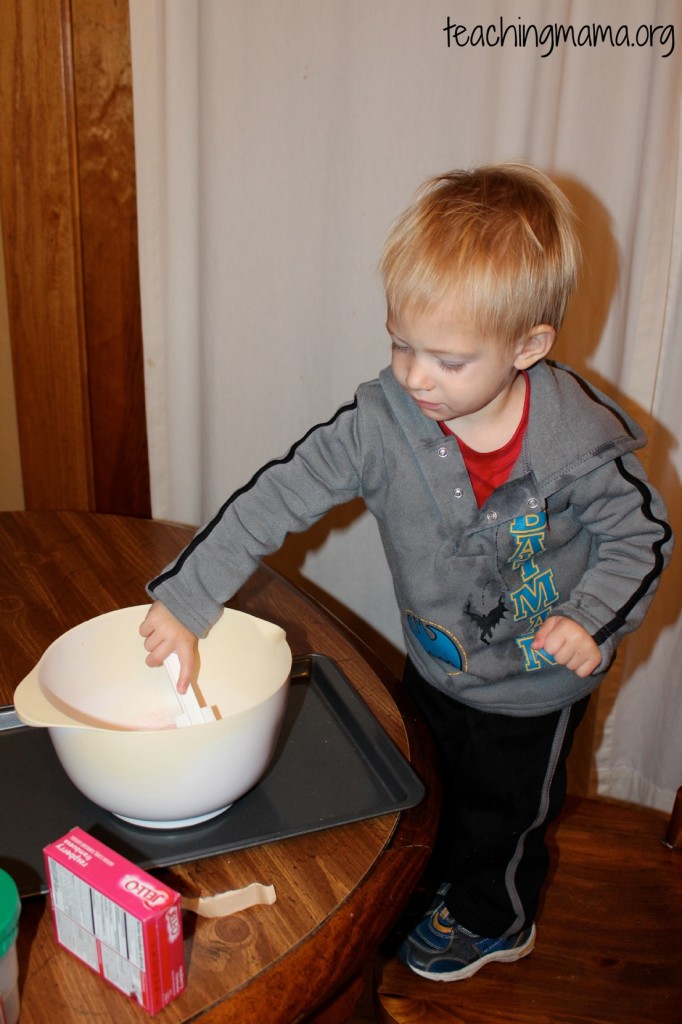 Then we simply poured vinegar into the mixture and watched it erupt!
It is a typical reaction with baking soda/vinegar, but the Jell-o made the pretty colors and also made the room smell really great!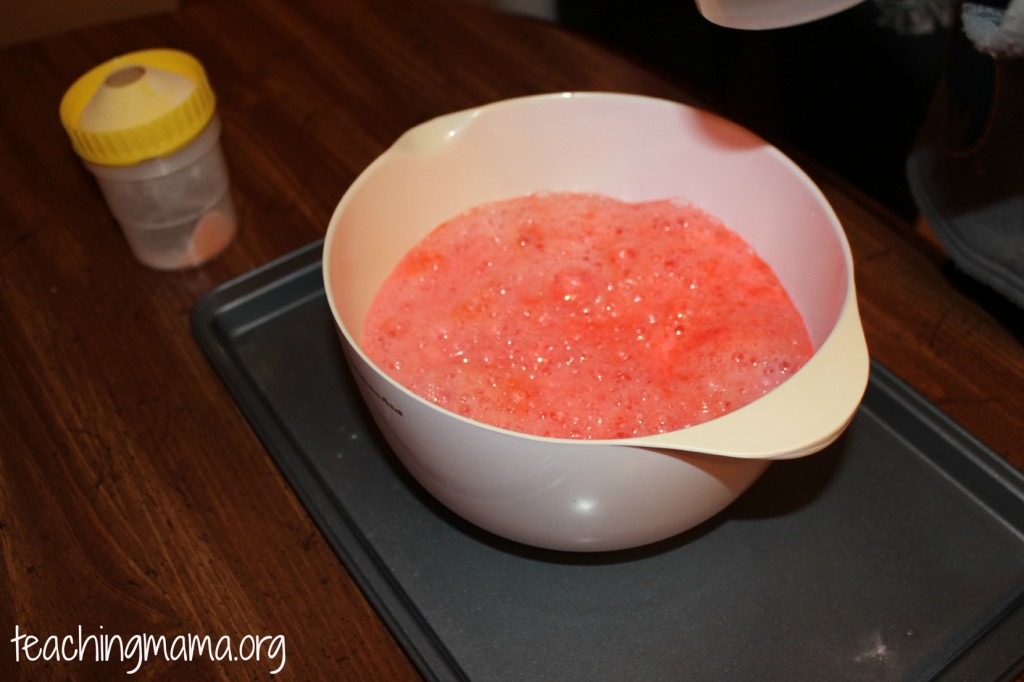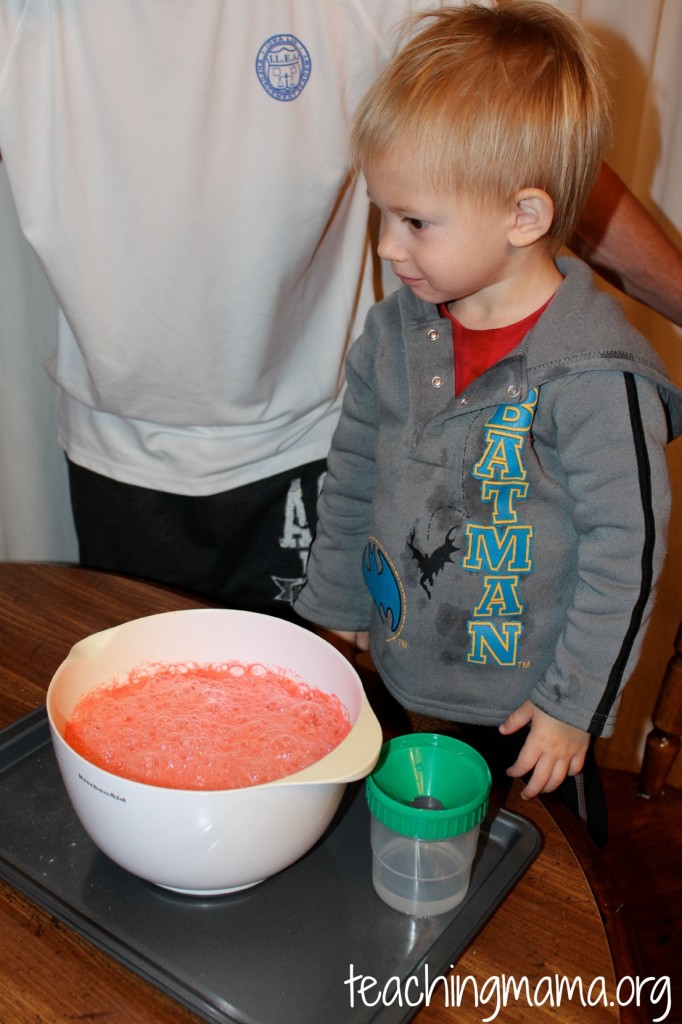 We also tried this using an ice cube tray. It was fun to watch it erupt!

Our last experiment was with this hourglass from Gummylump. The pictures don't do justice to show how cool it was! You could see the bubbles getting bigger and bigger in the bottom part of the hourglass and eventually pushing their way over the top! It was quite exciting!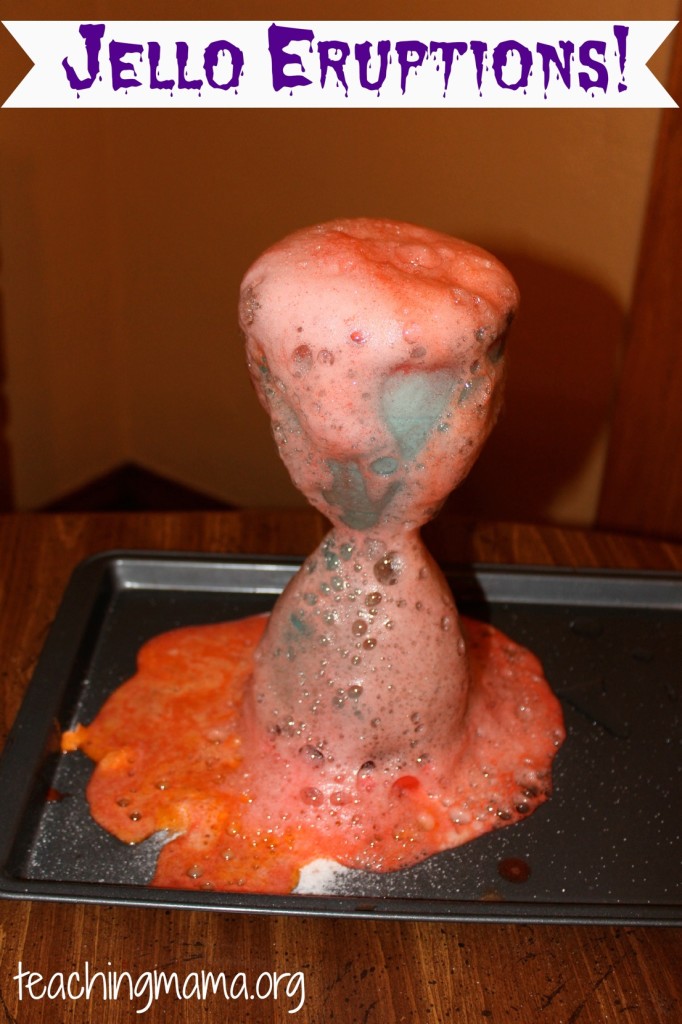 You can tell that my son was thoroughly enjoying this experiment!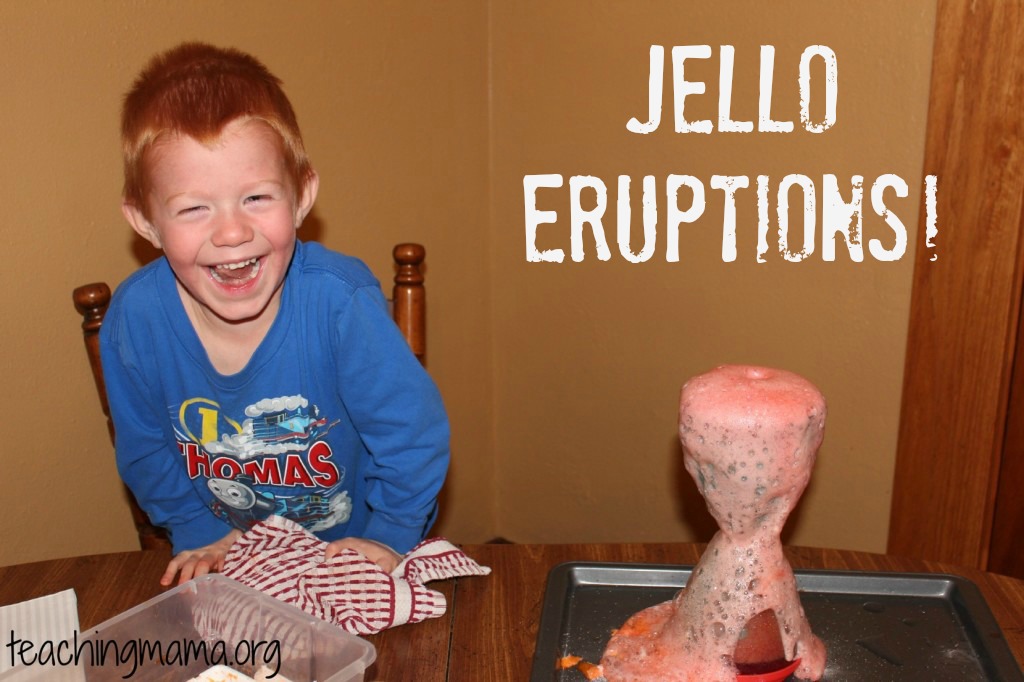 We also tried mixing colors together and just playing with the mixture.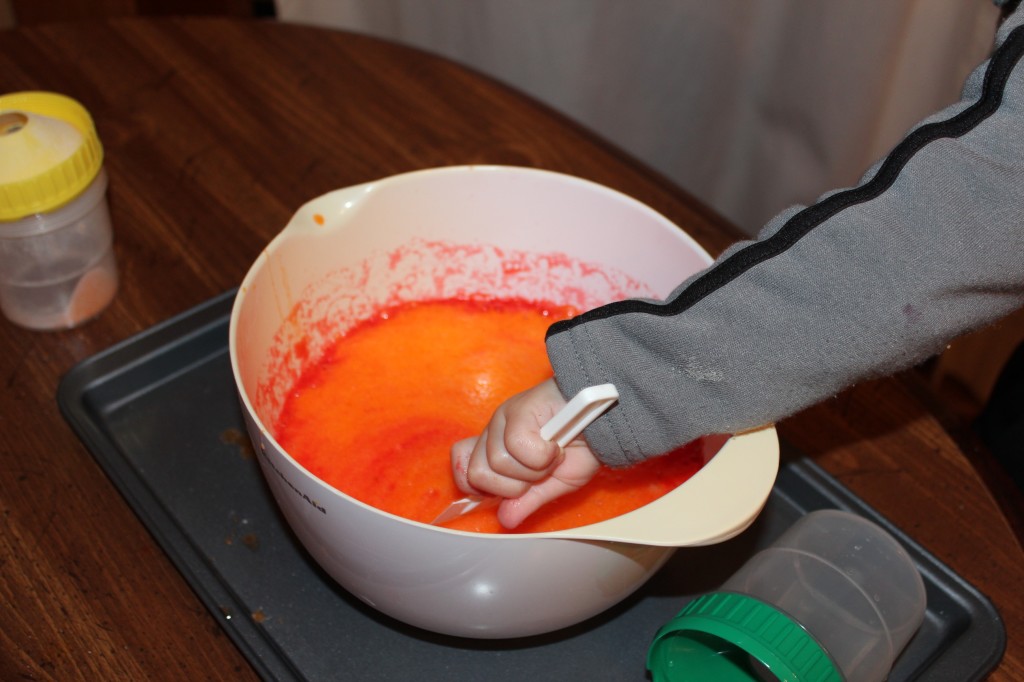 Anything that's messy is always fun!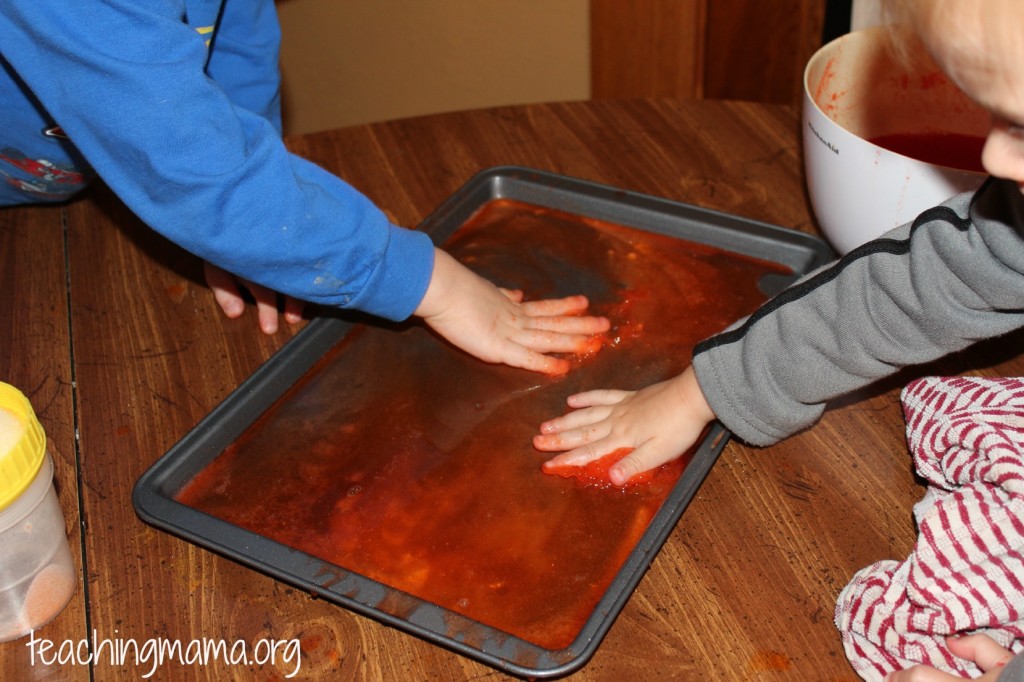 If you're looking for more fizzy fun, you can check out these 5 experiments we did with baking soda.