There are a few changes happening in our lives soon..one is that we are moving to a new city! Our house hasn't sold yet (keep praying for that!), but we found a rental that we'll be moving to in less than 2 weeks! It all came quickly, so we just started packing yesterday! As you can imagine,  we have a lot more to do!  We are excited to move to a new town (where my hubby works) and are hopeful our house will sell soon!  So thankful God has it all under control.
I also have a part-time job that has their big conference coming up in a few weeks…which means I'm busy with that! This seems to be a busy time for sure, so if I don't post as often as usual, I hope you'll understand why! For now, I'd like to share a few pictures of what we've been up to lately…
We discovered this really neat park. It's actually a nature playscape. My boys love playing here.
This huge tree is so much fun for kids to climb through!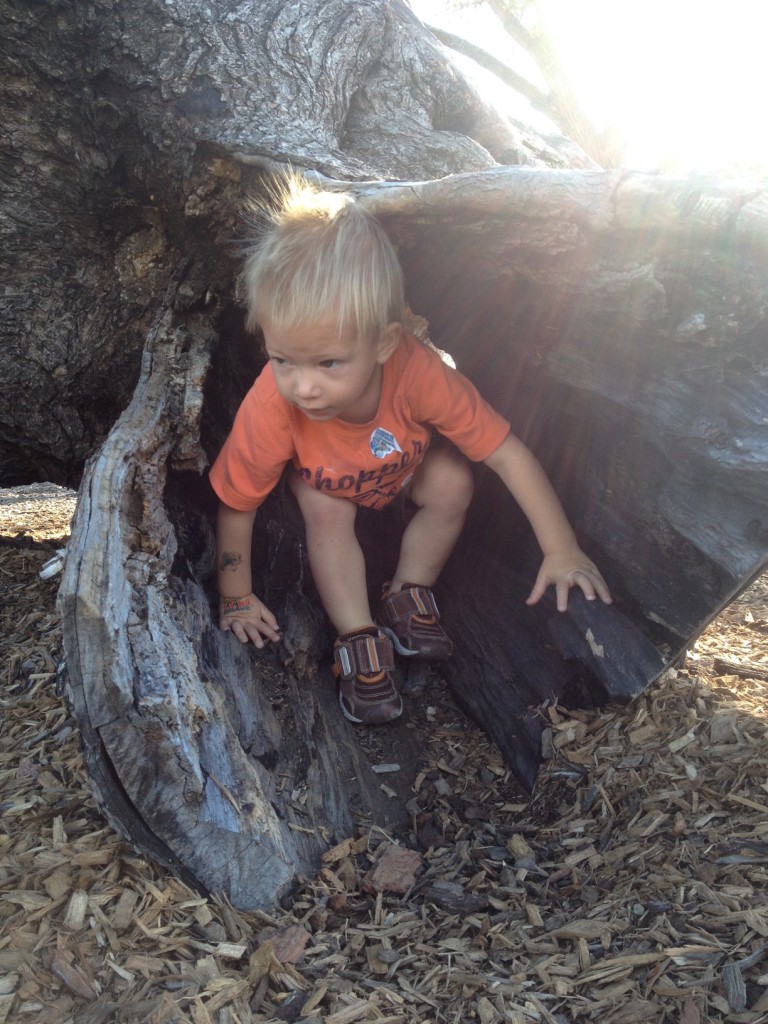 We've also gone to the pumpkin patch and orchard twice already! We have an amazing one close to us that we go to every year. Wes' favorite thing was riding this little train. Don't let his serious face fool you…he really loved it.
The corn pool is such an awesome place! Talk about a giant sensory bin!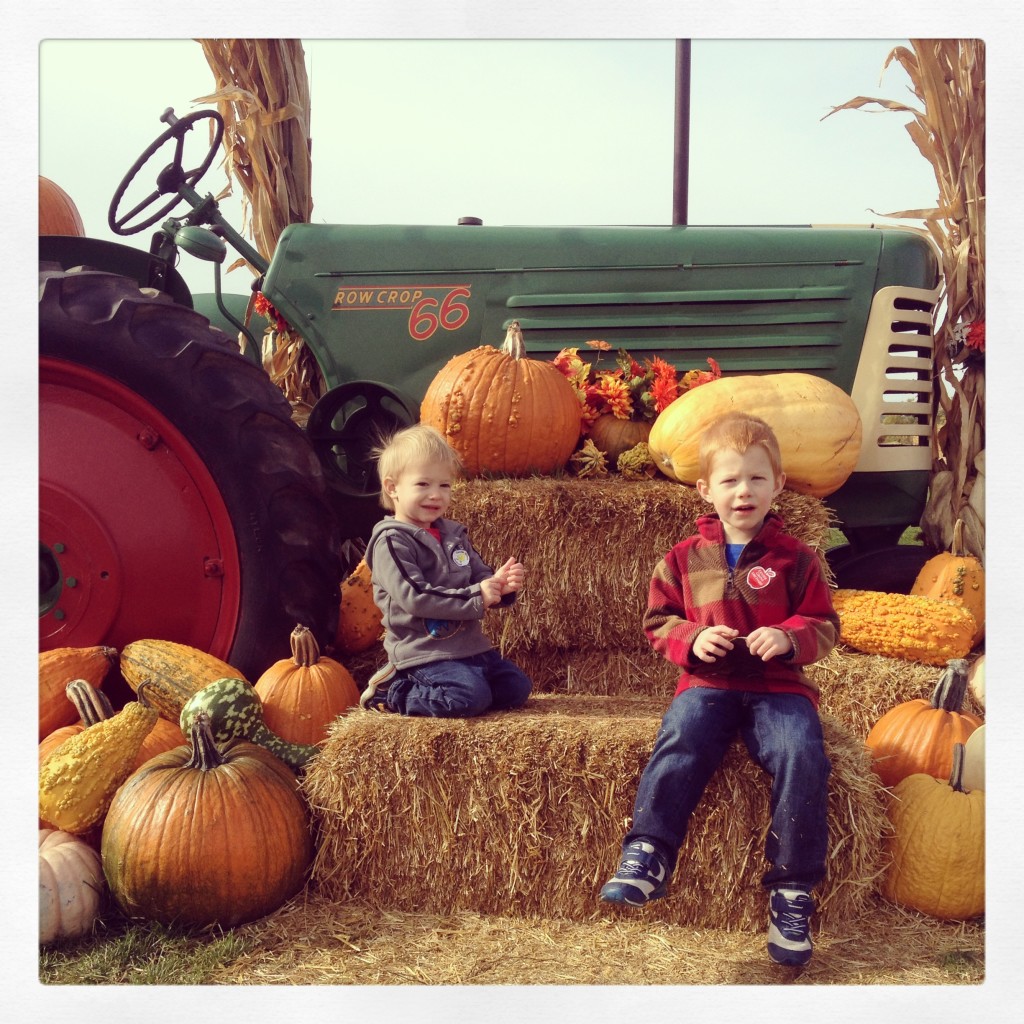 Troy is in gymnastics this fall! He is LOVING it! I love watching him interact with his peers and his sweet teacher. Anybody else have kids in gymnastics?
My family knows I'm obsessed with mums…and this one is a beauty! I actually planted it last year since I heard they come back every year. It worked! It came back even bigger and more beautiful! Have you tried this before?
How's your fall going? Have a great Monday!