Rainbow Loom Sensory Bottle
It's time to share our April sensory bottle! Today I'm sharing a very simple bottle that looks so pretty! We added just one thing to our sensory bottle, but it was one of our favorites!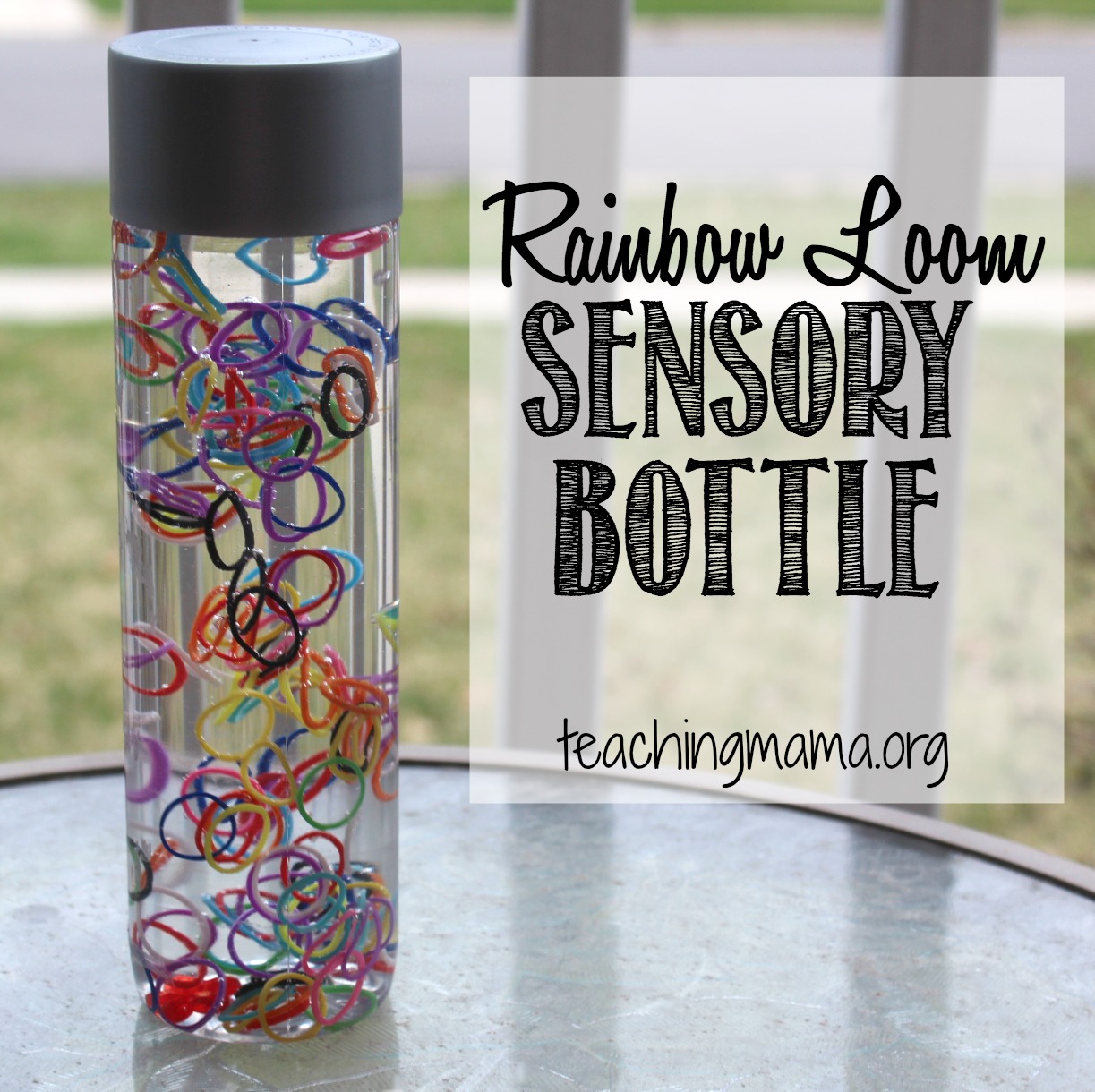 Here's what I used to create this sensory bottle:
Voss Plastic Water Bottles filled with water (use a plastic bottle, which can be found at some grocery stores or gas stations)
rainbow loom (99 cents at Hobby Lobby for a pack!)
Hot glue gun to glue the lid down
I love showing sensory bottles to my baby. He is 8 months old and is at an age where he really enjoys looking and playing with the sensory bottles. As he gets older, he will be able to handle the bottles better on his own.
Rainbow loom is a great item to add to a sensory bottle. The bands swirled around nicely whenever we shook the bottle or tipped it upside down. They looked beautiful floating in the tall bottle!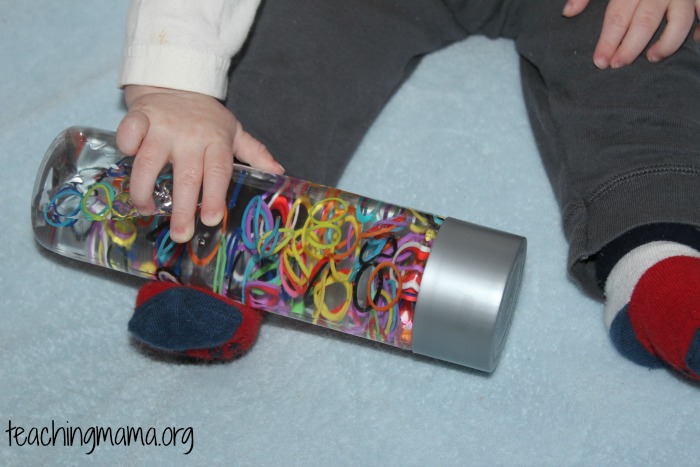 The rainbow bands really captured my son's attention!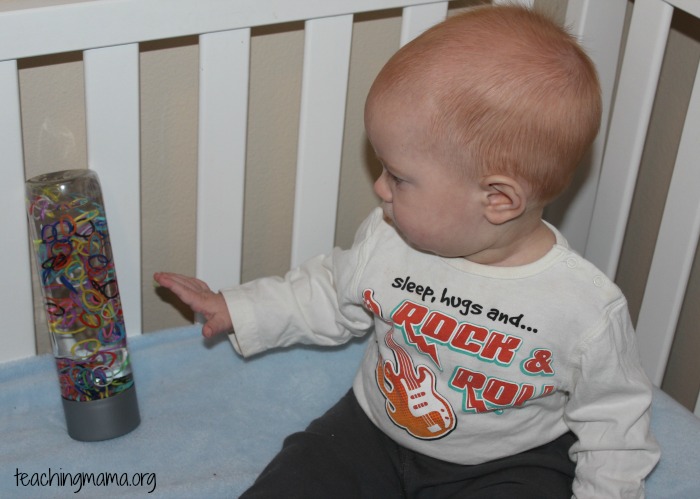 You can use the sensory bottle to play with babies with the following:
shake the bottle and show the bottle to baby
let the baby shake the bottle
roll the bottle
This bottle can also be used with toddlers and preschoolers. Just watching the rainbow bands swirl around is a calming activity…I even enjoyed it!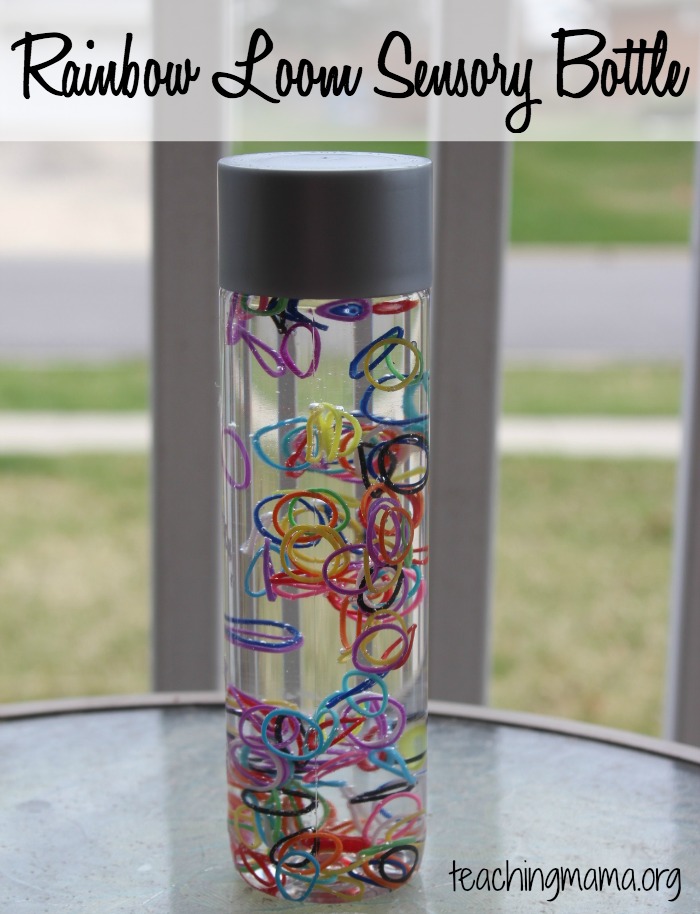 We love to make all kinds of sensory bottles. To see all of them, visit here.
Disclosure: Please make this bottle ahead of time and keep all rainbow loom bands away from small children. Make sure to glue the lid on so the bottle does not spill. Please always supervise your child while doing activities.