Arctic Animals Sensory Bin
Disclosure: This post contains affiliate links. See my disclosure for details.
We are just over-the-moon excited about our latest sensory bin! This Arctic Animal Sensory Bin is just SO much fun and I know your kids will love it, too!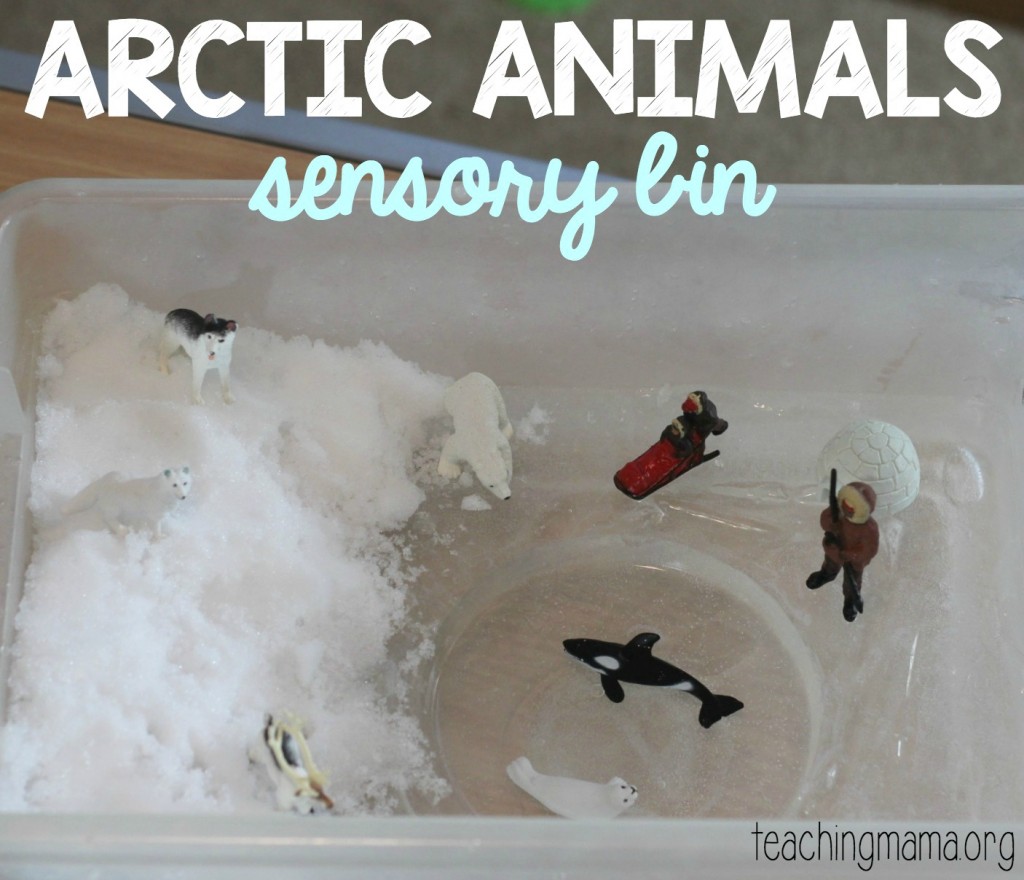 We have been learning about arctic animals in our preschool at home, so this went perfectly with our theme.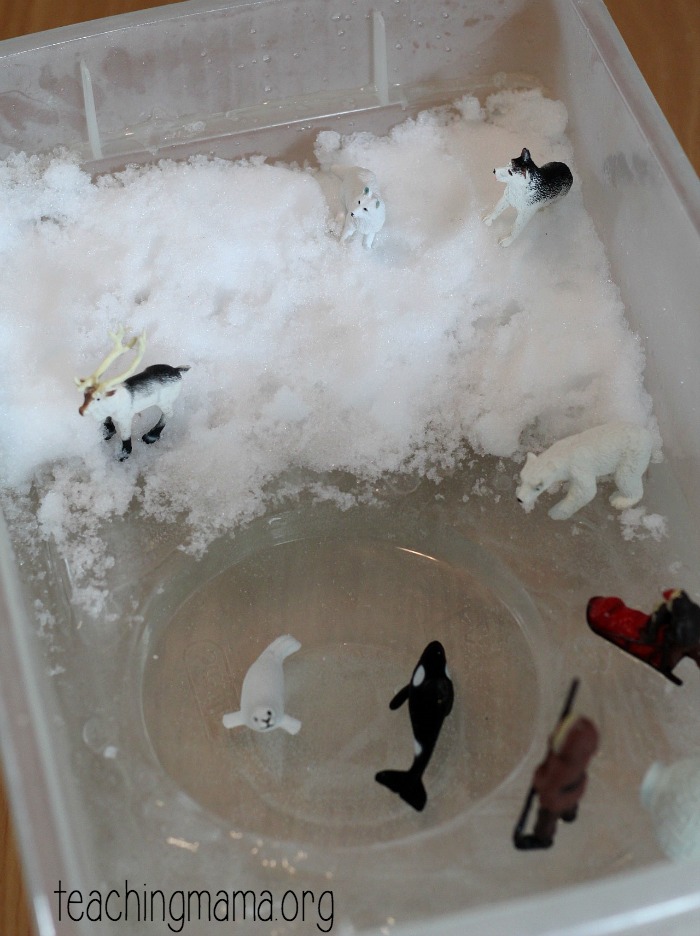 To set it up, I filled a bin up of water and put a bowl inside of it. I didn't put too much water in the bin, just about 4 inches deep. I also put something heavy in the bowl to keep it weighed down. Then I placed it in the freezer until it was frozen solid.
Once it was frozen, I put a little bit of warm water in the bowl and about a minute later, the bowl was loose and I was able to take it out of the bin. Then I put snow (from outside) and arctic animals in the bin. I also filled the little hole in the ice with cold water. We love Safari animal figurines for sensory bins and small world play. I used the Penguin
 and Arctic
 TOOBs.
My boys LOVED playing with this bin. Right away they started using their imaginations to play. I love listening to them play!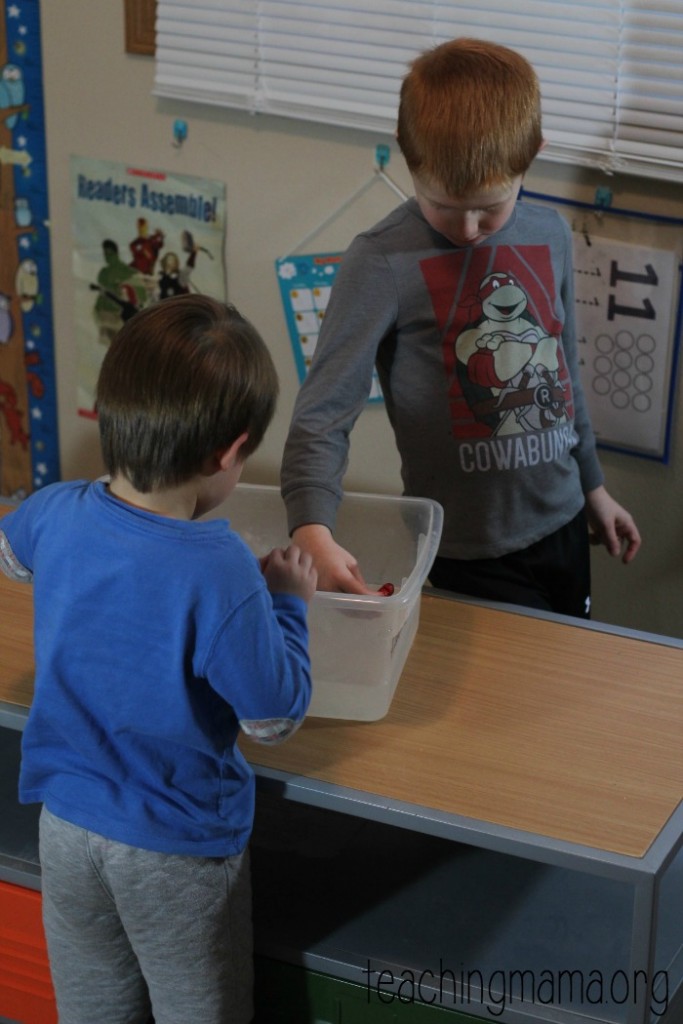 We had a polar bear, arctic fox, harp seal, walrus, killer whale, arctic rabbit, caribou, penguins (even though they don't live in the Arctic!), and Eskimos in our bin.
After playing with the bin for 30 minutes, the boys wanted to see if we could melt the ice. So they poured warm water into the bin. After a few minutes, they were able to lift the big chunk of ice out of the bin. They thought it was amazing! Then they broke it into pieces and made icy water to play with.
Like I mentioned earlier, we are learning about arctic animals in our preschool lessons. I'm using The Measured Mom's winter theme pack to help me with this. She has amazing real-life photographs in her printables that my boys loved looking at. We talked about which animals live in the Arctic and practiced reading simple sentences together.
This was such a fun sensory bin and also so easy to set up! I hope you'll try it out this winter!