I love it when I hear my boys ask to learn about a particular topic. Last week we were in the car and my preschooler asked me if we could learn about sea turtles. Of course I said yes and got to work brainstorming ideas for activities. The first one I came up with was a sea turtle sensory bin.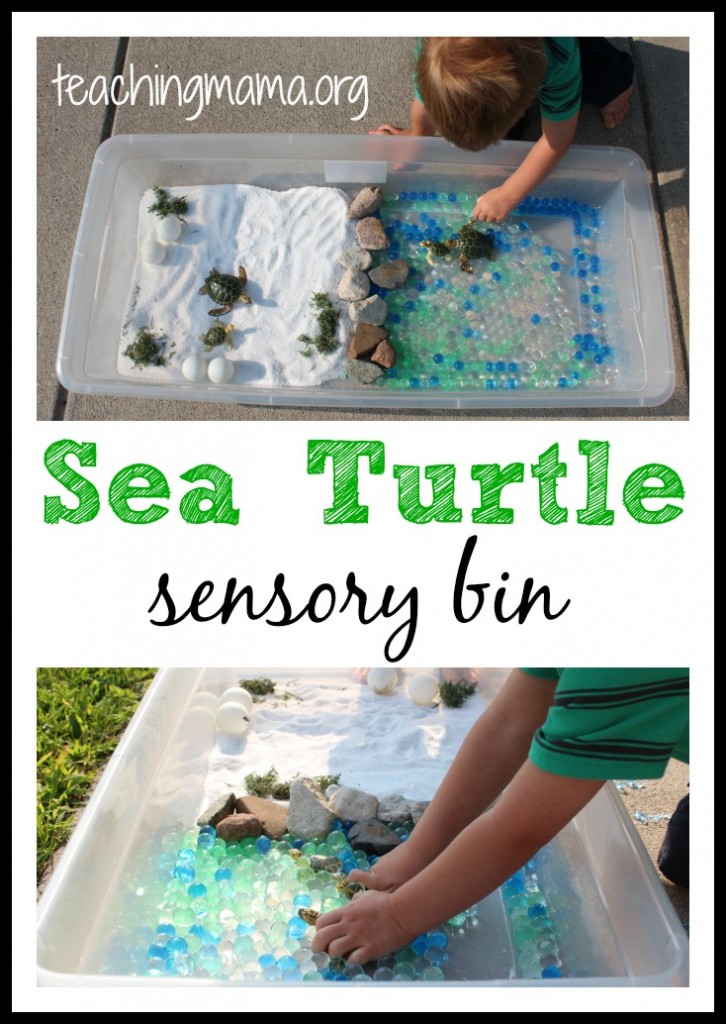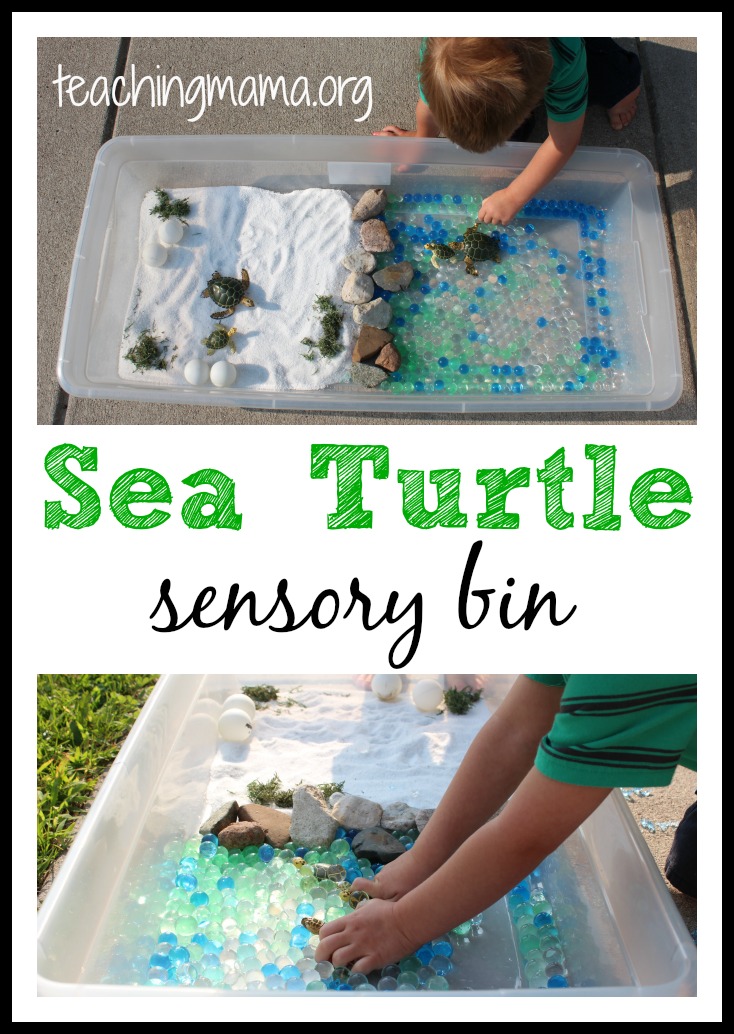 Here's what we used for the sensory bin: (the links below are affiliate links)
I set everything up into a large plastic bin (the size you would use for wrapping paper). I wanted it extra large so we could have an ocean side and a beach side for the bin. Plus with two boys playing it's nice to have more room. I arranged everything (like the picture below) and set it out and invited the boys to play with it.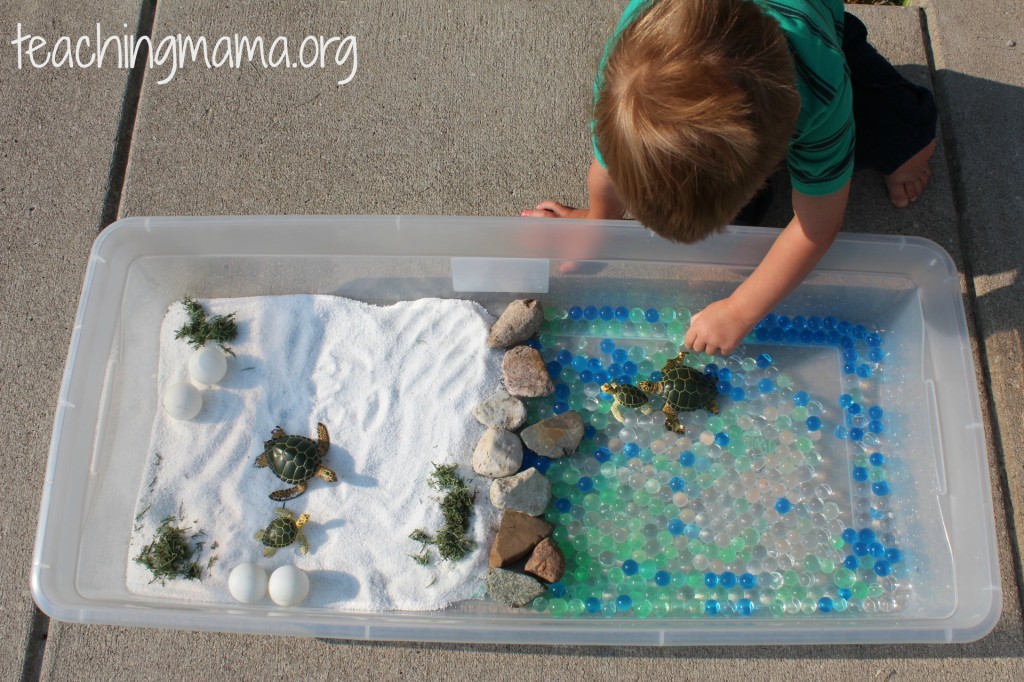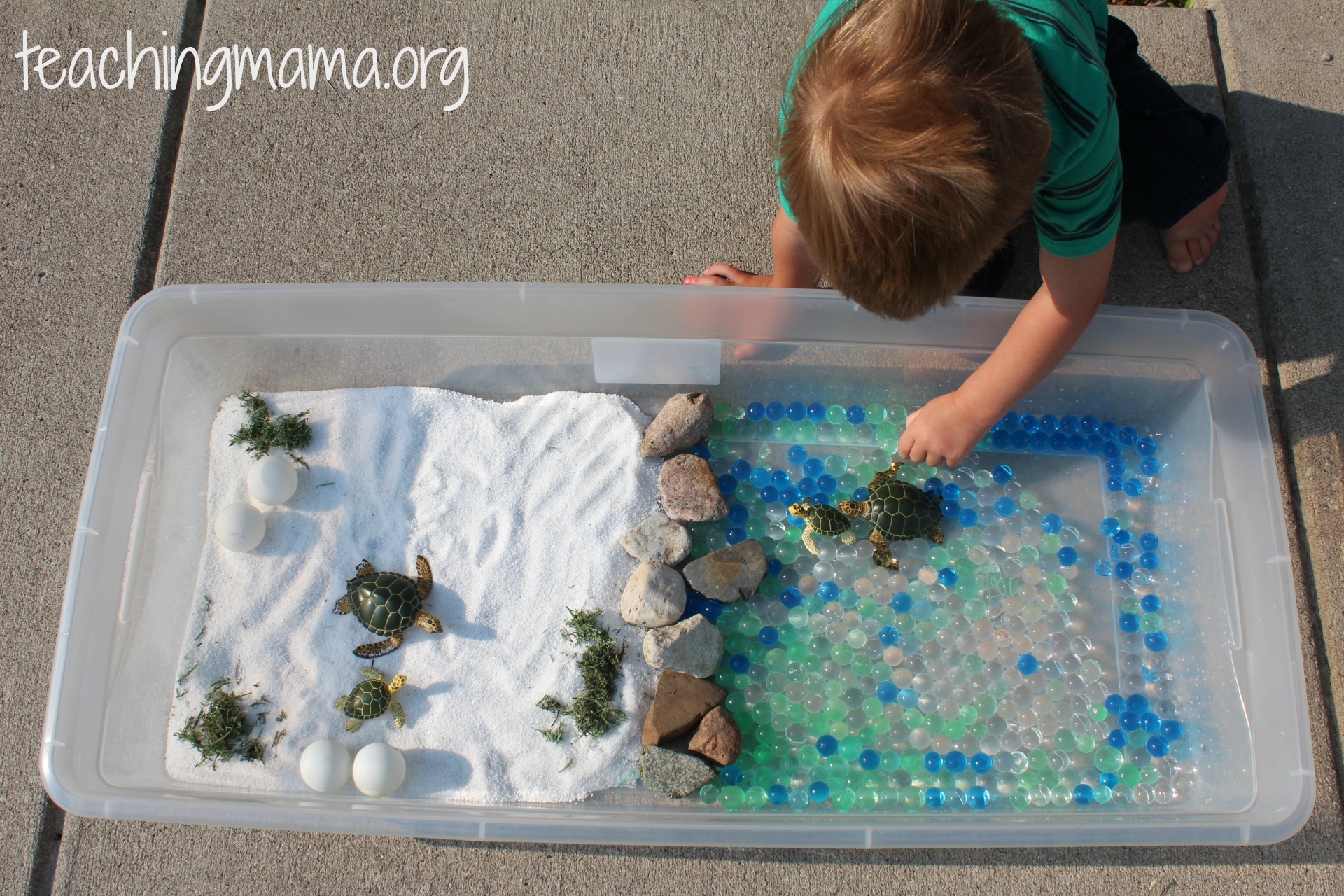 And they got right to work playing and exploring! They love those squishy water beads, so that was the first thing they got their hands on.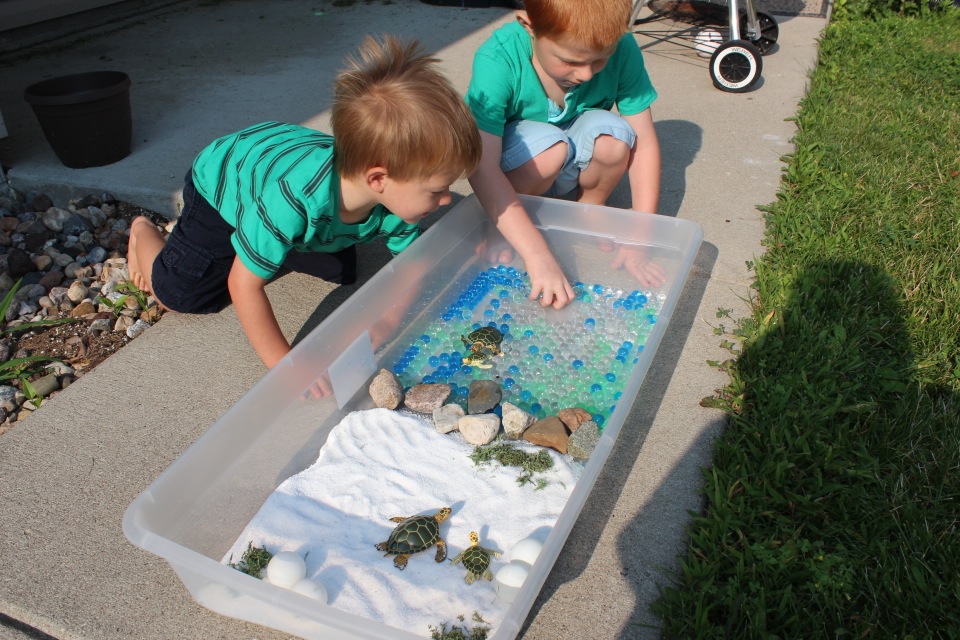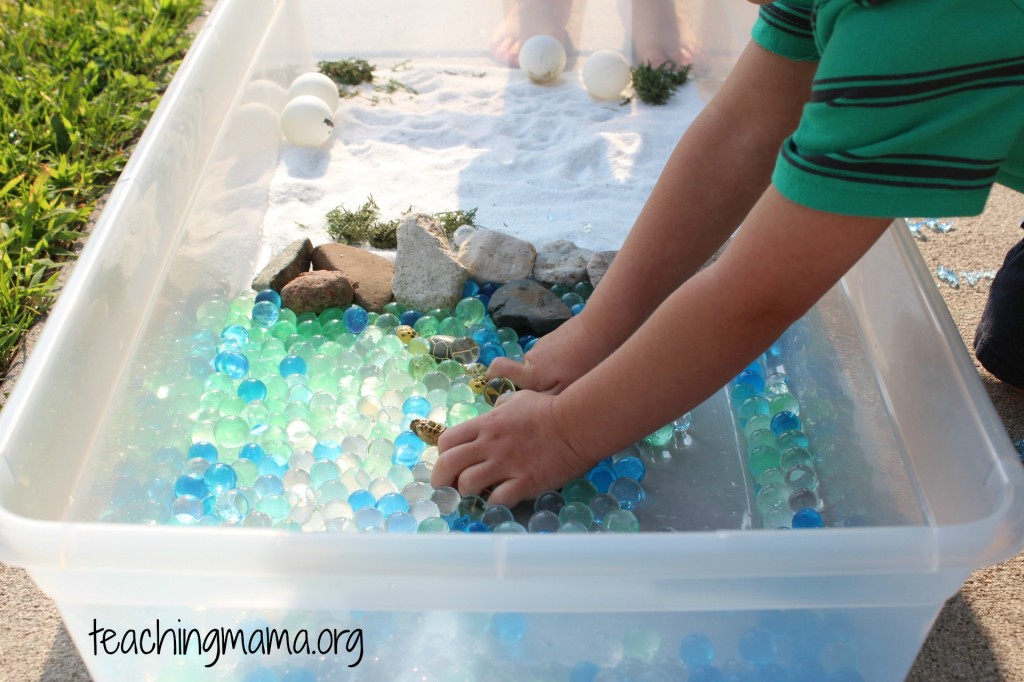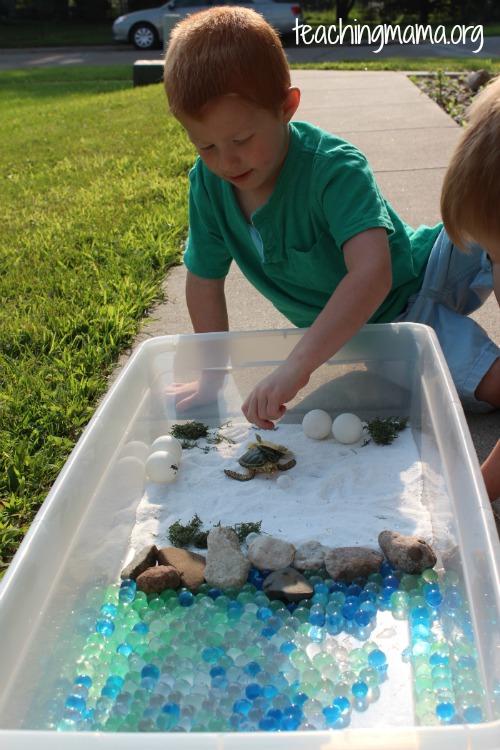 There were several things I wanted my boys to learn about sea turtles with this sensory bin. While they explored the bin, we talked about sea turtles and I explained these facts to them:
they are reptiles
they live in the ocean and nest on tropical beaches
they come to the shore to lay eggs (and the eggs hatch in about 60 days)
they eat sea grasses
they have paddle-like flippers that help them swim quickly and gracefully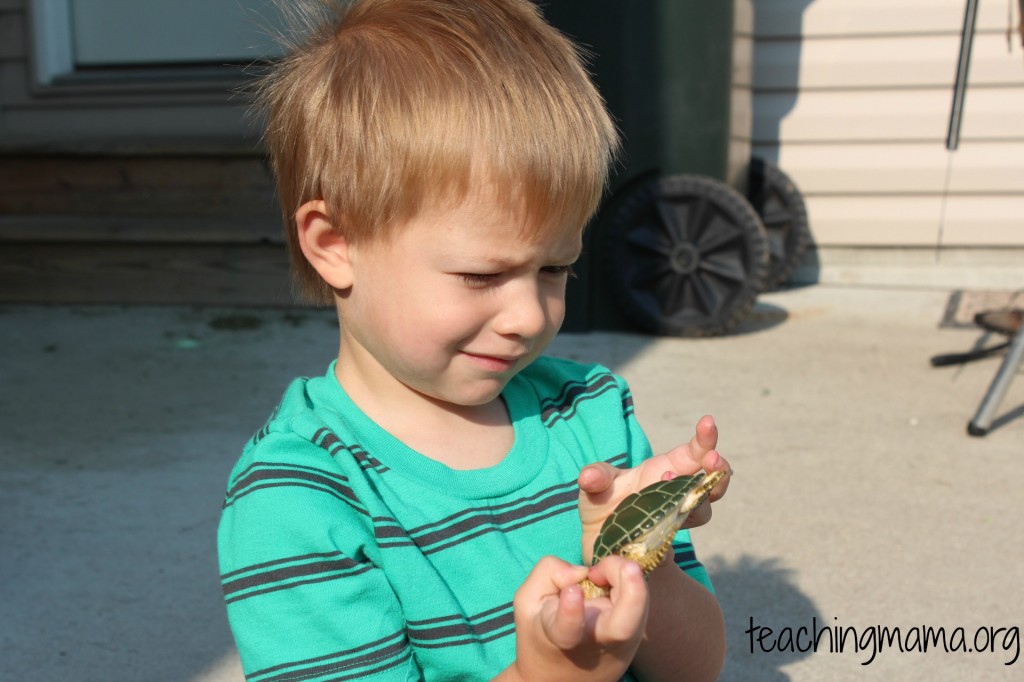 They really enjoyed this small world play activity.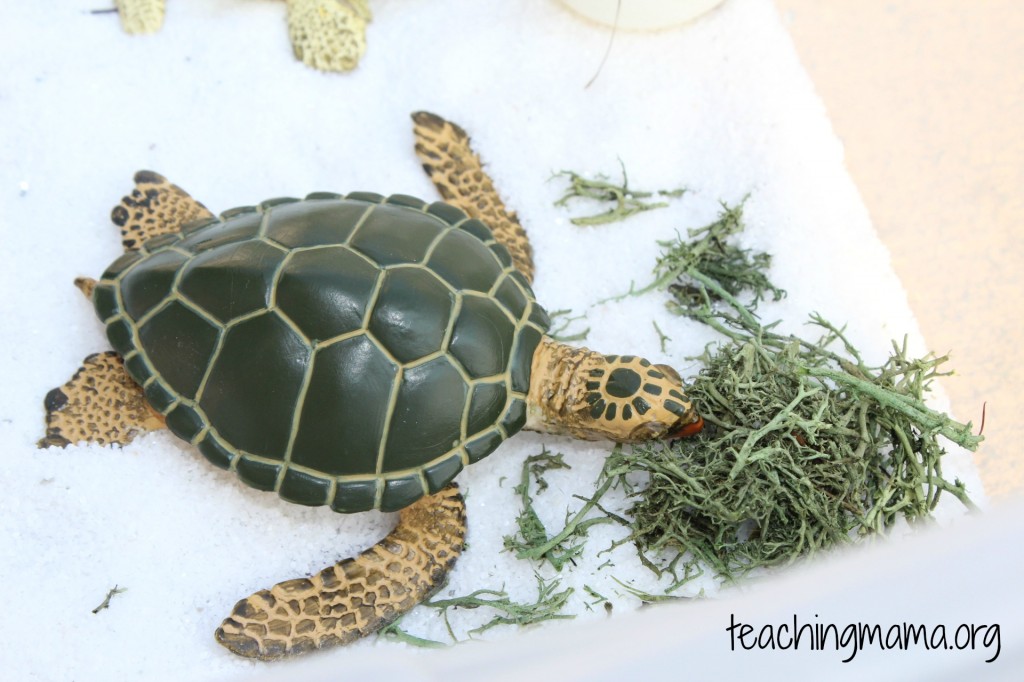 I loved starting our study on turtles with this hands-on sea turtle sensory bin. We played with it several times that day and I felt like the kids understood the key facts I wanted them to learn through this activity. They loved it so much that I'm sure we will be playing with this bin all week long.