15 Awesome Egg Experiments
Eggs are not only great to eat, but super fun to use for experiments! Today, I'm excited to share with you 15 awesome egg experiments for children.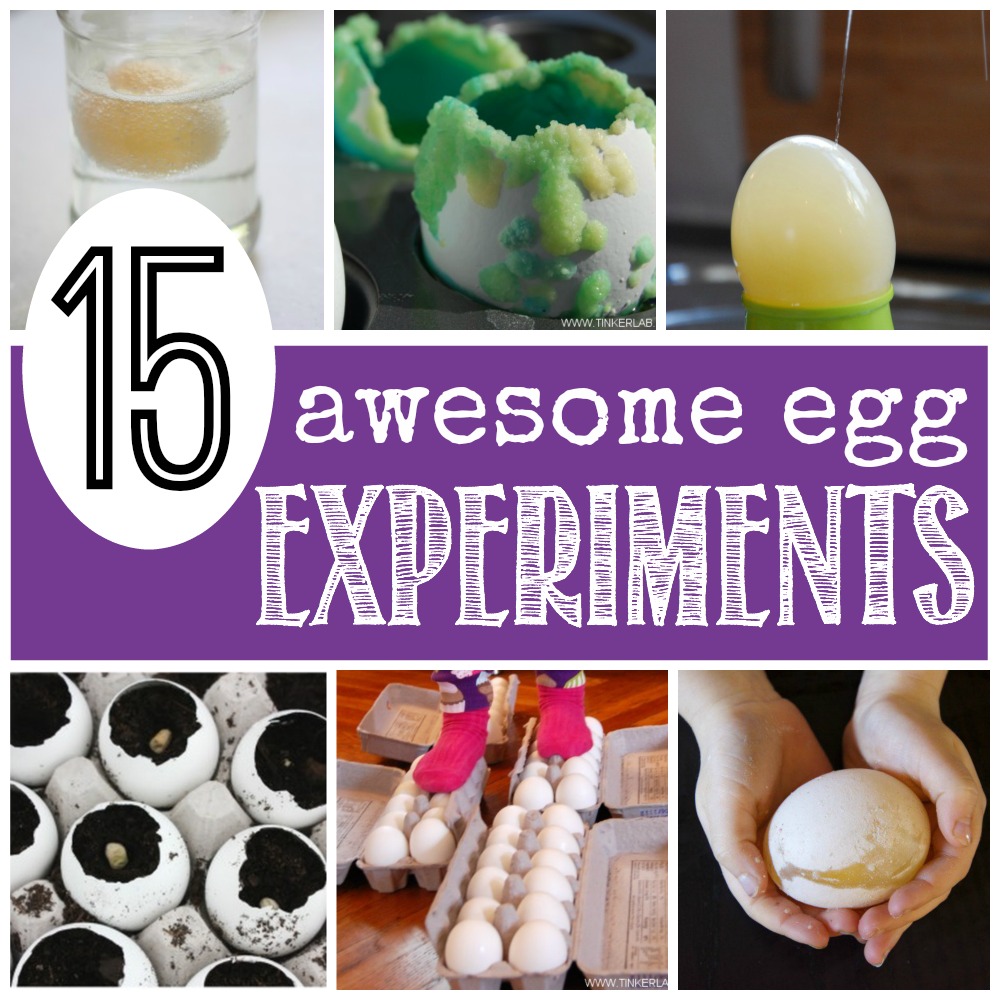 Most of these activities just require a few ingredients. So easy and TONS of fun!
Click on the links below to take you to each experiment!!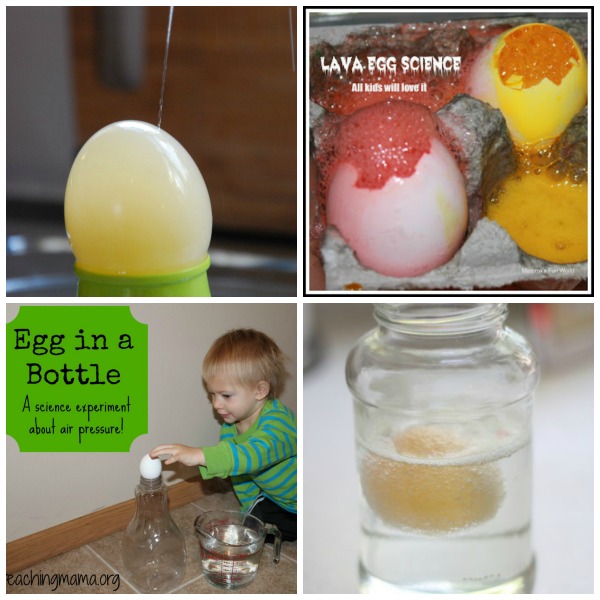 Shrinking Egg Experiment from Science Sparks
Lava Egg Science from Momma's Fun World
Egg in a Bottle Air Pressure Experiment
The Bouncy Egg from I Can Teach My Child
Growing Seeds in Egg Shells from Little Bins for Little Hands
Walking on Raw Eggs from Tinkerlab
Disappearing Egg Shell from Pladough to Plato
Engineering the Egg Drop from Lemon Lime Adventures
Humpty Dumpty Egg Experiments from One Time Through
Rolling Eggs from Science Sparks
Egg Boiling Experiment from A Mom With a Lesson Plan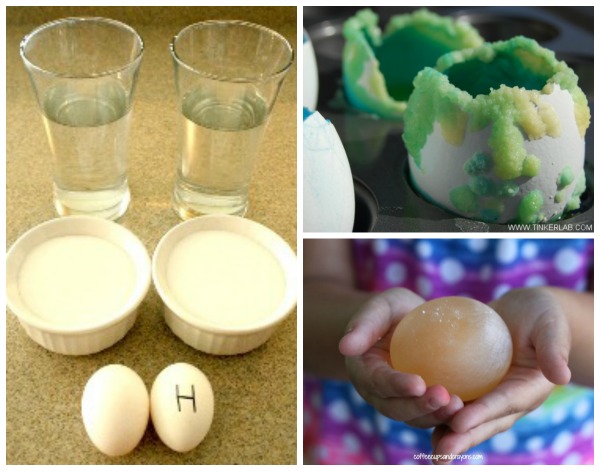 Egg Geodes from Tinkerlab
Making a Rubber Egg from Coffee Cups and Crayons
Floating Egg Science from Fantastic Fun and Learning
So the next time your kids say they are bored, pick up some eggs at the store and try some of these experiments out! And when you're done, let me know which ones were your favorite! Have fun!!