Exploring with Magnets–4 Fun Activities for Preschoolers!
Magnets are so much fun for kids to play with and explore. We recently learned about magnetism with some fun activities! Here are some experiments that we tried.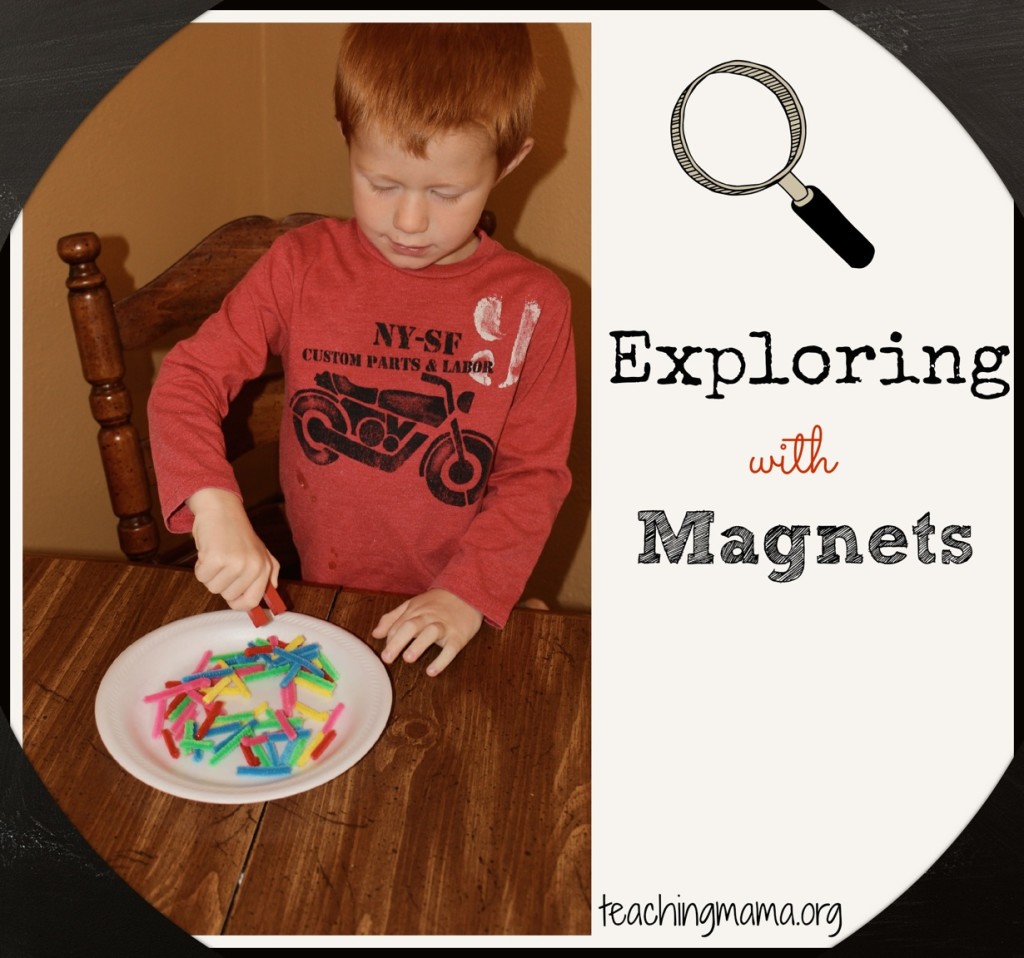 First, we took chalk and placed it in a Ziploc bag.
Troy smashed the chalk pieces with a meat tenderizer until it was just powder.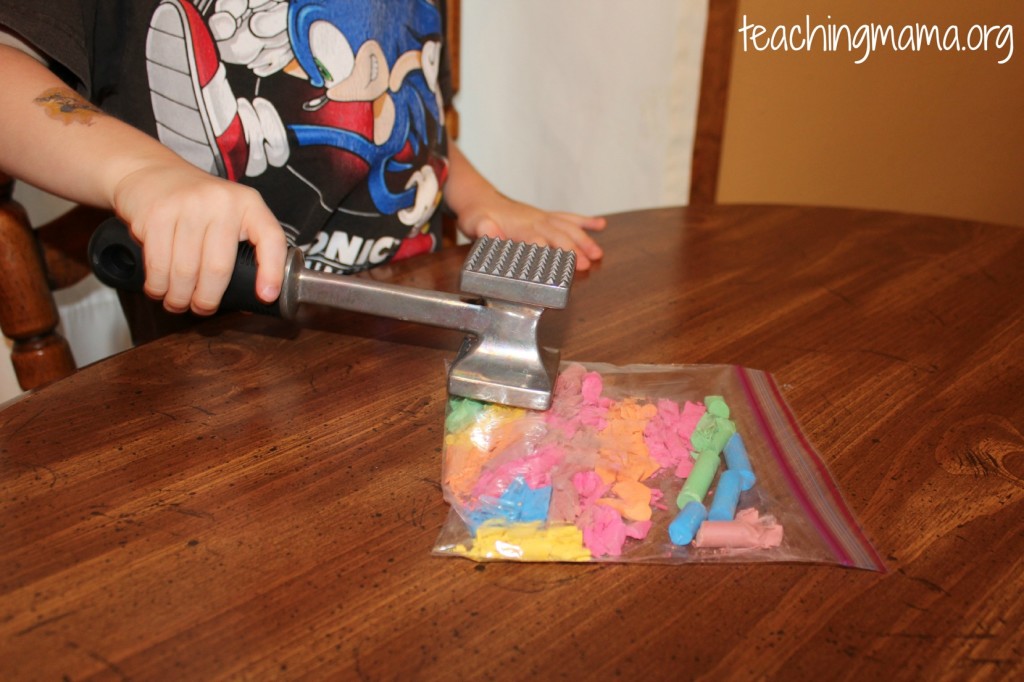 Then we mixed the chalk powder with an equal amount of salt and poured the mixture into a shallow bowl. Next, we filled the bowl with magnetic items, such as nails, small magnets, and paper clips.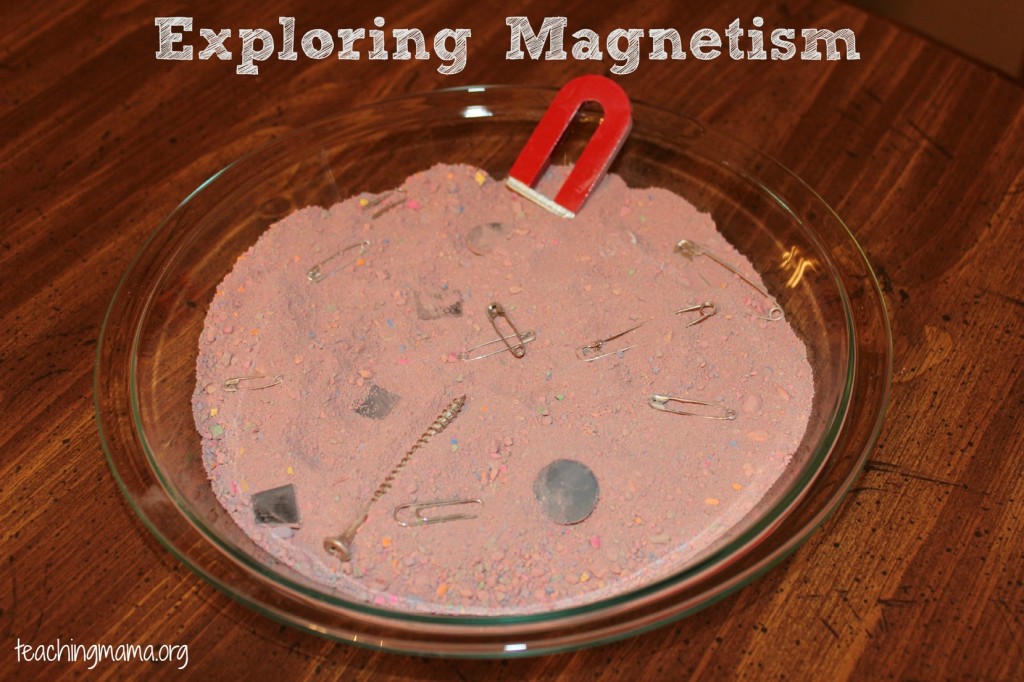 Troy took a horseshoe magnet and collected all the magnetic items from the bowl. It was neat for him to see how the magnetic items were attracted to the horseshoe magnet and how quickly them traveled to the magnet.
After that, we poured the mixture into a glass jar and put the magnet on the side. Troy observed how the magnet made the magnetic items move. Love his inquisitive look!
Then we had some fun with pipe cleaners! I cut up the pipe cleaners into 2 inch pieces. Then we took magnets and picked up as many as we could with them. It's simple, but both boys spent a LONG time playing with this. You could also place the pipe cleaner pieces in a bottle and then use a magnetic wand
 to move the pieces around.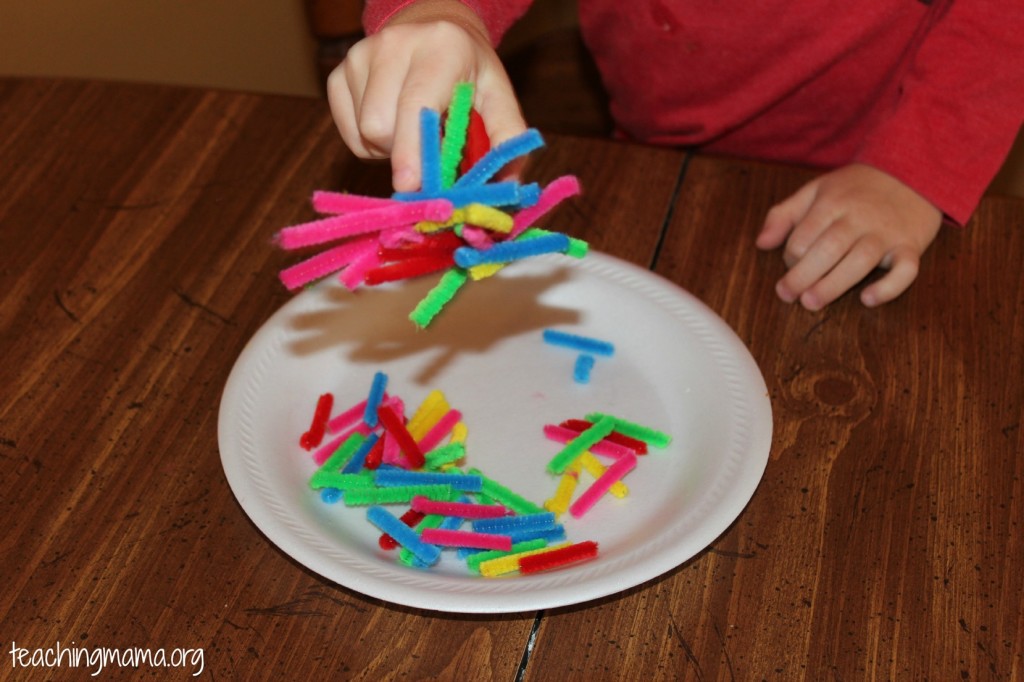 Lastly, we placed magnetic items into a vase full of water. We then took the magnet and moved the items from the bottom of the vase to the top.
Troy wanted to see what it would be like if we put the pipe cleaner pieces in the water. So we tried and moved the pieces around with the magnet.
It was so much fun to explore magnetism with my preschooler. The biggest thing he learned was that certain metals are attracted to magnets and not everything can stick to a magnet. Do you have any other magnet activities for us to try?