The Legend of St. Patrick – Printable Booklet
St. Patrick's Day is around the corner and I have a new printable to share with you! Do you know the real reason we celebrate this holiday? Most of the time, we talk about the color green, rainbows, and leprechauns. However, this holiday is to celebrate the legend of St. Patrick. He was an amazing missionary and spread Christianity throughout Ireland.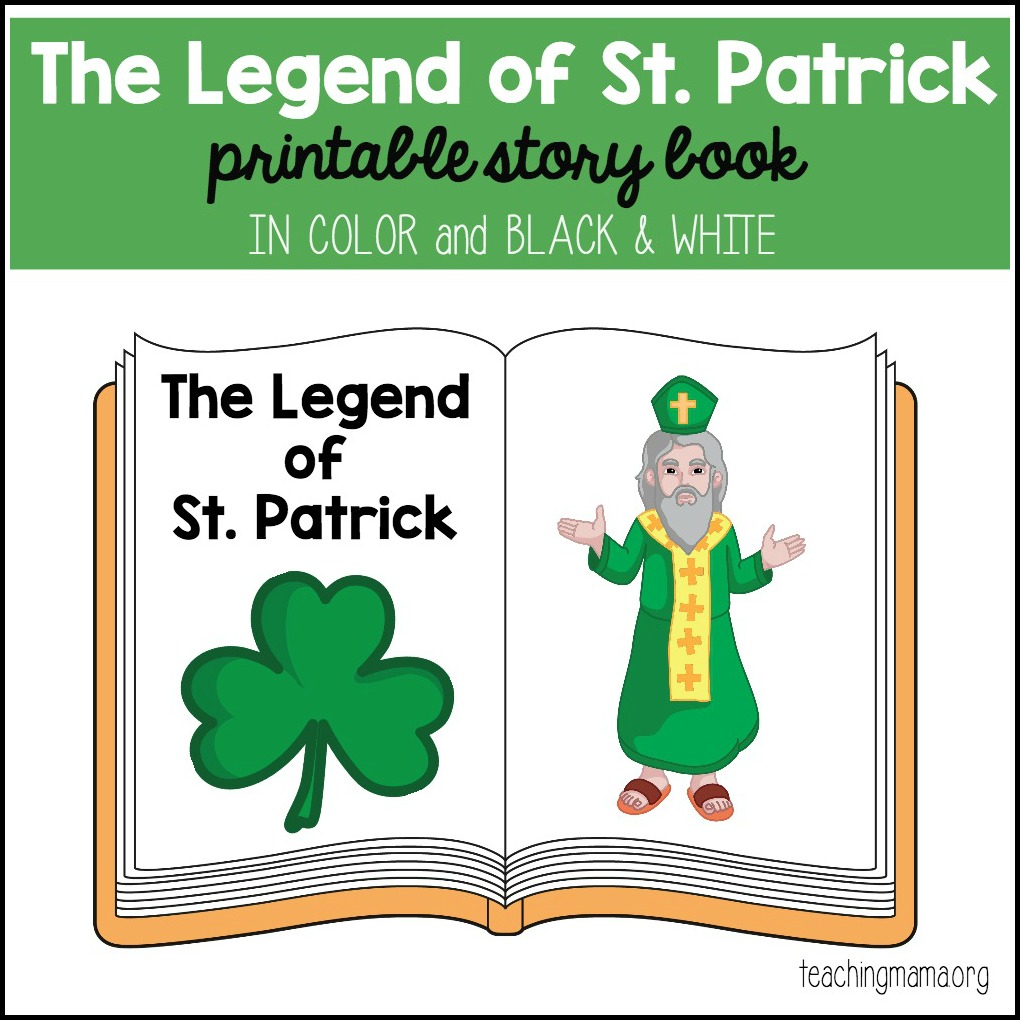 Here are some facts about St. Patrick that I thought were fascinating:
St. Patrick was captured at age 16 and was sold into slavery in Ireland
He escaped Ireland and returned home to his family in Britain
St. Patrick was known as the man who drove out all the snakes
The 3-leaf clover was what he used to explain God and the trinity to people
And much more! You'll have to read the printable for more information. This is a condensed version of his life, but it shares the most important parts.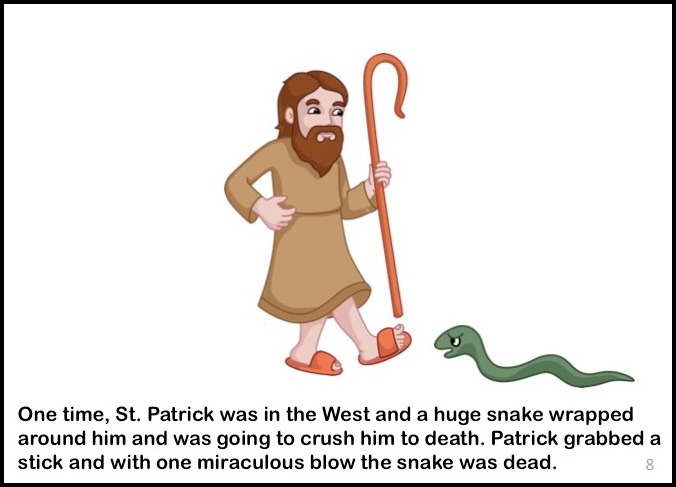 I have two printables available. The color one is great for reading the story to children. The black and white one is nice if you want something for children to color. Both are free!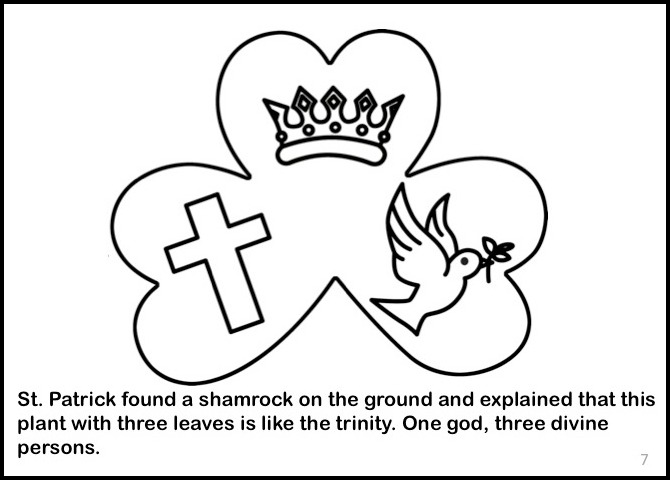 I hope you enjoy these printables and that you're able to teach your little ones the reason we celebrate St. Patrick's Day.
To download the black & white version, click here –> Legend of St. Patrick -b&w
Happy St. Patrick's Day!