To wrap up our week on ladybugs, I wanted to share with you a fun ladybug song and fingerplay! My son and I made up this song together, and it is similar to one of his favorite songs (5 Little Monkeys Swinging in a Tree). I put little ladybugs on his 5 fingers to make this a fingerplay. If you are not familiar with fingerplays, then I recommend reading this post from Teach Preschool.
For this activity, I used 5 ladybugs and washi tape from Michaels Craft Store.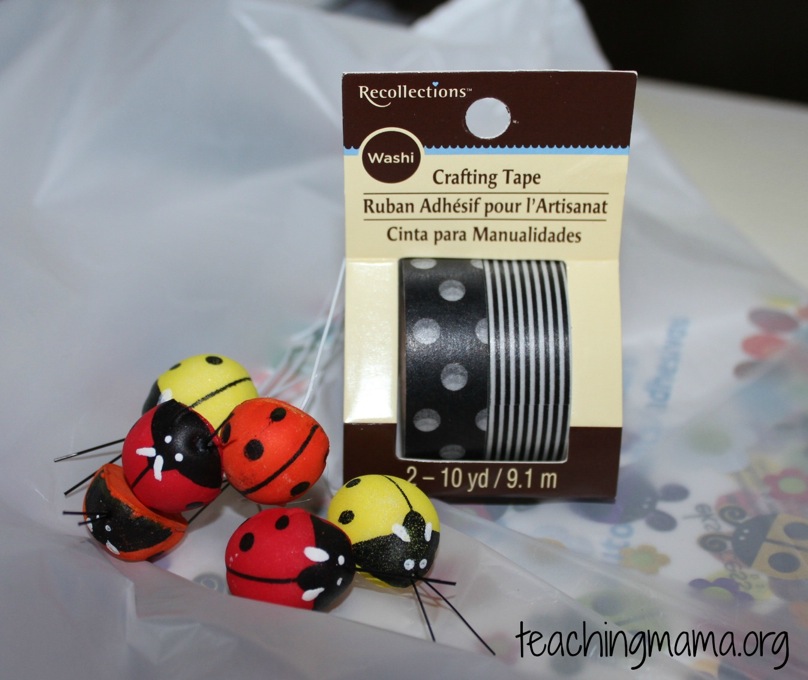 I decided to use washi tape to make it stick to my child's fingers. To assemble, I just wrapped tape around a finger (leaving one side a little longer) and then I pulled back the tape and tucked it under. That way there was a sticky side on top. To demonstrate, I'll show you my lovely (dry) hands…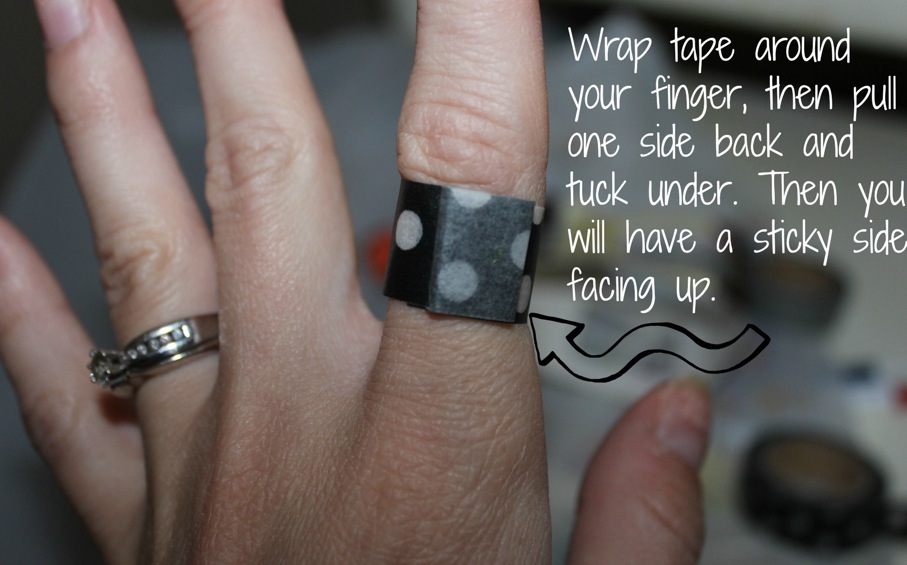 Then I just stuck a ladybug on the sticky tape. The ladybugs I bought came with wire sticking out of the bottom. I just pulled that off and only used the ladybug. Here's what it looked like on my preschooler. (By the way, I wish I could rub off that dinosaur tattoo…)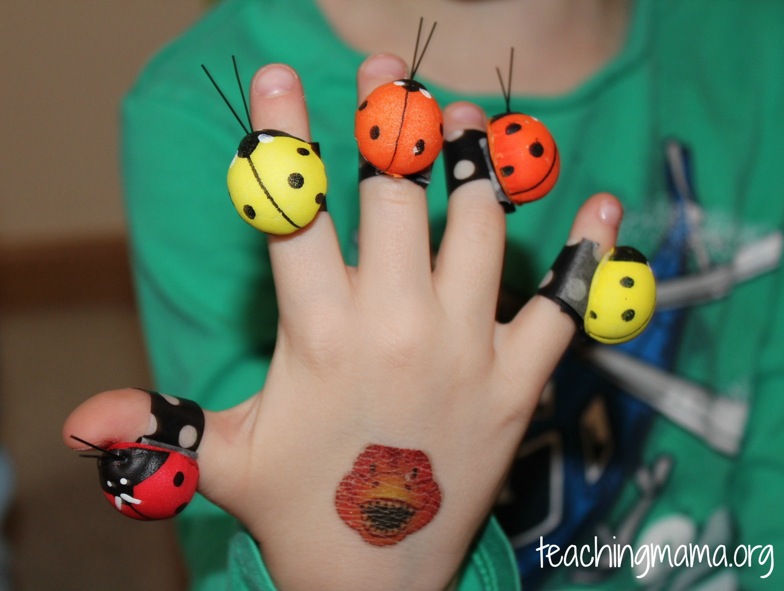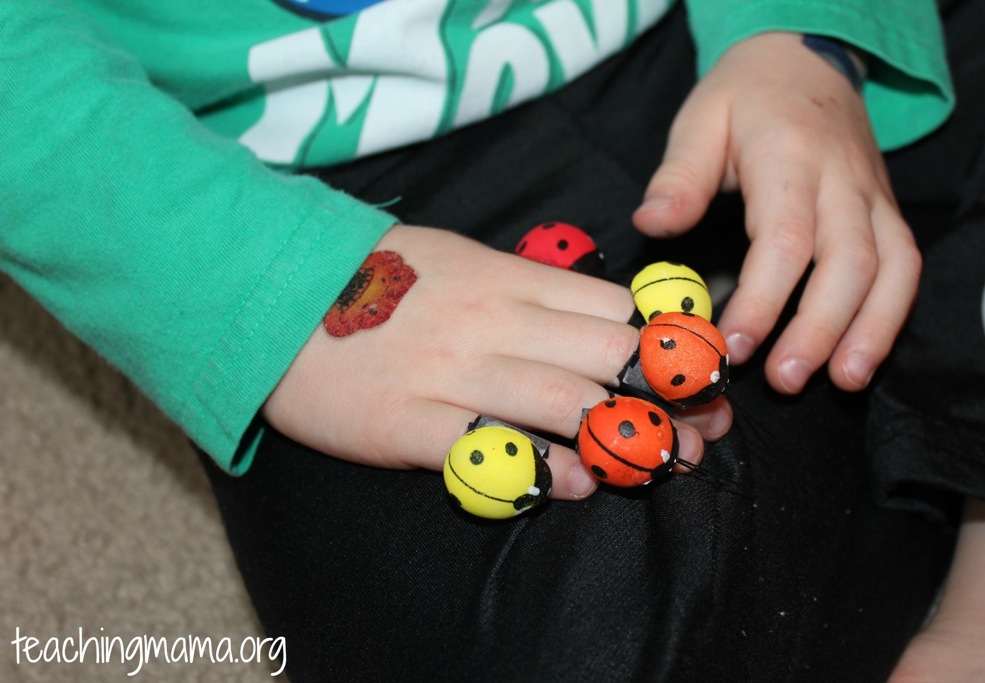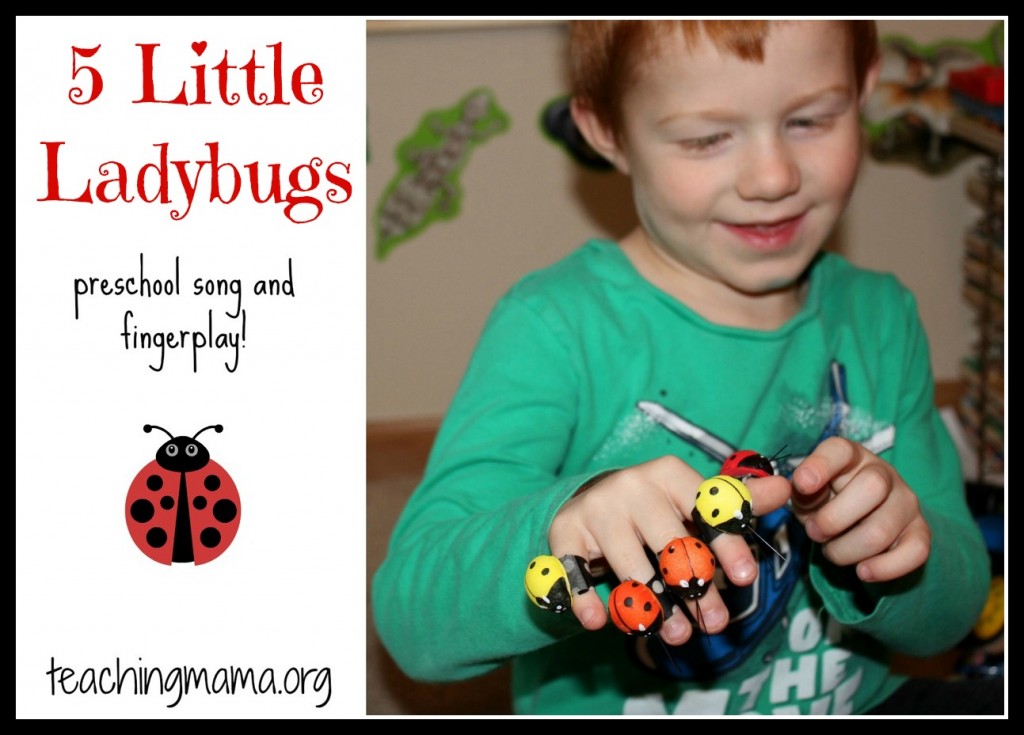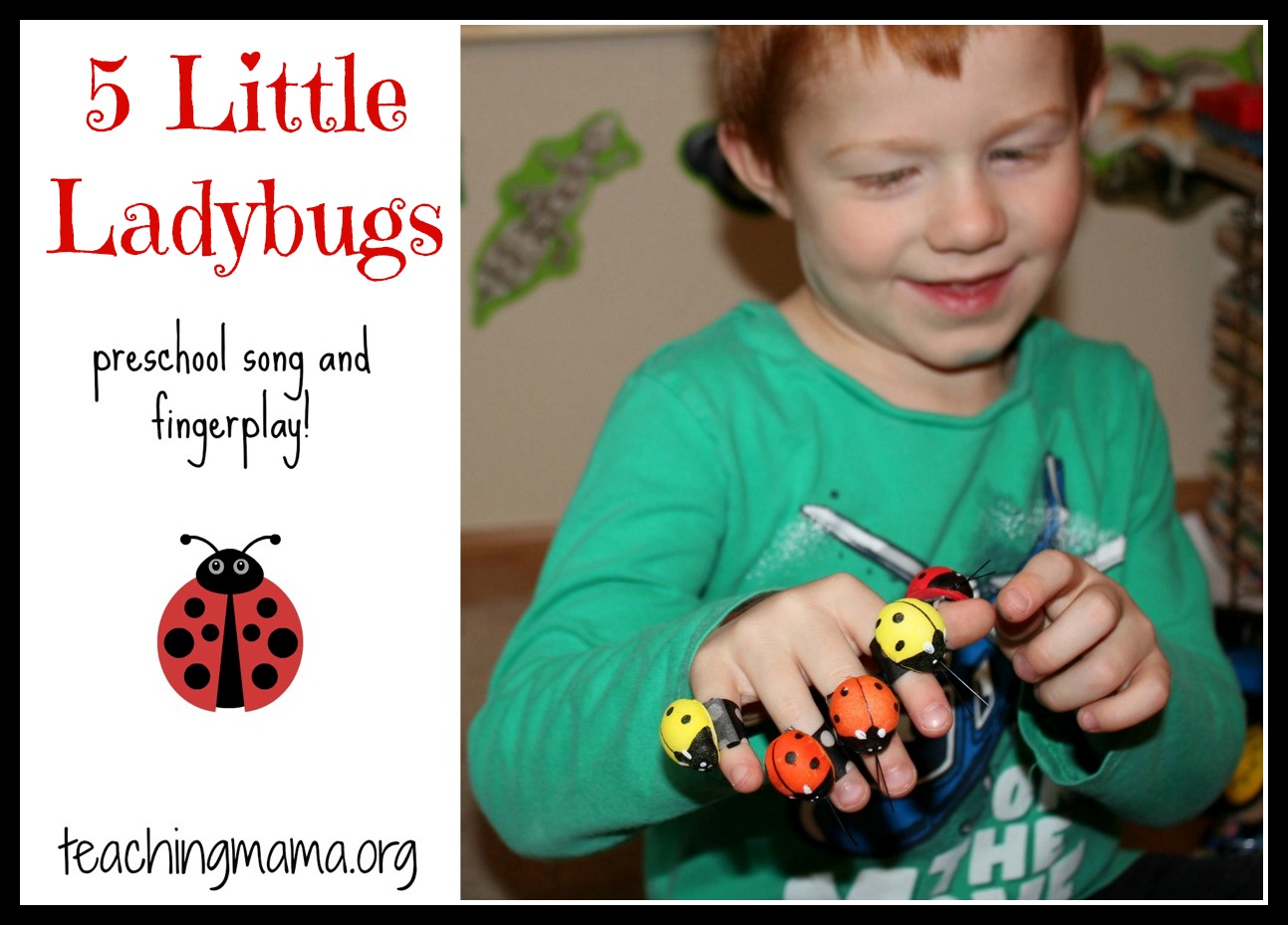 Here are the lyrics to the song: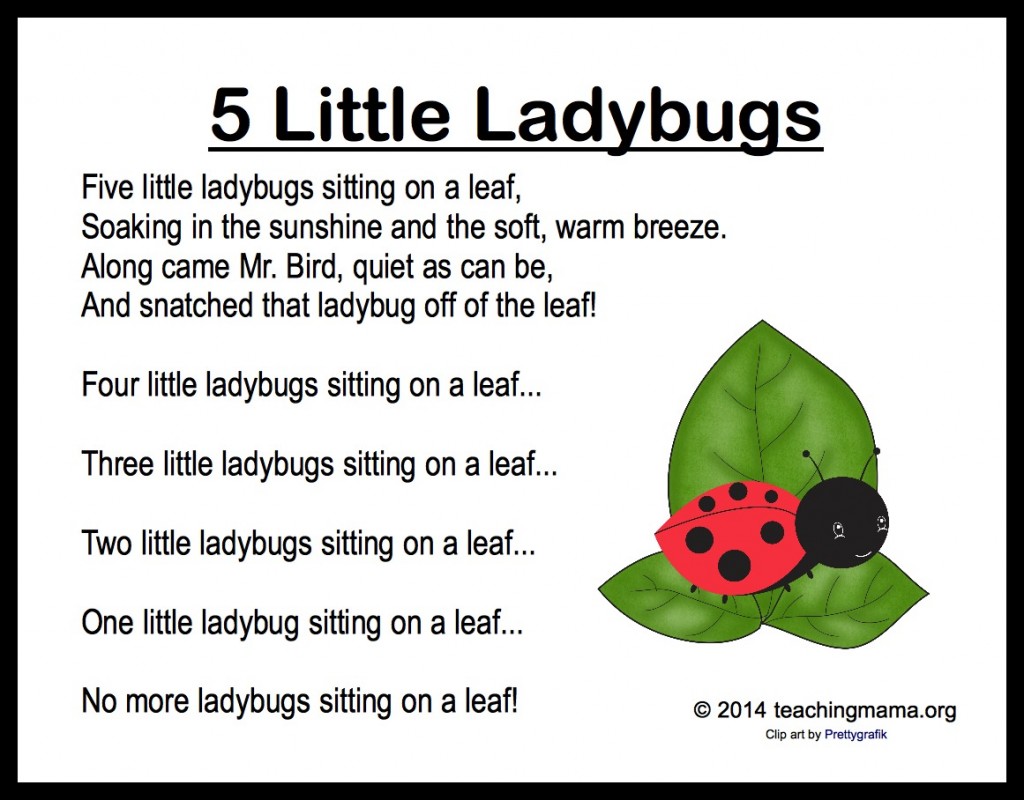 To download a PDF copy of this, click here —> 5 Little Ladybugs
Now to see it in action…here is a video of my son and I singing the 5 Little Ladybugs song. After each verse, he took off a ladybug (and handed it to little brother). Enjoy the video!
Hope you enjoyed our activities with ladybugs this week! In case you missed a post, here are the links to the other activities on ladybugs:
Ladybug Life Cycle Printables & Sensory Bin
Have a great weekend and see you back here soon!