When I was a teacher, it was always a bit difficult getting the kids to line up at the door and stay quiet in the hallways! I found that music and chants helped with calming the class down and preparing them for the hall. Today I'm sharing with you 10 songs you can use in your classroom. The free printable can be downloaded at the bottom of this post.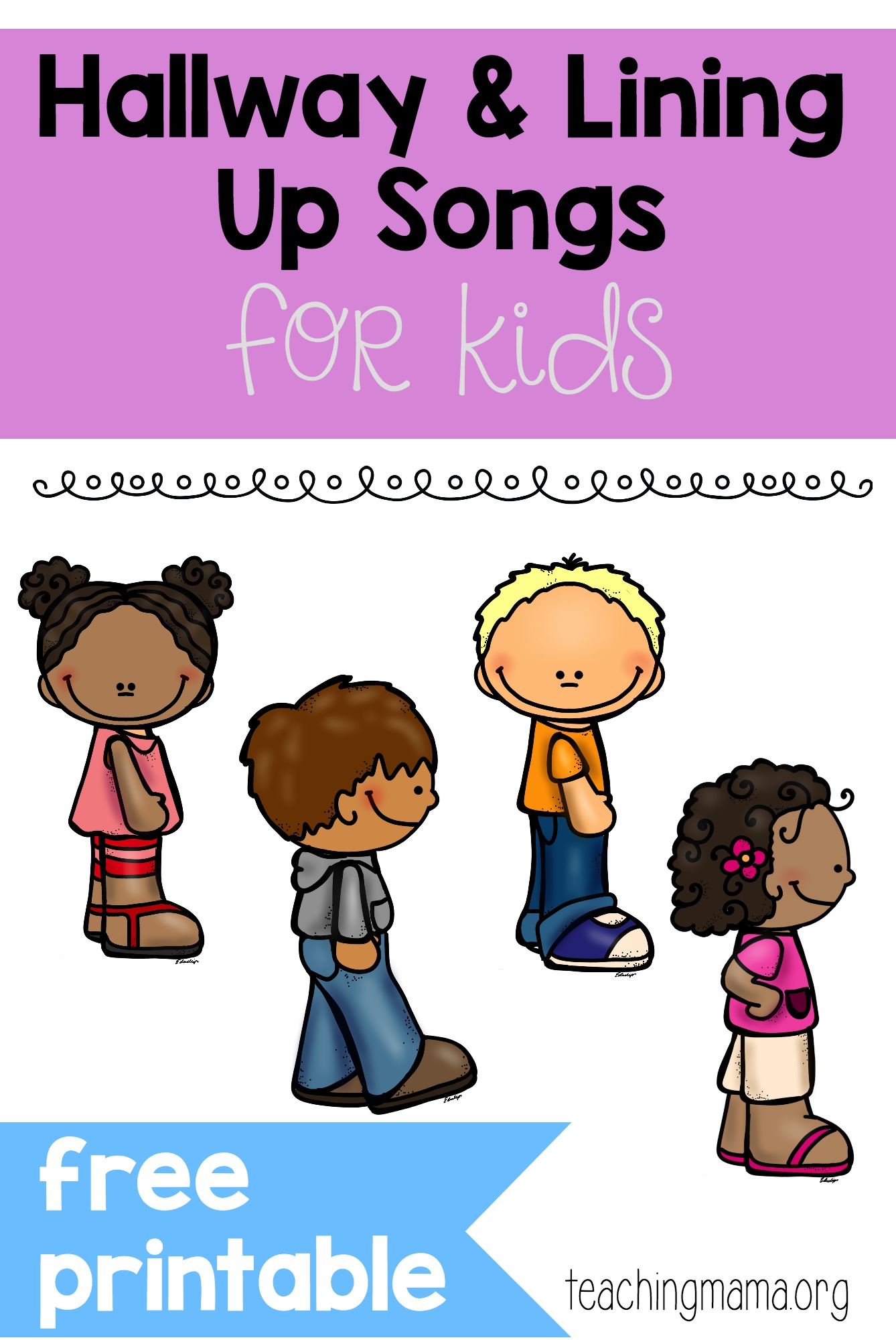 In this set, there are songs that are sung to the tunes of nursery rhymes as well as rhythmic chants. Here are 3 of the songs in this set.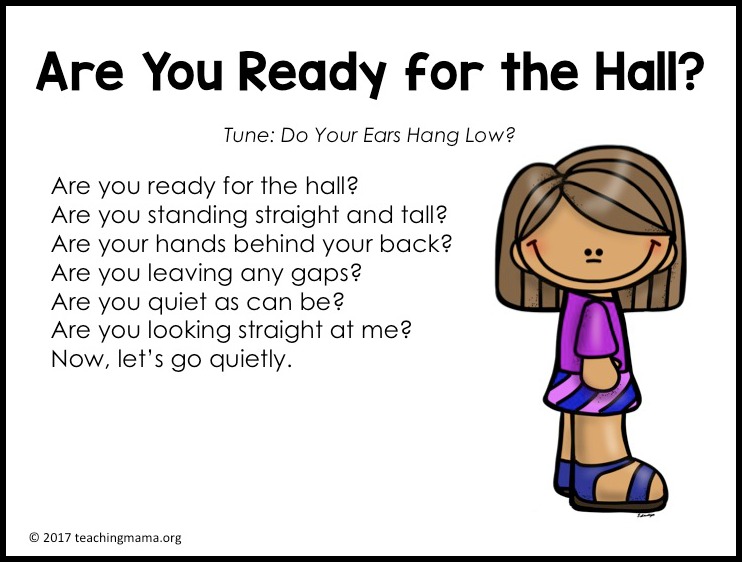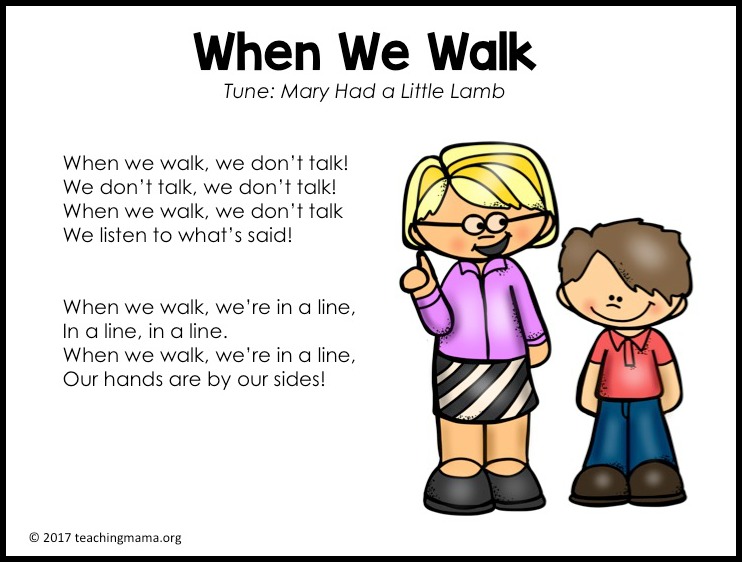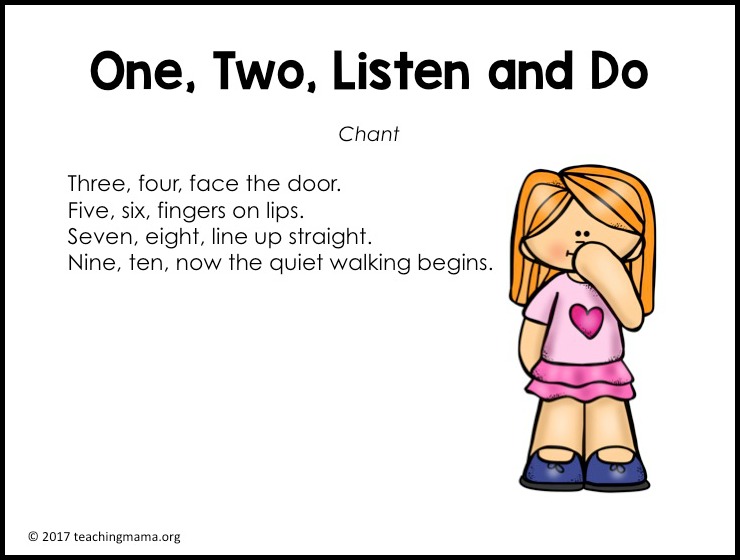 I created an audio version of myself singing/chanting the songs so you know how they go! You can listen to them below: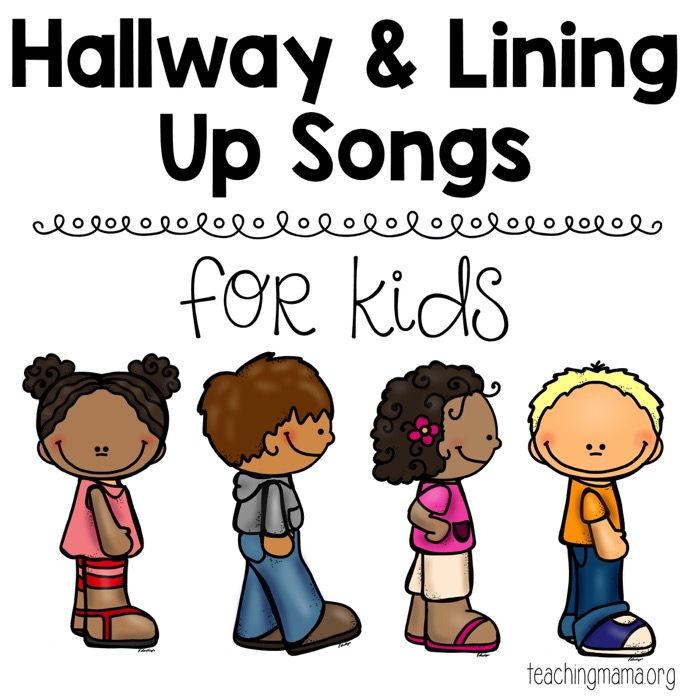 To download these free printables, click here —> Hallway Songs for Preschoolers
If you are looking to save time and make your life easier as a teacher, check out Songs and Rhymes for Transitions Times. This book will share 150 transition ideas for every part of the school day! Read more about it here.