Sight Word Guess Who Game
If you have a child learning to read, it's important to do hands-on activities to practice reading sight words! Children learn best through multi-sensory activities so the more activities you can incorporate into your day, the better!
I know children love games, so I created a Sight Word Guess Who Game as a fun way to practice sight words. My kids loved the game!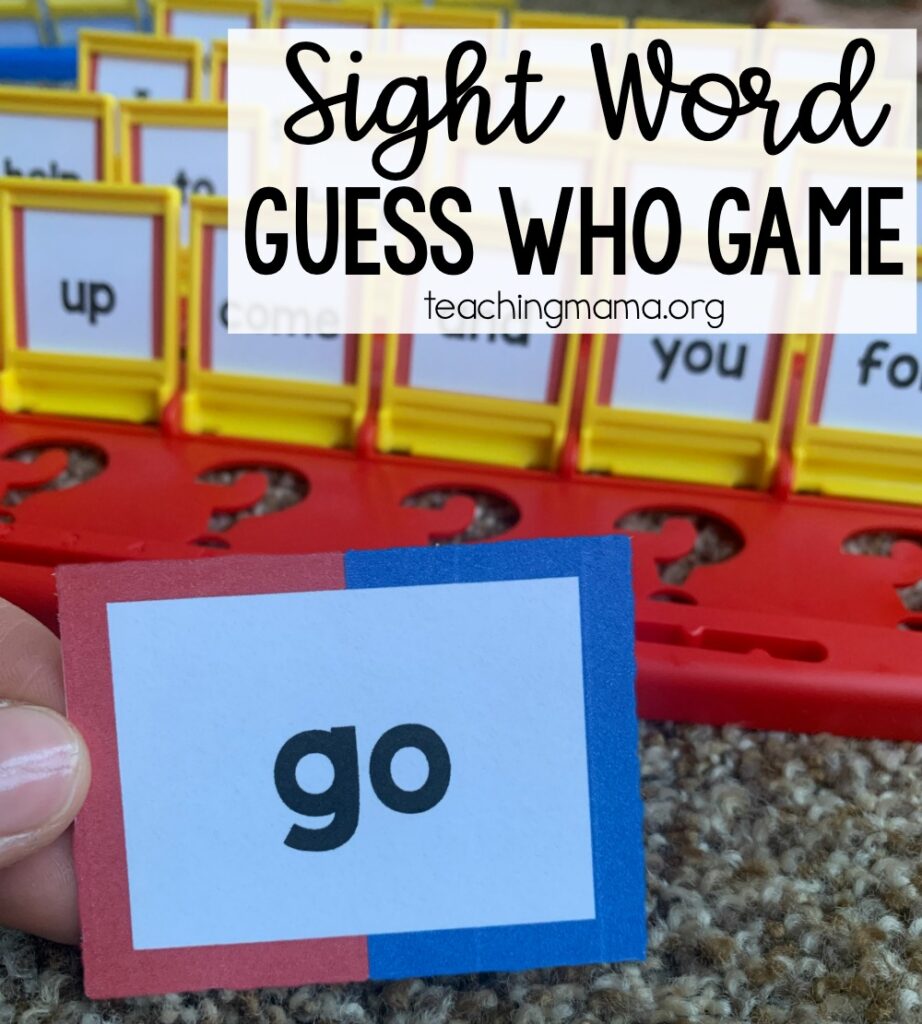 Here's how to set up the game:
Download the free printable at the end of this post. Print the game on card stock paper.
Find a Guess Who game and take out all the picture cards.
Cut out the small cards. Place them in the slots.
Cut out the larger cards. Place them face down and spread them out.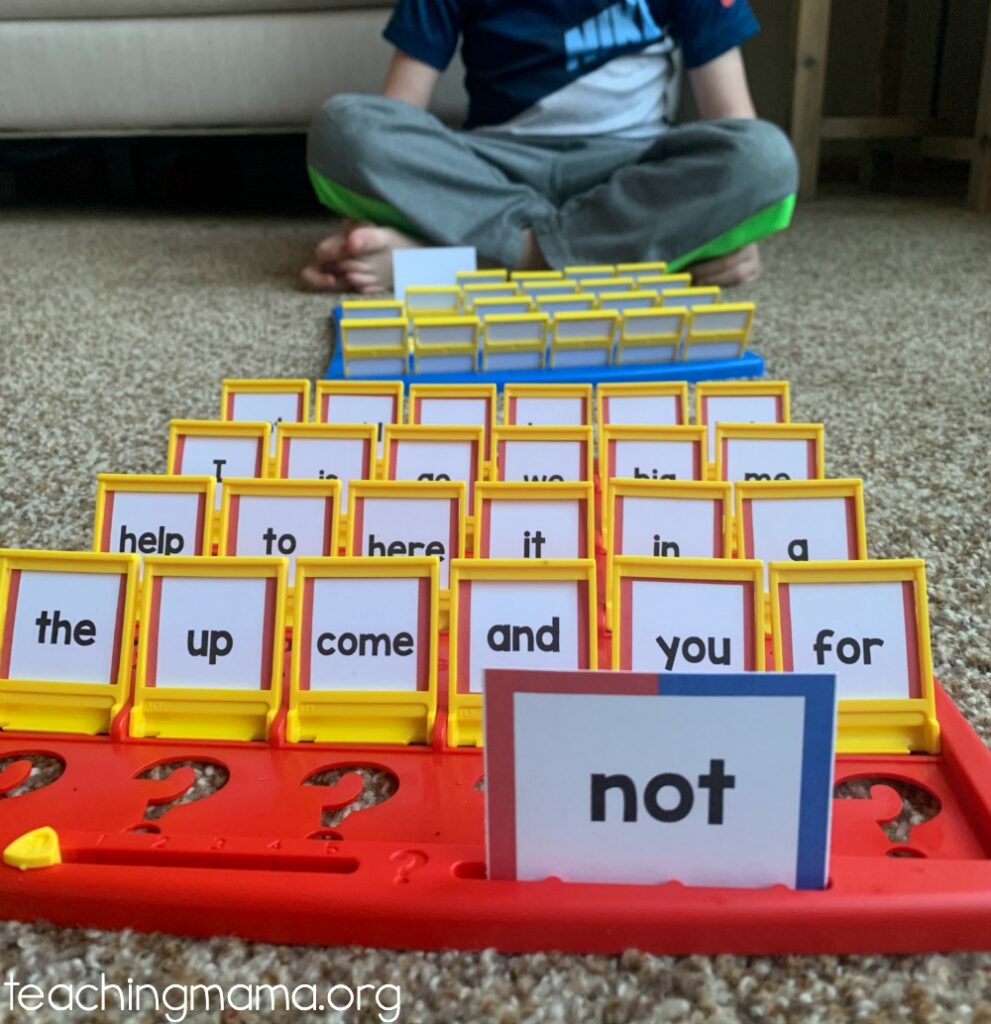 How to Play Sight Word Guess Who
Begin with all the words on your board up.
Draw one sight word card.
Place the sight word card in the slot and make sure the other player doesn't see the word. If your paper is thin, you can place another card behind it so the other player can't read the card.
Take turns asking the other player yes or no questions. The goal is to find out what their word is before the other player does.
After you ask a question, place down the words that don't match the description.
Sample questions:
Does your word have two letters?
Is there an "e" in your word?
Does your word begin with the letter "t"?
So for example, if I asked my opponent if their word has two letters and they said no, I would put down every word that had two letters.
In the end, you'll have one word remaining. If you followed the game right and the other player answered your questions correctly, it should match the sight word your opponent has.
This game plays just like the normal game, just with sight words instead! I used 24 words off of the Pre-Primer Dolch Sight Word List. These are words for beginning readers, which is typically learned in pre-k or kindergarten.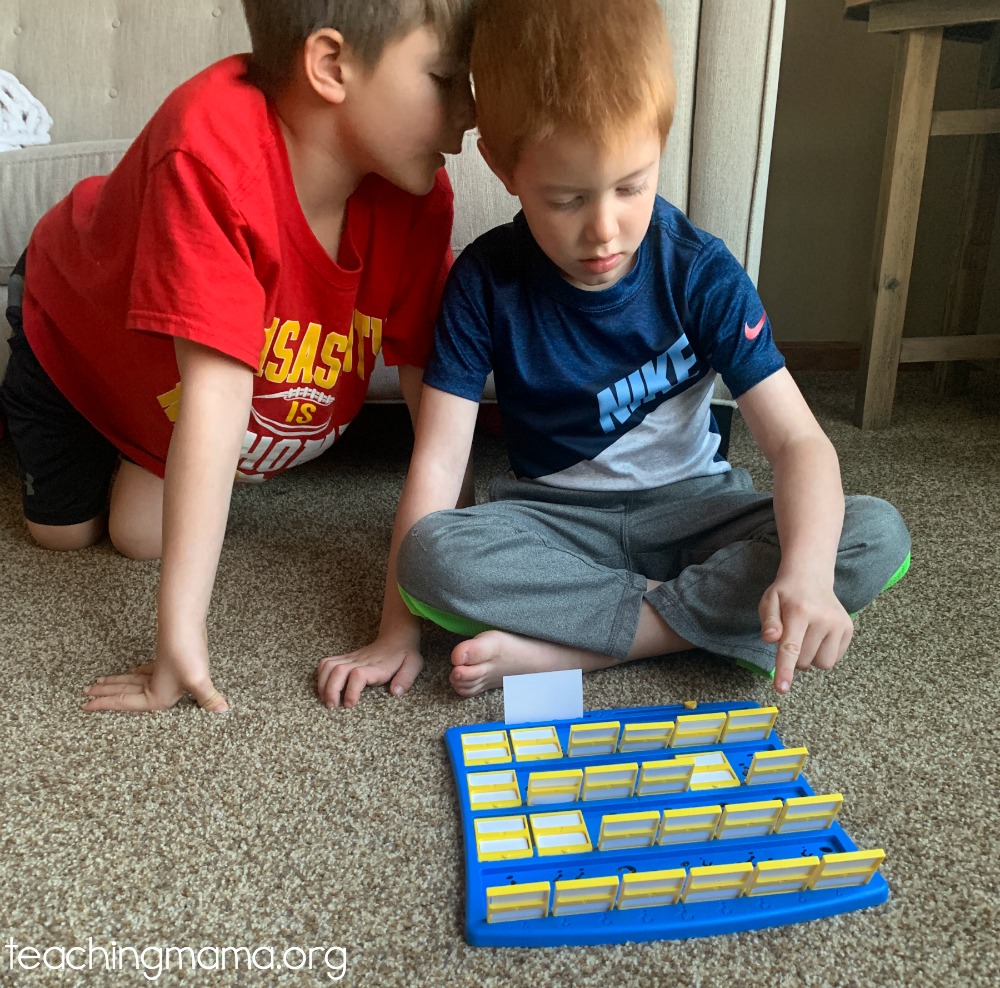 I hope to add more sight words in the future so the game can include older ages.
If you want to try this game out, just click on the link below. The first link is for the *newer* version of the game. This has smaller cards. The second link is for the older version, which has slightly larger cards.
Have fun playing!