Do you have Magna-Tiles or some other magnetic blocks at home? They are such amazing toys that can be used in really unique ways! We've recently been discovering some fun ways to play with them, so today I'm excited to share with you some fun ideas using Magna-Tiles.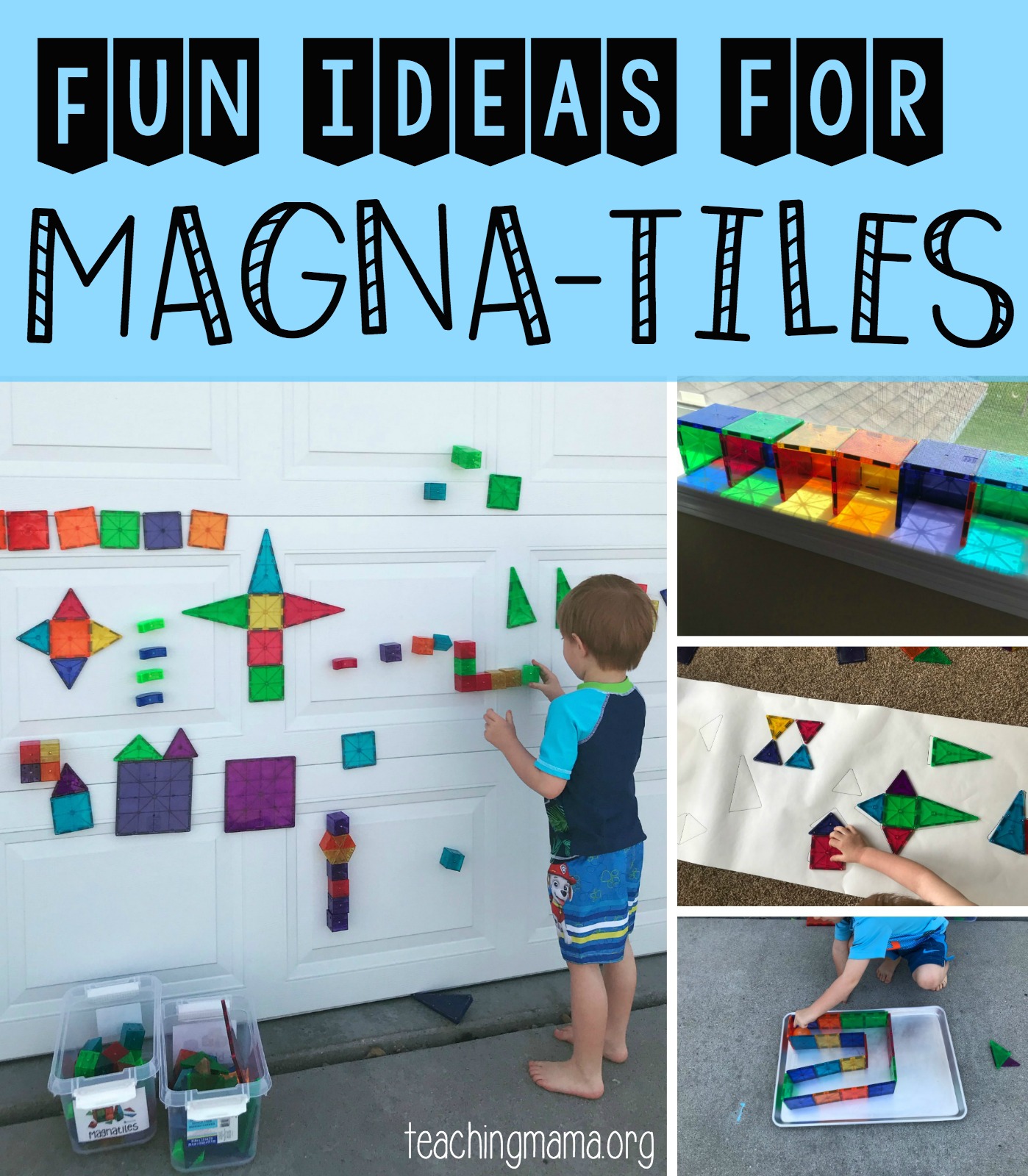 Disclosure: This post contains affiliate links. See my disclosure for details.
Before I share ideas, let me tell you what they are. They are plastic shape tiles that are magnetic on the edges. These make it super fun to build with! You can find them on Amazon here. They are definitely not cheap, but they are made to last and they are very durable. There are other brands and other variations. We also love the See Inside Magnetic Blocks from Lakeshore Learning.
Fun Ideas for Magna-Tiles:
Our favorite way to use Magna-Tiles is on our garage! It is magnetic, so it's the perfect canvas for my kids to create and make designs on. If you have a magnetic door in your house, you could use that, too! (We don't have one, but I've noticed some doors that connect to the garage are also magnetic.)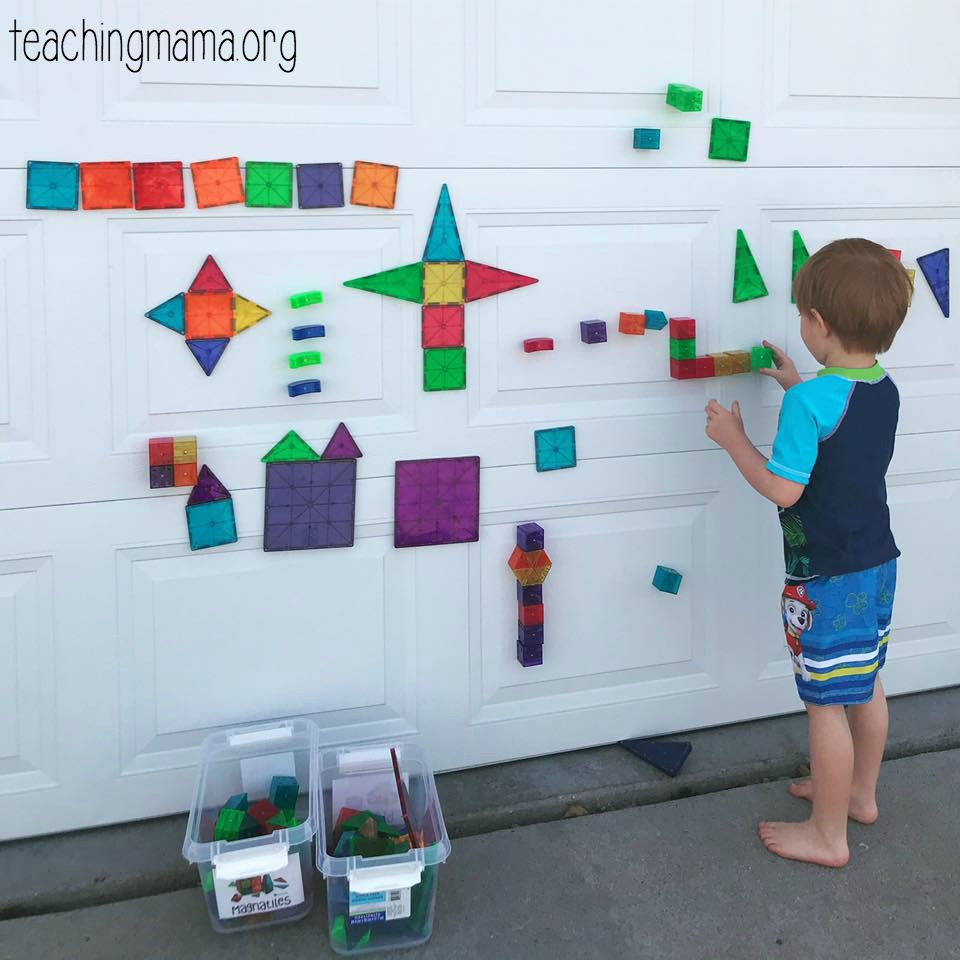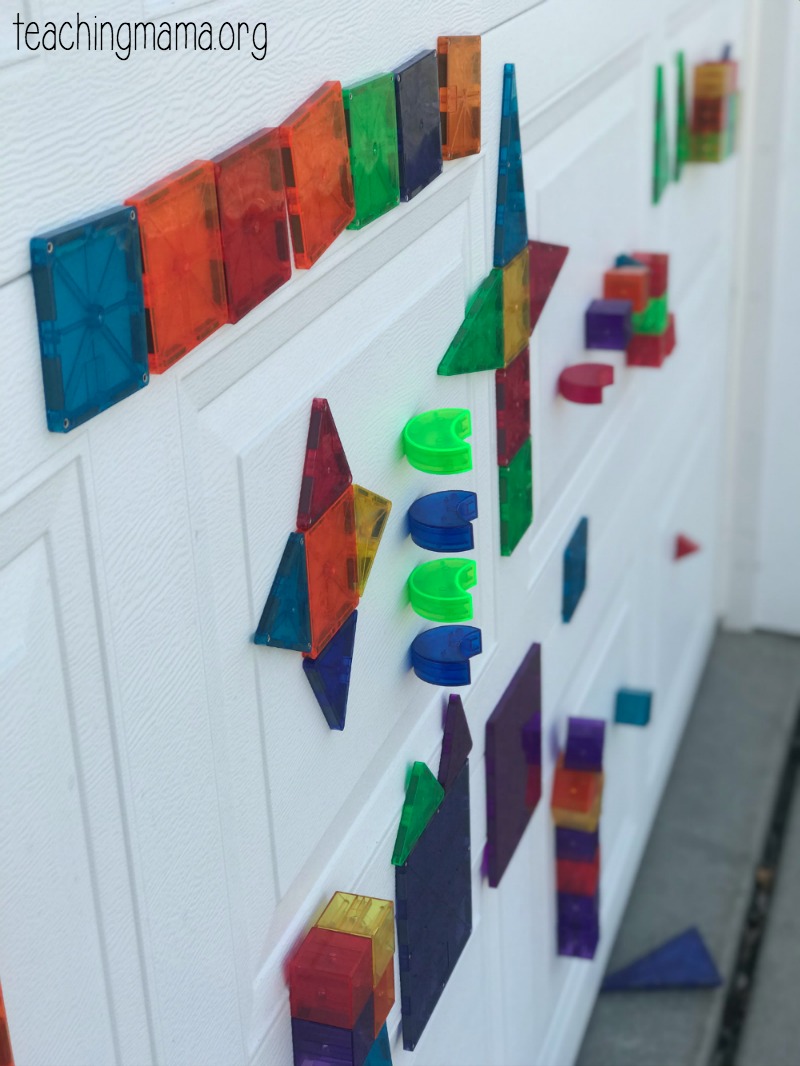 You can make puzzles for your kids. Simply make some designs, outline them on paper, and then have your kids find the correct shapes to make the designs.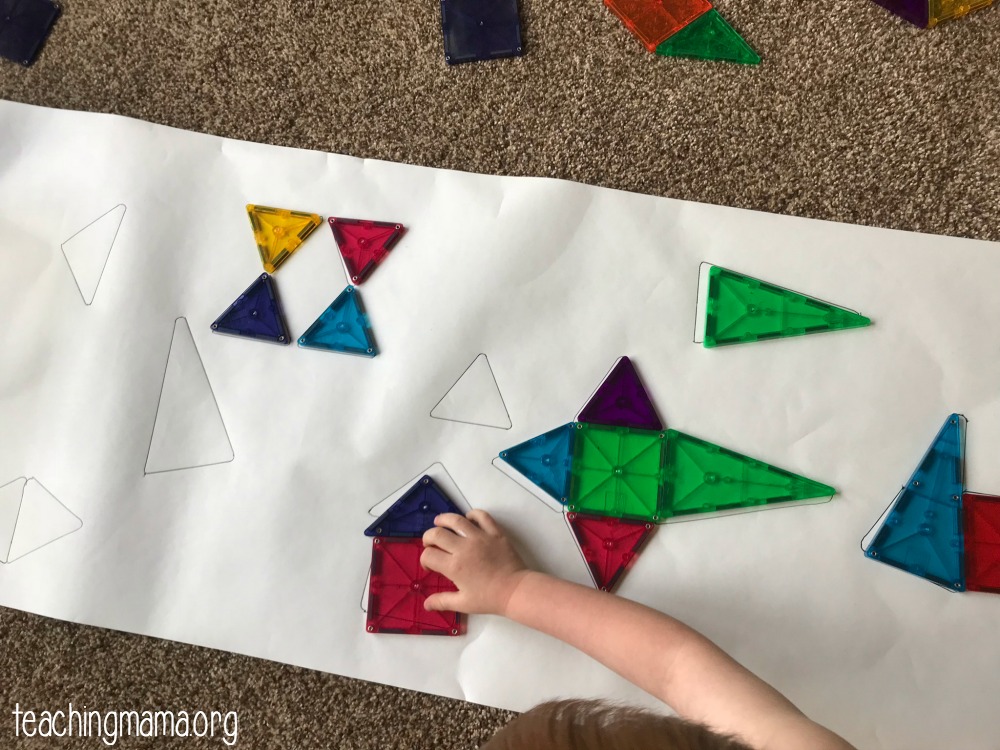 I love this idea from Happy Toddler Playtime to create dinosaurs with the tiles! So fun and creative!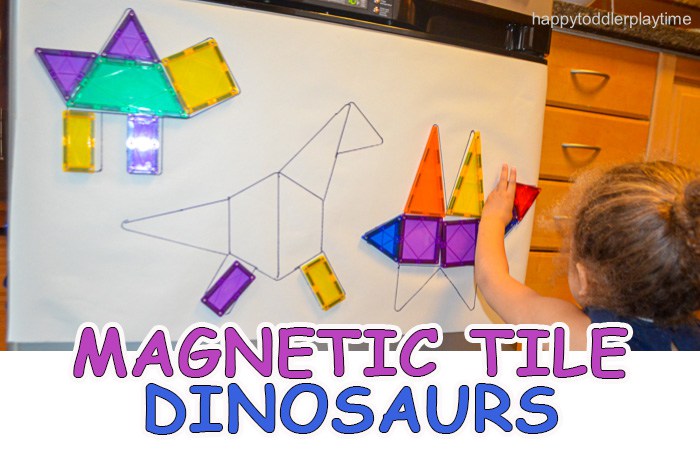 If you find a sunny spot, you can build there and see the color shadows. It's so pretty! You can experiment where a good spot in the house or outside is. Check out this awesome way of using Magna-tiles in the window. It's so pretty!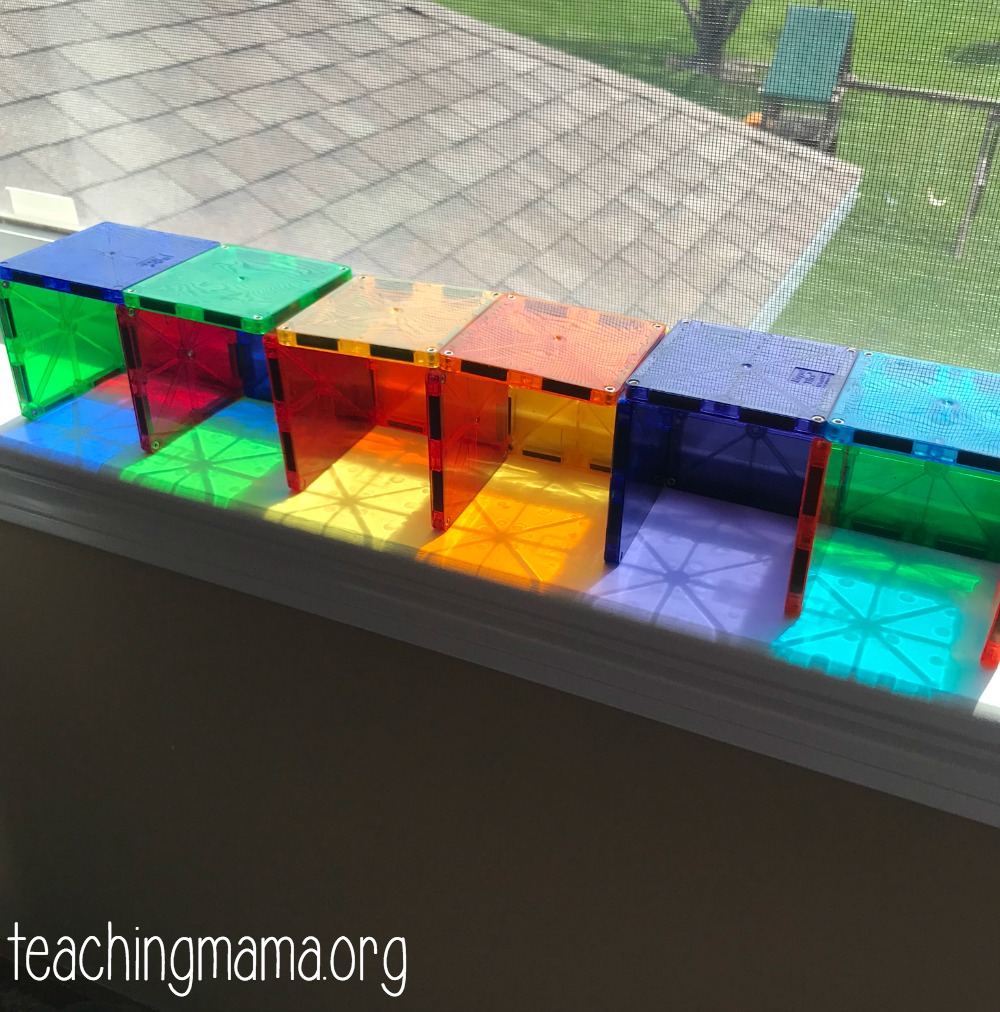 You can write on them using a dry erase marker. (They wipe off easily!) We've practiced spelling our names and even practicing sight words.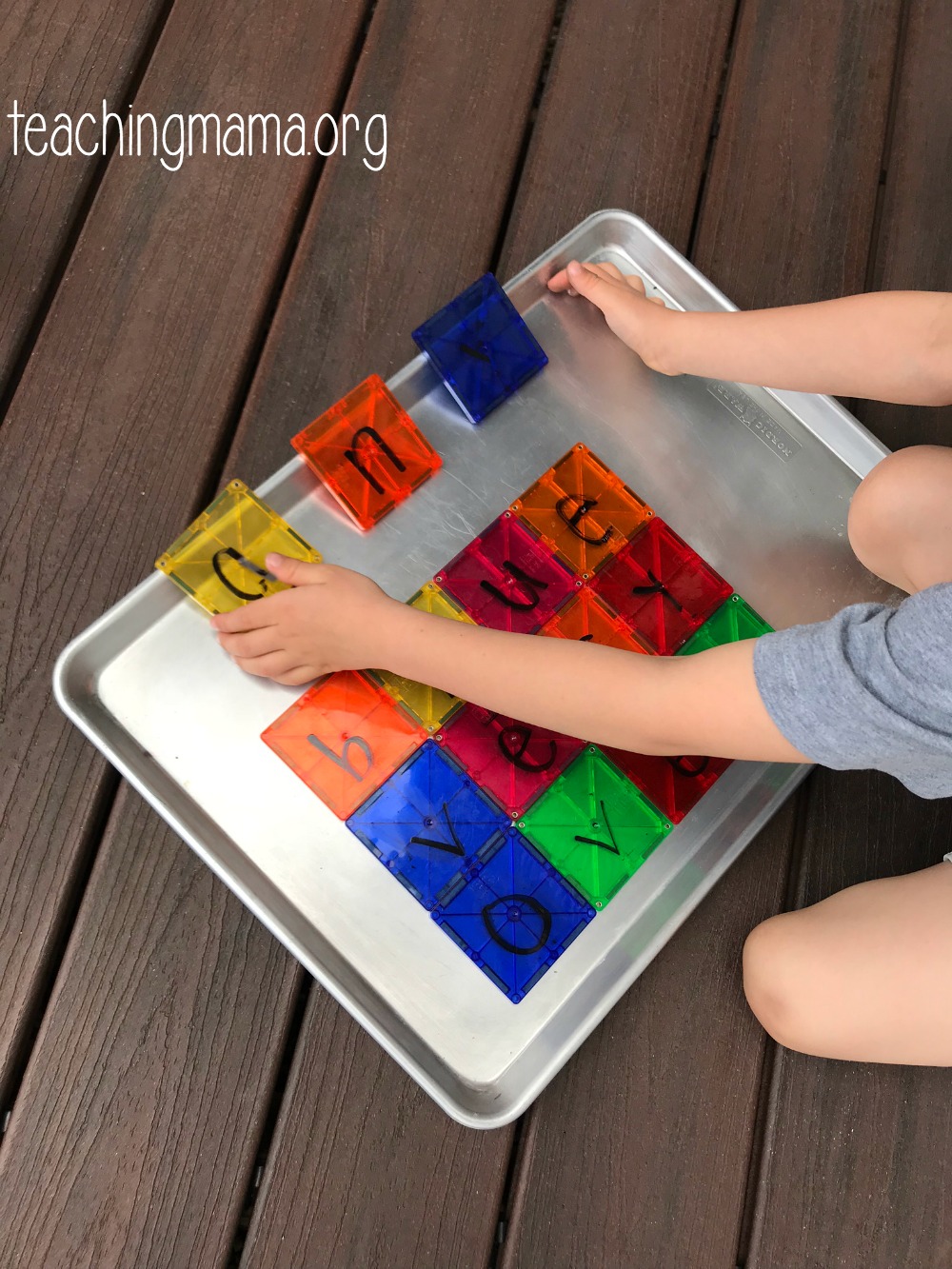 You could make some mix-and-match creatures! Just draw on the tiles and make some fun looking creatures!
You can use Magna-Tiles in the snow! This is a cool idea from Munchkins and Moms.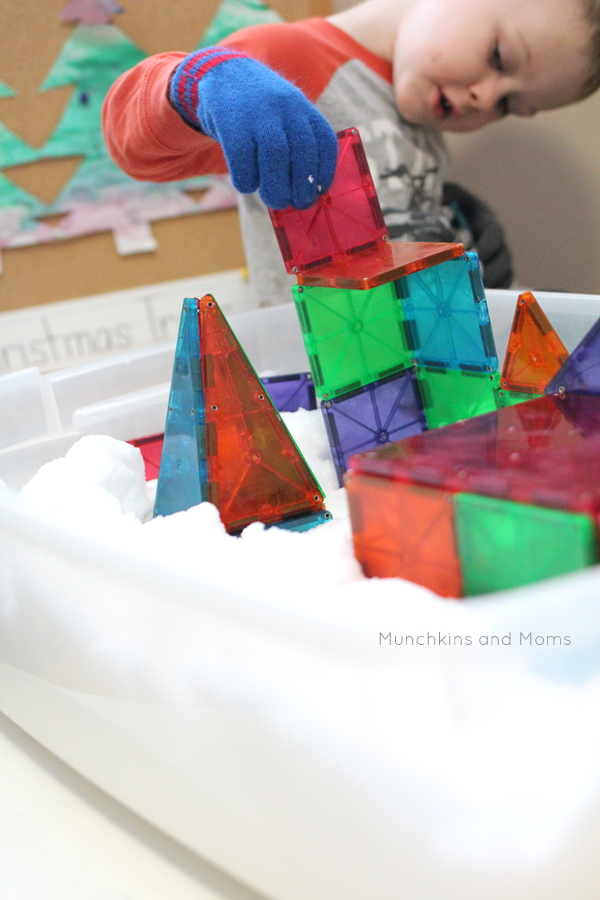 Or you could build with faux snow underneath.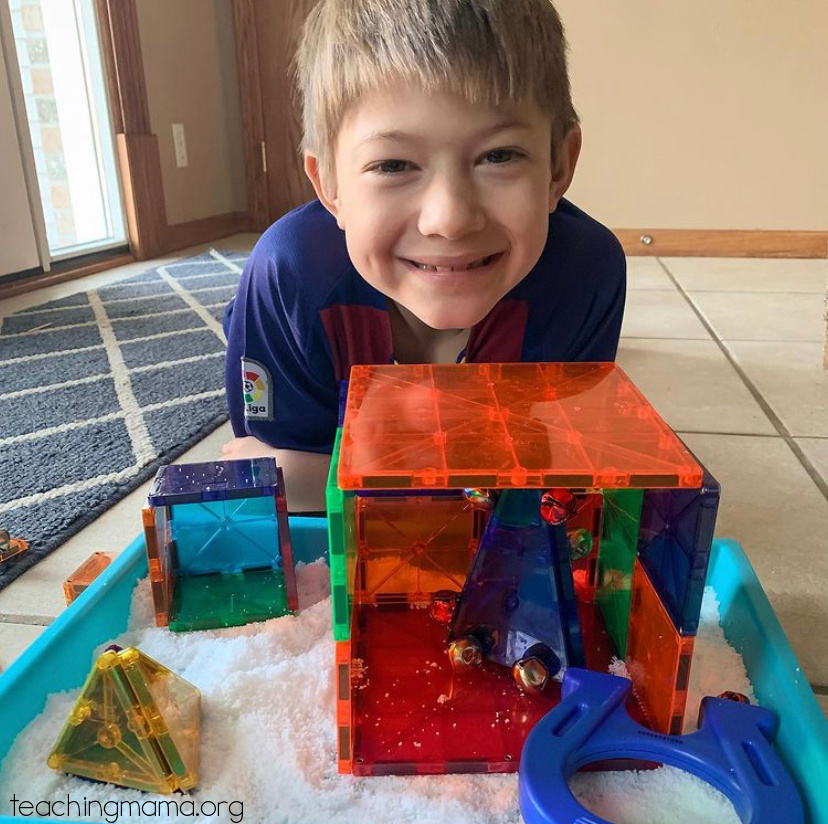 This idea to use the tiles on a Magna-doodle board is genius! It makes marks where the magnets are. What a great way to work on math skills or just create designs!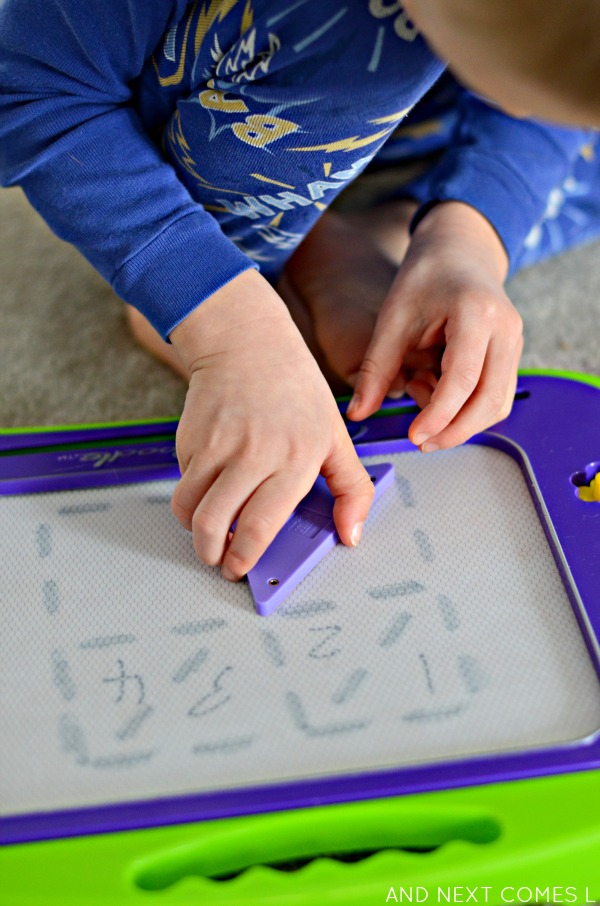 We've also used them on a big sheet pan and designing a maze for a ball to go through.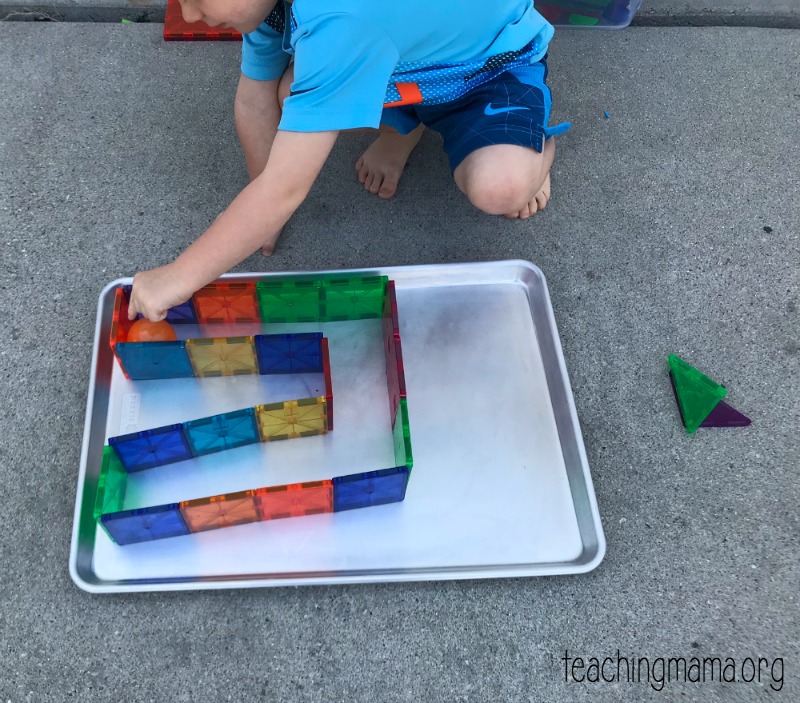 Love this idea for making shape puzzles on a light table. So awesome!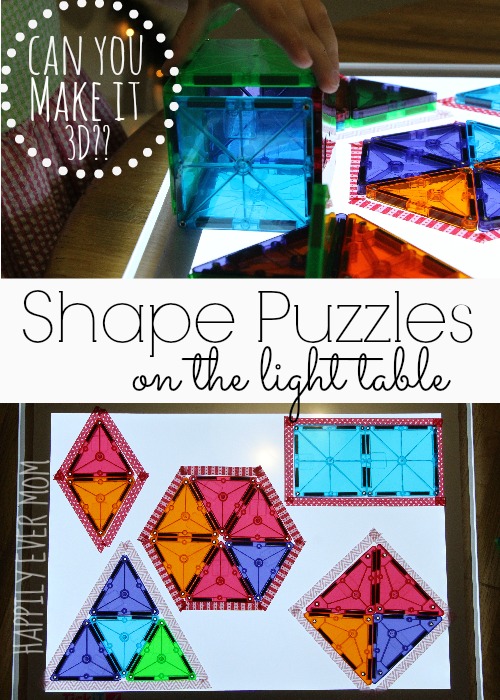 Adventure in a Box has free alphabet cards, which are great for forming them into letters!
You can even use the magnetic tiles in the sand or water…they won't get ruined! They are such good quality that sand or water won't seep into the tiles.
As you can see, there are plenty of ways to use magnetic blocks! We just love them and I feel they are worth the price.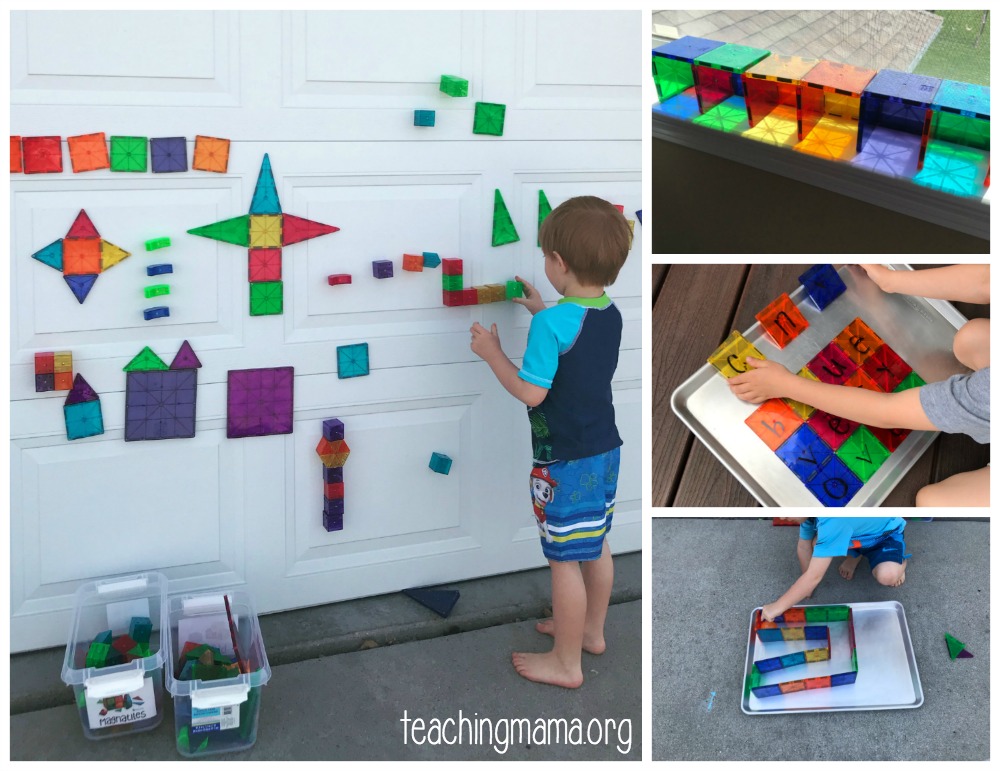 Magnetic Block Products:
Disclosure: These are affiliate links. See my privacy policy for details.
I hope these ideas sparked inspired you to try something new! What other ideas do you have for playing with magnetic blocks
For two days only, you can enter to win a set of Magna-Tiles! These would make a wonderful gift or a great addition to a classroom!