Disclosure: I am a blog ambassador for Lakeshore Learning and am compensated for my work. I received the product free of charge, but all thoughts and opinions are 100% mine.
It's no secret that I LOVE handprint projects! We love to keep handprint projects we make because they are such sweet keepsakes! Today I have the perfect handprint craft for December! This joy handprint project is super easy to make and is a beautiful craft for Christmas!
Handprint Project Materials
For this project, you just need a few materials.
paint
paper
paintbrushes
cups for paint
I recommend using Lakeshore's Washable Liquid Tempera Paint! It is the best paint for handprint projects! It is high-quality, washable, and comes off of hands and clothing easily!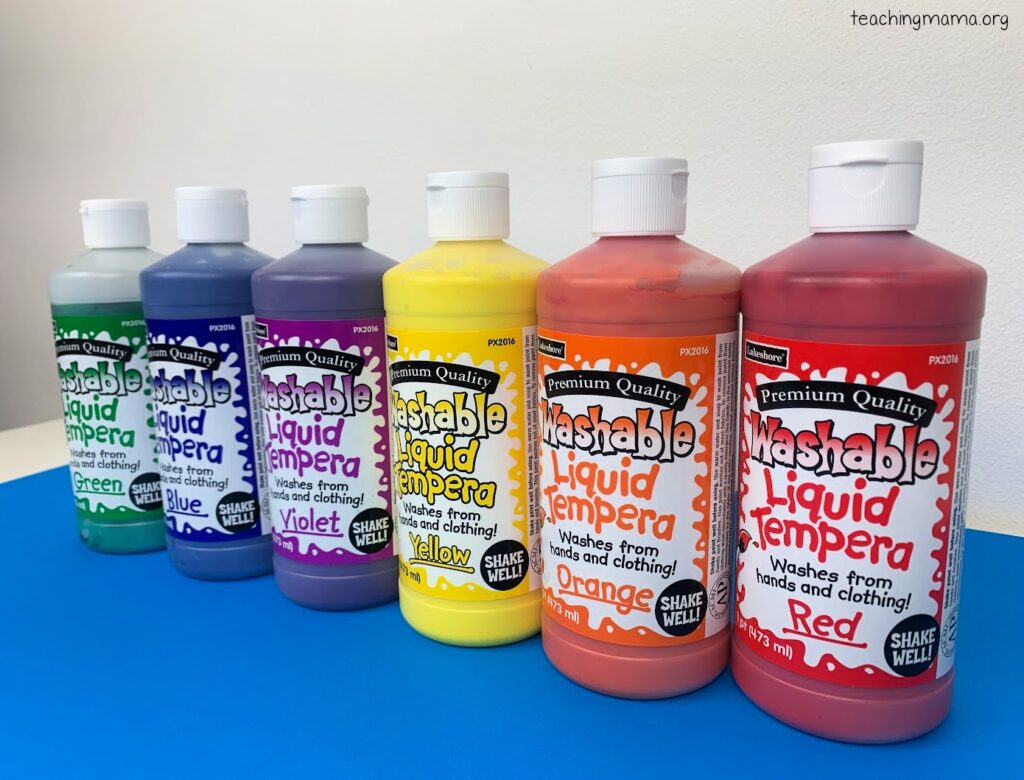 I also love the No-Spill Paint Cups. The set from Lakeshore comes with 10 no-spill cups with lids.
These are a must-have when doing crafts with kids!
Seriously, these are a lifesaver when it comes to painting. No more worries about spilling paint!
The Nylon-Bristle Paintbrushes are amazing! The bristles are so soft and they make the paint glide on paper. My kids really love these paintbrushes and have been using them a lot since we got them! They even coordinate with the No-Spill Paint Cups!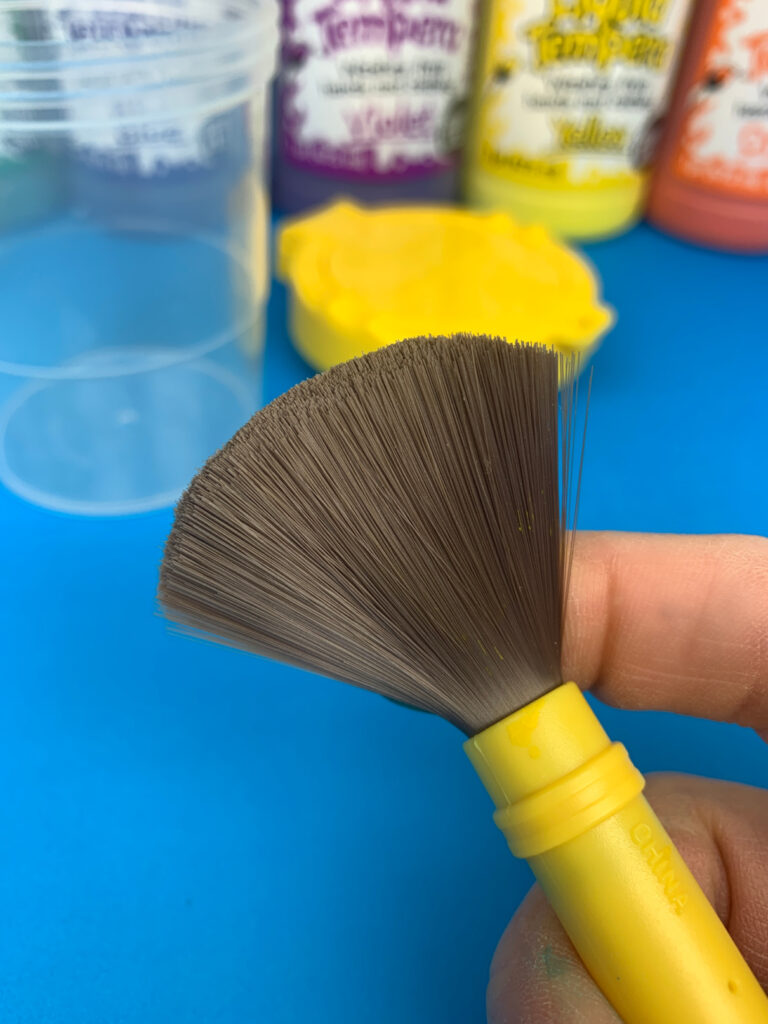 You will not be disappointed with Lakeshore Learning's products. They are simply the best!
If you'd like to try any of these products, make sure you use my coupon at checkout! The coupon code 2670 will give you 20% off any single non-sale item. This can be used for purchases in-store or online.
Coupon valid through 12/31/2022 for one-time use in stores or online. Visit  bit.ly/3bbUXIj  for details.
---
Joy Handprint Project Tutorial
If you'd like to make the joy handprint craft, just follow these simple steps!
1. Print the joy printable here. There are several designs to choose from!
If you don't have a printer you can use Lakeshore's white tagboard or card stock paper and write the letters 'J' and 'Y' on the paper. Make sure to leave space in the middle of the paper for the handprint.
2. Paint your child's hand with green paint.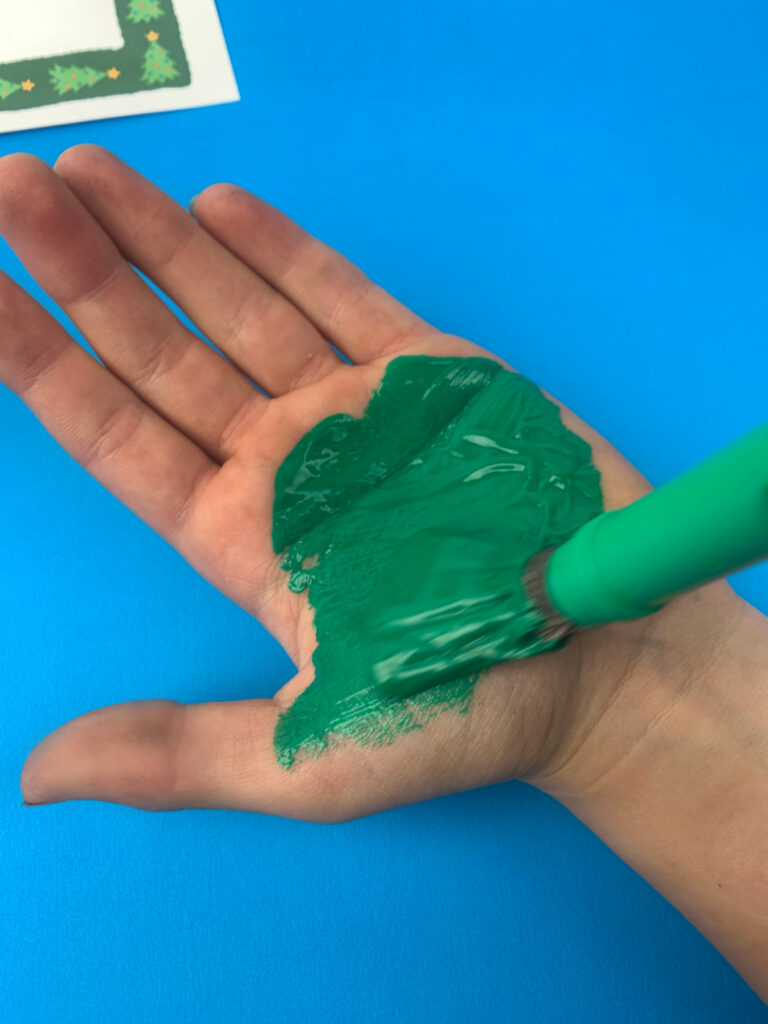 3. Stamp their hand in the middle of the paper.
After the green paint has dried, you can paint a star at the top of the handprint "tree."
Then paint on ornaments. I had my child dip their finger in the paint and stamp it around the handprint tree. Lastly paint a brown tree trunk.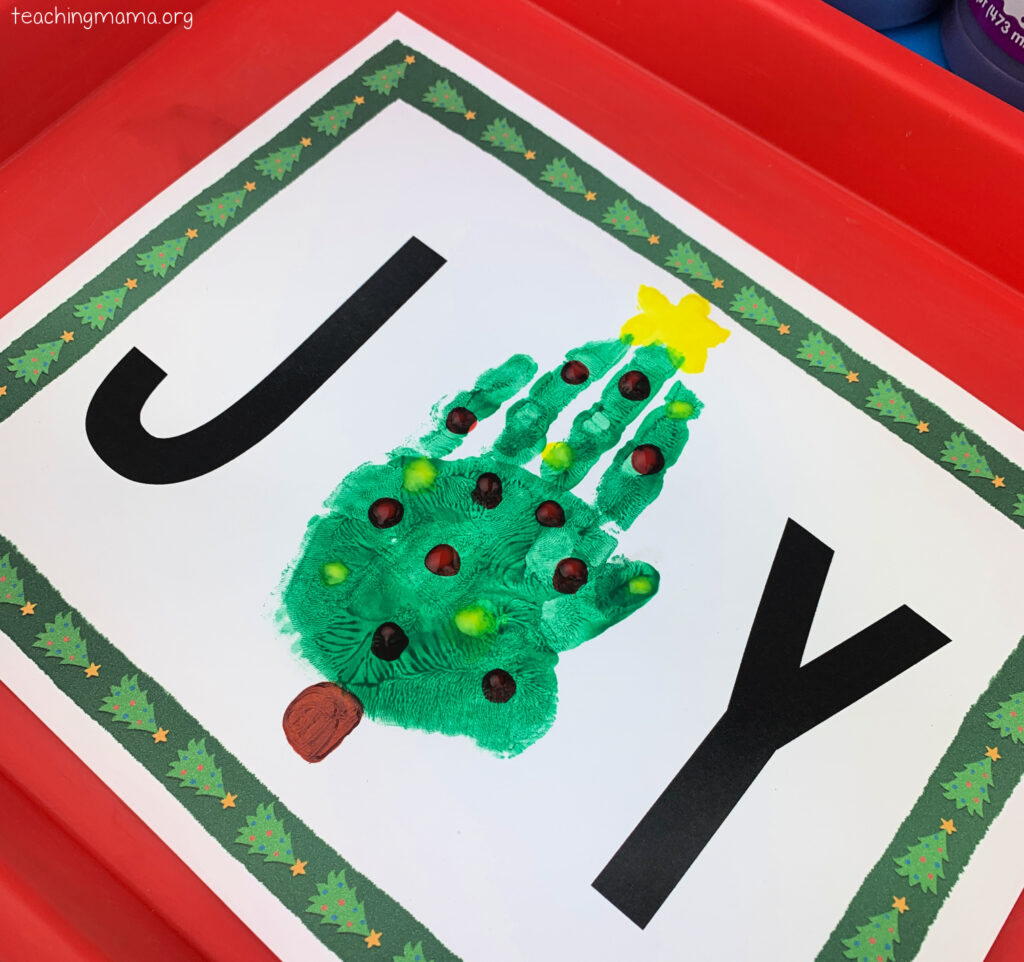 If you are making the project on tagboard, it will look something like this.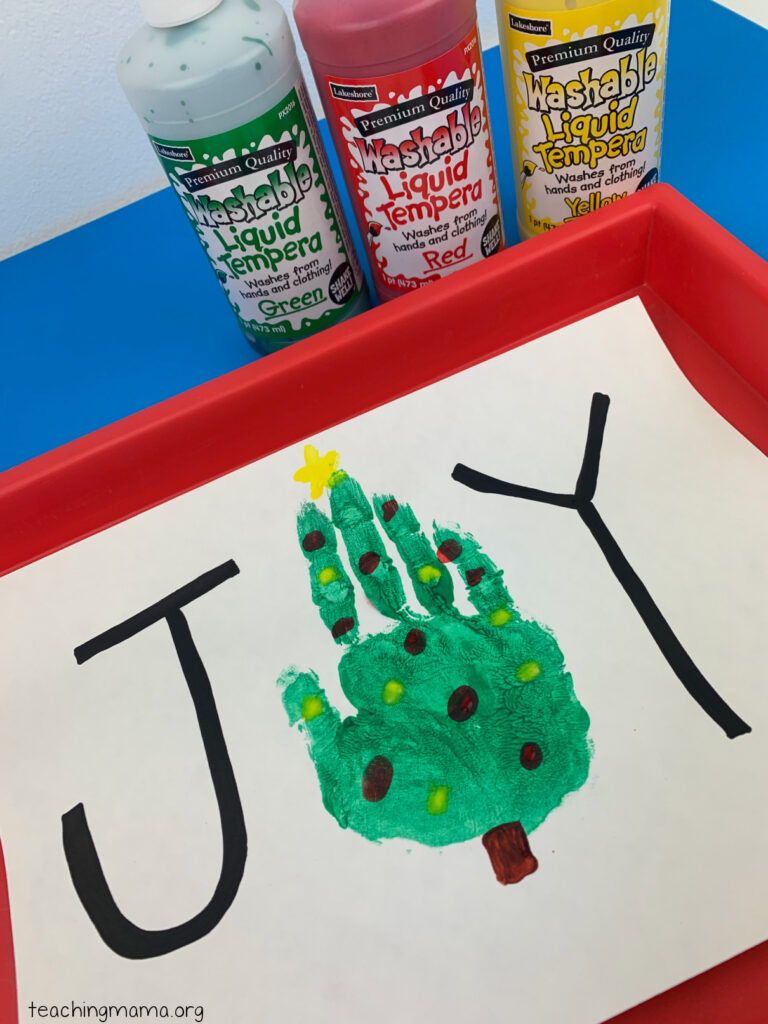 I hope you'll try this handprint project out!
For just a few days, enter to win a $100 gift card from Lakeshore Learning! Participants in the giveaway must live in the United States. Enter the giveaway below!