Disclosure: This post contains affiliate links to Amazon. See my disclosure for more details.
Are you looking for a simple Christmas-themed activity? These Christmas Do-A-Dot pages are not only fun, but have great learning benefits, too!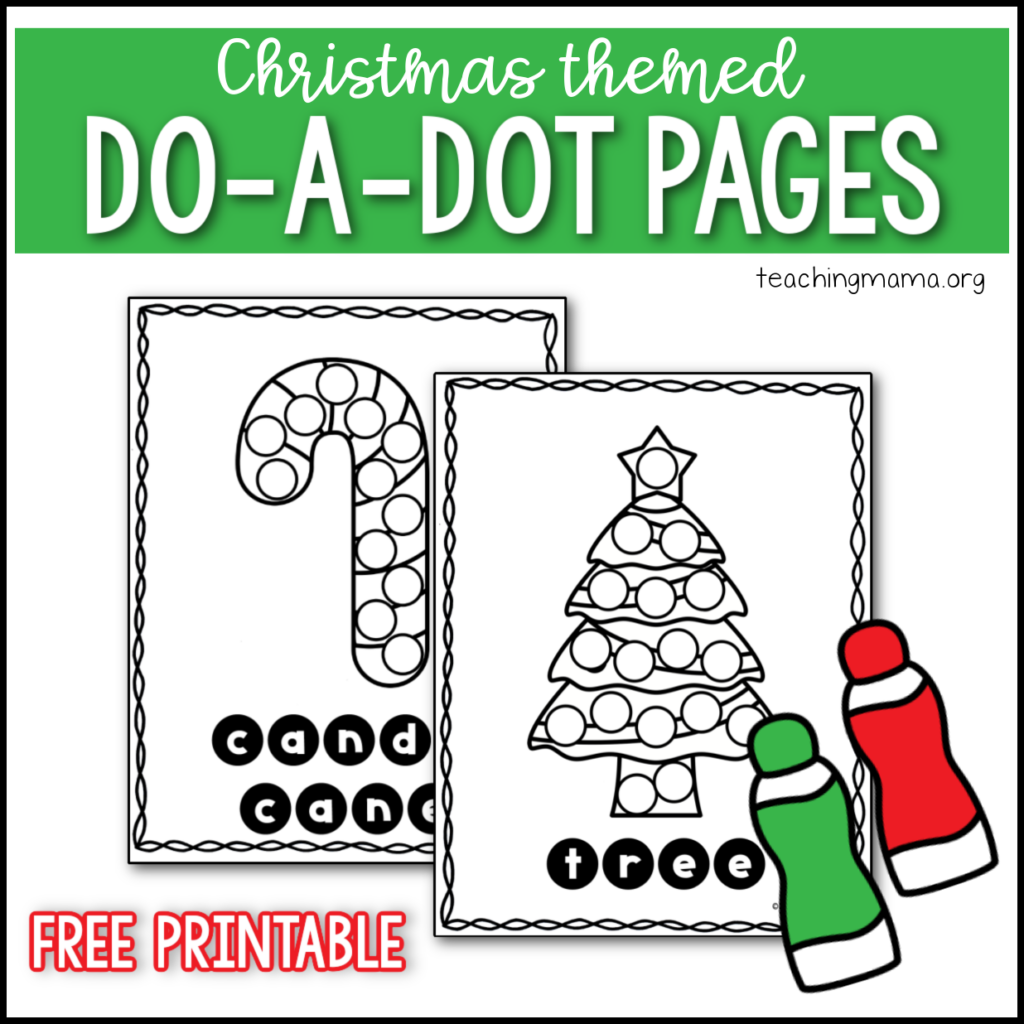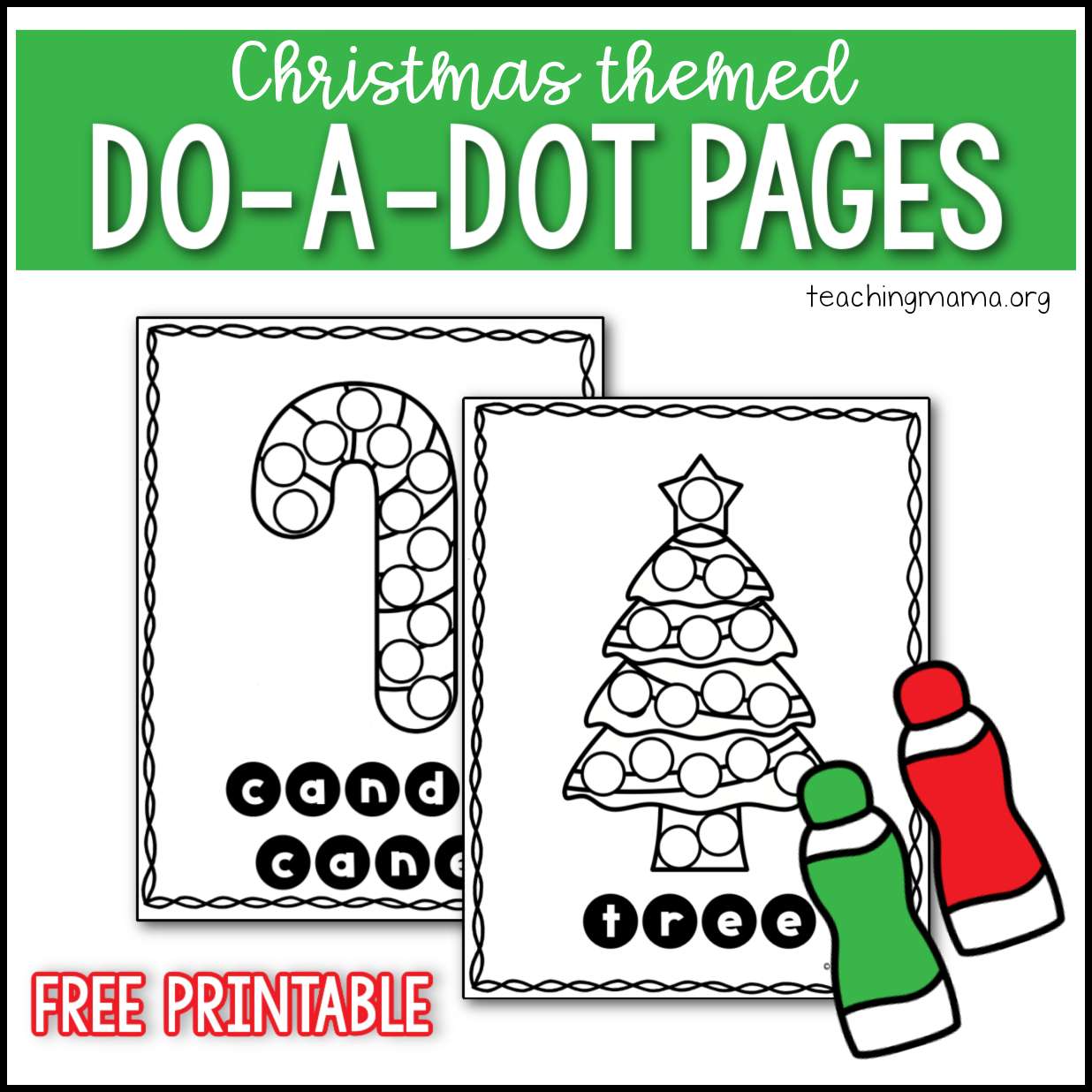 What Are Do-a-Dot Markers?
Do-a-Dot markers are great toddler and preschool friendly paint markers. They are a perfect size and easy to hold for little ones. On the end is a round sponge tip filled with paint. When you press down on the sponge, the paint comes out! You can choose to make circles by stamping or move the marker around to make lines. They are washable, too! The paint dries very quickly, which is a great when you are doing crafts with young children.
Benefits to Dot Marker Activities
When using Do-A-Dot markers on printables like the one I'm sharing today, they will need to stamp their marker on the circles. This is great for helping kids develop hand-eye coordination. Kids also strengthen fine motor skills since they are holding the dot marker and they have to press down to apply the marker to the page.
We love these do-a-dot markers, but you could also use dot stickers or regular markers to fill in the circles.


This set of printables has 20 Christmas pictures for children to fill in with dot markers. Here are the pictures included in this printable:
bell
candle
candy cane
chimney
elf
gift
holly
jingle bell
letter
Christmas light
 milk and cookies
ornament
Rudolf
Santa
sleigh
snow globe
star
stocking
tree
wreath
These can be used for any age! I know toddlers, preschoolers, and kindergarteners enjoy activities with dot markers.
We've had our markers for years and they are still in great shape! I highly recommend getting a set of Do-A-Dot markers!
If you'd like a chance to win a set of these markers, just enter below!
Lastly, if you'd like the free printable for these Do-A-Dot pages, just click on the button below.