Do you use big books in your classroom? These books are great because they are larger than your typical picture book which means your students can see the pages better. I love using these for read alouds and shared reading.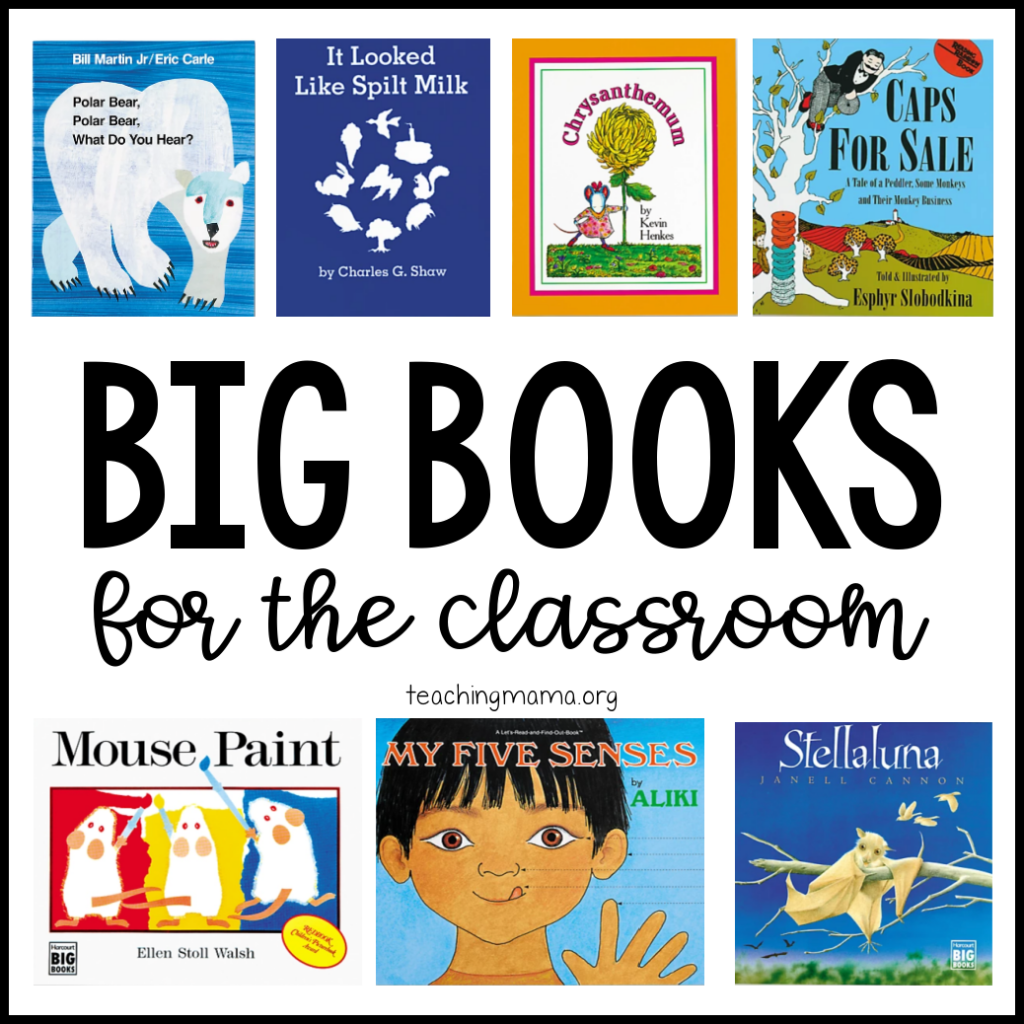 Today I'm sharing my favorite big books for the classrom. Comment below with your favorite one!
It Looked Like Spilt Milk by Charles G. Shaw has a mystery shape that shifts from page to page help capture children's attention. There is word repetition in this book, so children will likely want to read along with you!
My Five Senses by Aliki is great for introducing students to the five senses!
Stellaluna by Janell Cannon is a heartwarming story about a baby bat who goes on adventure to find her mother!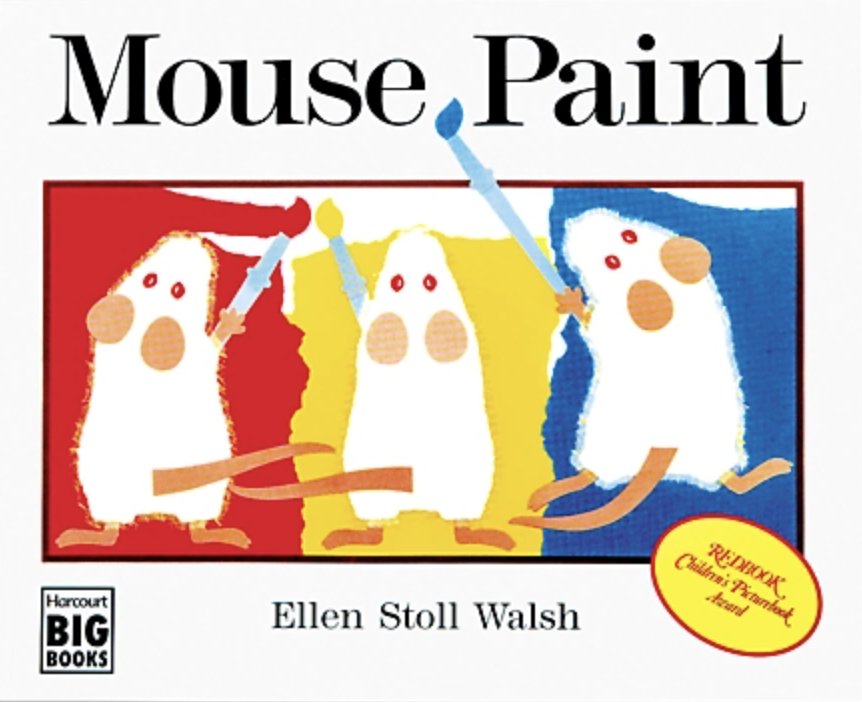 Mouse Paint by Ellen Stoll Walsh is great for introducing colors and color mixing to students.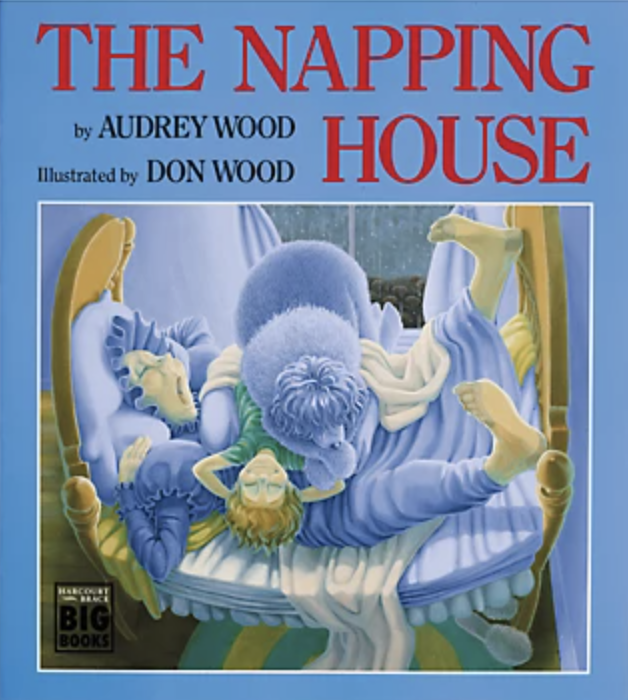 The Napping House by Audrey Wood is a hilarious tale about lots of people and animals that want to sleep in the same bed!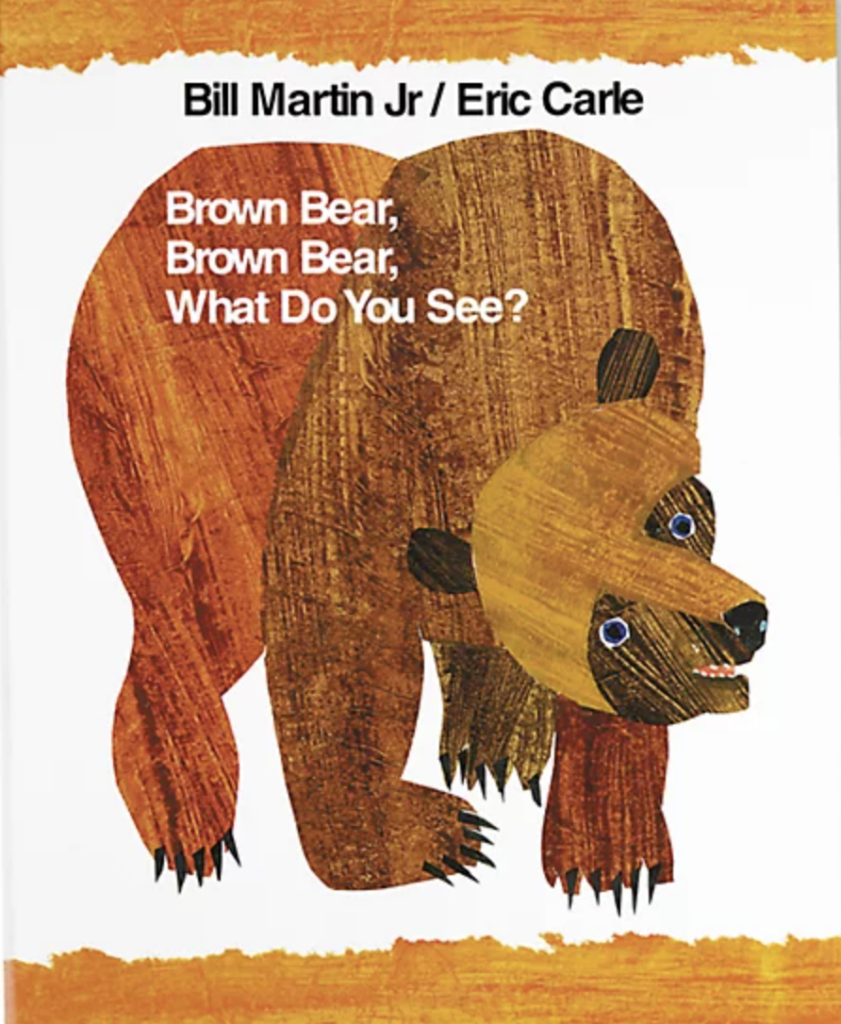 Brown Bear, Brown Bear, What Do You See? by Eric Carle is a classic book! Kids love the repeition and will want to read along with you!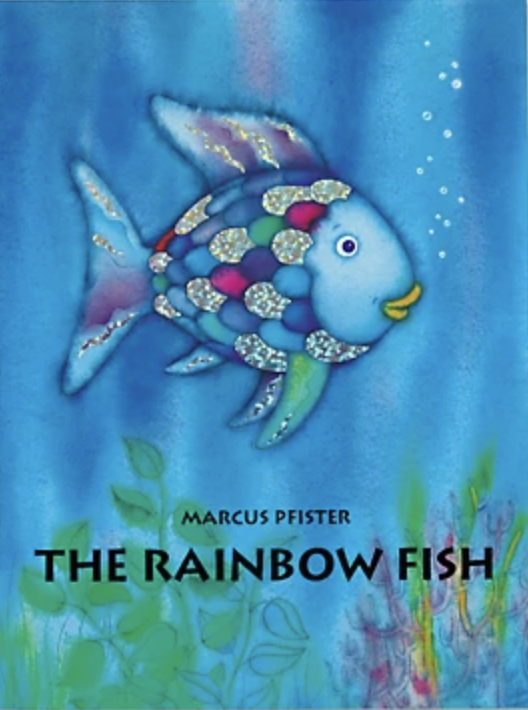 The Rainbow Fish by Marcus Pfister is a great story with an important lesson about sharing!
Caps for Sale by Esphyr Slobodkina will captivate your students and make them laugh!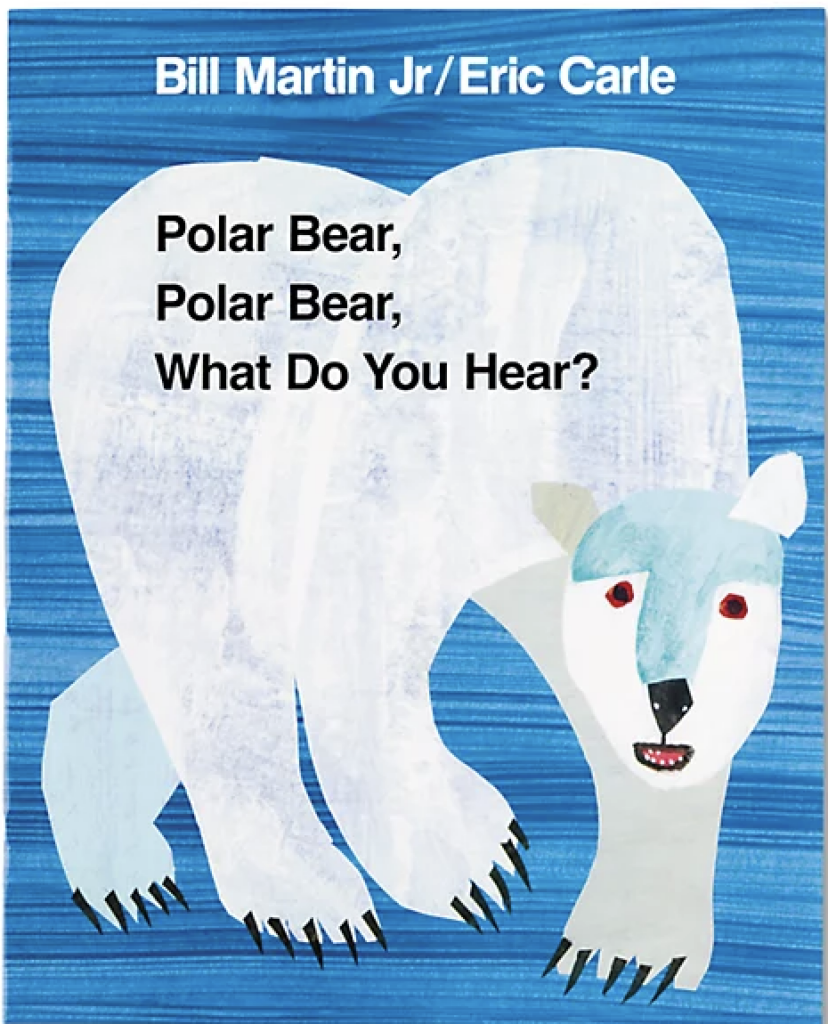 Polar Bear, Polar Bear, What Do You Hear? by Bill Martin Jr. and Eric Carle is another great rhyming and repetion book.
Chrysanthemum by Kevin Henkes is a sweet story about a mouse who learns an important lesson when she goes off to school!
Check out more of wonderful big books over at Lakeshore Learning. They have a great selection!
To enter to win a big book, just enter the Rafflecopter below!