Disclosure: This post contains affiliate links to Amazon. Read this for more information.
If you are a teacher, you have an important role in the fight against racism. Take a look at your curriculum, toys, and books in your classroom. Are they inclusive? What are they teaching? Or what are they omitting? Sometimes it's not what's inside of a book, but what's missing altogether.
Today I'm sharing with you my suggestions for multicultural books for early childhood classrooms. With the recent events, I think it's important for teachers and parents to take a look at what they are teaching and make changes. You have a voice and an important role in the fight against racism.
One powerful way to do this is through books. Children's books are an effective tool for starting conversations and opening minds to diversity in the world. So many books aren't inclusive. A few years ago, I learned about how Dr. Seuss was openly racist. Did you know none of his books include girls of color? Or that he was a racist political cartoonist before becoming an author and illustrator?
Some researchers surveyed 50 Dr. Seuss books and concluded that only 2% of his books had characters of color (45 characters out of 2,240 (identified) human characters.) Check out this post to read more on this topic.
However, this blog post is not to talk about Dr. Seuss books. It's to give you a list of really good books to use in the classroom that are inclusive.
Multicultural Books for Early Childhood
Jabari Jumps by Gaia Cornwall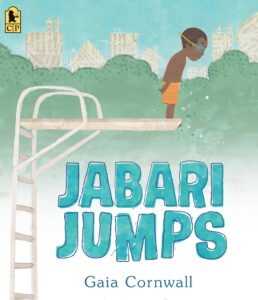 My youngest loves this book, so we've read this one a lot. Anyone who has ever jumped off a diving board can relate to Jabari!
Same, Same But Different by Jenny Sue Kostecki-Shaw
I love this book! It is talking about how we can have so many similarities with people in different countries. The story is between a boy in America and a boy in India who are pen pals.
The Colors of Us by Karen Katz
This book talks celebrates beautiful skin colors from people all over the world. This is a beautiful book!
Green is a Chile Pepper – A Book of Colors by Rosanne Greenfield Thong
This is a great way to introduce children to the Hispanic culture and learn colors in Spanish and English.
Round is a Tortilla – A Book of Shapes by Rosanne Greenfield Thong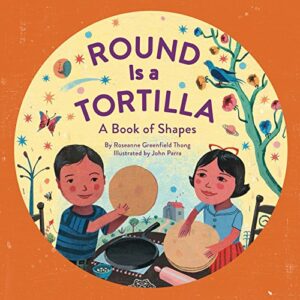 Just like the book above, this book shows the Hispanic culture and talks about shapes in real life.
One is a Piñata – A Book of Numbers by Rosanne Greenfield Thong
Another Hispanic book, but this one is about numbers!
BigMama's by Donald Crews
This is a sweet story about children going to visit their grandparents on a farm. It's a story many kids can relate to! The pictures are great, too!
All Kinds of Children by Norma Simon
This is another book that talks about how all children have similarities. They all have belly buttons, the need for food, live in homes, and have people who love them.
Do Like Kyla by Angela Johnson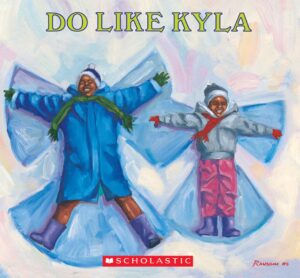 This book is about a sweet friendship between sisters. The younger sister looks up to her big sister, Kyla! It's another story many kids can relate to.
Skin Like Mine by Latashia M. Perry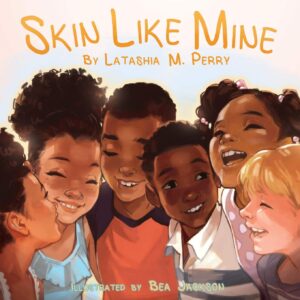 Every child is beautiful and we should celebrate our skin color! This book talks about loving our skin and who we are. The world would be a boring place with just one color of skin. We know that what's inside is what matters the most!
I Am Human by Susan Verde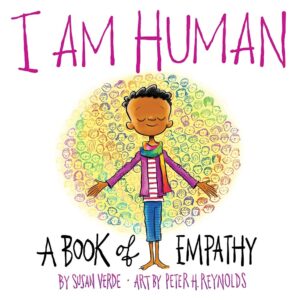 This book talks about the beautiful things about humans, and also reminds us that we are human and make mistakes. We make choices and can move forward with better choices. The overall theme of this book is to be kind, loving, fair, and show empathy.
Cool Cuts by Mechel Renee Roe
Not only does this book show different hair cuts, but it also has a positive message with how we are all born to be awesome.
Juna's Jar by Jane Bahk
This is a sweet story of friendship and imagination! Young children will enjoy this story and it also teaches a great lesson.
Baby Goes to Market by Atinuke
This is an award-winning book with beautiful illustrations. This story is about a baby who goes with her mother to the market. Baby keeps putting samples and food in the basket. It isn't until the end that the mother realizes this! It's a cute story that young children will enjoy.
Saffron Ice Cream by Rashin Kheiriyeh
This story is about an Iranian child living in Brooklyn. She is going to visit the beach for the first time in America. She compares her experiences in Iran with America. She hopes to find saffron-flavored ice cream, but she doesn't find it and is overwhelmed with how much she misses her home country. But she decides to try a new flavor and she ends up liking it!
Rainbow Stew by Cathryn Falwell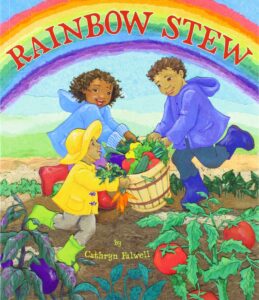 The children are spending the day with grandpa and since it's raining, they are looking for something fun to do. So grandpa shows them how to make rainbow stew. This book is nice for teaching colors and the names of vegetables.
All Are Welcome by Alexandra Penfold
A beautiful book with the message that ALL are welcome in the classroom. No matter your background, your culture, and many differences, all are welcome and make up a beautifully diverse community.
Happy in Our Skin by Fran Manushkin
This short book celebrates the color our skin and how we so many similarities, although we are each unique and different.
We're Different We're the Same by Bobbi Kates
The main theme of this book is that we are different looking on the outside, but we still have so many similarities!
The Skin You Live In by Michael Tyler
Another book that celebrates skin colors and how we are beautiful and unique! This book is great for sparking conversation.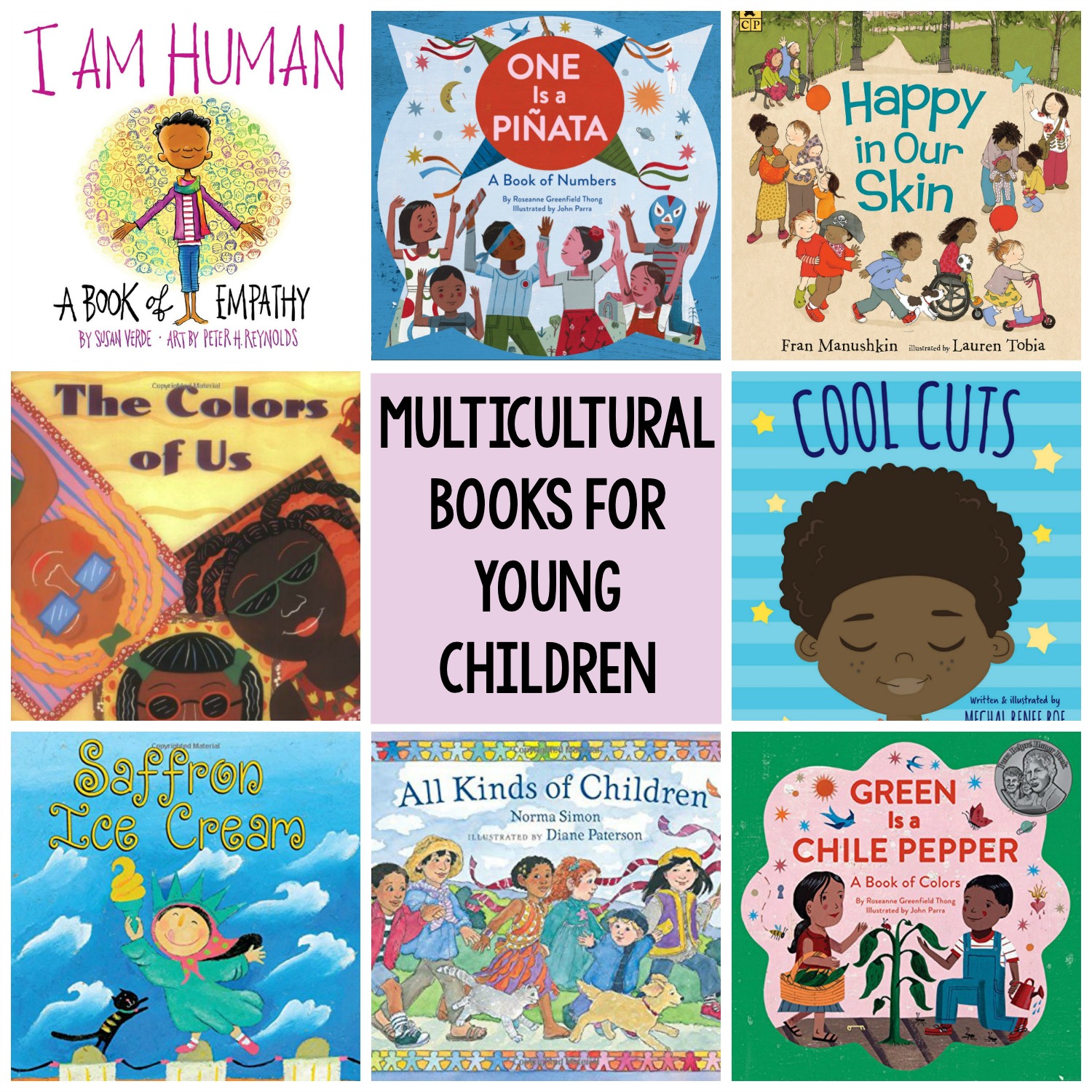 I know that I have a responsibility to acknowledge racism, educate myself, and continue to unlearn the harm that my unconscious white privilege taught me. I also have the responsibility to teach my children what is right. We can make big strides in anti-racism starting at home and in the classroom.
If you have more book suggestions, please leave them in the comments!