February is Black History Month, which is a dedicated time to remember important figures and historical moments.
While I think it's important to learn about the important accomplishments Black Americans have made to U.S. history throughout the whole year, February is set aside to honor their achievements and raise awareness of Black history.
Since my kids and I are visual learners,  I decided to create printable puzzles to help us learn about them.
There are 24 people highlighted in this printable. There are SO many more people I wish I could've added to the puzzles. I bought some wonderful clip art for this printable, but it only had these 24 historical figures. If the artist makes more, I'll make sure to add more puzzles. (If only I could create my own clip art! 😁)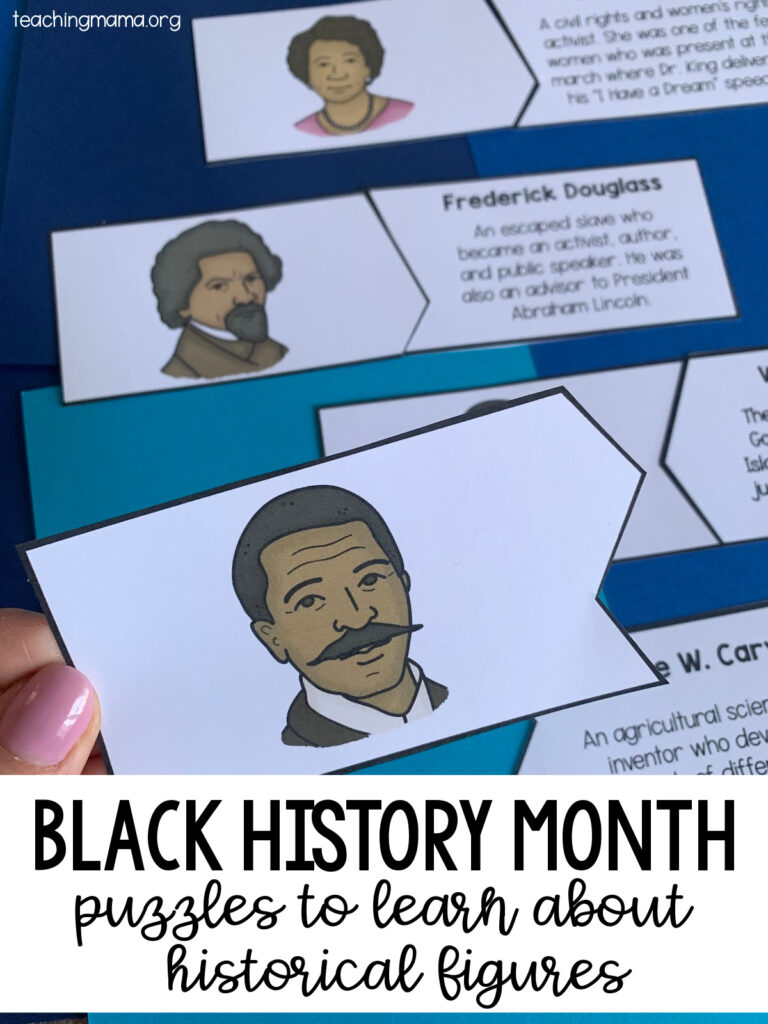 Here are the people included in these puzzles. You can click on their names to take you to a webpage to learn more about each person.
The left side of the puzzle shows a picture and the right side has their name and 1-2 sentences about them. These are just the highlights, and of course, there was much more to their lives!
Here's how to use these puzzles:
Print the pages on card stock paper.
Cut each puzzle apart.
Shuffle the pieces.
Invite students to match up the puzzle pieces.
24 puzzles may be overwhelming for some students. I recommend starting with learning about 4 people at a time. Then you can complete the puzzles and add more people each time you learn.
My kids and I learned a lot from these puzzles and I hope you and your students do, too!
Grab the free printable by clicking the button below!