Black History Month Posters – Free Printable
As we celebrate Black History Month, I wanted to share with you some free printable posters I created for our school room.
Since I homeschool two of my kids, I make sure to add in different activities and read a variety of books to help them learn about racism and slavery and to also highlight Black leaders and accomplishments.
I created some printable posters to display in our room. There are 24 posters and each one shows a clip art picture and a 1-2 sentence summary about them. These are just the highlights, and of course, there was much more to their lives!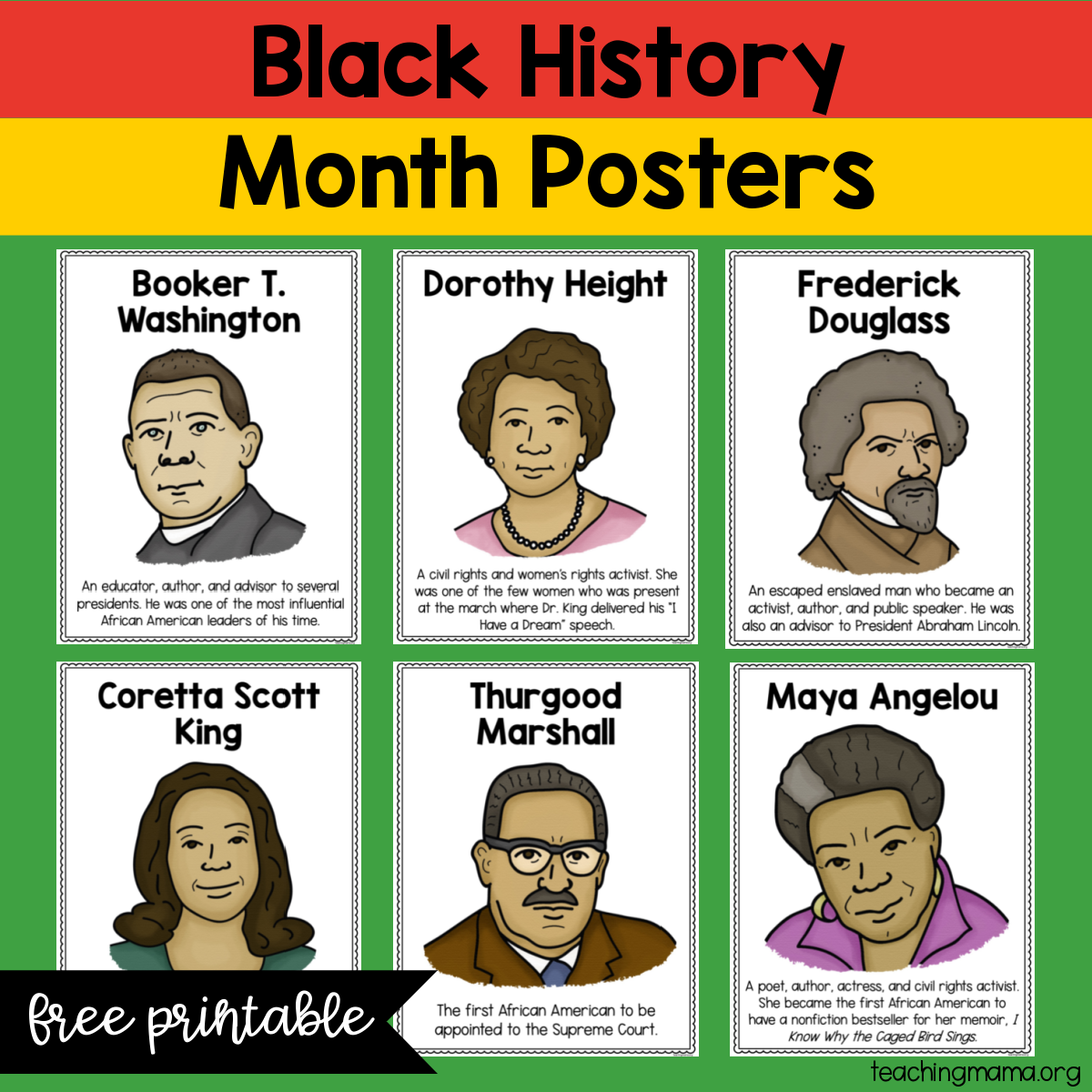 There are 24 people highlighted in this printable. There are SO many more people I wish I could've added to the puzzles. I bought some wonderful clip art for this printable, but it only had these 24 historical figures. If the artist makes more, I'll make sure to add more posters.
Here are the historical figures included in this printable: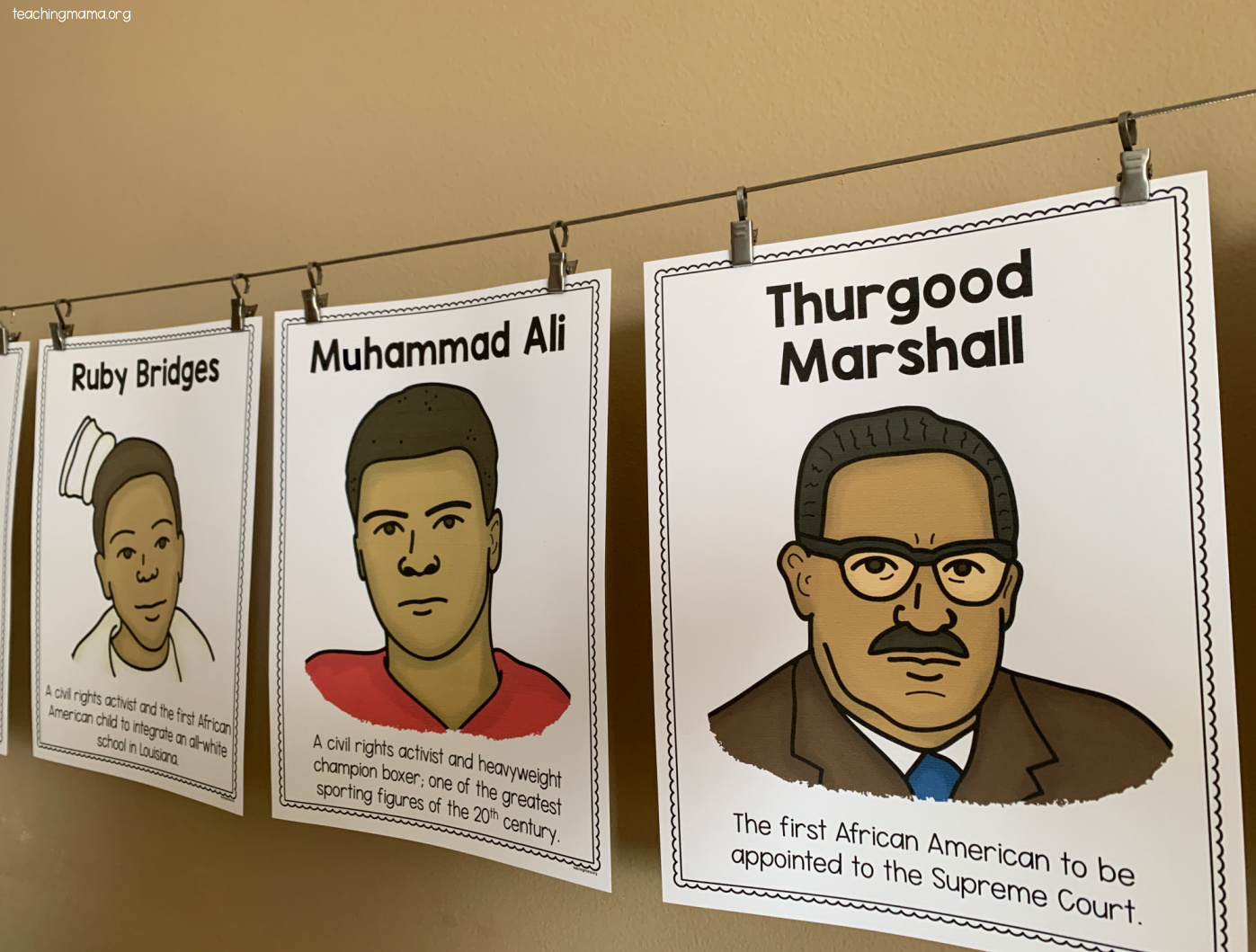 I also created some printable puzzles with the same clip art, which you can check out here!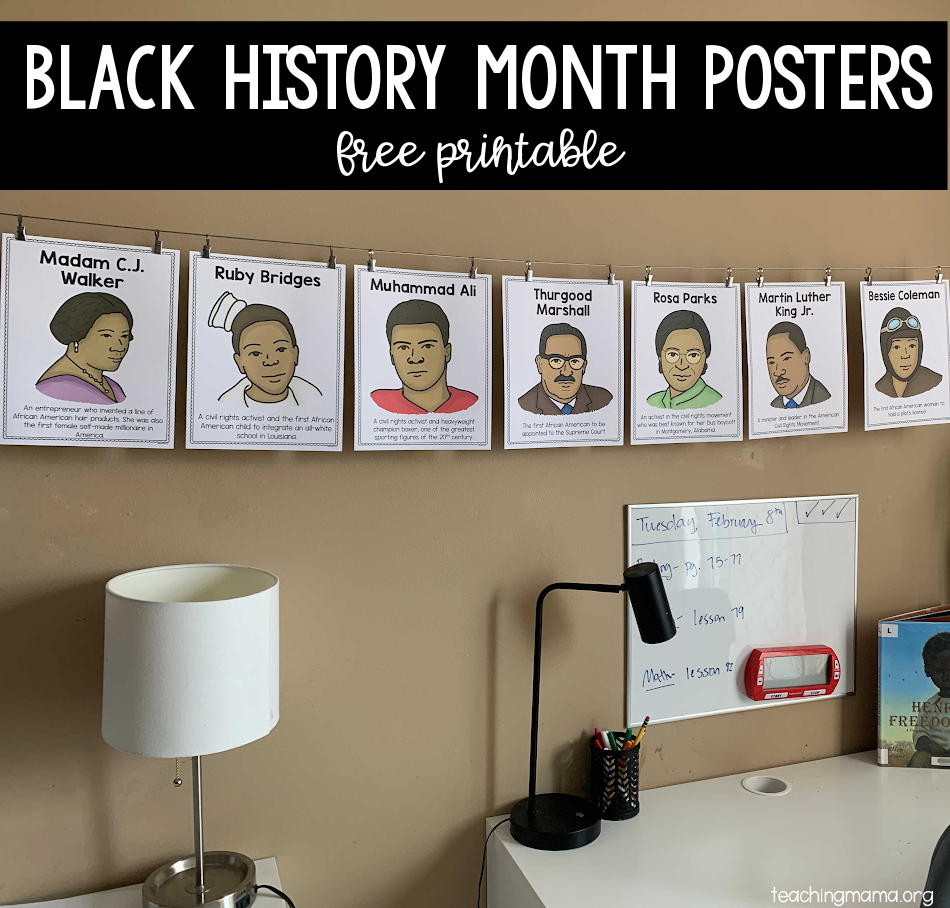 If you'd like to download this free printable, just click on the button below!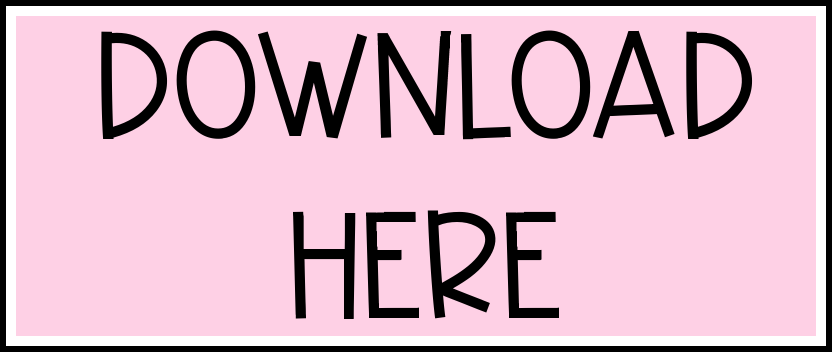 I hope you find these helpful and can use them in your classroom or home!