Disclosure: This post contains affiliate links to Amazon.
One way children can learn during Black History Month is through picture books. Picture books are a wonderful tool for teaching!
I'm excited to share 20 amazing read-aloud books for students. I am reading them to my kids right now and they are so great! We are striving to read one book per day in the month of February. There are so many wonderful books for Black History Month, but here are our favorites. I'd love to hear what your favorite book is or any other suggestions you have in the comments!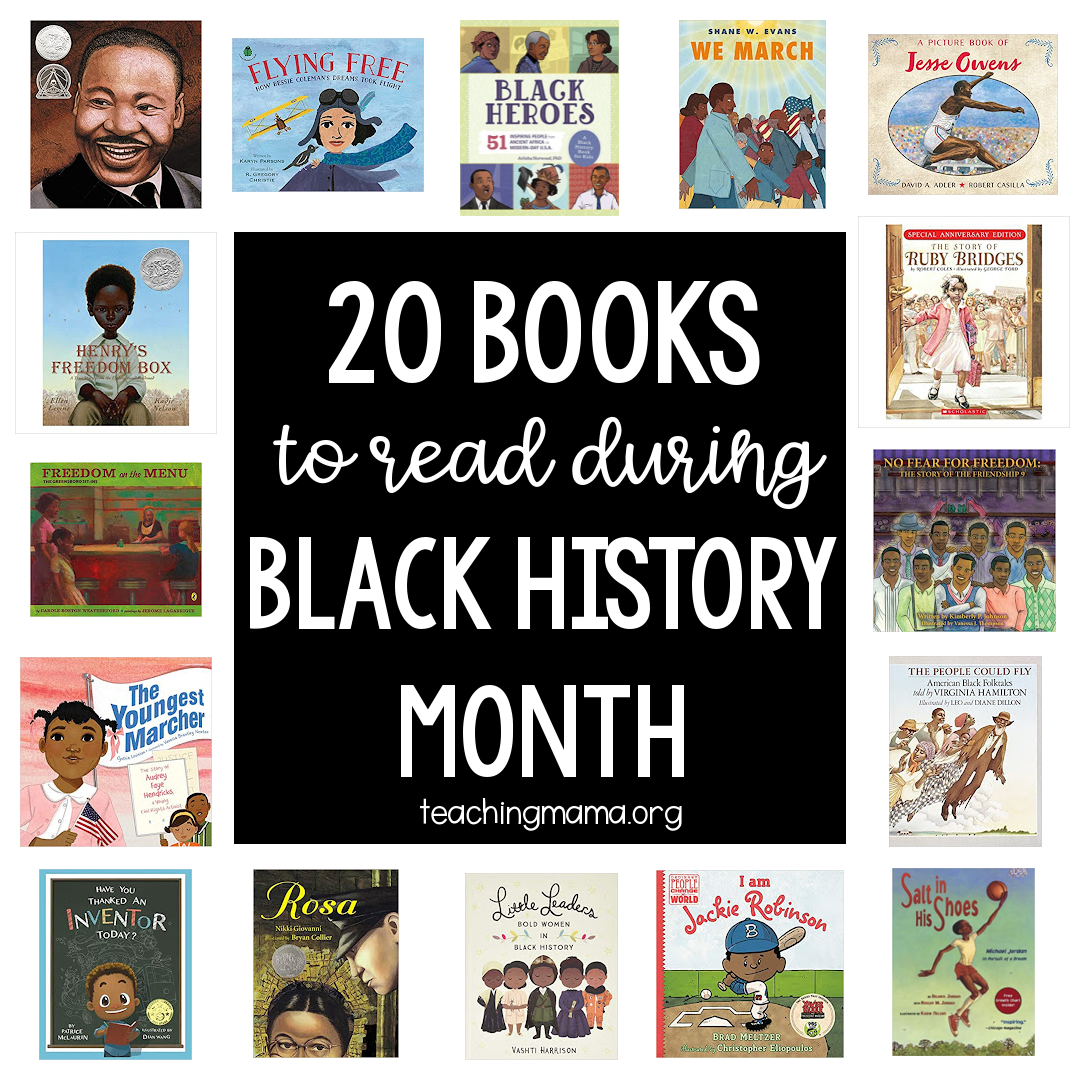 The Story of Ruby Bridges
– This book is about the brave Ruby Bridges, who was one of the first African Americans to attend an all-white school. I am continually inspired by her story.
Rosa
– This book captures Rosa Park's brave story so well and the illustrations are beautiful.
Henry's Freedom Box
– Wow…this book is incredible! This is a true story about a man who escaped slavery through a box and mails himself to freedom!
Martin's Big Words
– This book is about the inspirational life of Dr. Martin Luther King Jr. and shares many of his famous quotes.
I am Jackie Robinson
–  I love this book because it's a comic-style book and draws the kids in! Jackie Robinson was so inspirational and this book teaches some great lessons.
The People Could Fly
– This is a beautiful, moving story about slavery and the dream of freedom. These are stories passed down from hundreds of years ago and show the hard truth about slavery. I recommend reading this with older children.
The Undefeated
– Love this book…it highlights amazing African American historical figures in a beautiful way.
Freedom on the Menu
– This book sheds light on the sad reality of how segregation affected every aspect of life and how you should always stand up for what you believe in. It does have a good ending!
No Fear For Freedom: The Story Of The Friendship 9 – This is a true story is about friends who decided to create change with their peaceful protests. This book is longer than most, but definitely a good read.
Flying Free: How Bessie Coleman's Dreams Took Flight
– I loved how this author captured Bessie Coleman's life in this picture book. She is an inspiration to many!
Have You Thanked an Inventor Today?
  This one is great! It tells a great story about a child's day and it highlights how he uses so many inventions from African Americans throughout his day.
The Youngest Marcher
– This book captures the story of brave Audrey Faye Hendricks, who was a child that marched in a civil rights protest and was also arrested and taken to jail.
A Picture Book of Jesse Owens
– I love how this book beautifully shares the story of the amazing Jesse Owens! We learned about him in our curriculum this year and found his story very inspiring!
Little Leaders – Bold Women in Black History
– This book shares about 40 black women who changed the world!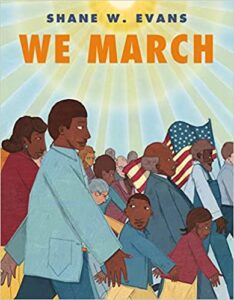 We March
– This book is short and has few words, but it is powerful and shows even the youngest readers this significant event in the civil rights movement.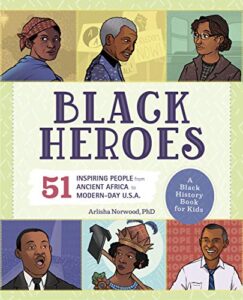 Black Heroes: 51 Inspiring People from Ancient Africa to Modern-Day U.S.A.
– I love this book because it gives a summary of 51 influential black heroes and highlights their accomplishments, shares the obstacles they faced, and shows how they paved the way for the future.
Salt in His Shoes: Michael Jordan in Pursuit of a Dream
– My boys love basketball and Michael Jordan, so they loved learning about his life before being in the spotlight!
Whoosh!
– This is such a cool story about the person who invented the first Super Soaker squirt gun!
Duke Ellington
– This is a neat story about Duke Ellington, the greatest jazz composer, and bandleader of his time.
A Picture Book of George Washington Carver
– This book is a great biography of his life. I can't believe all the ideas he had for using peanuts!
What other books would you add to this list?