Here's a quick, fun craft to try for the 4th of July! These salt and glue fireworks are easy and so fun for kids.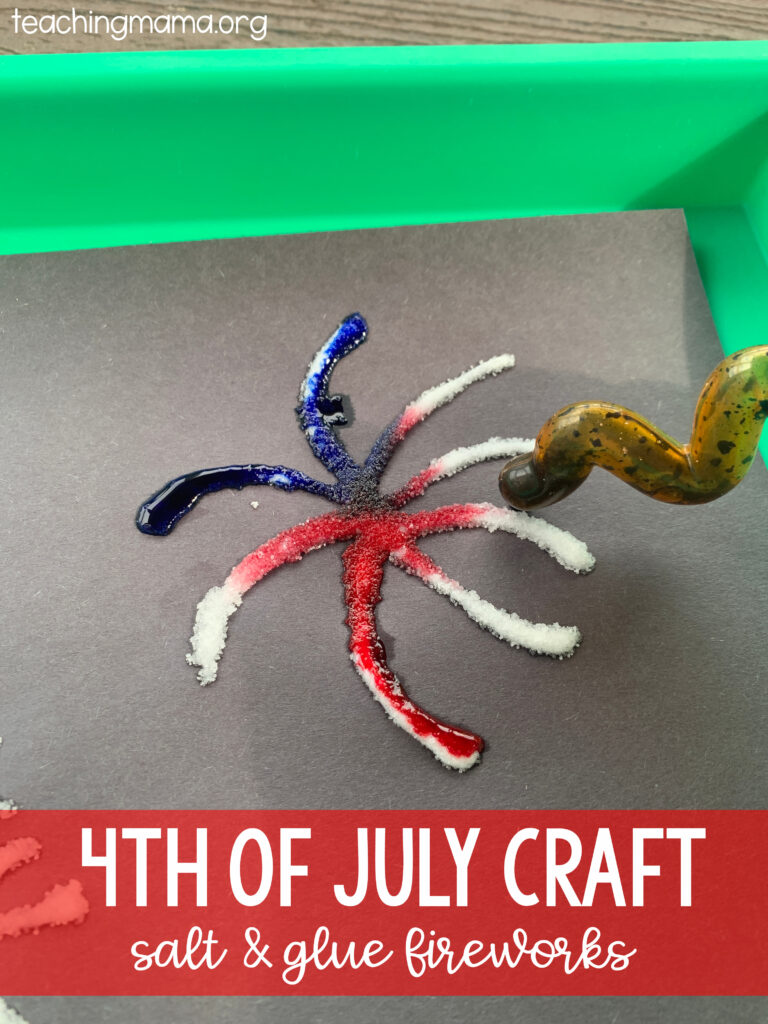 You can make salt fireworks with just black paper, water, food coloring, dropper, glue, and salt. To begin, draw some fireworks with glue on black paper.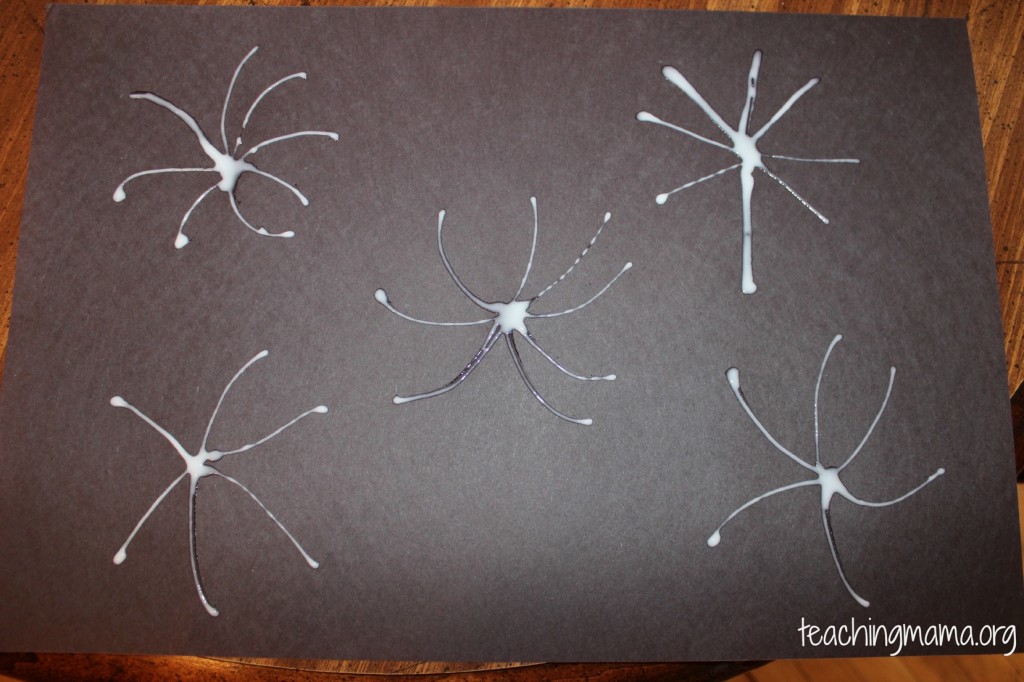 Before the glue dries, pour salt on top. You could even have your little one do this. Then brush off the remaining salt.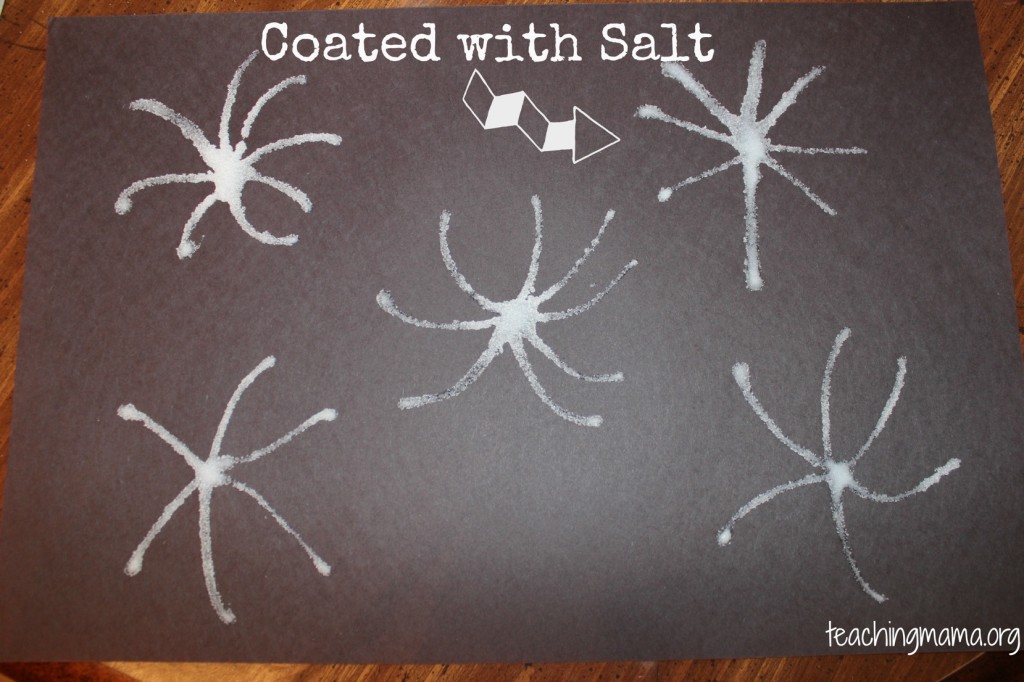 Next, fill some jars with water and add food coloring. Have your child fill a dropper with colored water and slowly drop water on the salt. Watch as the colored water spreads around the firework. It's really fun to watch! Also, it is a great activity to build fine motor skills.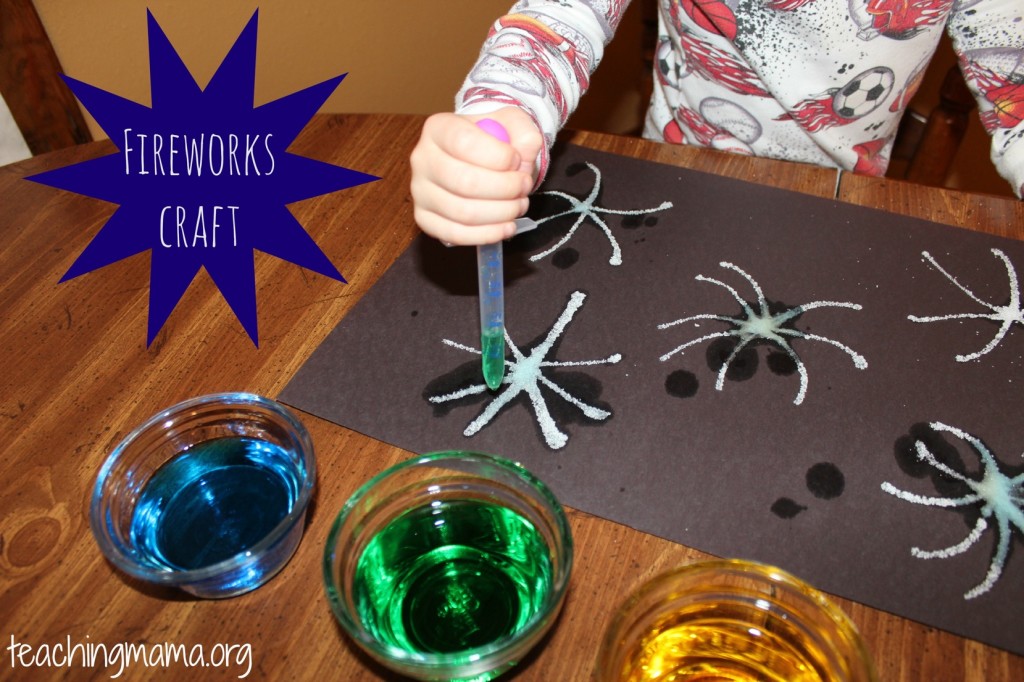 You can also use liquid watercolors. They work great and are more vibrant!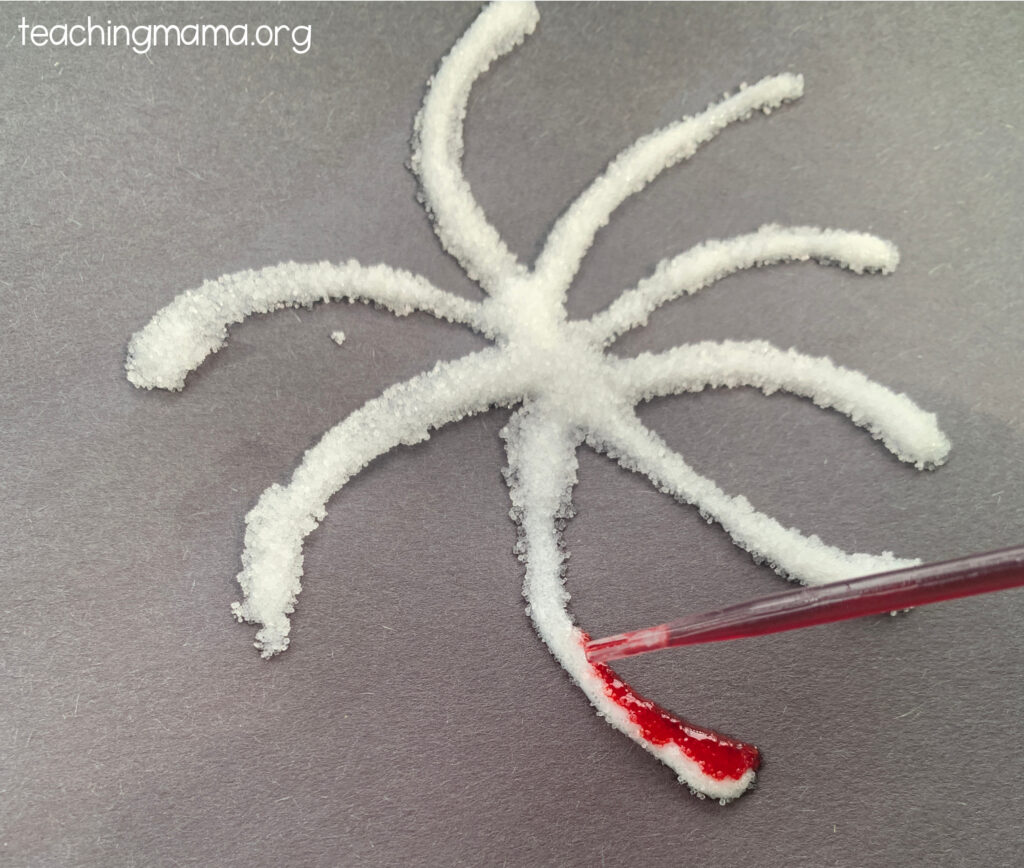 The paper does get a little wet, but it's also a good lesson for teaching kids that water can make salt melt!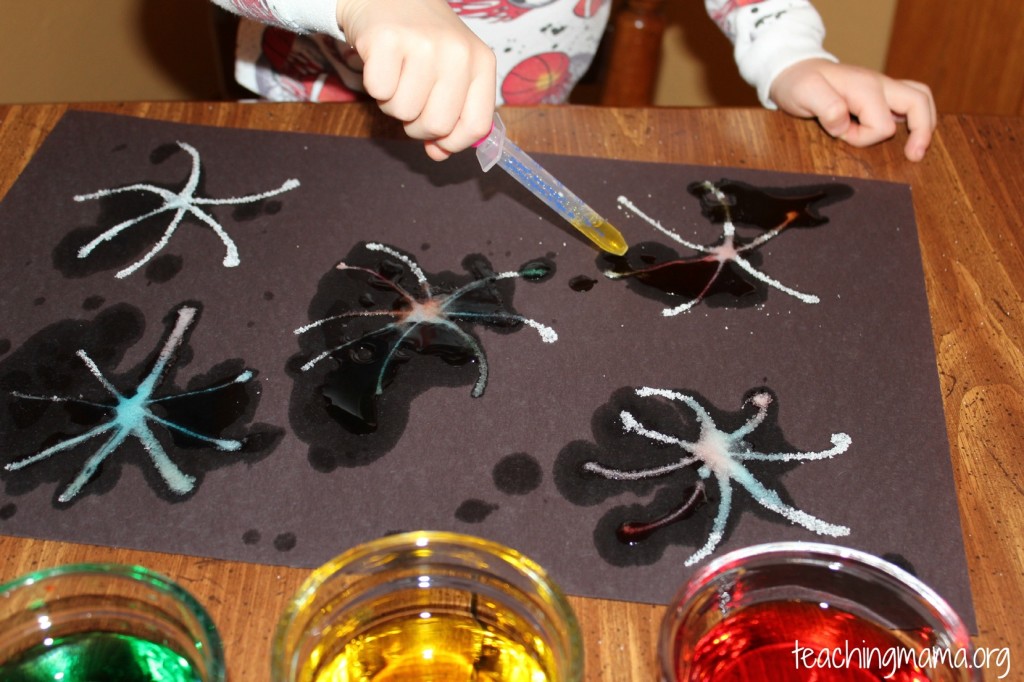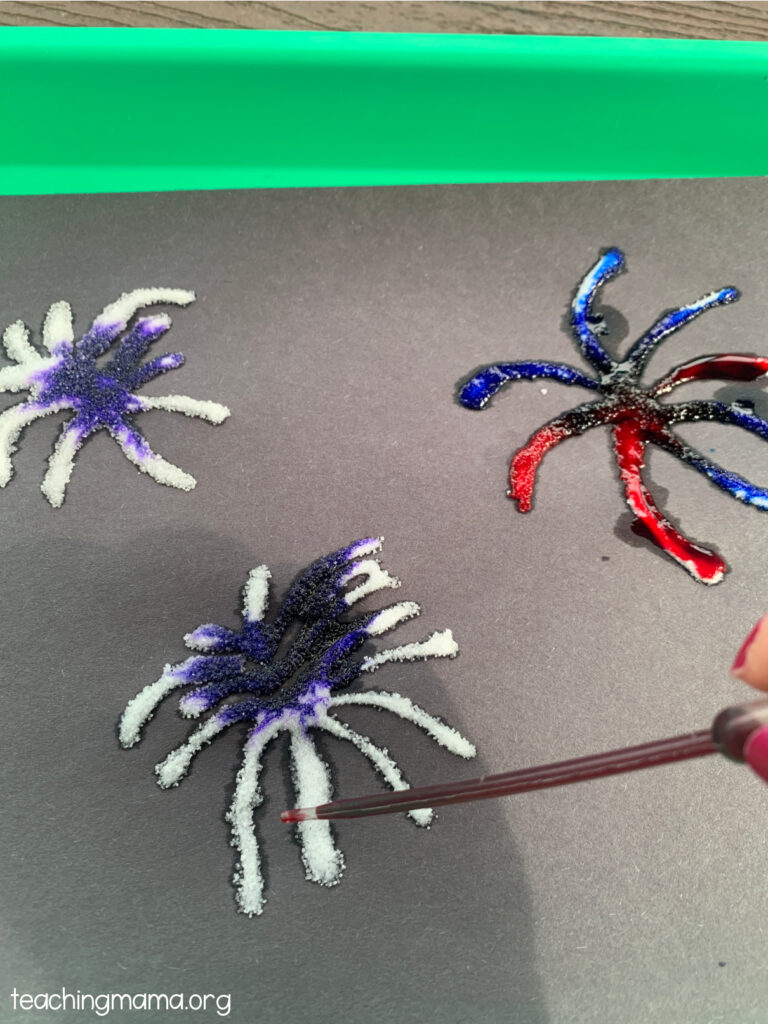 This is such a simple, yet fun activity for kids. I hope you'll try it out!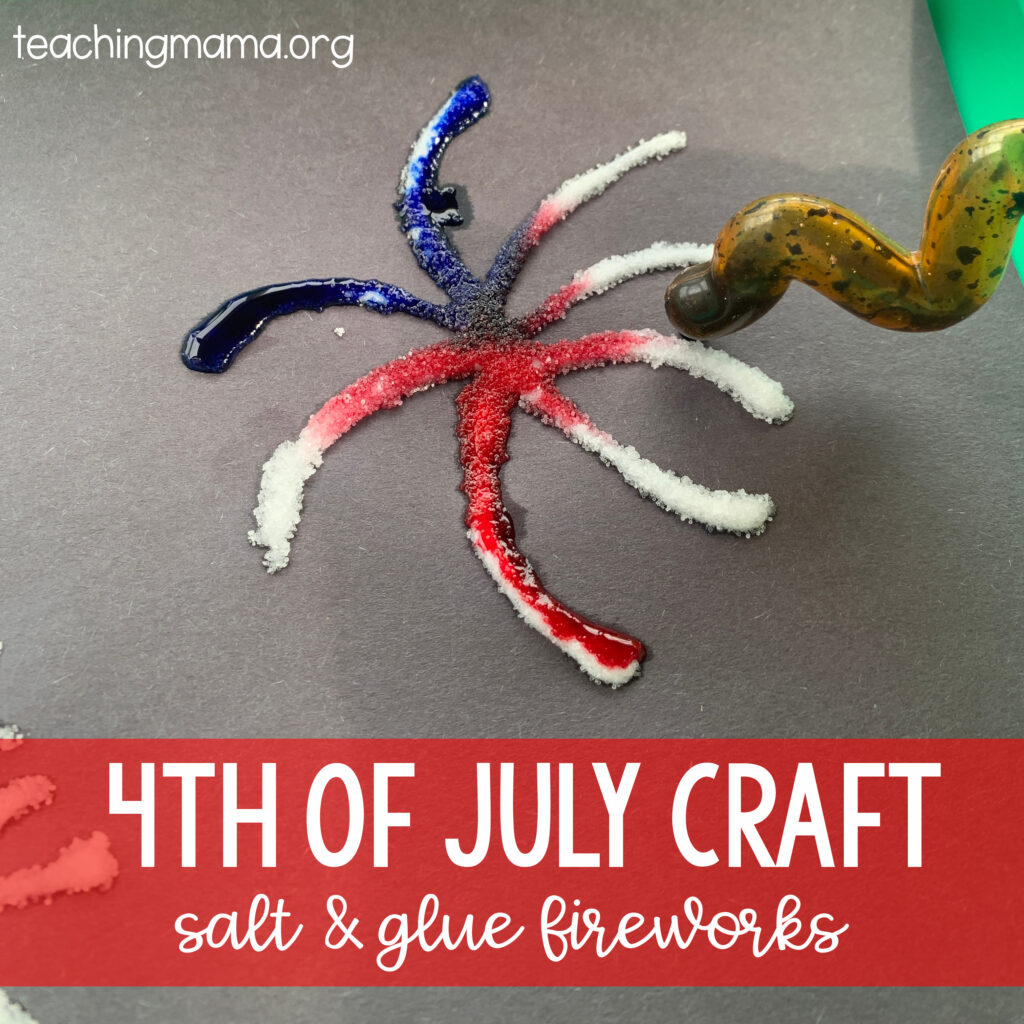 Happy 4th of July!