Welcome to day 2 of my series on upcycled crafts for kids! As you probably remember me sharing a few weeks ago, I have an obsession with candles! Well, a while back I was thinking of how I always just throw away the glass jars when they are gone. I started thinking of ways I could upcycle these jars to make them into something useful. I came up with upcycling a candle jar into a coin jar for kids.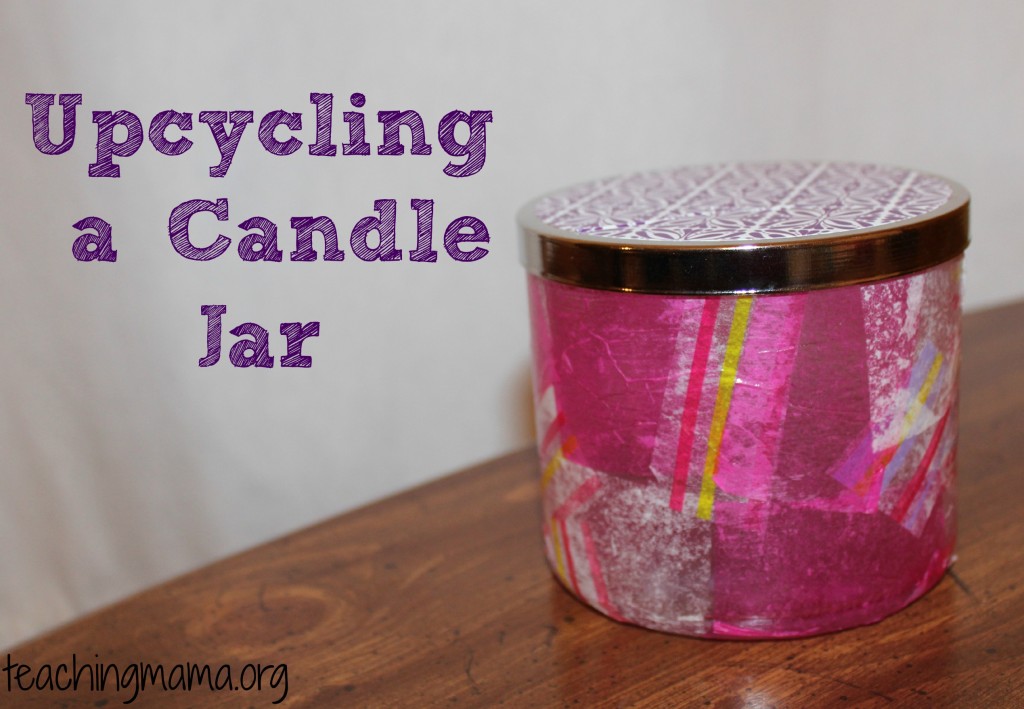 My oldest loves putting money into his piggy bank. When he finds a penny, he makes sure to save it in his pocket and deposit it into his piggy bank. The money bank we made for this project is going to have a different purpose. You see, I want to teach him to give generously to others and I think this will be a great way to do this. This money jar will be filled with coins we find, and when it is full, we are going to give it to someone in need. In fact, we already picked out the lady we are going to give it to. He is so excited! He loves making things, money, and this lady so he already can't wait to fill it up and give it to her. Let me get stared on sharing how to do this project!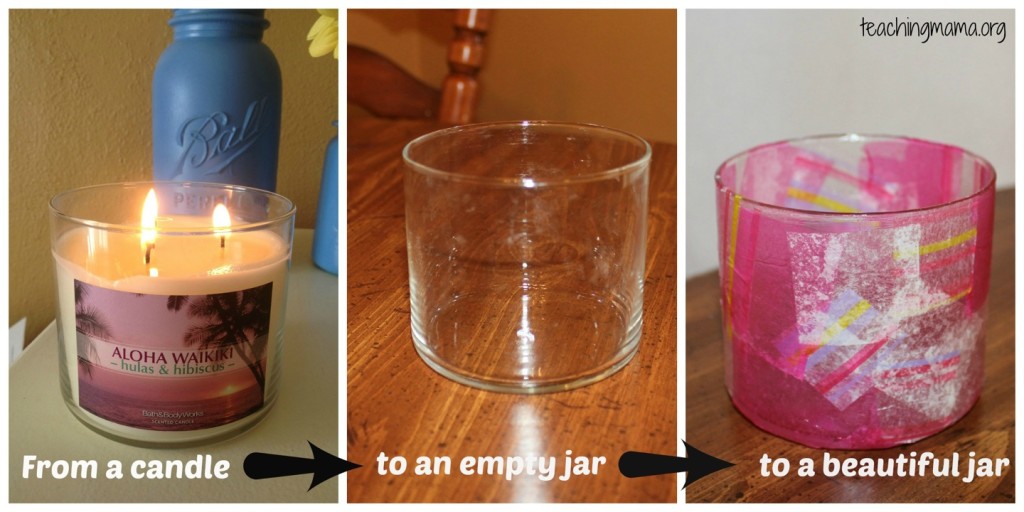 Take an old candle and dig out the remaining wax. You could put it into the freezer to let it harden, but I just took an old spoon and chopped it up and scooped out the wax. Then I let it sit in hot water with a little soap. After it soaked, I scrubbed it out. Please remember this: DO NOT put wax down your drain! Make sure to put it in the trash. Also, pull out the wicks with tweezers (if they are glued to the bottom).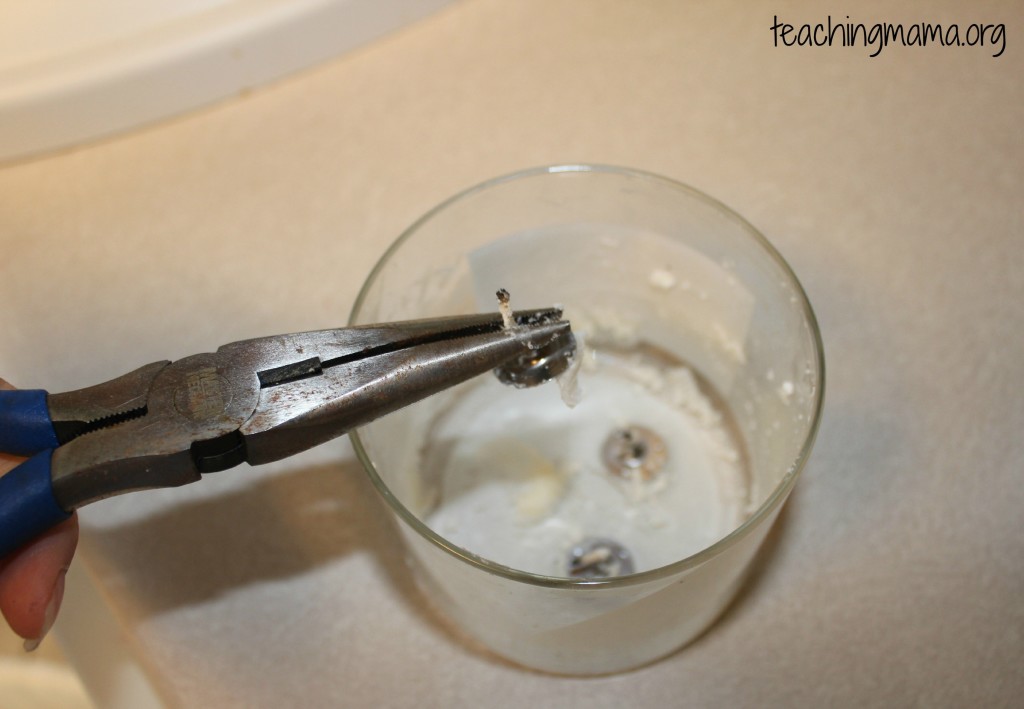 Then you'll need some modge podge, tissue paper, foam paint brush and newspaper.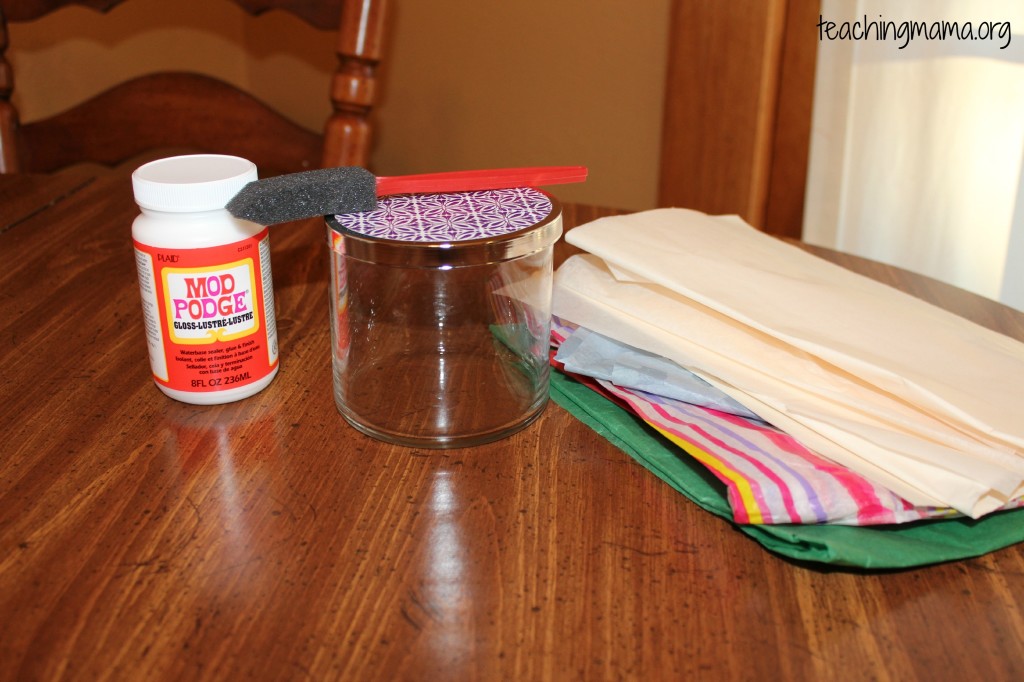 Cut the tissue paper into squares.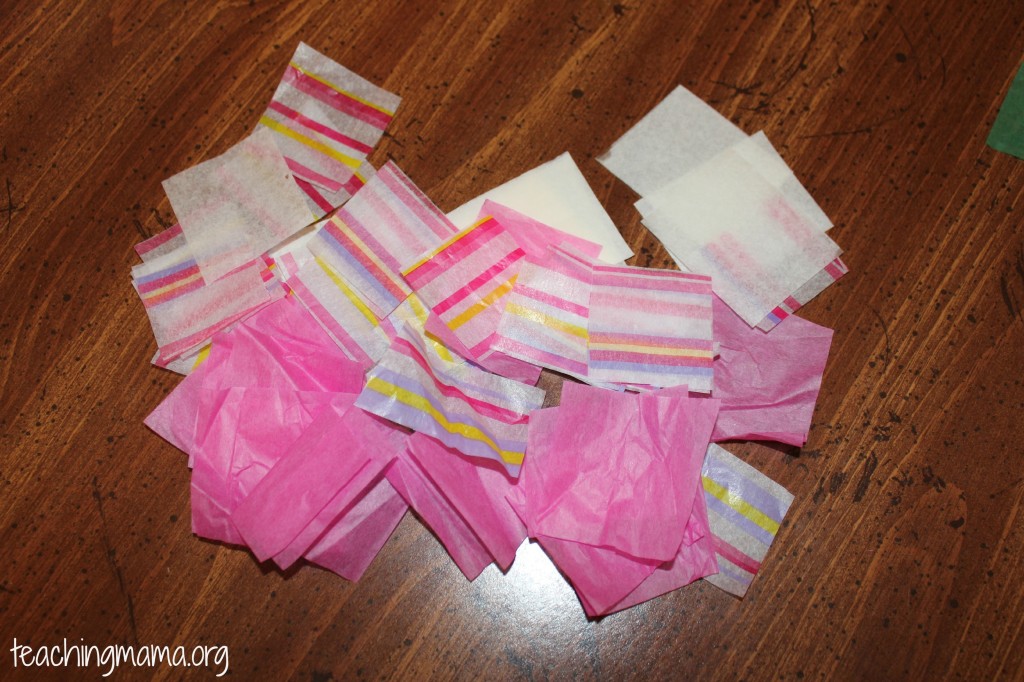 Then spread modge podge over the squares and onto the glass jar. Coat all the squares so they lay flat and looks smooth.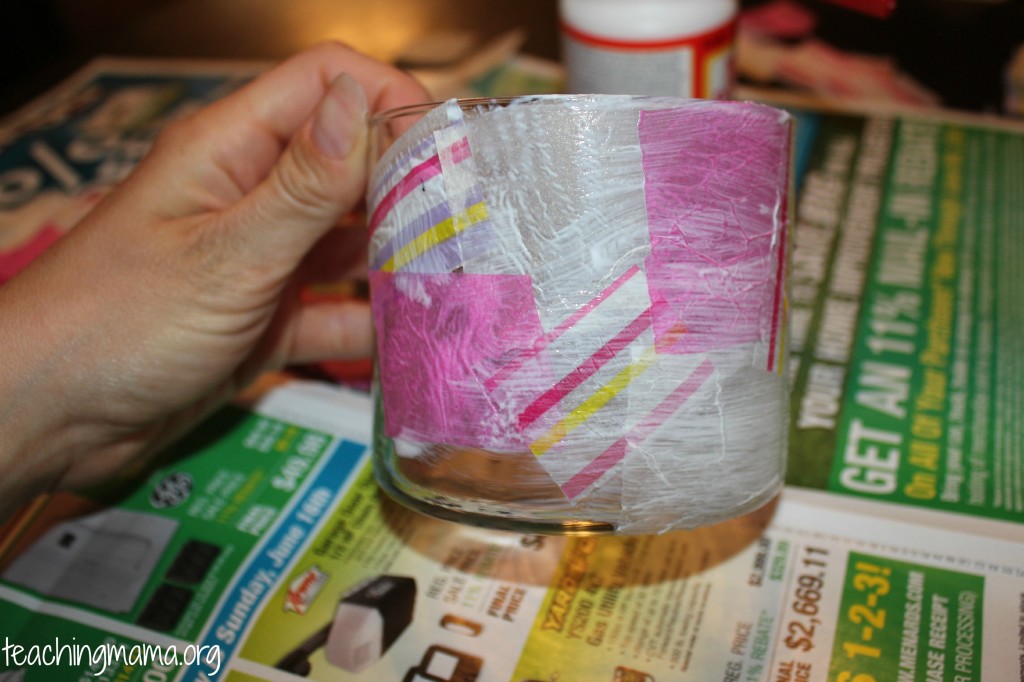 Your child can help you with this, but I will admit that I did most of the work. 🙂 After you get the tissue paper on, let it dry on newspaper.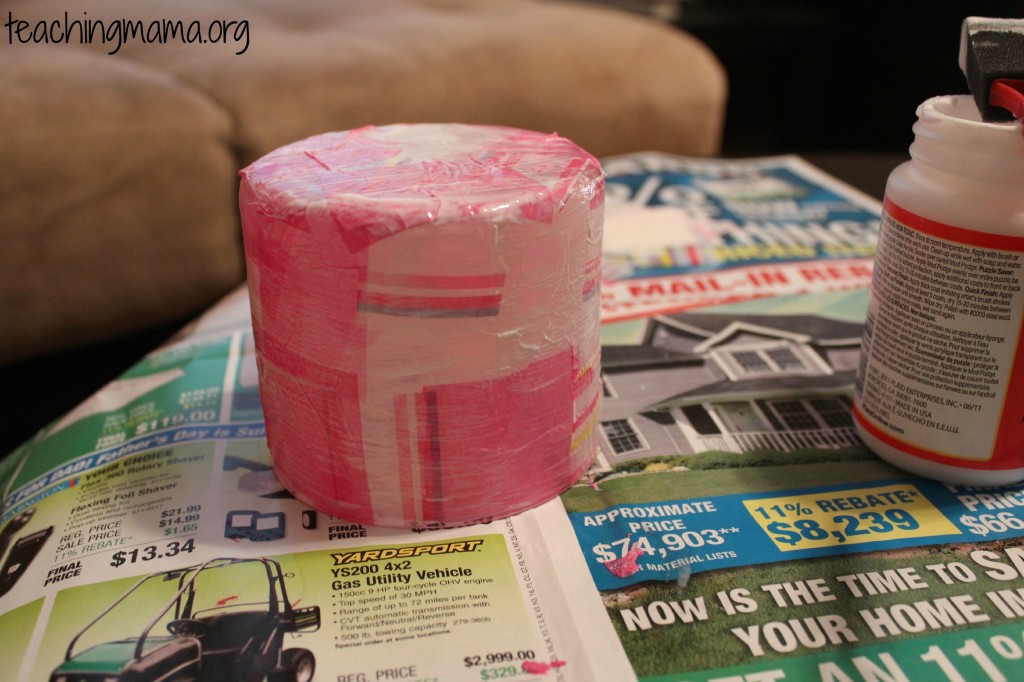 You could use this jar for anything. We filled it with money! 🙂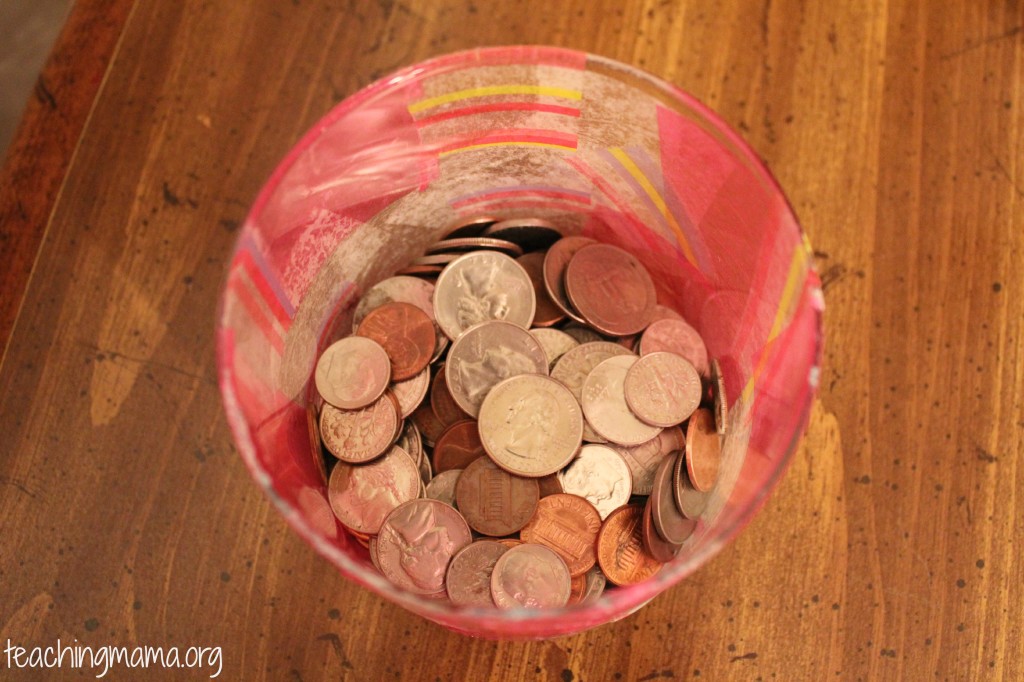 This was a fun upcycled project and I hope you'll try it out!! What ideas do you have for using old candle jars?
This 5-day series is part of the iHomeschool Network Hopscotch. Be sure to visit the Hopscotch landing page to discover more great series!!