Glad you are here for day 3 of my series on upcycled crafts! Today I'm sharing how to upcycle a coffee creamer bottle into bowling pins.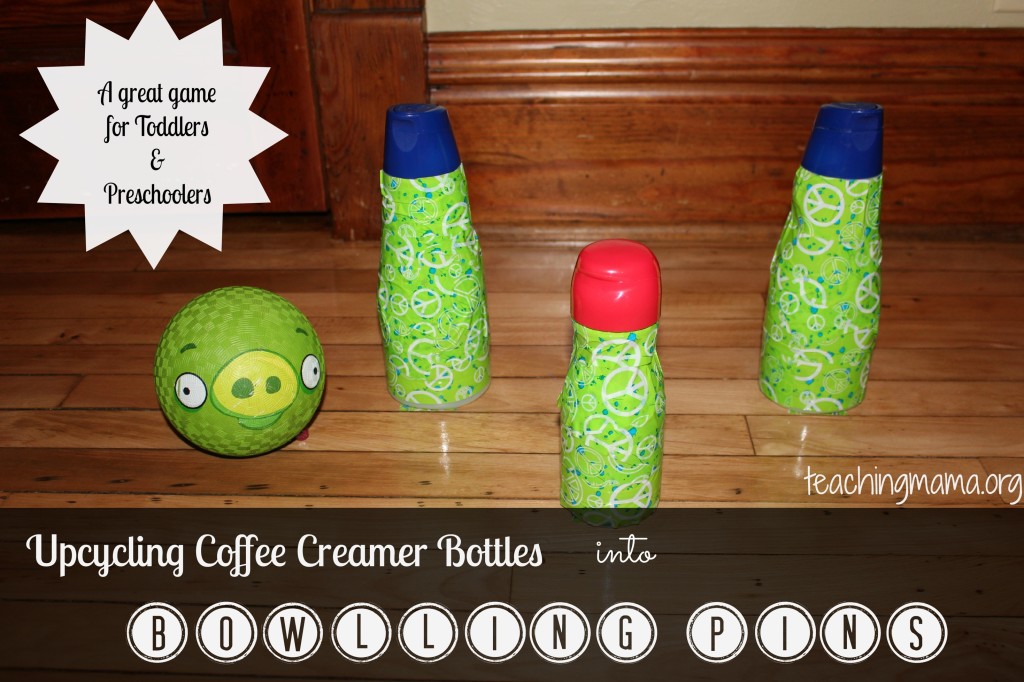 To get started, just take several old coffee creamer bottles and rinse them out. Then for fun, wrap colored tape around the bottle. I'm sure you could paint the bottles or wrap paper around it, too. I only had 3 empty bottles, but you could have as many as you'd like. I liked having 3 because it made this game simple for my little ones.
I put a piece of colored tape on the spots where the bottles should be. Then I put a piece of tape in the spot where we stood to roll the ball.
On the bottom of the bottles, I wrote a number. The small one with the red cap had a 1, a blue lid one had a 2, and the other blue lid one had a 3.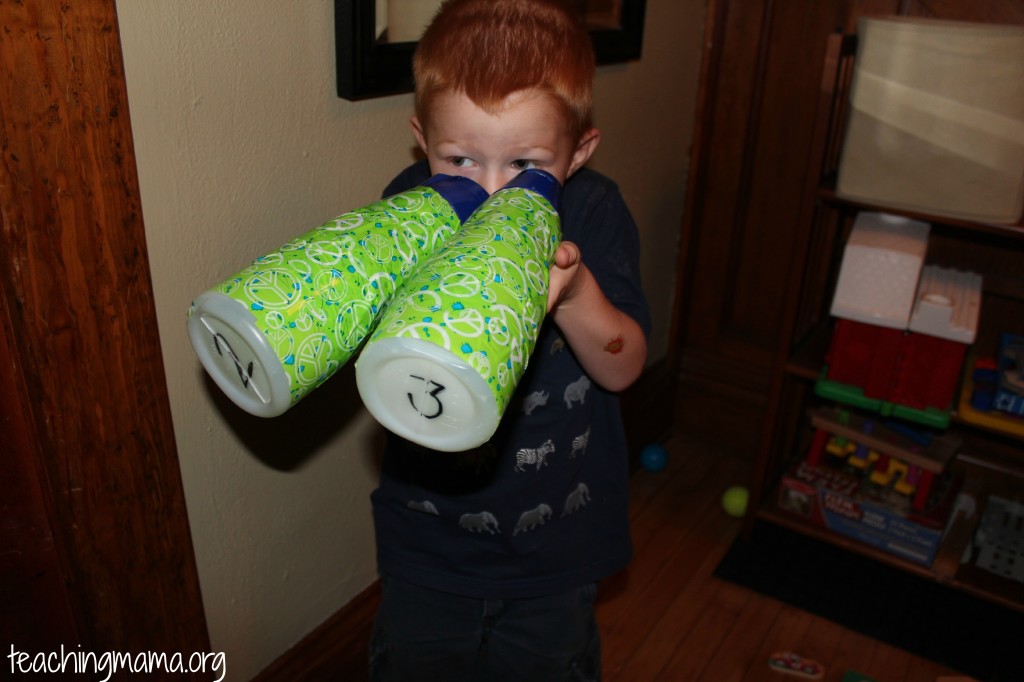 When we knocked the pins down, we would add up how many points we got. On a white board, we tallied up our score. The first person to get to 20 was the winner!
The kids had a ton of fun knocking down pins!! This is great practice for gross motor skills and it's a game that my 3 year old can play independently.
I hope you'll try this easy game out! Trust me–your kids will love it!
This 5-day series is part of the iHomeschool Network Hopscotch. Be sure to visit the Hopscotch landing page to discover more great series!!