Patriotic Tin Can Windsock
Today I'm sharing how to make an adorable tin can windsock! It would be a cute decoration for the 4th of July!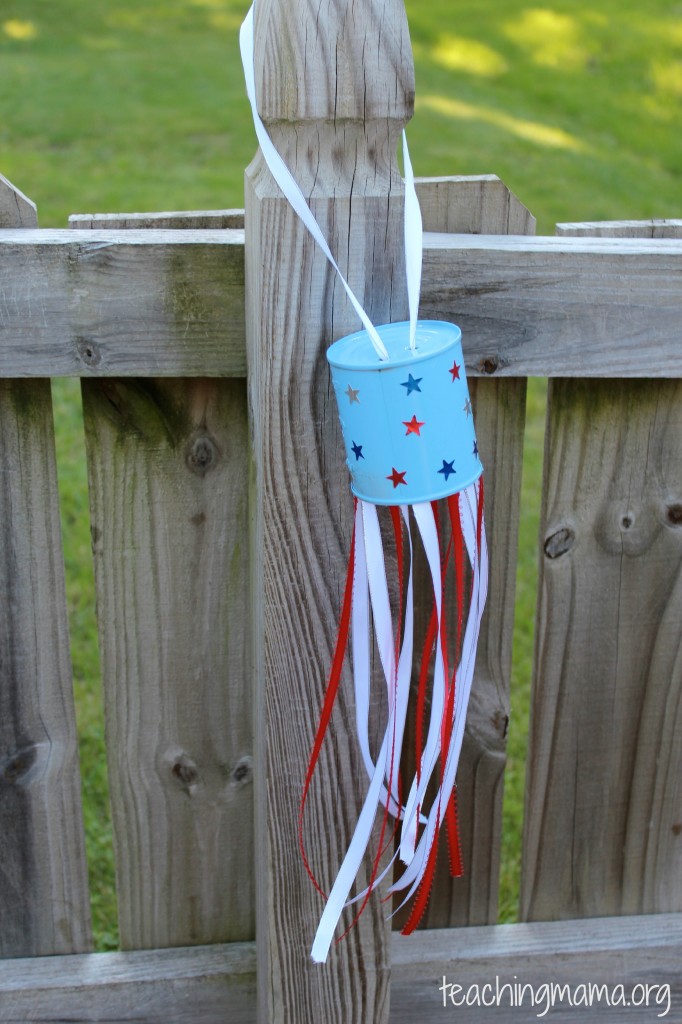 First, rinse out a tin can. Then spray paint it blue. At first, I added start stickers before painting it but found it didn't work out as well. So I recommend waiting to add stickers until the paint has dried.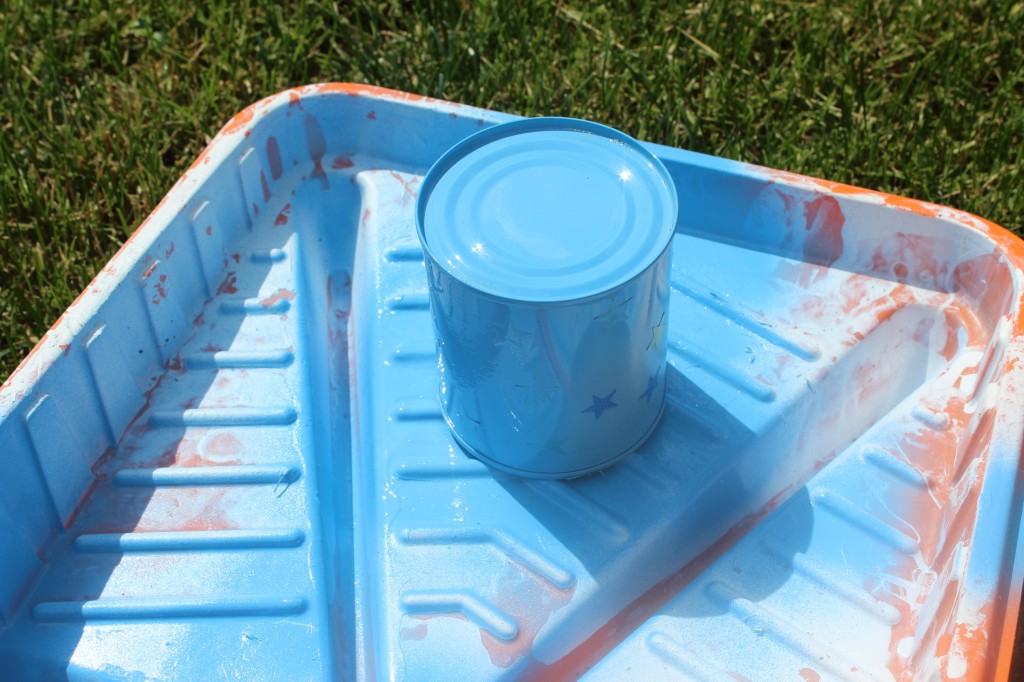 After the paint has dried, add some star stickers!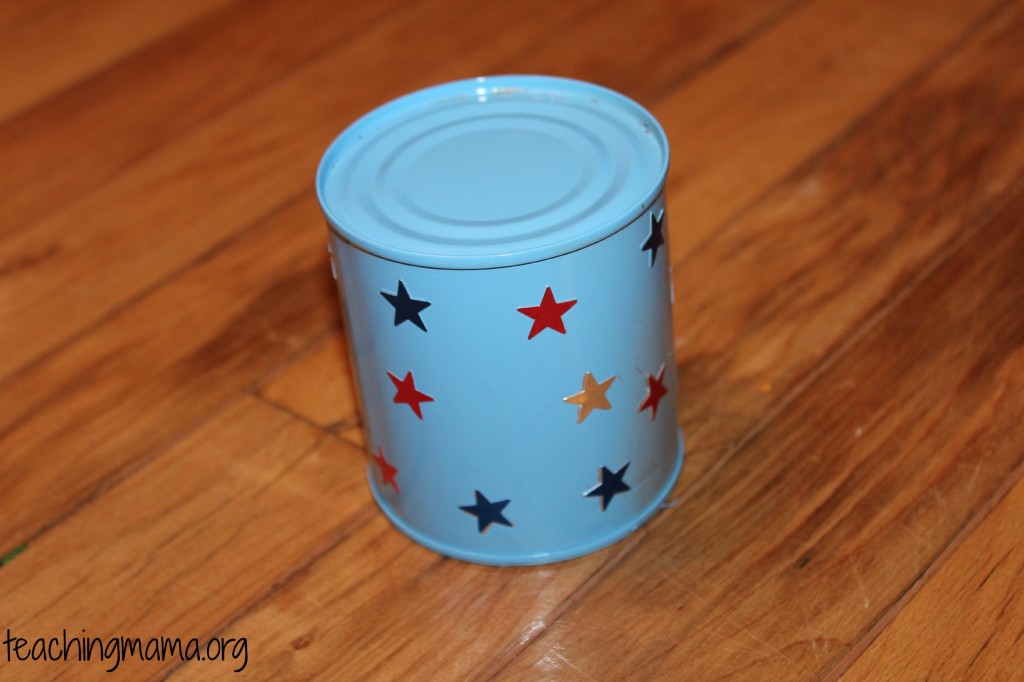 Next, cut 15-20 pieces of ribbon. Attach them to the can using a hot glue gun. (Don't have your child do this unless they are older and know how to use a hot glue gun.) Then, make two holes in the top with a hammer and a screwdriver. It's really easy! Just tap the screwdriver with the hammer until it makes a hole.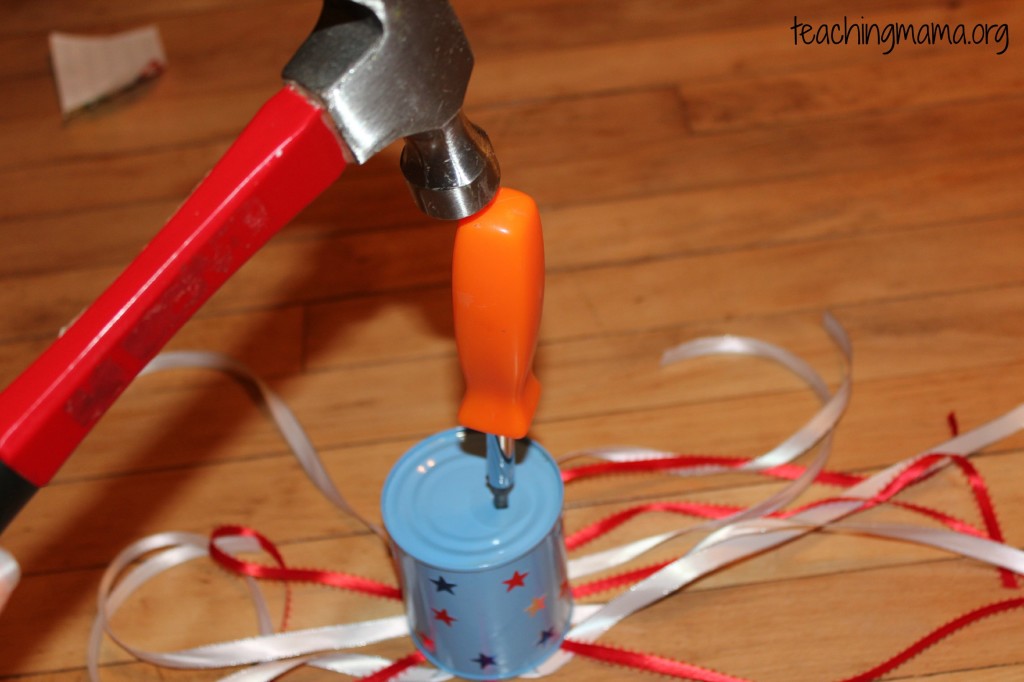 String ribbon through the holes and tie a knot in the inside.
Then find a great spot to hang the windsock. It looks so pretty outside!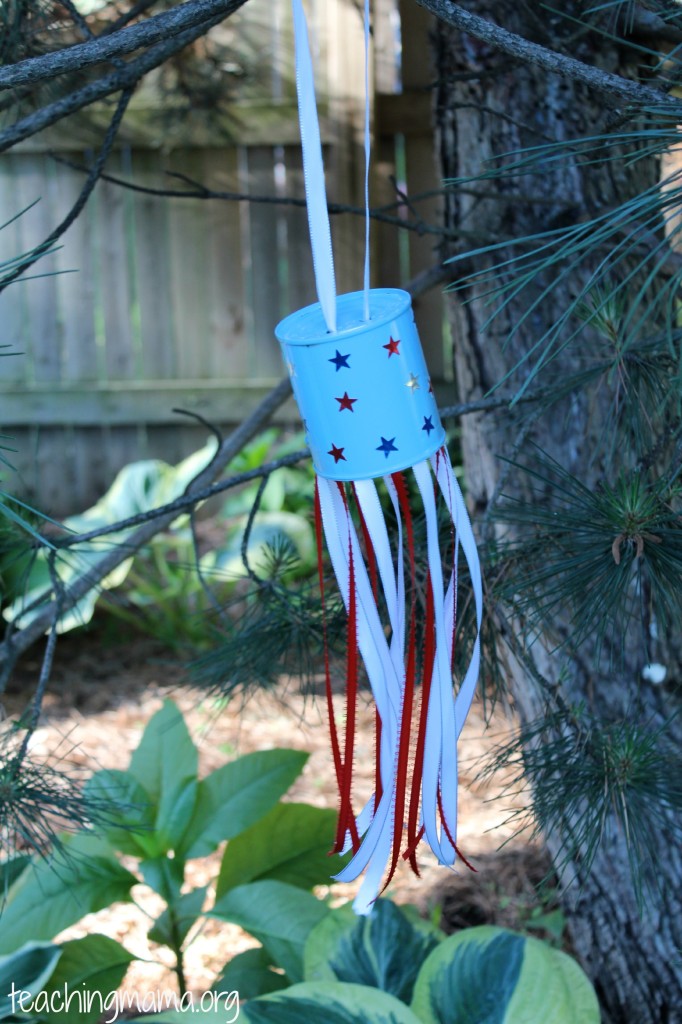 We also made a windsock with alphabet letters.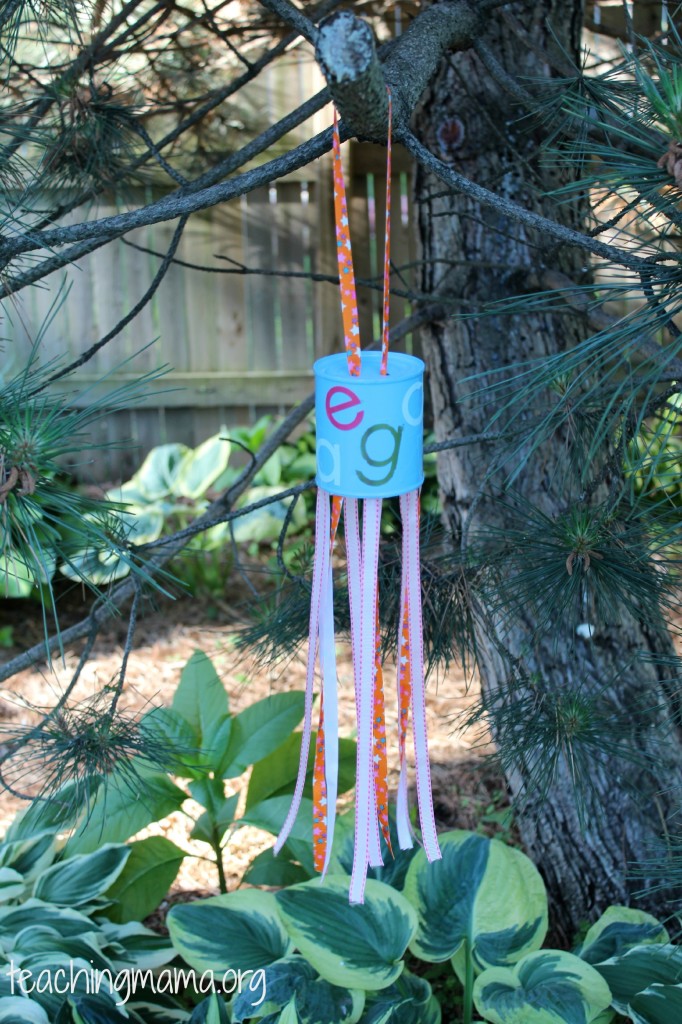 So proud of his work! 🙂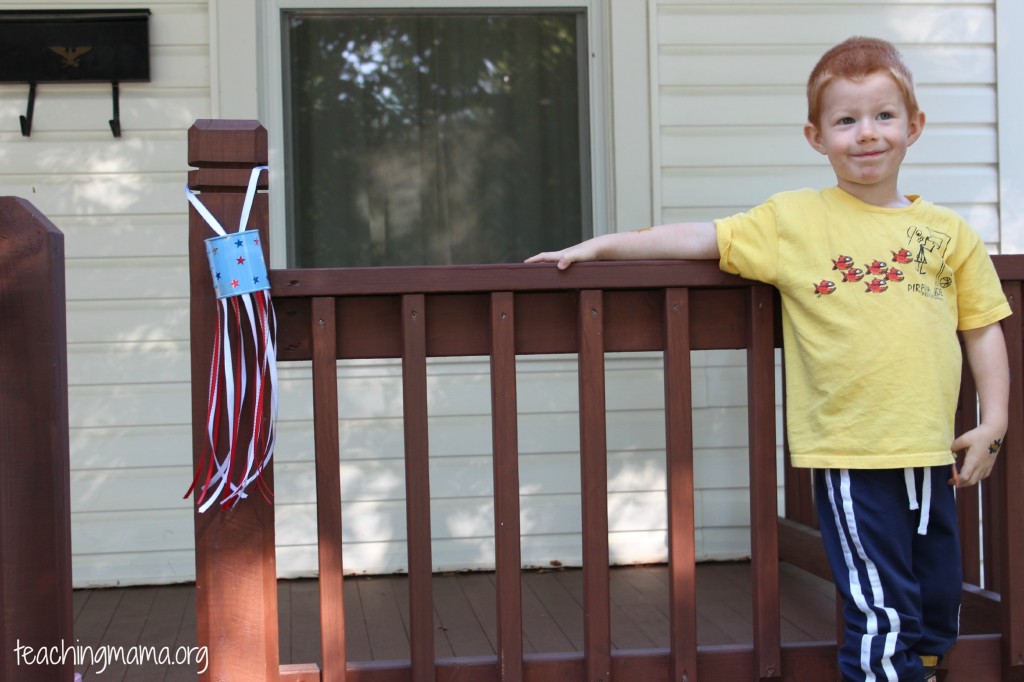 Hope you'll try it out!