We have been learning about the desert, so I thought it would be appropriate for us to explore a cactus. Since we don't live anywhere close to a desert, I went to Walmart to see if they would have a cactus for us to look at. We thoroughly looked, but all we found was this coral cactus. The name was deceiving though because even though it says it's a cactus, it is really a succulent. Since I did not know that at the time, we bought the cactus and brought it home. We touched it (just a little) and looked at it. While we were exploring, I decided to google 'coral cactus' and I was surprised to read that coral cacti are succulents and actually poisonous (especially the white sap that can drip off)! And you aren't supposed to touch it! So we quickly washed out hands with lots of soap and water to make sure we wouldn't get any reaction. Yikes! So here's a picture of the boys touching it, but we quickly washed our hands after I read that! (This just shows how far from perfect I am!)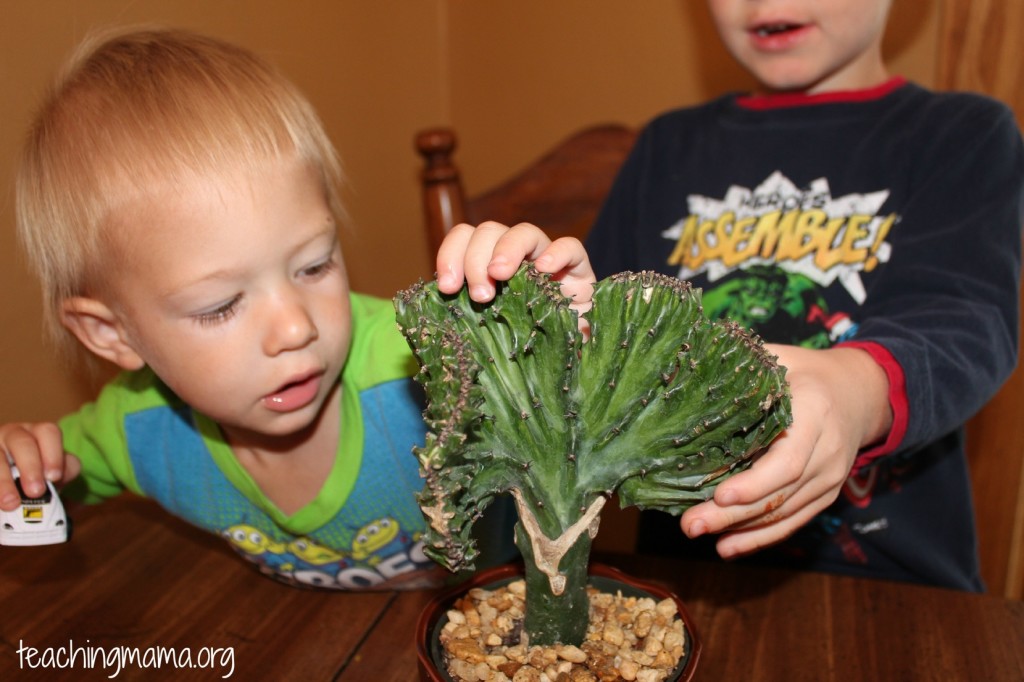 We also made our own cactus. We just took part of a cucumber and placed it on a plate. Then my 3 year old stuck toothpicks all over it. He was quite excited for this activity!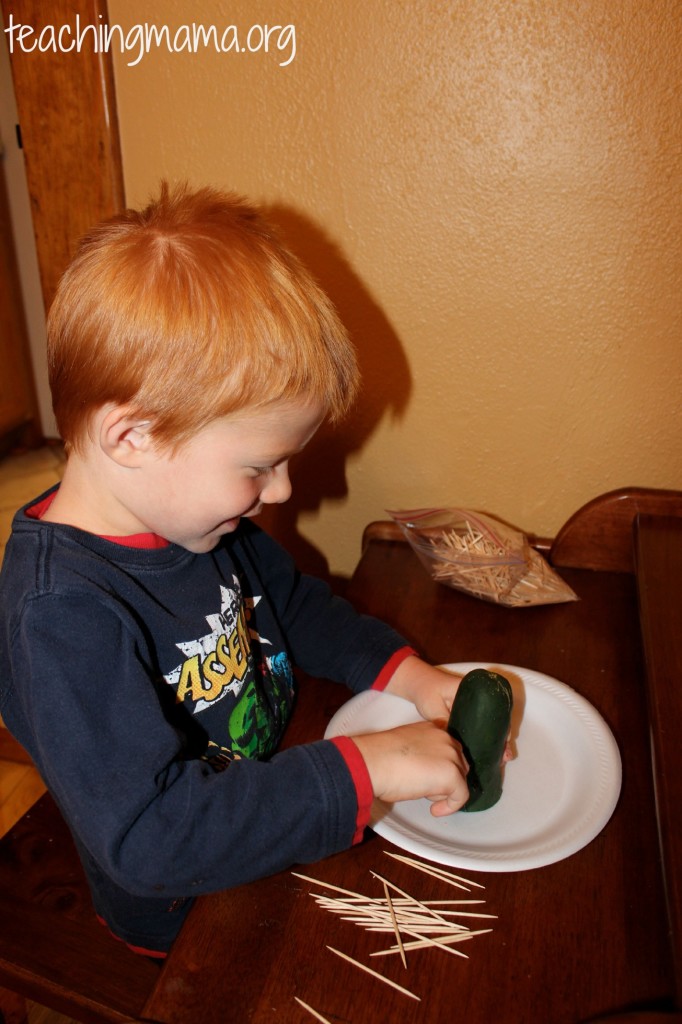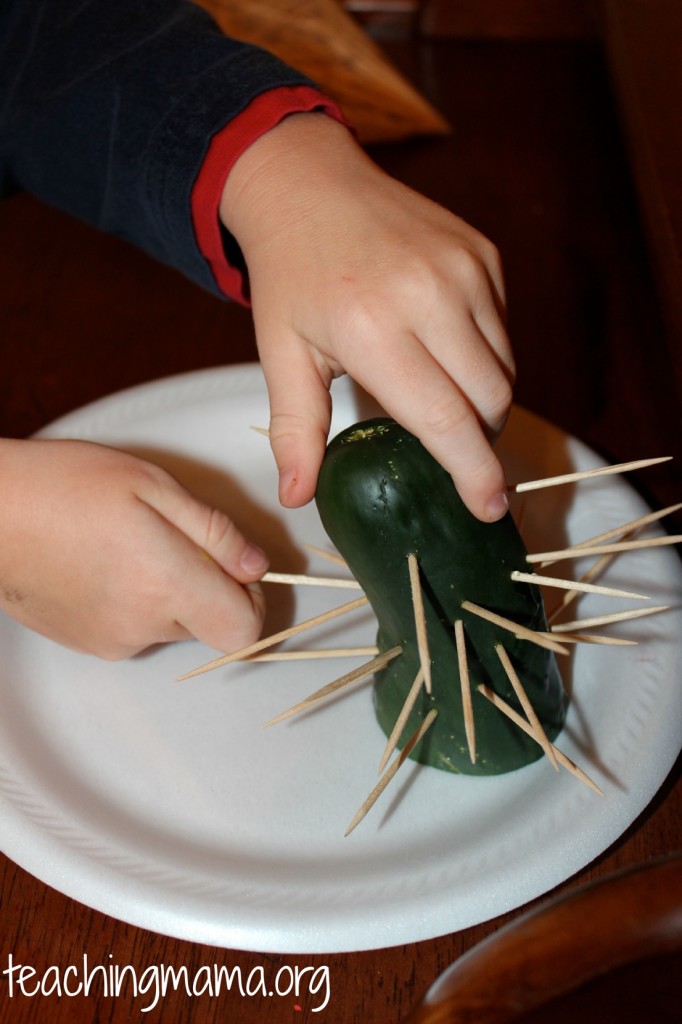 I also created a printable to go along with learning about cacti. It's simple and easy enough for my 3.5 year old to complete.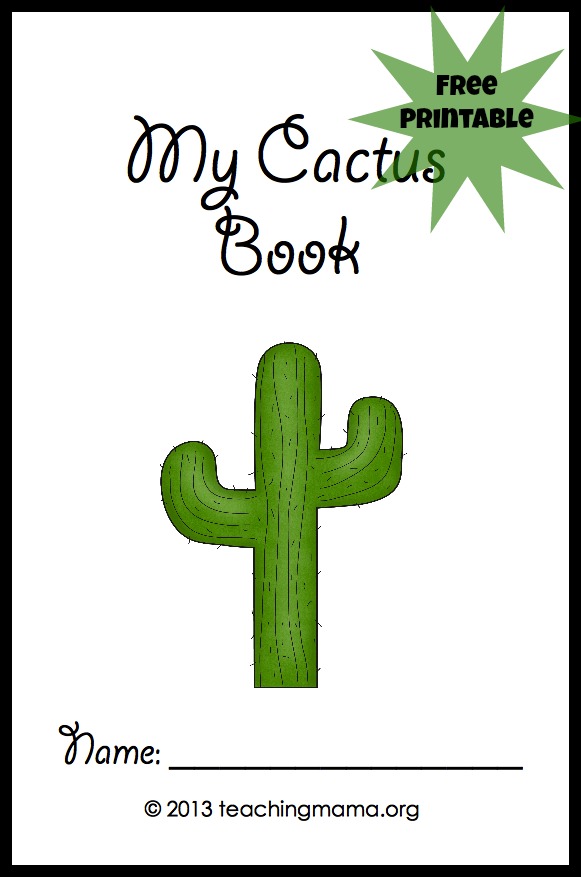 It's very simple to assemble. Just print it, cut along the dotted lines, put the pages together and staple the pages on the edge of the stack. To see a more detailed explanation, see this post. 
You can download your free copy here —> My Cactus Book Printable  
My son had fun completing this short book. He used what he's learned from our desert sensory bin and animal lessons to help him with this. On one page, it asks what a cactus feels like. Since most preschoolers can't write, so you can have them tell you what they think and you can write it down. 🙂

We have learned so much about the desert through our activities! It is so much fun to hear my kids talk about the desert and animals that live there in daily conversation. Hope you'll try some of these activities out with your little one!