Cinco de Mayo I Spy Printable
Here is a no-prep printable you can use for Cinco de Mayo! Students will have fun finding using their visual discrimination skills to find all the pictures.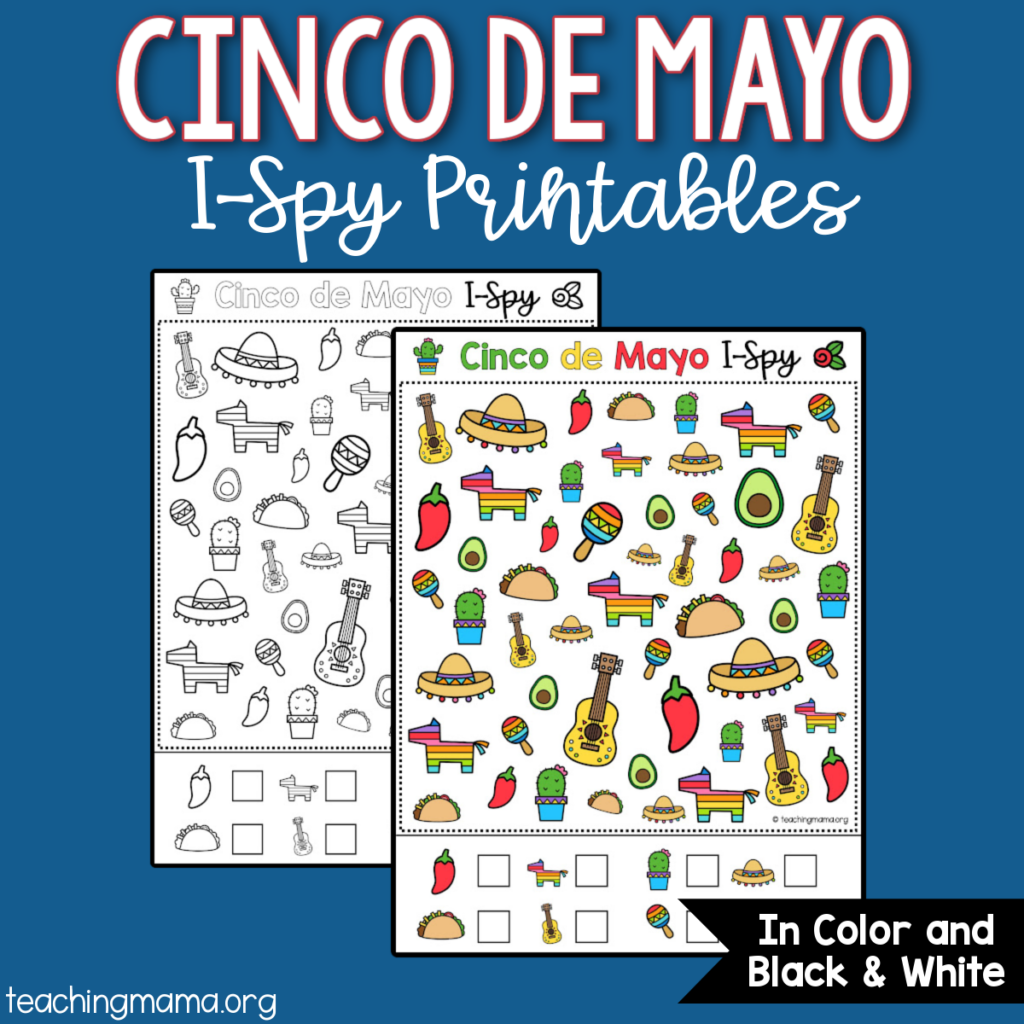 The printable has 2 pages and is in color and black and white. Each page is filled with pictures to find and count.
After the pictures are counted, students can write the number in the boxes at the bottom of the page. In the end, you can see which picture had the most and the least!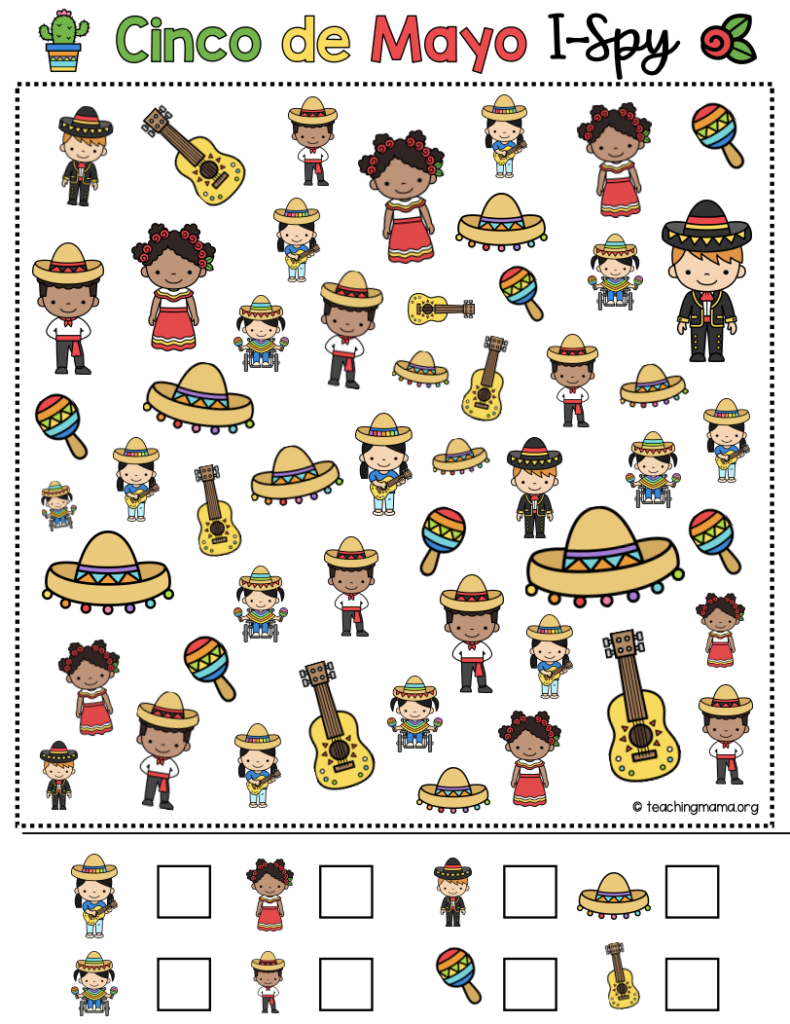 Ways to Use This Printable:
Pass the I spy page out to kids who finish their work early
Set it on their desks to work on when they come in to start the day
Work on this in pairs and see which group can finish the quickest
Send this printable home with students
Do this with the whole class and make a graph to show which picture had the most and the least.
If you'd like to download this free printable, just click on the button below!