Help students learn CVC words and develop visual discrimination skills with these CVC I Spy Pages! These short vowel CVC word I Spy pages are perfect for pre-k and kindergarten students who are learning to read!
Each page has a list of CVC words for students to read and then find the matching picture. Once they find the picture, students can color it and check the box.
In this printable, there are 5 pages…one for each vowel!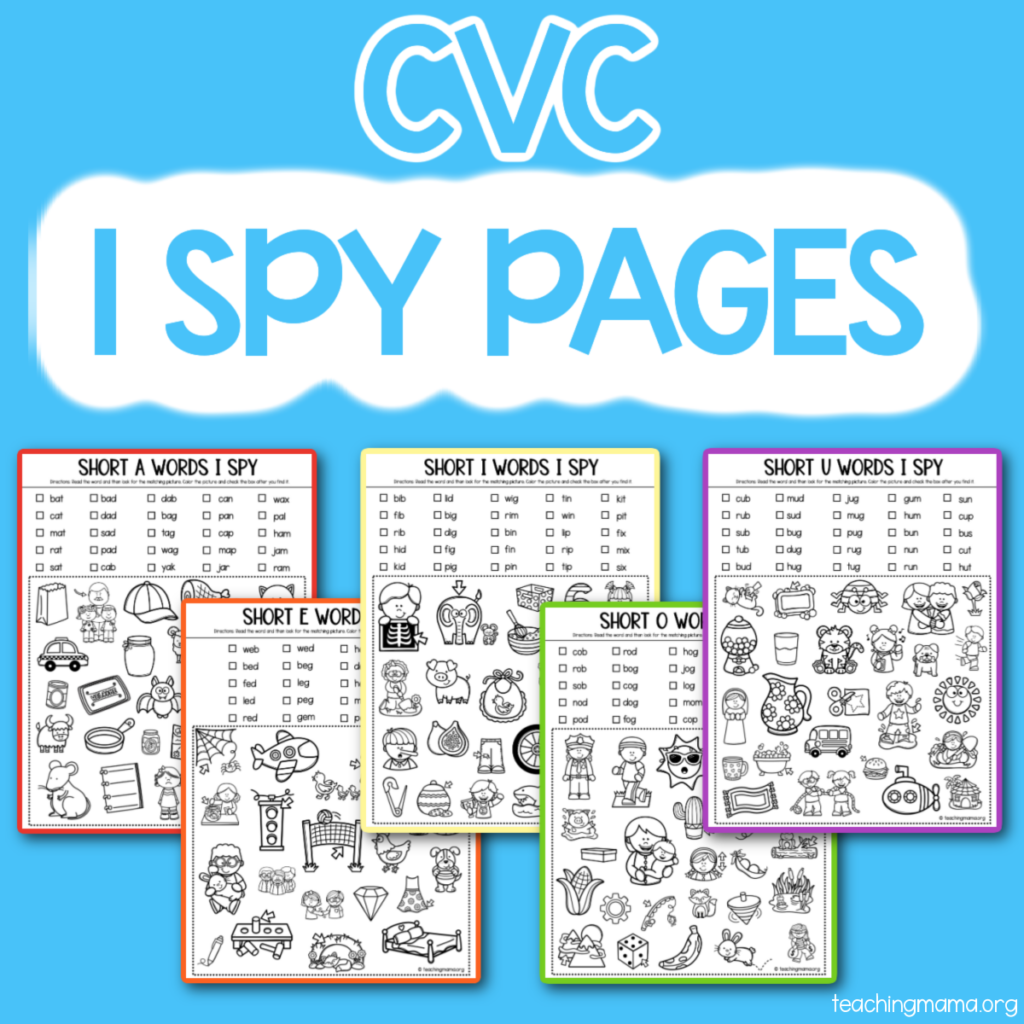 What are CVC Words?
Learning to read CVC words is a major milestone for a beginning reader! CVC words are 3 letters that are spelled in a consonant, vowel, consonant pattern. CVC words are usually the first words that young children learn to read. The CVC words have short vowel sounds…some you can sound out and others will be recognized as sight words.
The I Spy pages I'm sharing in this blog post all have short vowel CVC words. These are very common words, like bat, sat, and hat.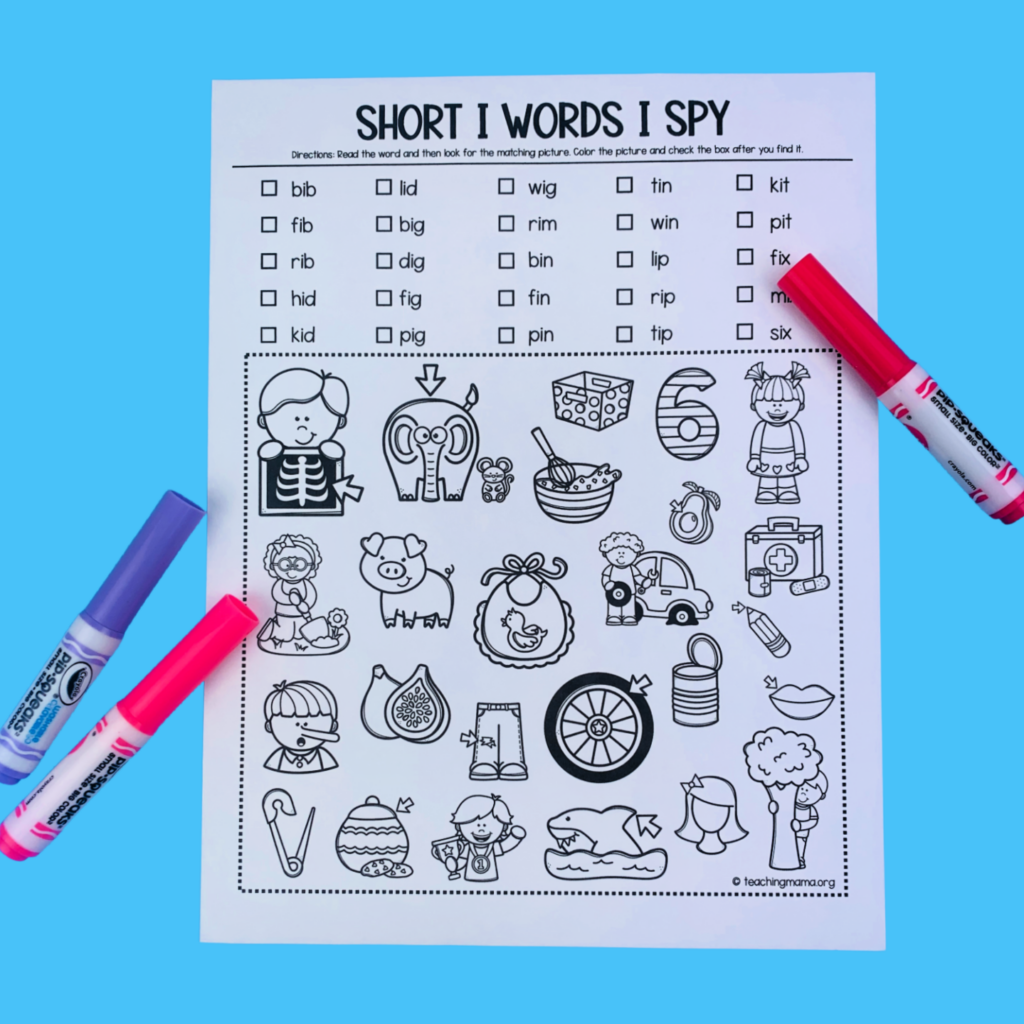 How to Use CVC I Spy Pages
You can use these CVC I Spy pages in a variety of ways!
Use them with reading groups
Work on a page with a partner and see who can finish it the fastest
Send this printable home with students to complete with a parent or guardian
Add this printable to your literacy center
Pass them out to students who are early finishers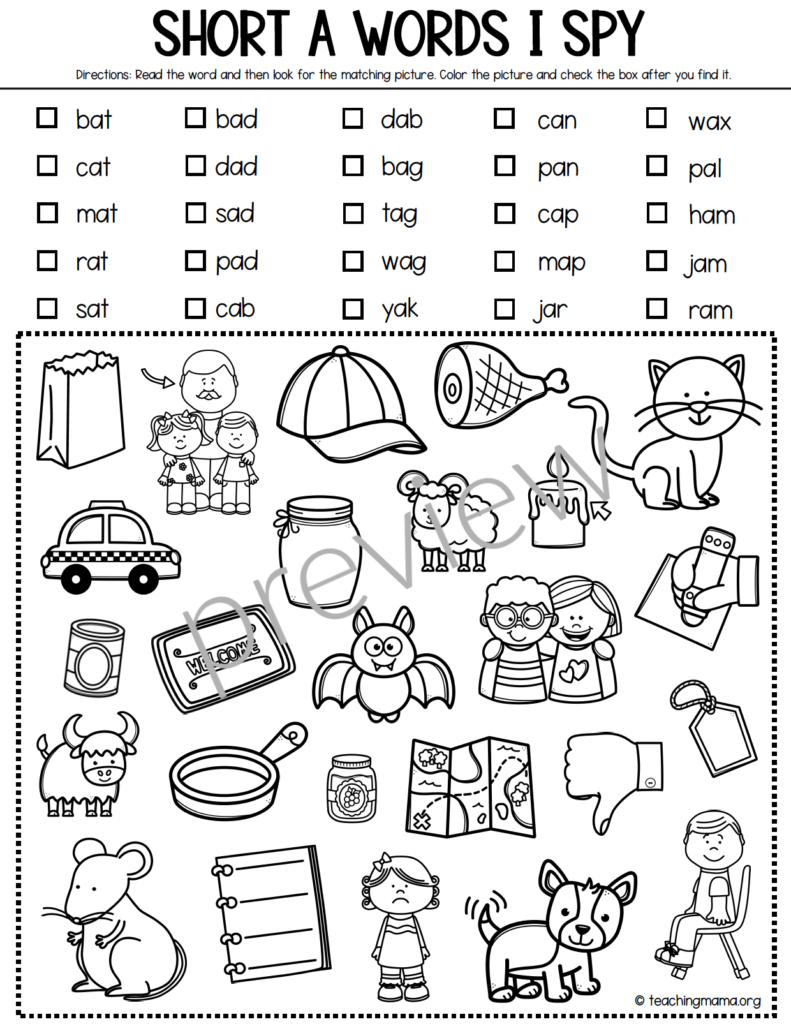 Materials Needed for CVC I Spy Pages
You don't need a lot of materials for this activity. This is a print-and-go activity, so there is no prep for you!
The only thing your student needs is a set of crayons, colored pencils, or markers to color the pictures and check the boxes.
If you want to make these reusable, you can laminate the pages and use a dry erase marker.
To download this printable, just fill out the form below!