Handprint Project for 2023
Happy 2023! I hope the new year is off to a great start for you!
I wanted to share a quick handprint project that would be SO CUTE to do with your students! I did it with my youngest son, who is 8 years old, and I love how it turned out!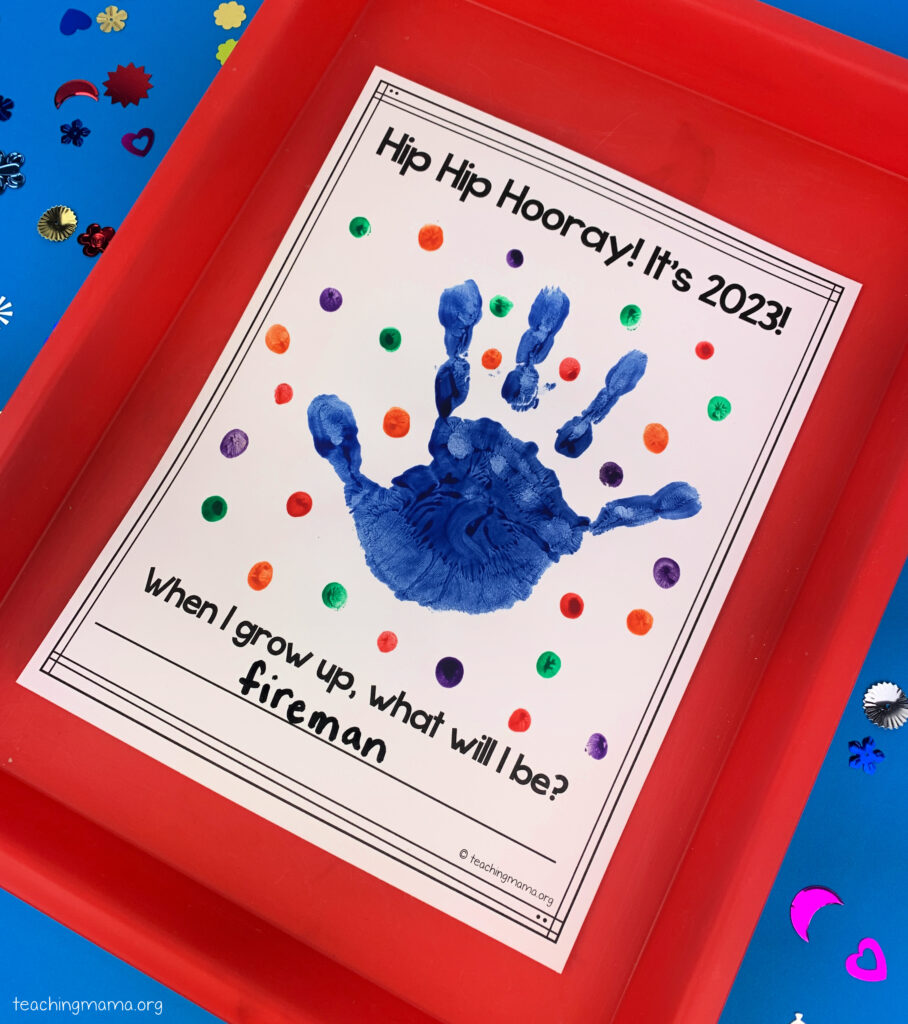 Materials for Handprint Project
You don't need a lot for this project. Here are the few materials you'll need:
washable paint
paintbrush
card stock paper
To begin, print the printable onto card stock paper. Then, paint the child's hand any color. Stamp their hand in the center of the page.
Next, have the chid dip a finger into paint and stamp it around the page to look like confetti!
Lastly, write what the child wants to be when they grow up at the bottom of the page.
Parents will love this keepsake! It will be so fun to pull this out of my son's memory box someday and compare hand sizes and also see if he really does become a fireman!
If you'd like to download this printable, just click on the button below.

If you love this handprint project, you'll enjoy my handprint calendar! This calendar is a beautiful gift and keepsake for loved ones. Check it out here!