I'm so happy it's finally spring! I cannot wait for flowers to bloom and to see green everywhere! Since it's spring, I wanted to share with you my Flower Pattern Strips. This free printable is an awesome and fun way to practice patterns with preschoolers.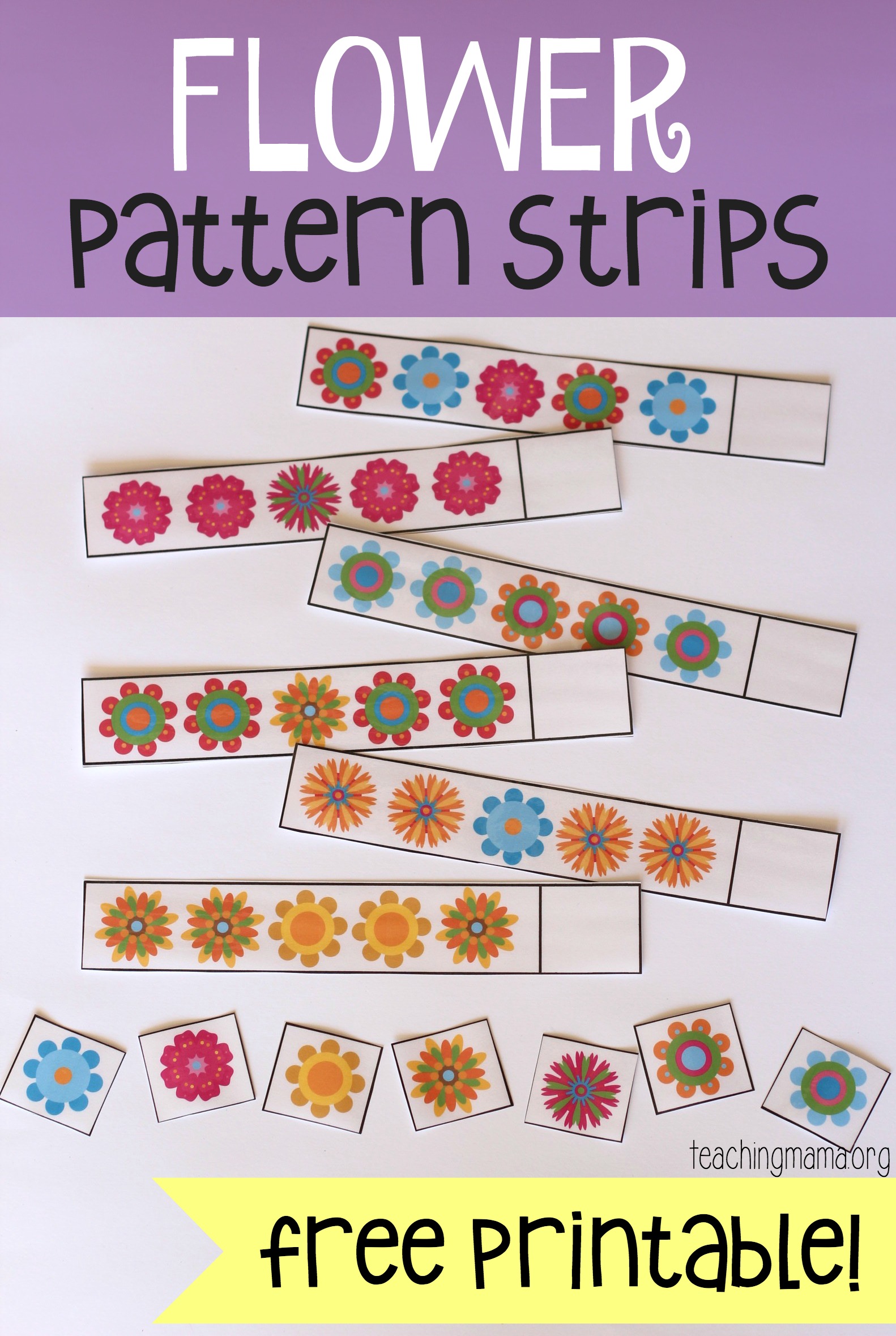 Completing patterns is an important skill for preschoolers and kindergarteners to work on. Learning this skill will build the foundation to learn harder math skills later on.
There are several kinds of patterns to work on:
ABAB (car, truck, car, truck)
ABC  (car, truck, motorcycle)
AABB (car, car, truck, truck)
AAB  (car, car, truck)
I recommend starting to teach patterns with the ABAB pattern. After they learn that pattern, progress with the others from the list from above.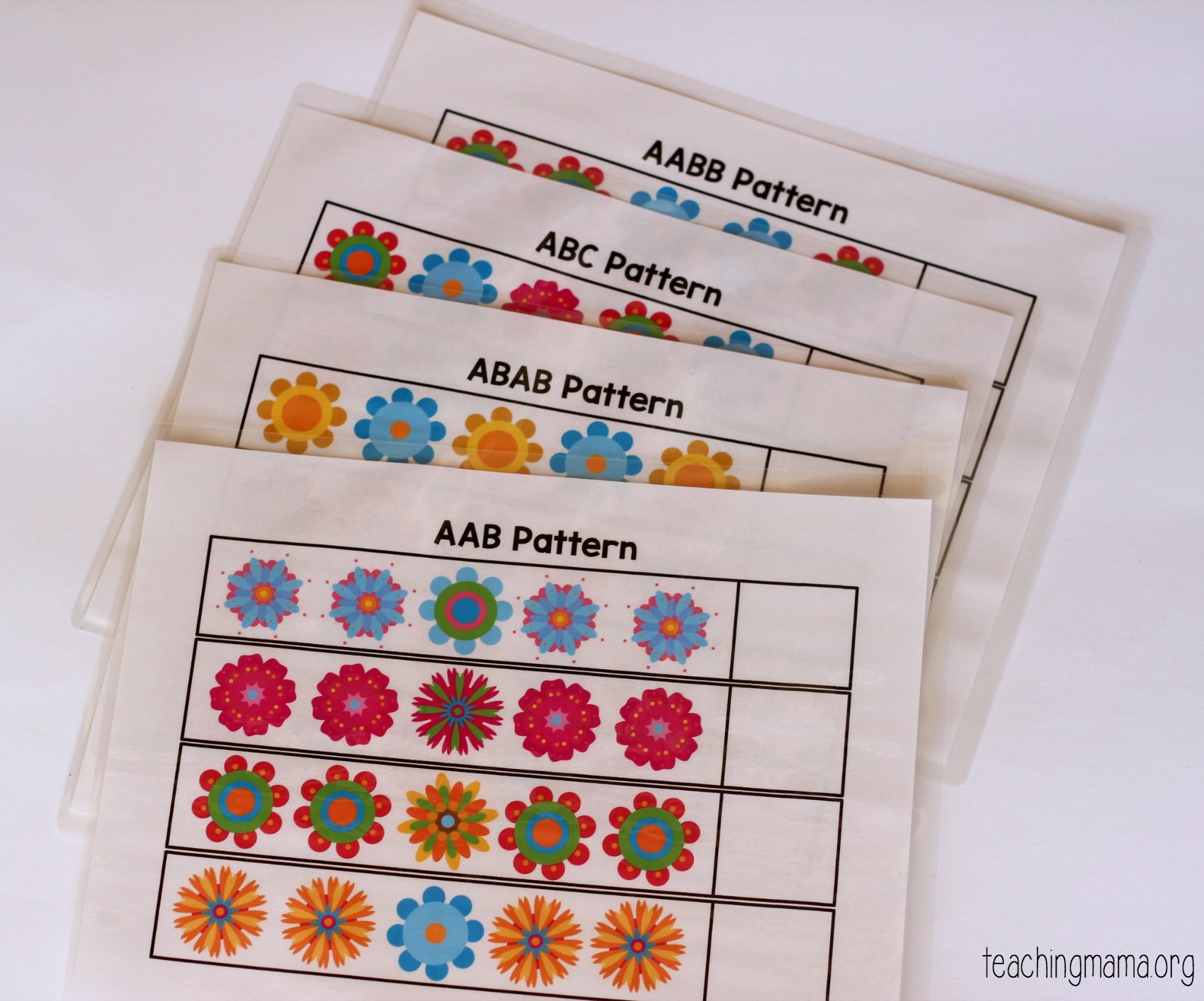 Here are the materials you need for this activity:
flower pattern strips (see bottom of the post for the download)
paper
laminator (optional, but this is my favorite one)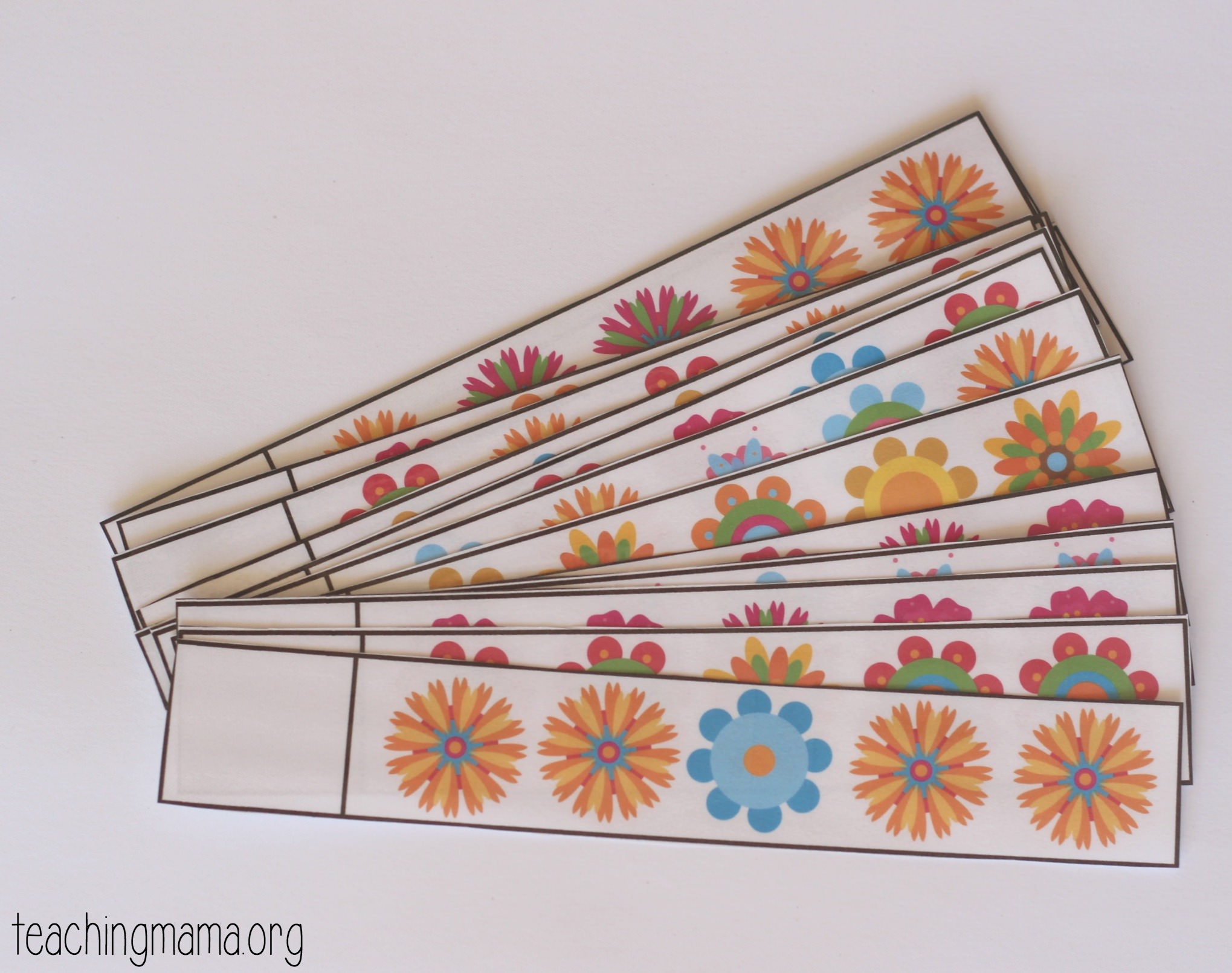 Once you have the printables, you can either leave them as a full sheet or cut them apart into strips. I recommend starting with the printables on the full sheet and doing the patterns with your child. Then cut up the strips and have your child try practicing patterns on their own.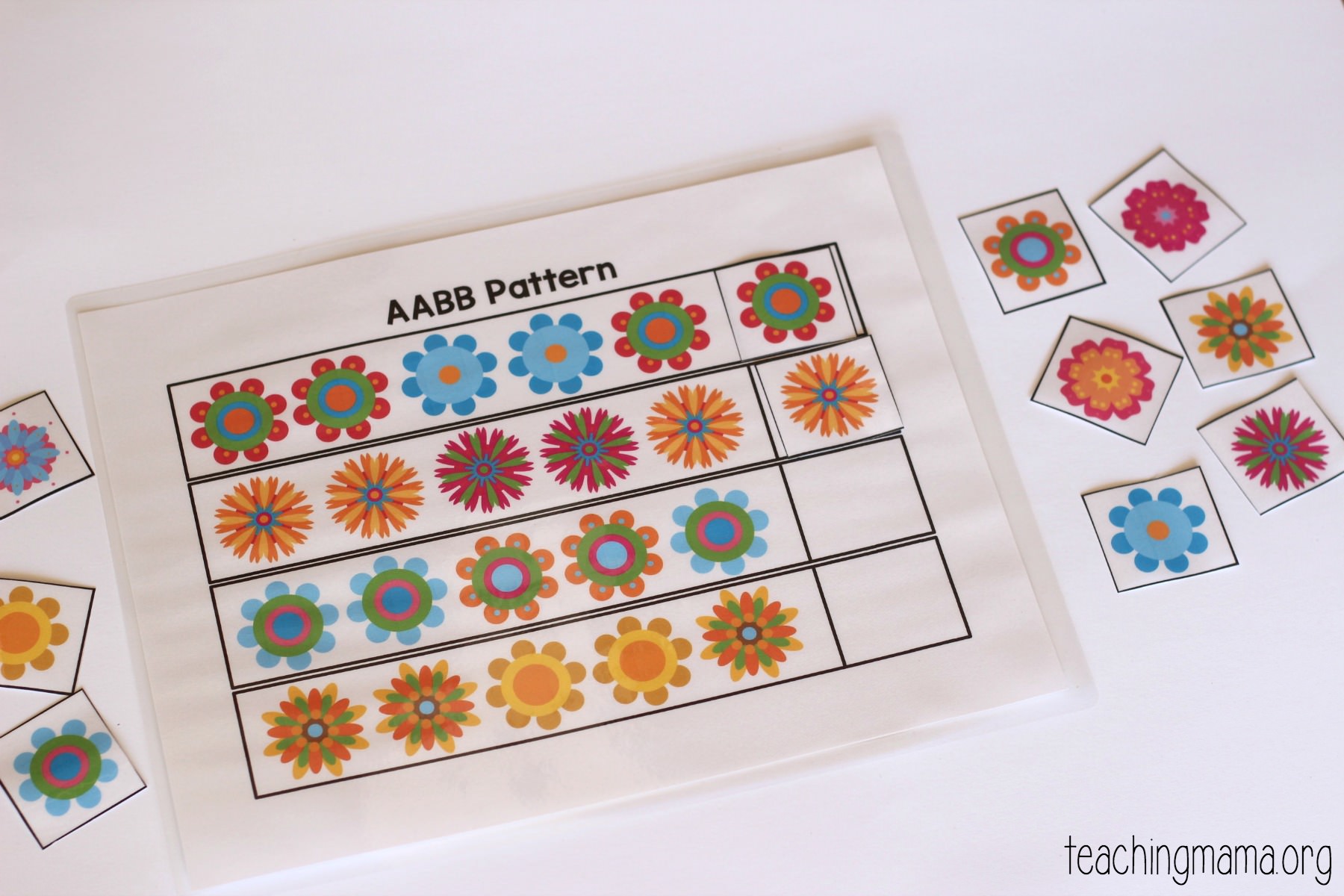 In the printable, you'll find the flower pieces on the bottom. Just use them to complete each pattern.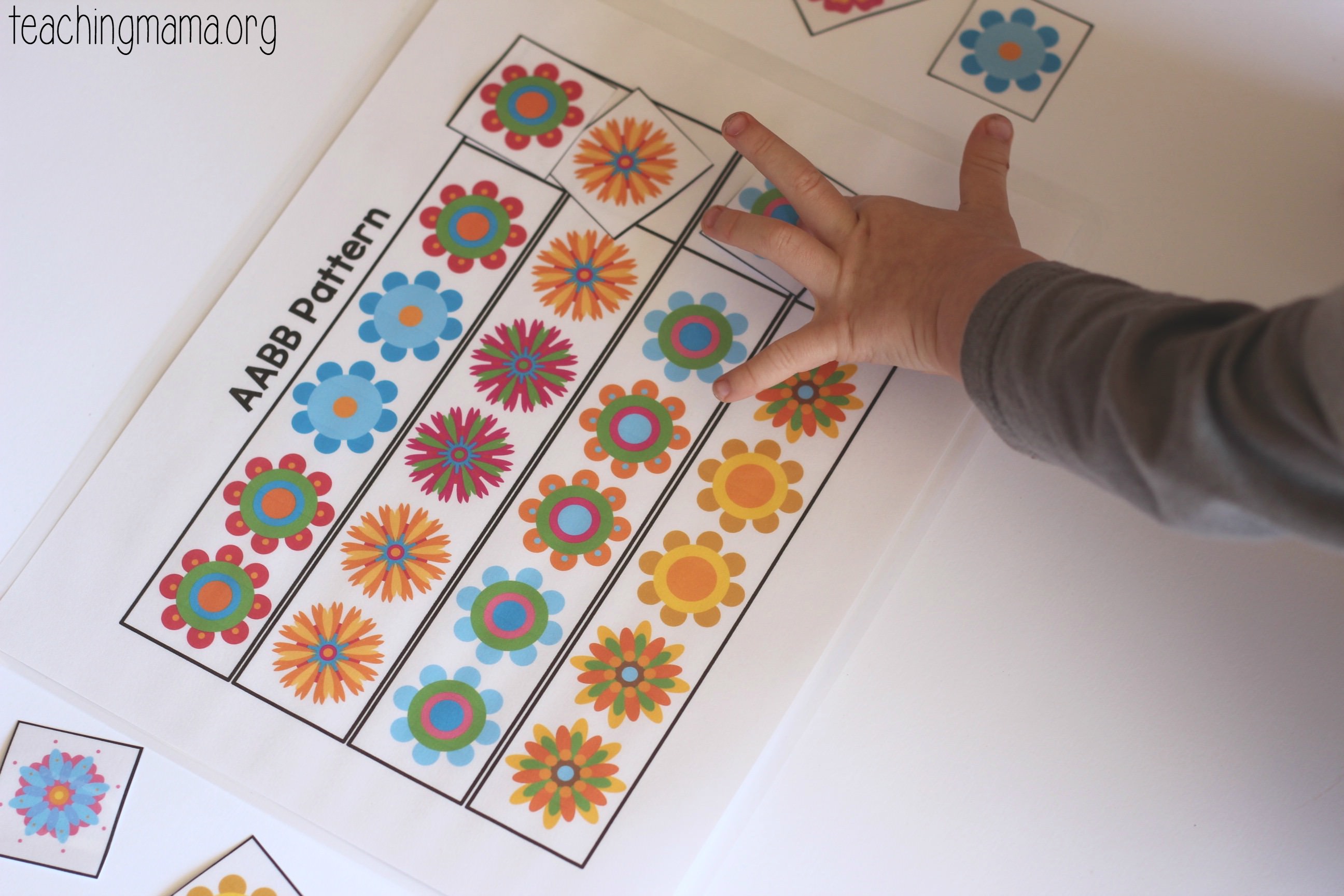 You could also use this activity as a busy bag.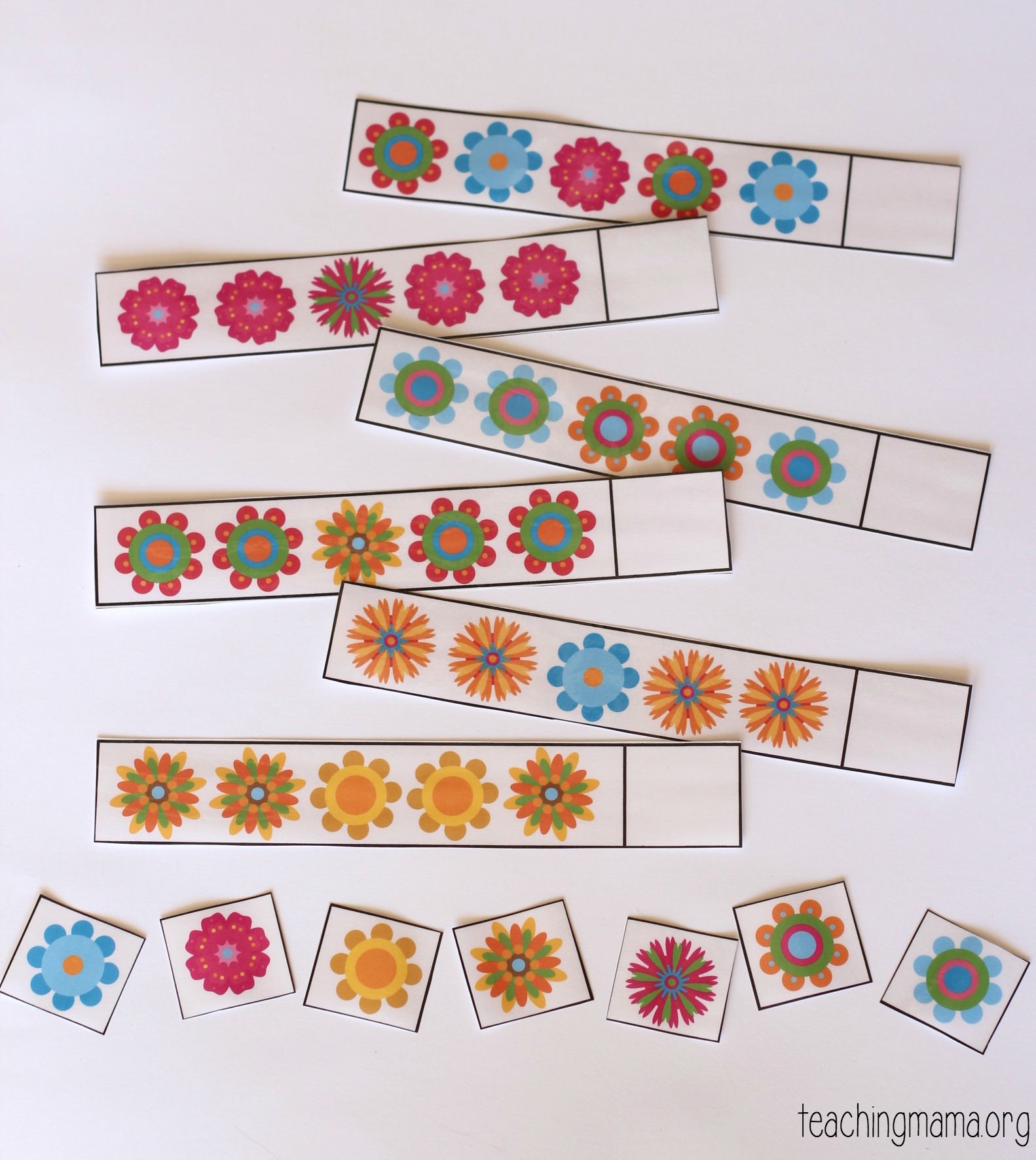 You can download this FREE printable here –> Flower Pattern Strips
Enjoy!