J is for Jesus (free printables!)
Disclosure: This post contains affiliate links.
Christmas is such a beautiful time of the year, but the true meaning of Christmas can easily be pushed aside. Movies, commercials, books, are about Santa, elves, presents, etc. Although I think those things are fun aspects of Christmas, I want my children to really know the real meaning of why we celebrate Christmas. My children are young (4 and 2 years old), so I wanted to do a fun unit with them, focusing on baby Jesus. Today I'm sharing some printables I created for them.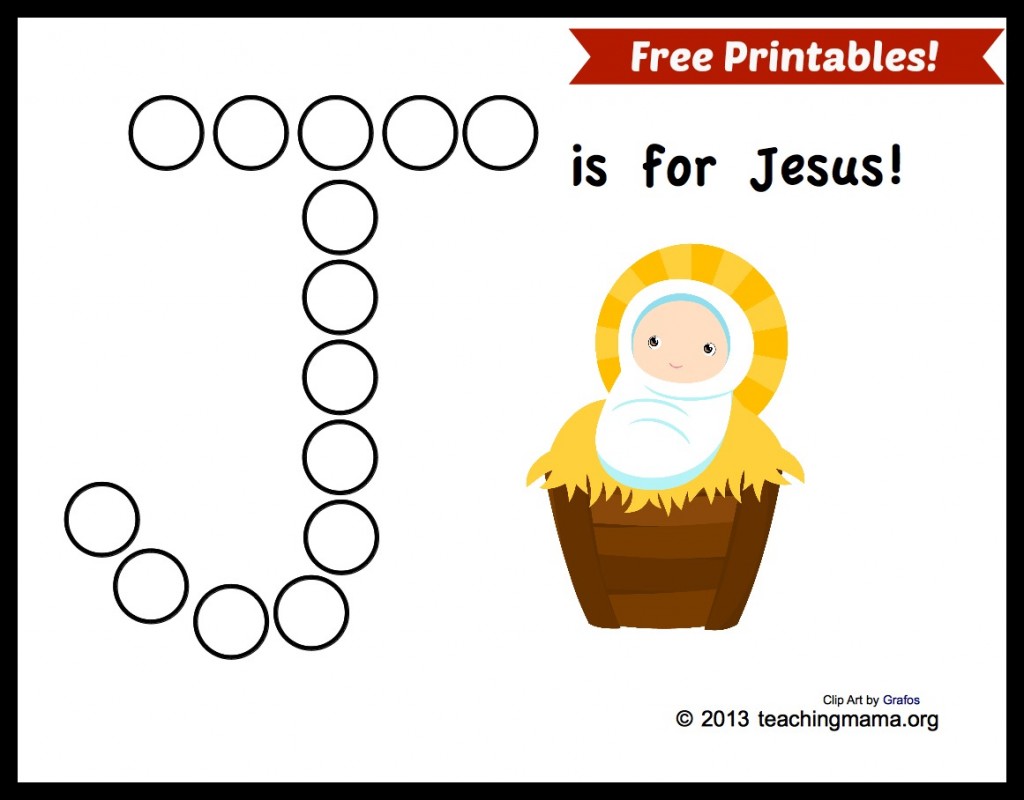 First, we did a Do a Dot page for J is for Jesus. You can use Do A Dot markers
 or Stickers
 to fill in the circles. We also talked about the sound letter J makes. We  made a list of words that have the /j/ sound: juggle, jelly bean, jump, jelly, jeans. You can get the printable here —> J is for Jesus
We talked about who Jesus is and the Christmas story (which you can find in Luke 2:1-20). Then we played with our Little People Nativity Set
. By the way, I love this nativity set for kids. It's perfect for little hands!
Our next activity was completing a puzzle of the nativity scene. This was a little hard, but after I helped him get started, he loved putting the pieces together. You could also glue the pieces to a piece of paper. You can get your own copy here —> Nativity Puzzle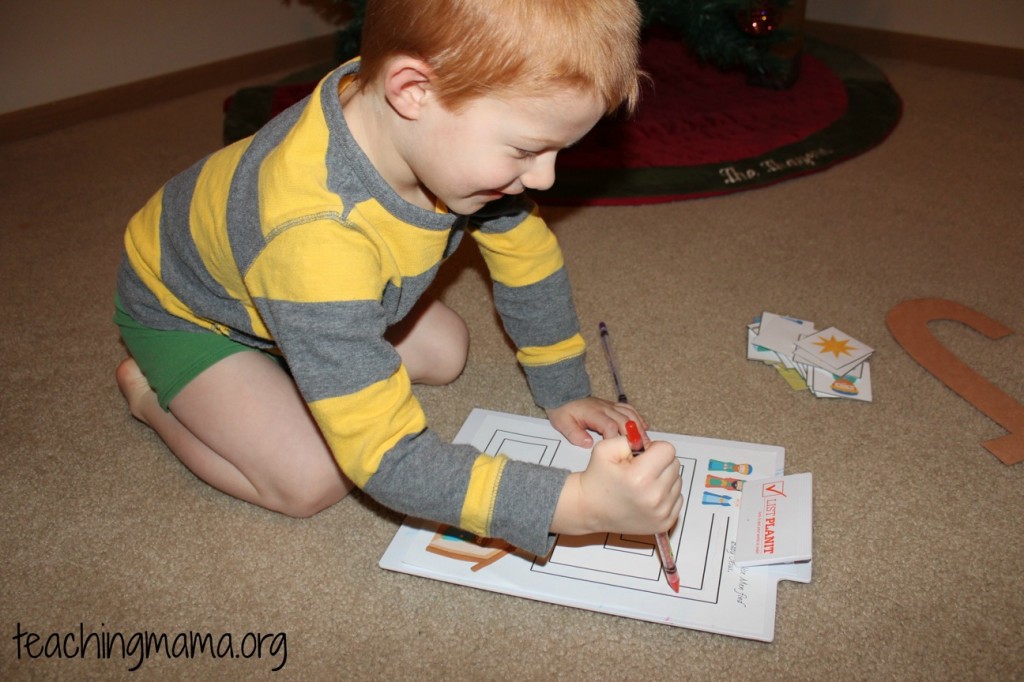 Then we did a maze for the 3 wise men to find baby Jesus. We are still working on holding writing utensils 🙂 You can get your copy of this here —> Baby Jesus Maze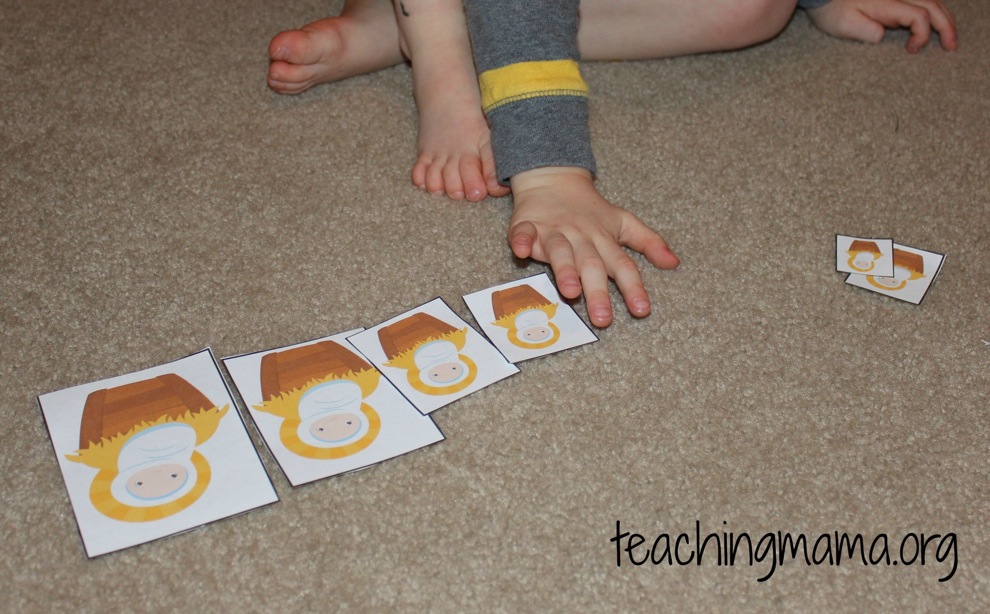 Our next activity was a size sort of Baby Jesus. Get your copy of the printable here      —> Jesus Size Sort
We also played a memory game with people and animals from the nativity scene. With the memory game, you just place all the cards face down, flip two cards over and if they are a match, you take them. If not, you flip them back over.
I laminated the game by using my favorite laminator
 so we can play this game over and over again. You can get your own copy of the game here   —> Nativity Memory Game
I hope these printables will be helpful to you!! Have a wonderful Christmas!
The beautiful clip art is done by Grafos.