5 Bunny Chants for Preschoolers
Chants, songs, and rhymes are so much fun for preschoolers! They are a great way to teach little ones about rhyming and rhythm.  With spring around the corner, I thought I would do some bunny songs and chants with my kids. When I picked up some foam bunnies in the dollar section of Target, I knew I could use them for these chants.  I taped craft sticks to the back and they were ready to go!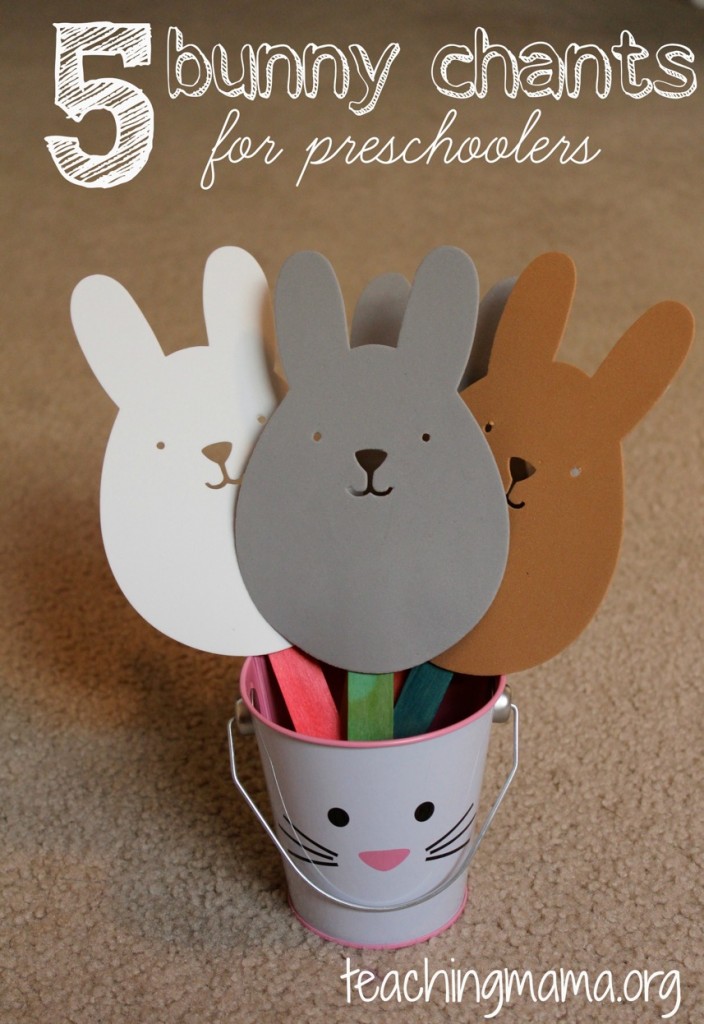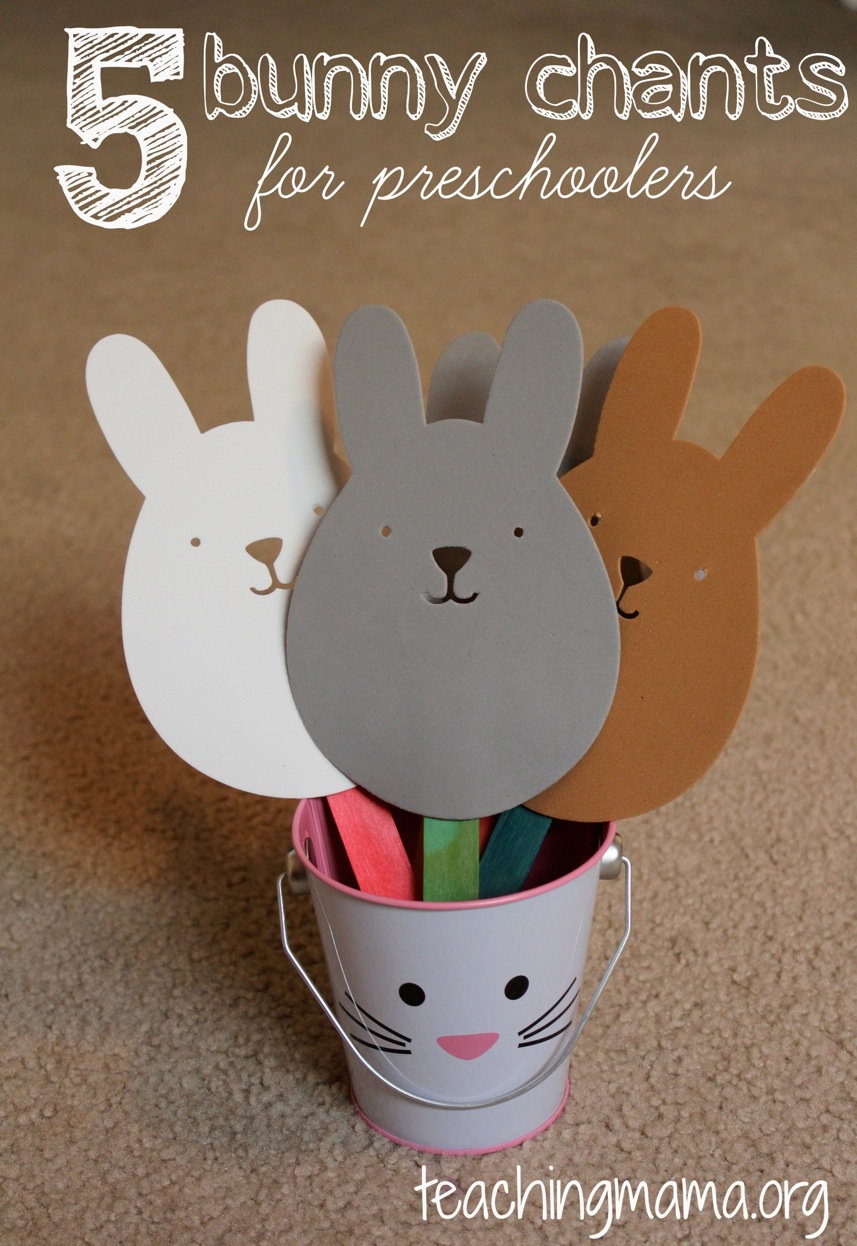 I put together 5 Bunny Chants for Spring. Here they are: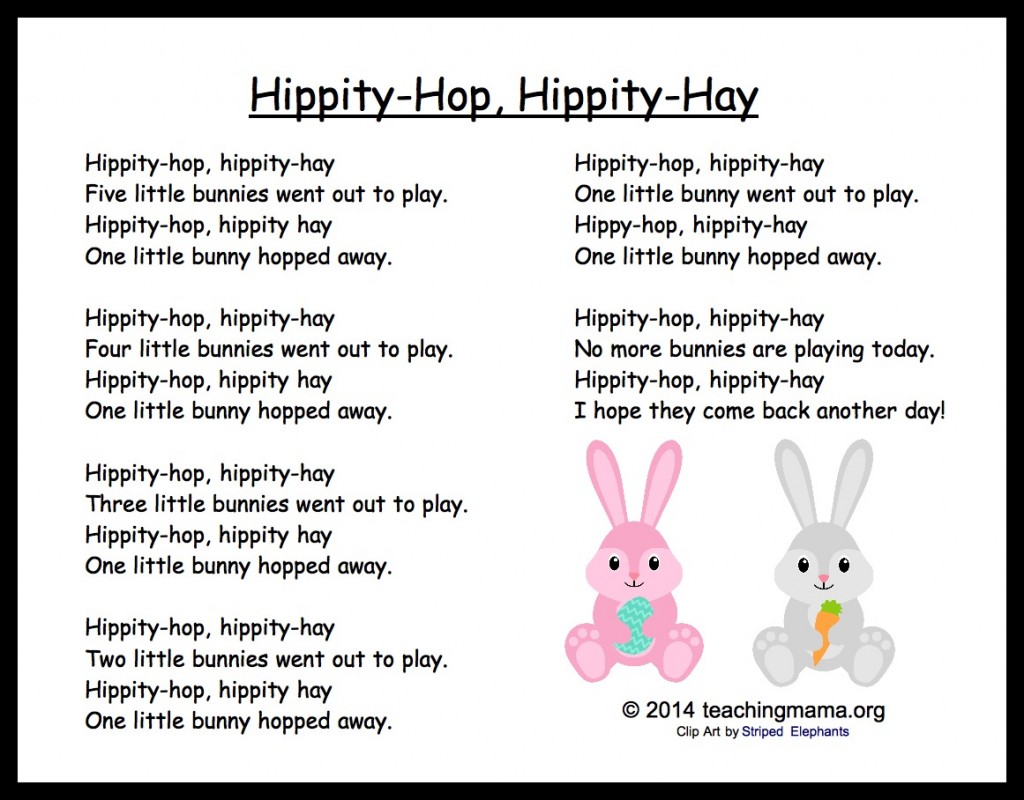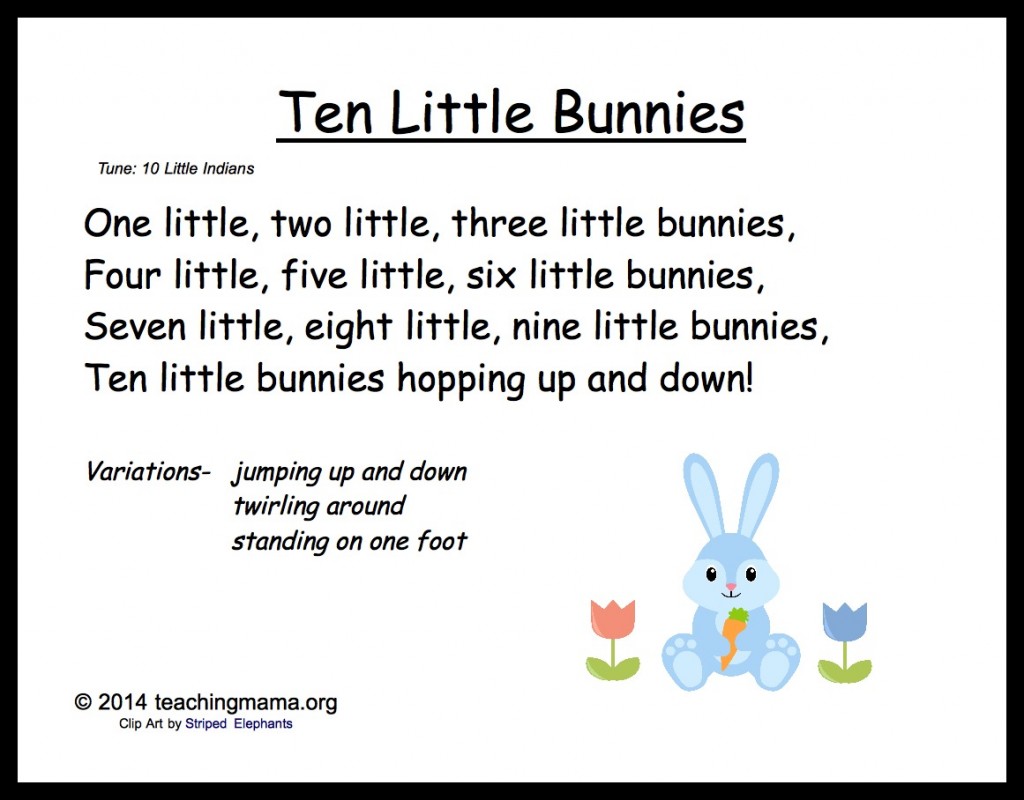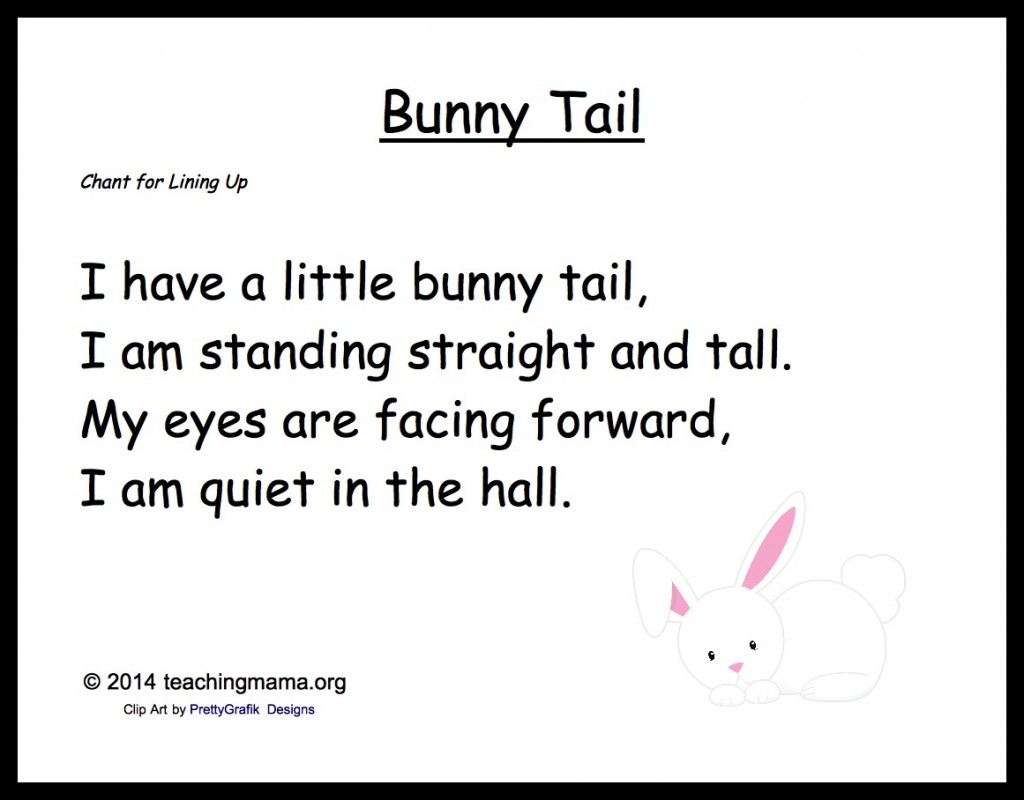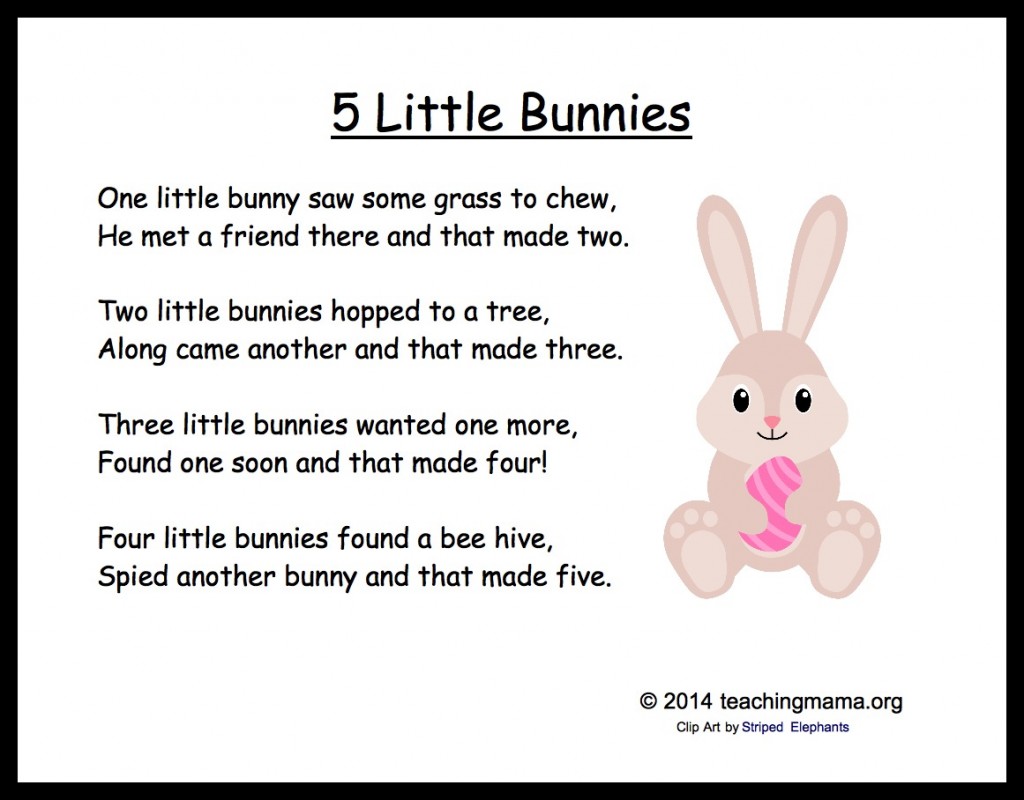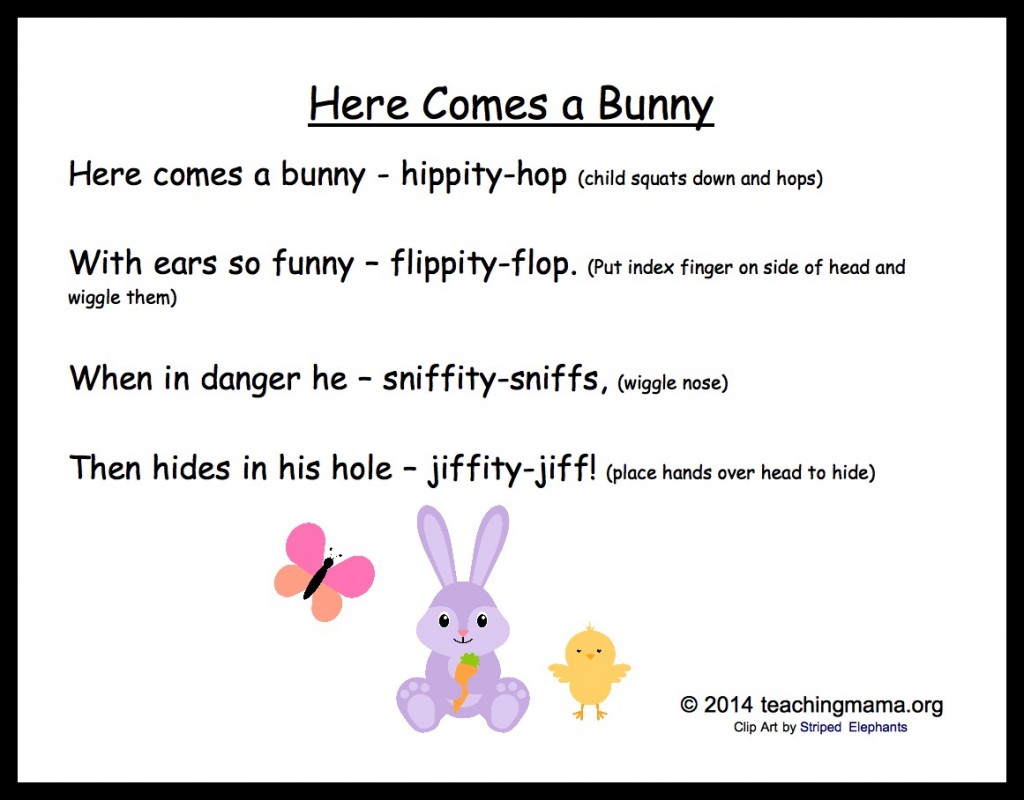 You can download the 5 chants in a PDF version here –> Bunny Chants
Check out my Spring Songs for Preschoolers for more music and brain break ideas!
If you are looking to save time and make your life easier as a teacher, check out Songs and Rhymes for Transitions Times. This book will share 150 transition ideas for every part of the school day! Read more about it here.