5 Fun Activities for Kids in the Bathtub
Do you ever have days where you just need an activity to keep kids busy? When it's rainy, snowy, or too hot and we need a fun activity to do, I will sometimes put them in the bathtub. They love taking baths, but when I throw in a fun activity to do in the tub, they really love it! Today, I will be sharing 5 fun bath time activities.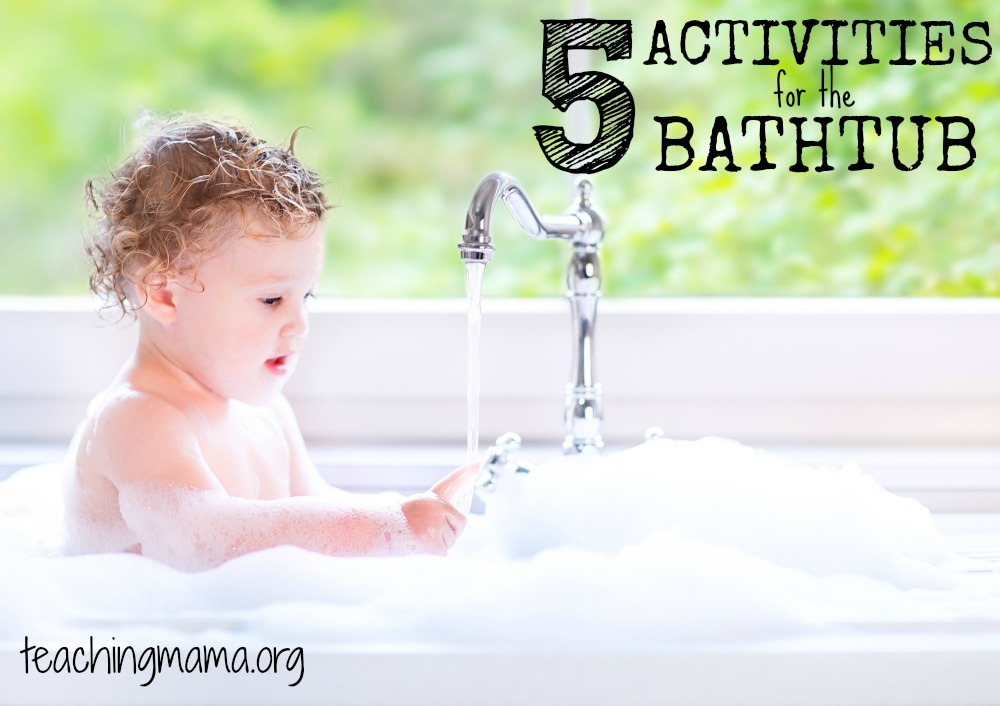 1. Bath Fizzies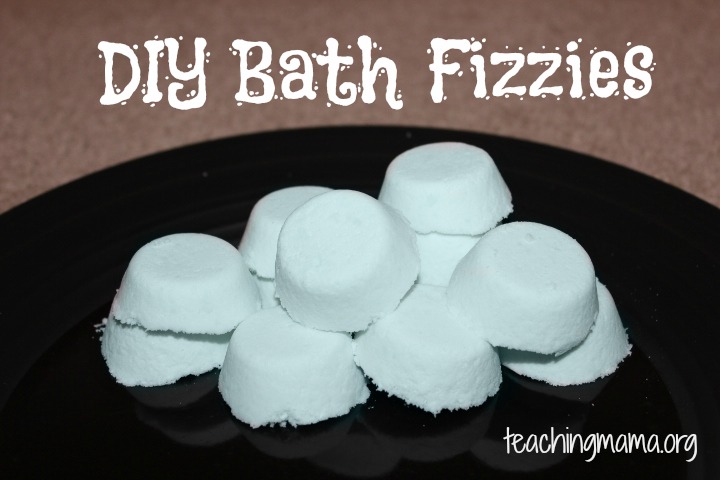 A fun way to make things fizzy and get the tub smelling good is to put in some bath fizzies. I make my own with this easy recipe (thanks to Martha Stewart!):
Here's what you need:
1-3/4 cup baking soda
1 cup citric acid (found by the canning supplies at a grocery store)
2 cups cornstarch
food coloring
water in a spritzer bottle
essential oils (optional)
Mix the baking soda, citric acid, and cornstarch together. In a spritzer bottle filled with water, add food coloring drops. Then lightly spritz the powder mixture while stirring. Add water slowly so the mixture doesn't fizz. When the mixture can be tightly packed or shaped, then it has enough water. (Don't add too much water! I did that the first time and they did not turn out!) If you want a scent for the fizzies, then add 5-6 drops of your favorite essential oil. We used sweet orange and it smelled really nice! Next, just pack them into a mold (like a muffin tin) and let it sit for 2 hours. The fizzies should look something like this when you pack them into a mold:
2. Alphabet Ice Block
This activity is fun and educational! Just take foam letters
 or plastic letters and place them in a dish of water. Freeze for several hours. Then during bath time, take out the dish and set it in the tub. After it's in the warm water, the ice will pop out of the dish. The kids will love trying to get all the letters out of the ice mold!
Then, we line up the letters in alphabetical order on the side of the tub. Who knew bath time could be educational?!
3. Cut-Up Pool Noodles
For this activity, all you need to do is get a pool noodle (found at the Dollar Store) and cut it into pieces. They float or stick to the wall. (And I have no idea why my toddler has a toothbrush in this picture!)
4. Bath Paint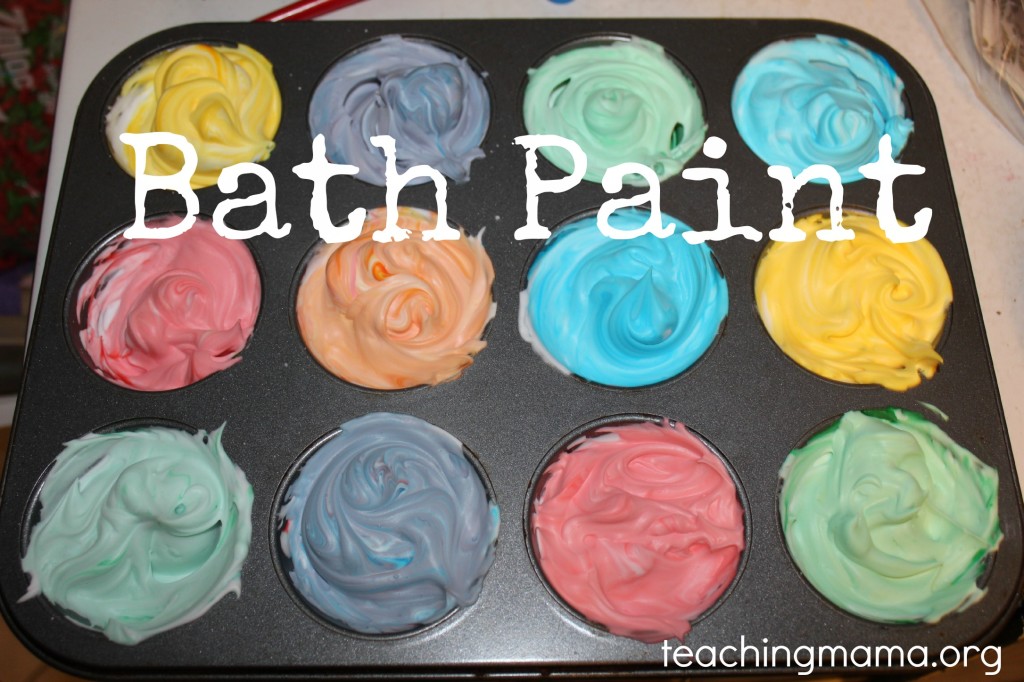 I know I've shared this activity many times, but it is a favorite at our house! To make it, I just put shaving cream into a muffin tin and stir in liquid food coloring. Then I just let the kids paint the bathtub!
5. Foam Sticks
Another fun activity is using foam sticks. You can find these at the Dollar Store. They stick to the wall easily so you can make designs or shapes with them. You can read more about how we played with them here.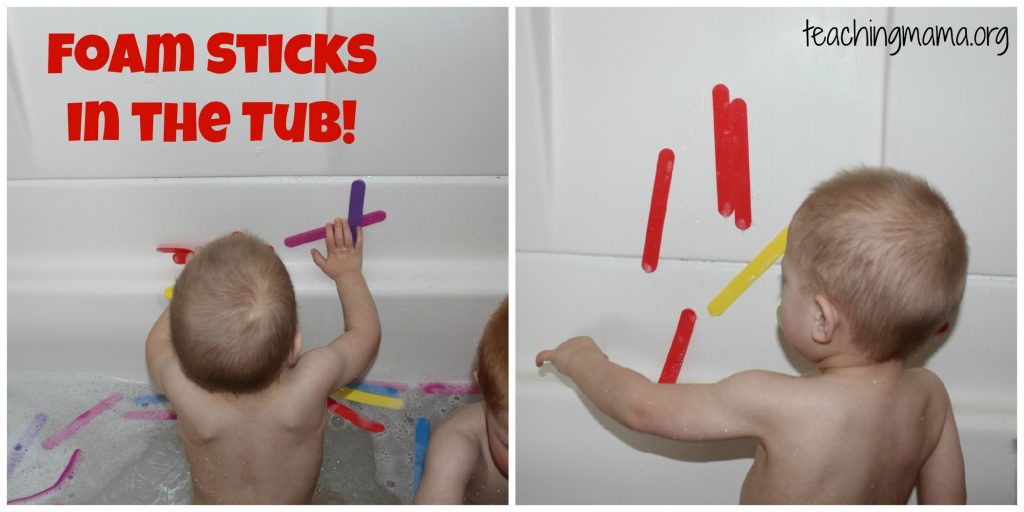 Do you have any fun bath time activities to share? I'd love to hear them!