Apple Tree Game with Sight Words
I love September…it is quite possibly my favorite time of the year! Since apples themes are everywhere right now, I thought I'd share with you a sight words apple tree game I created for my Preschooler and Kindergartener. They are both learning how to read, so this game is a great way to introduce sight words to them!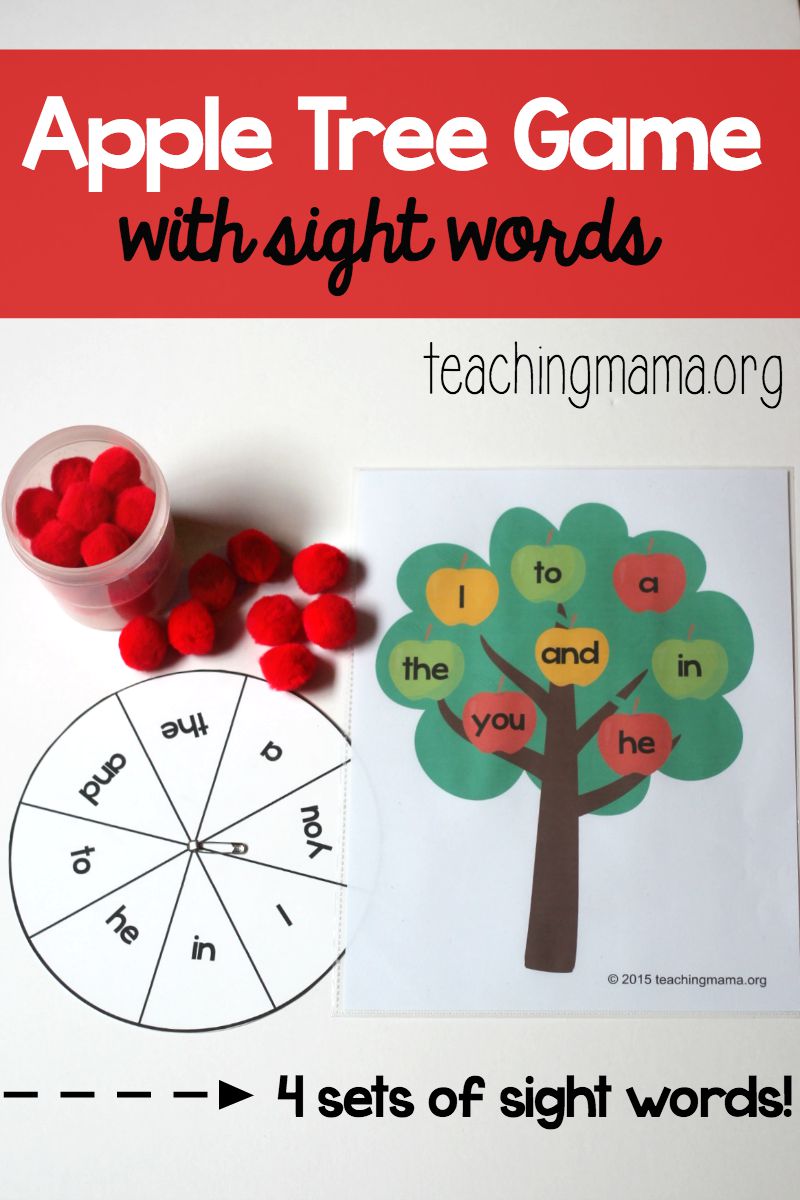 For this game, children don't have to know how to read yet, because they will be looking at the letters in the words and looking for the same ones on the apple tree. If they already know these sight words, then they can do this more independently!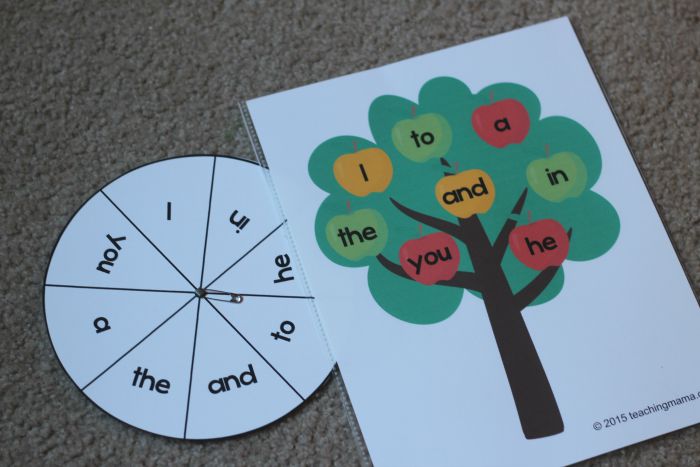 Here's how to play the game:
Each player has a copy of the sight word apple tree printable and a spinner (with the same sight words on it).
Take turns spinning. Whatever it lands on, is the word you cover up on the sight word tree. We used red pom poms to cover up the words, but you could use whatever markers you'd like. Also, there's a paper arrow on the printable you can use as the spinner, or you can use a brad and paperclip (like we did!).
If a player lands on the word already covered, they don't do anything and it's the next player's turn.
Keep playing the game until all the words are covered up.
Make sure to say the words out loud when your child lands on that word, so they can hear it and begin to recognize it. You can even have the child practice sounding out the words.
We had a fun time playing and by the end of playing several rounds, my kiddos started to recognize and read the sight words. Yay!
I created 4 sets of these games using different sight words. That way you can keep playing this game and learning with different words.
In the printable, I also included a list of sight words on apples to use however you'd like!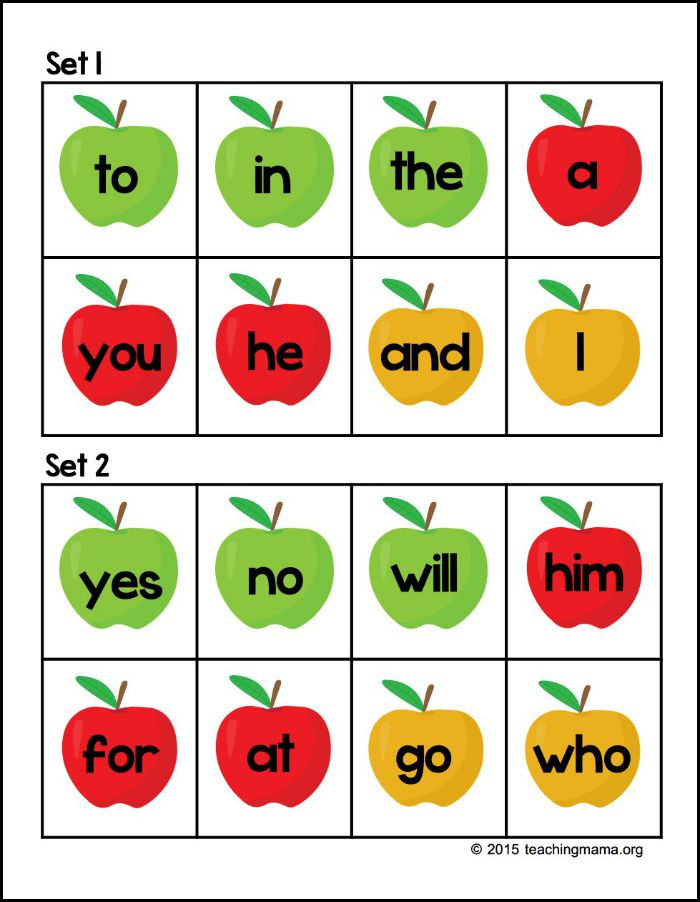 This printable is free and you can use it for classroom or personal use! Just make sure to look at my terms of use before printing.
Get the Apple Tree Game HERE.
I'd love to hear how you use this game and sight word printable! Happy Learning!