Vowels are a great concept to teach after a child knows the alphabet. Learning vowels can be tricky, so today I'm sharing with you a free vowel cards to help teach this to your child.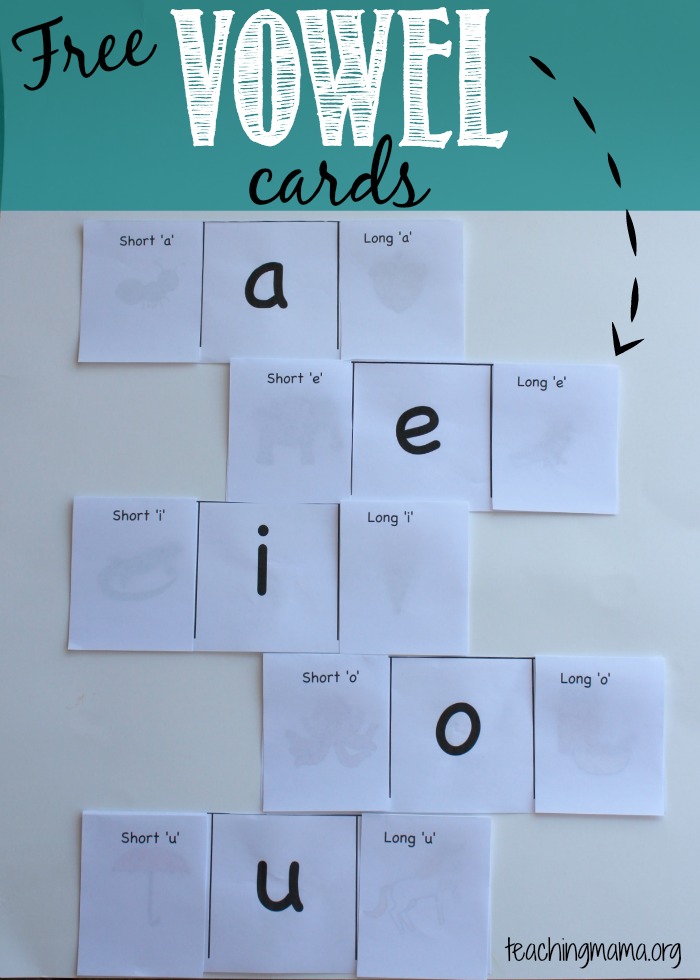 When you introduce vowels to your child, it is important to explain that vowels give words their volume! Ask your child to tell you the sounds in the word 'wish'. If he can segment, he will tell you /w/-/i/-/sh/ are the sounds. Ask him to tell you which sound is the vowel in the word. If he cannot, then share what the word would be without the vowel sound –> /w/-/sh/.  Say that a few times and then add in the /i/ and see if your child can hear the vowel sound now.
On these vowel cards, there's the short vowel sound on the left side and long vowel sound on the right side. When you lift the flap, there's a picture of a word with that sound.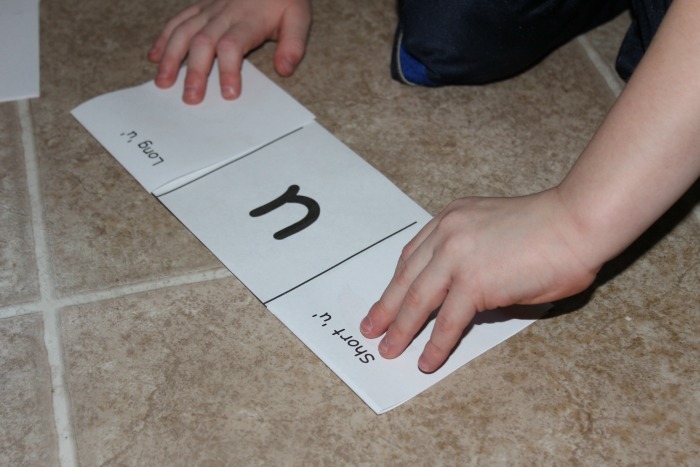 Explain to your child that there are short and long vowel sounds. The best way to remember the differences is to think about the long vowel rule—If a word says the name of the vowel, then it is making a long sound. For example, acorn is a long vowel because /a/ is pronounced 'ayy'. Don't worry if your preschooler doesn't catch onto this right away! This is just a simple way to introduce vowels to them.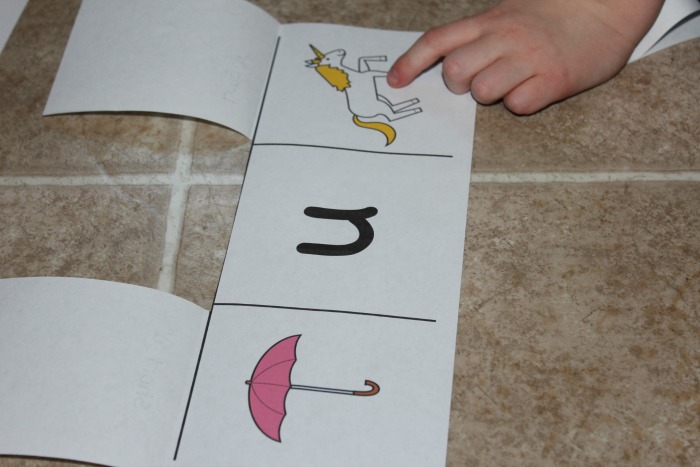 To download your vowel cards, click here —> Vowel Cards
Here are the directions for putting the vowel cards together:
Print the first page, flip it over and print the second page on the back.
Cut along the dotted lines. (I cut a little off to the side so I wouldn't see any of the dotted lines.)
It will look like this…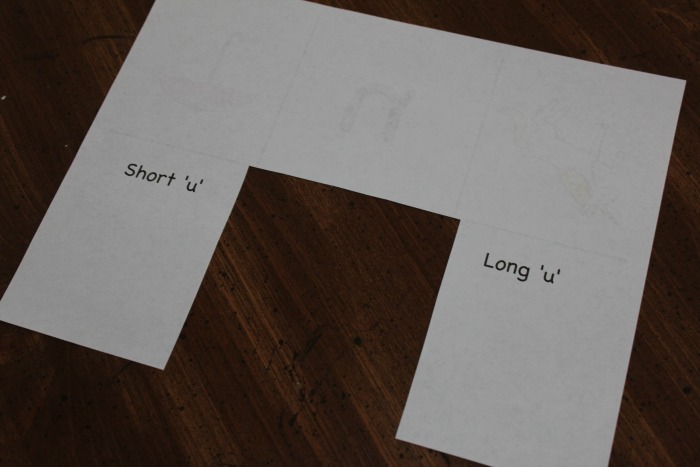 Fold the flaps down to cover the pictures and you are done! There are 5 vowel cards…A-E-I-O-U!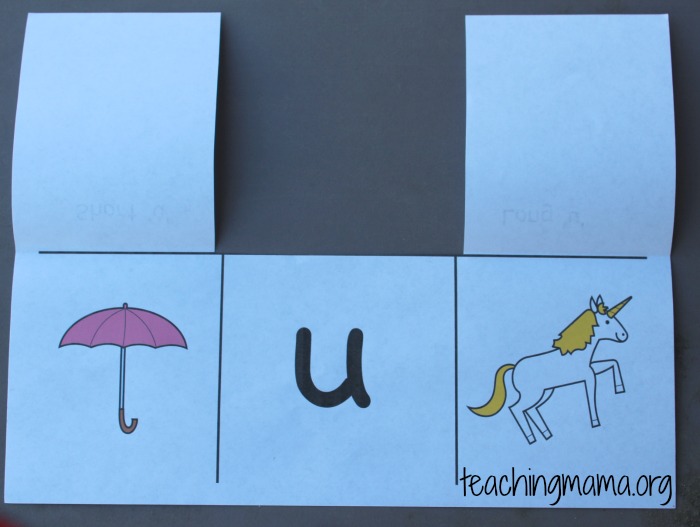 If you are wondering what to teach next to your beginning reader, you will want to check out my post on 8 Things to Teach After the Alphabet.