Sight Word Reader for the Word "The"
I'm back to share my weekly sight word reader! This week I'm sharing a super-important sight word – the word "the"! According to Wikipedia, "the" is the #1 most common word. I believe it! This word is not one that can be sounded out, which is why it's a sight word.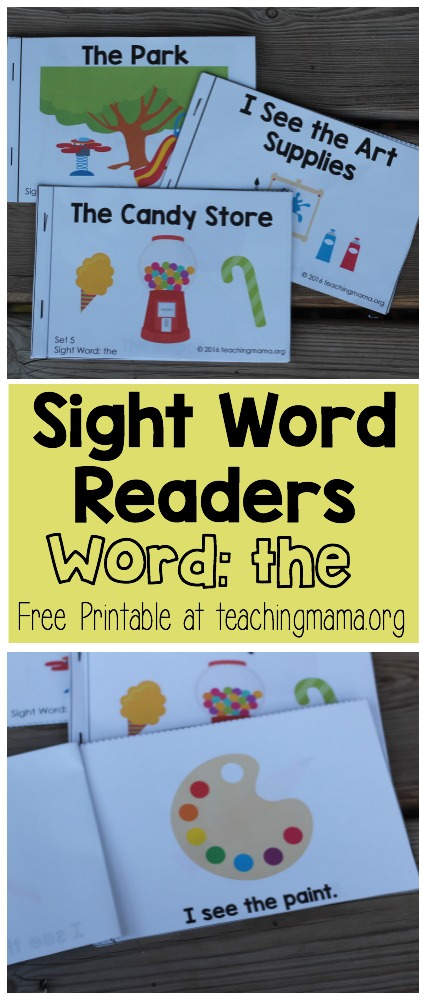 In this set of readers, there are 3 booklets:
The Park
I See the Art Supplies
The Candy Store
In each book, I have simple sentences for the child to read. The books use sight words from the previous sight word readers that I've created. They use the words "I", "see", and "the" frequently. I also added in the word "like". Have your child look at the pictures to help them read the sentence.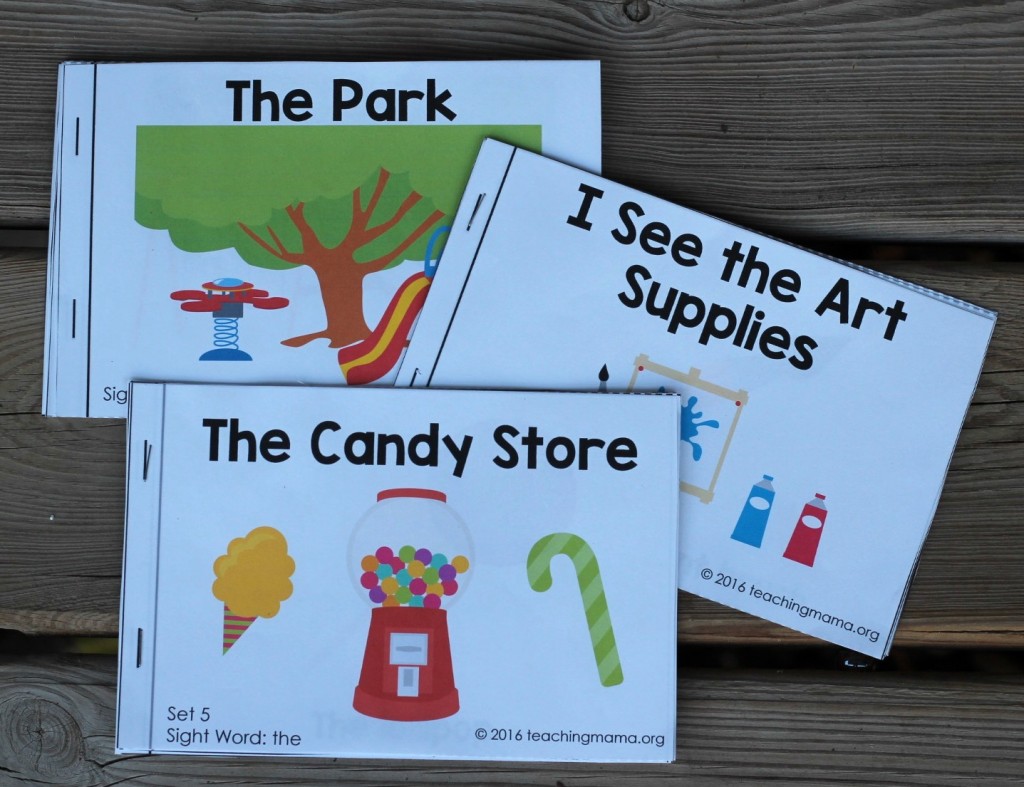 I love using sight word readers with my preschooler to help him learn to read! These little books give him the confidence he needs as a beginning reader.
Looking for more sight word readers?
Check out my bundle pack that includes 22 sight words and 66 printable booklets! Find out more about the bundle here.