The 5 Senses – Printable Games
Saying our family loves games is an understatement! Any kind of game, we are down. So naturally when I teach my kiddos, my go-to activity for learning is games. We have our fair share of games in the closet, but I really love it when I have a chance to make my own. There are so many projects and experiments out there to teach your kiddos the 5 senses I really wanted to share the games I made for my kids to give you guys another tool to help teach.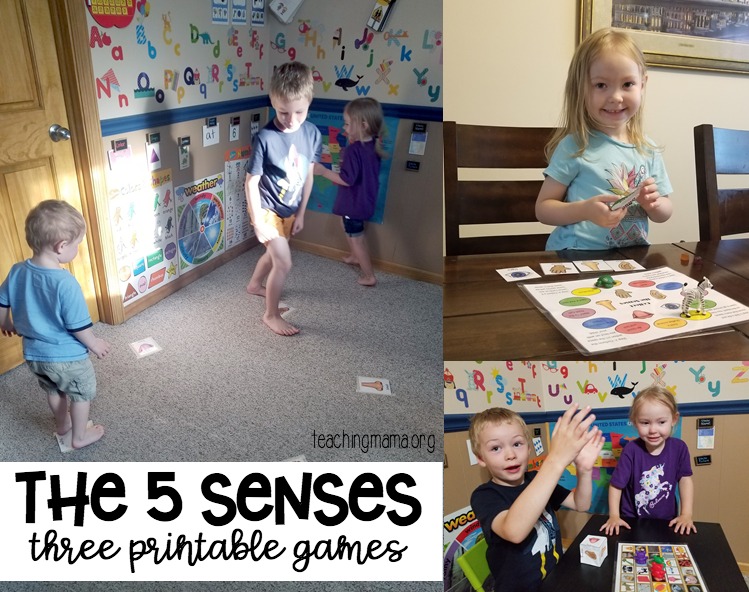 1. 5 Senses Board Game
Board games are my jam! I would play them all day if I could; unfortunately, my kiddos like to also play with Legos, Barbies and go outside. This game was absolutely perfect for my 4 yr old (we did have to buy fresh garlic for an example). The file includes the board game and 2 dice (1 meant for a challenge).
Click here to download the printable —> 5 Senses Board Game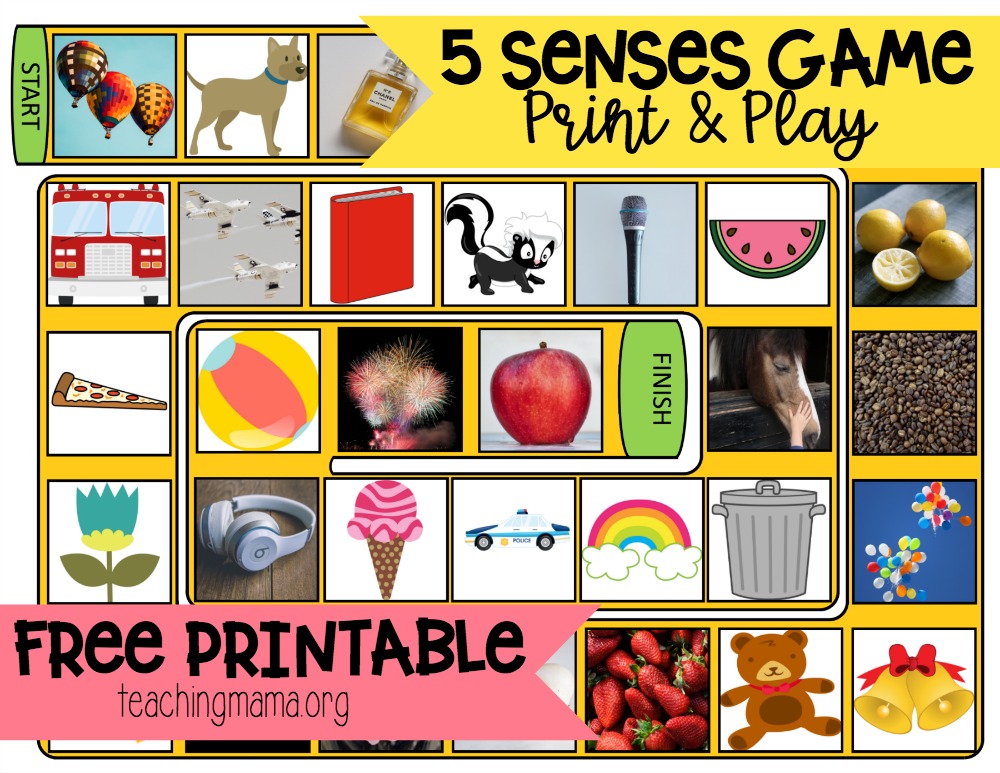 2. Senses Walk
This game/activity was a huge hit with all ages! Large Motor Games are usually the most fun for the kiddos and really engaging. We printed out (laminated for durability) palm size sense cards and taped them to the floor. You can also tape/glue them to a cereal box instead. We played a "cake walk" type game, where the card you landed on when the music stopped was the one the kid had to name and/or give example of. For my 2yr old, he showed the body parts and tried repeating the sense word. For my 4 yr old, she called out the sense and gave an example. Of course my older son (7 yrs old) joined in, so his challenge was to give an example of one thing that used all 3 senses they landed on combined.
Download the printable here —> Senses Printout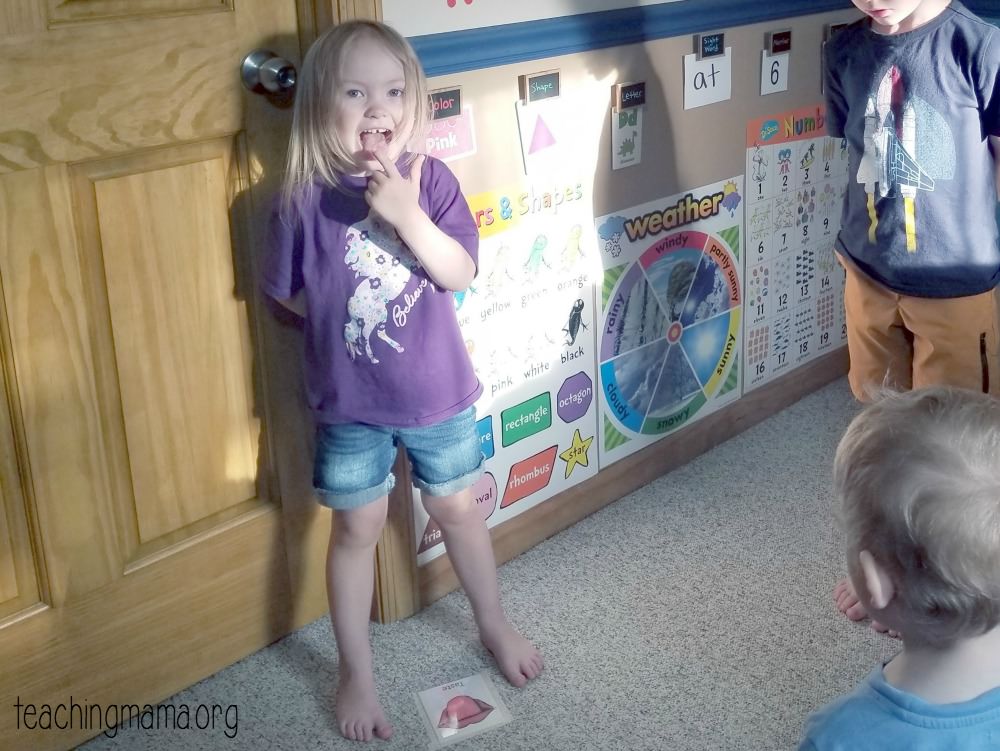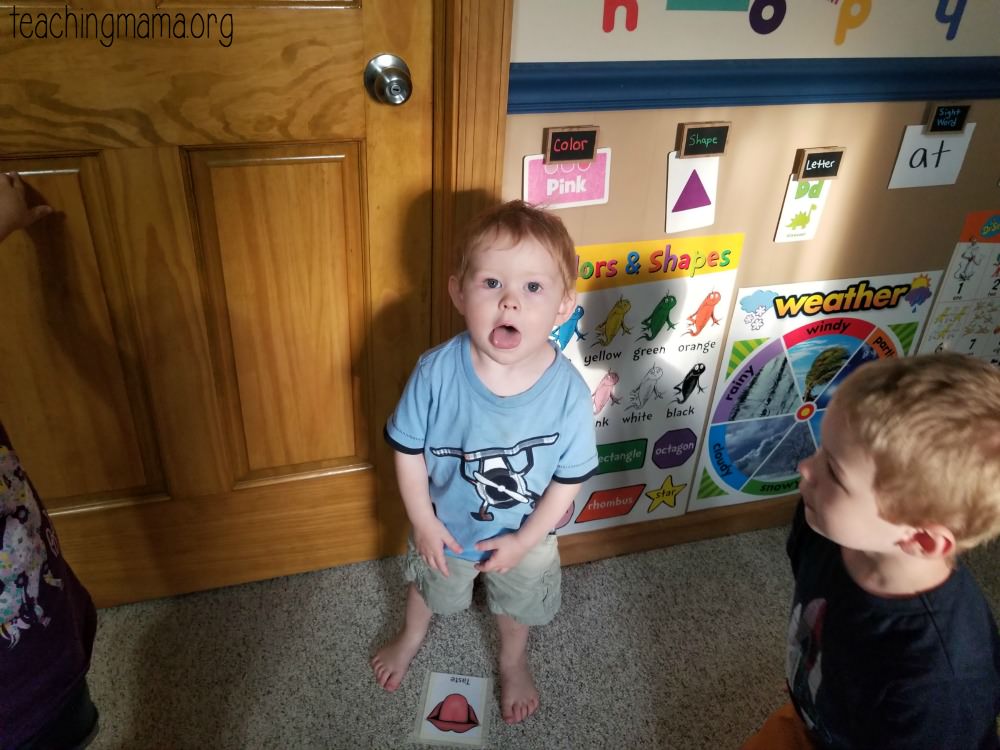 3. Collect the Senses
I said I liked game boards, so here's another. The kiddos had a blast with this one! We changed locations for this game to upstairs at the dinner table. This is an action based one, so it requires some items. As you complete the actions you obtain sense cards till you get all 5.
Food (2 or 3 options)
Stuffed Animal
Trash Can (playing with close access to kitchen trash is ideal)
Music on phone
Drink (2 or 3 options)
Fragrant Hand Soap
Bag of beans or rice
Hope you enjoy these games as much as we did!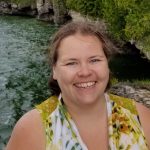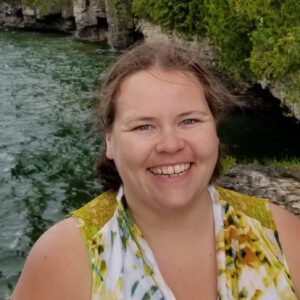 BIO: Rachael
 Alley is a mother of 3 and wife to a loving husband. 
Rachael
 is a former chemist turned stay-at-home mom currently residing in Chicago, Illinois. Her favorite things to do with her kids are random science experiments and dance parties. On the weekends she enjoys time doing outdoor activities like hiking, kayaking, and canoeing.