Beginning Sounds Matching Activity
An important skill to work on with young children, is learning to distinguish the beginning sounds in words. This is a skill that will build the foundation for reading. I have a really fun activity to share with you that will practice beginning sounds of words and practice fine motor skills!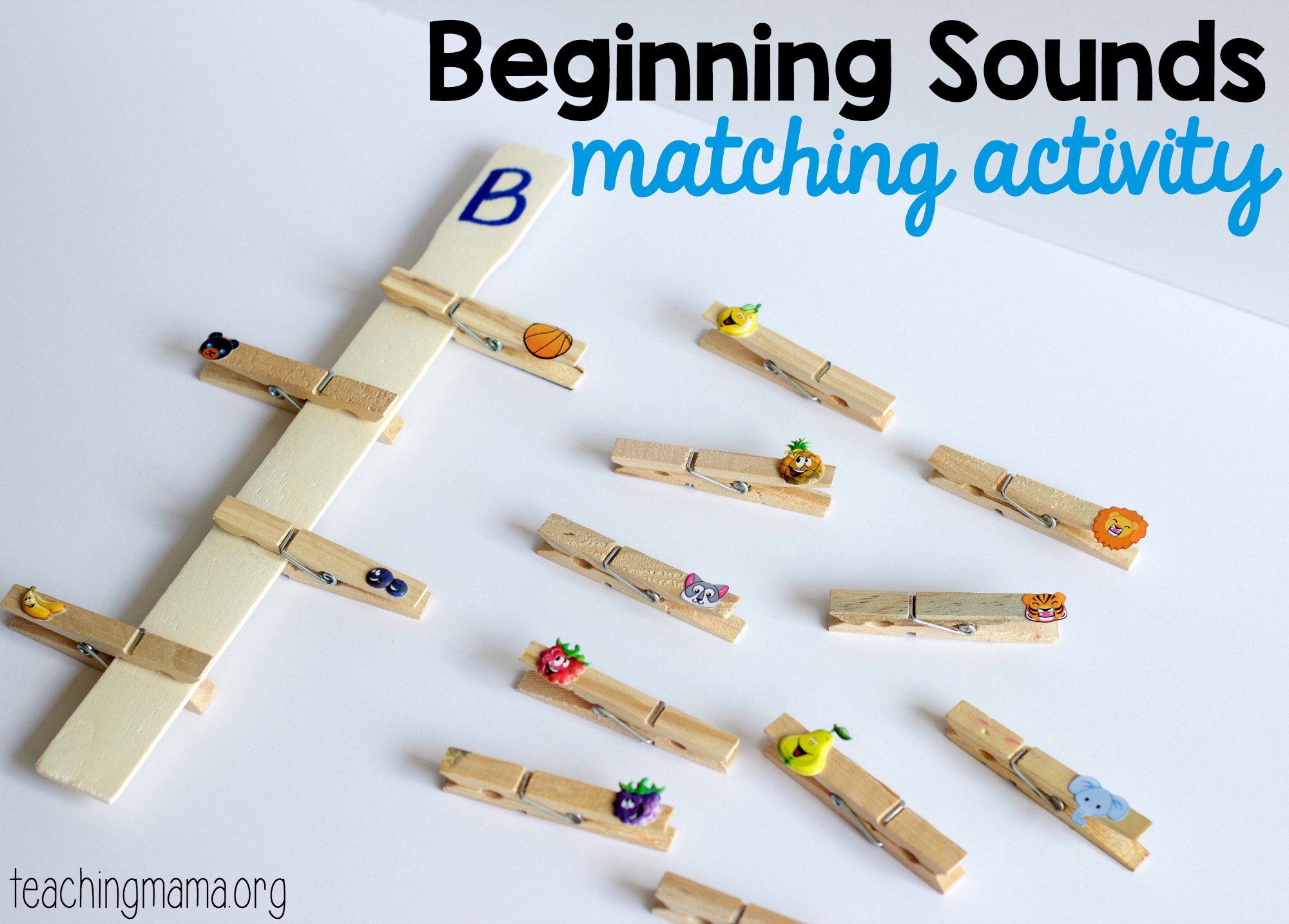 This beginning sounds matching activity is very simple to set up. Here's what you need:
paint stir stick (free from hardware stores)
clothespins
stickers or pictures
marker
To set up this activity, use a marker to write a few alphabet letters onto the stick. Then put stickers onto clothespins. Use stickers that will represent a variety of sounds. I found these cute stickers of fruit and animals at Michaels.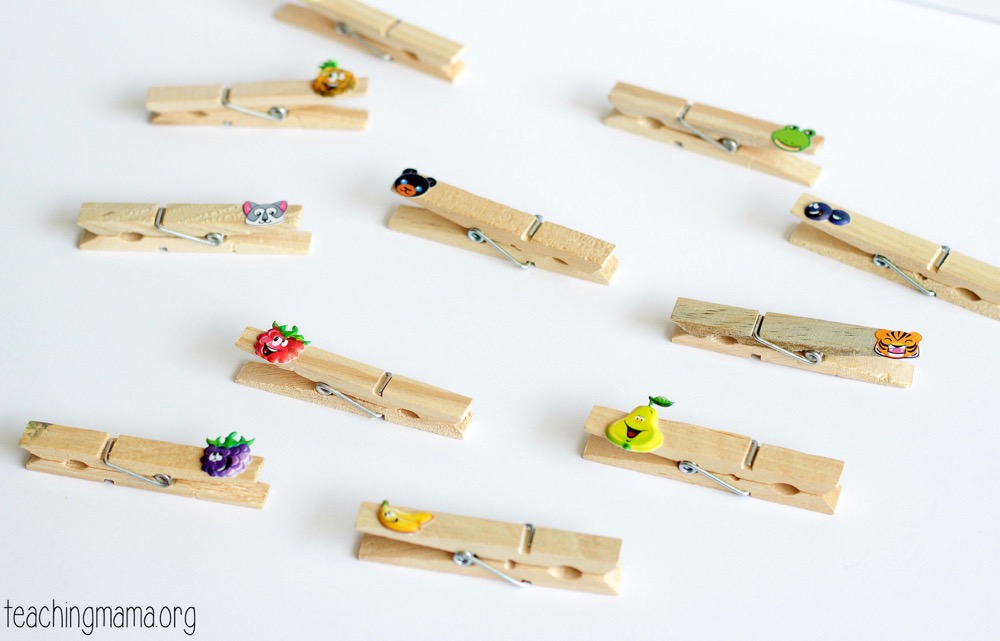 The goal for this activity is for the child to pin the clothespin onto the stick where the matching letter is. For example, you'd put a clothespin with a lion on it next to a 'L'.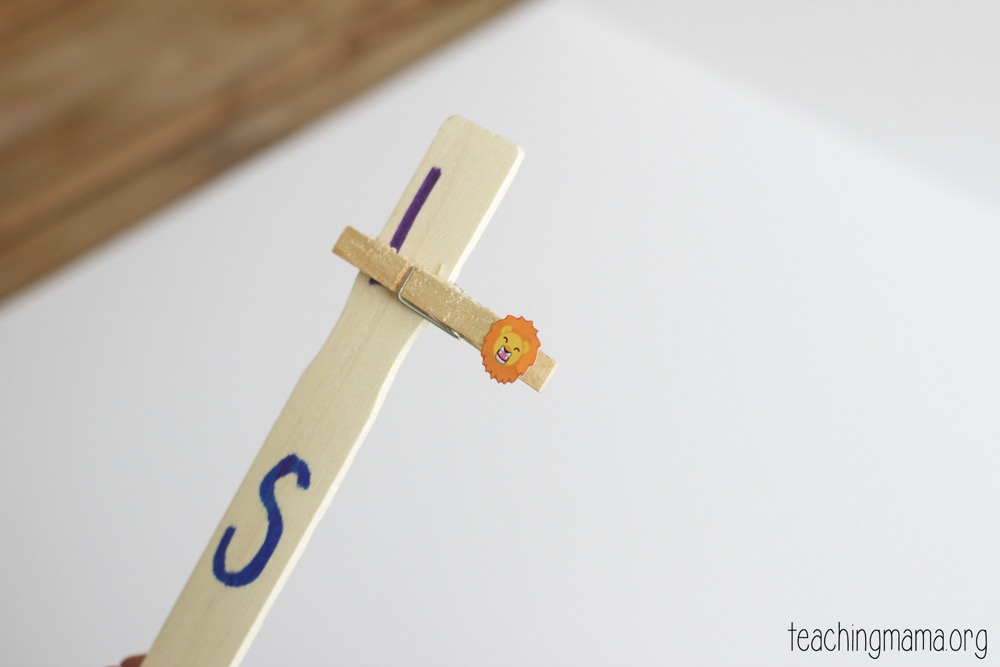 You can do this activity two ways. First, write 4 alphabet letters onto the stick and have a variety of clothespins for the child to choose from.
The other way is to just write 1 letter onto the stick and have the child pick clothespins for just that letter.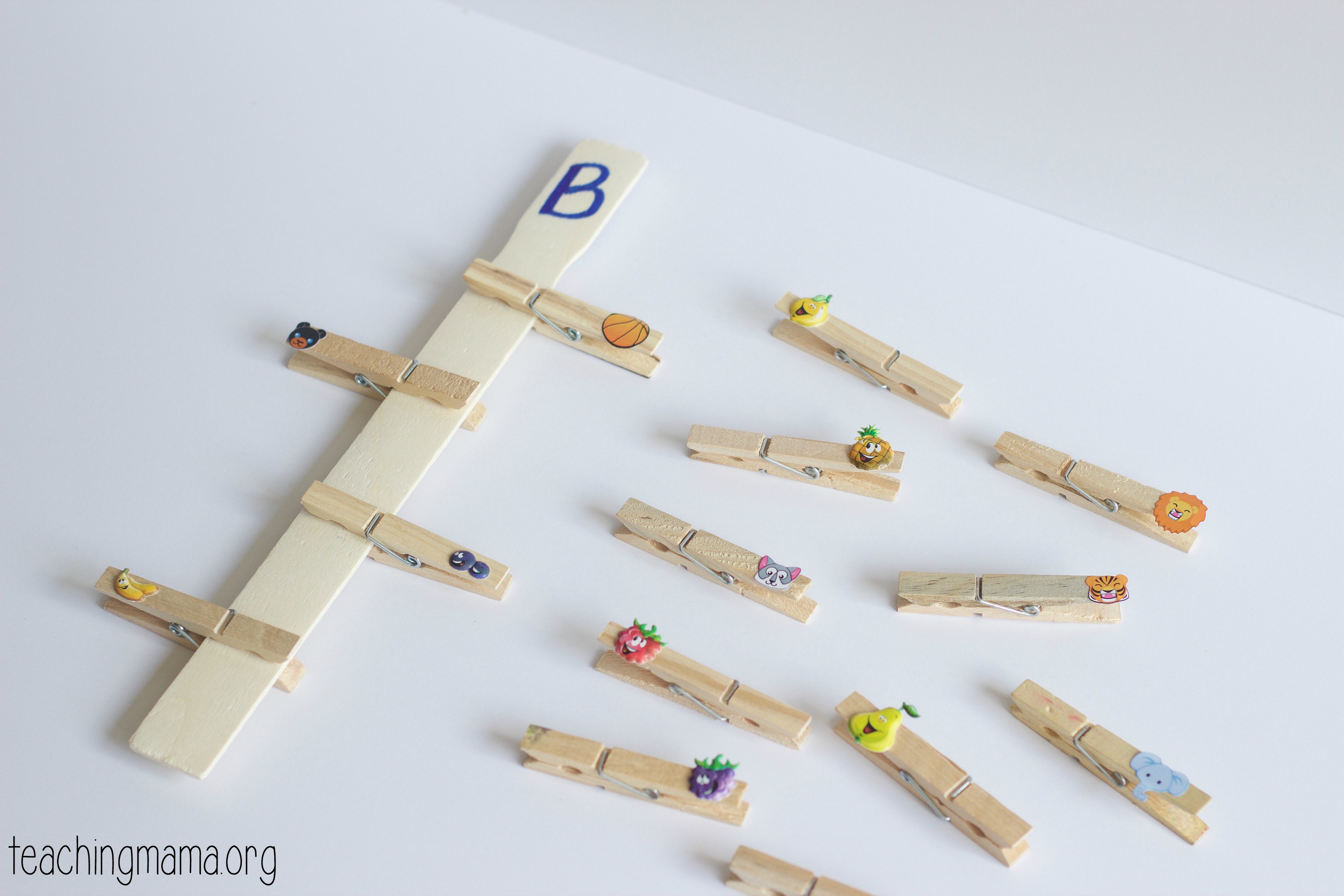 Both ways are a great way for a child to practice listening to sounds in a word.
Here's how I'd lead the activity:
Teacher: "I would like you to find a clothespin that starts with a 's'. Listen how 's' makes a 'sssss' sound, like a snake. Can you find a clothespin with a 's' sound?"
Child: "Hmmm. This one with the cherry."
Teacher: "Not quite. Let's listen. "Cherry" has a "ch" sound. It's close though! Listen closely. "Ssssss"
Child: "Oh I know! A strawberry!"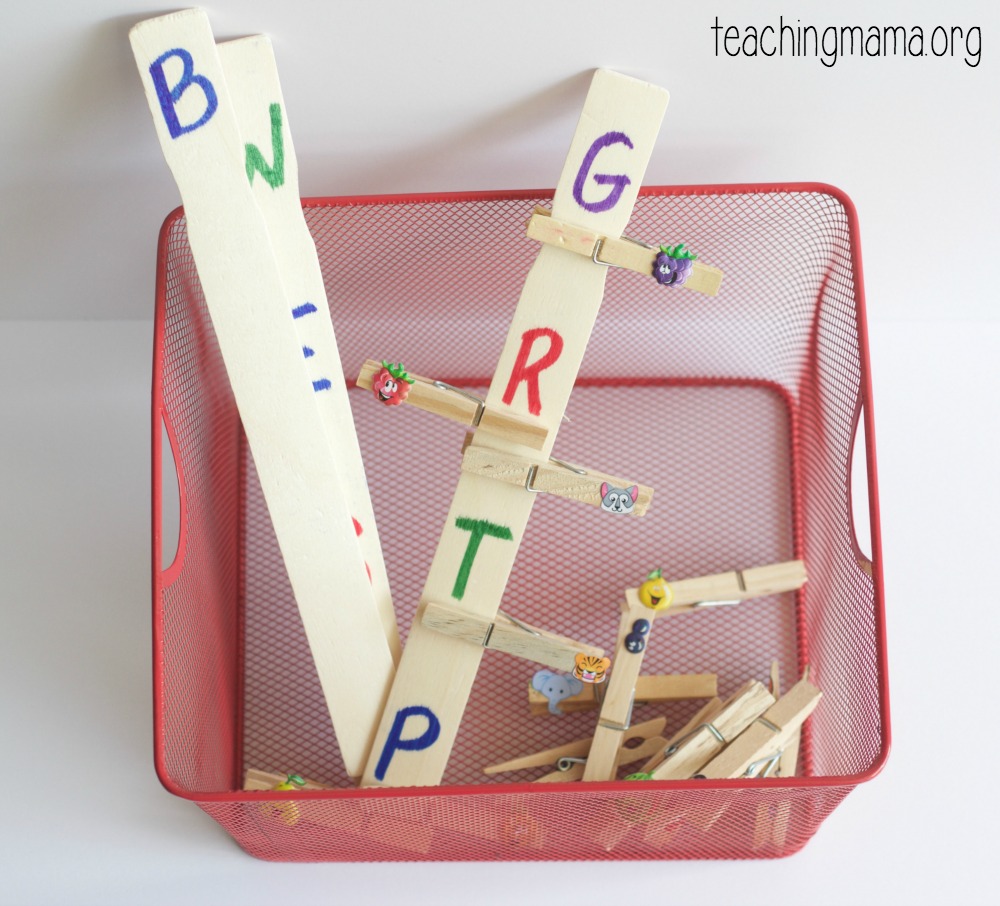 My 4-year-old thought this activity was really fun. I was happy he was able to practice fine motor skills with opening the clothespins.
For more about preschool literacy, visit here. Hope you'll enjoy this activity as much as we did!