Create a Turkey – Thanksgiving Activity
Thanksgiving is in just one week! I know that the day is filled with lots of preparations for the big meal, so the last thing on your mind is finding ways to keep your little ones busy. Am I right?! Today I have the perfect idea that is so simple to set up. I call it an invitation to create a turkey!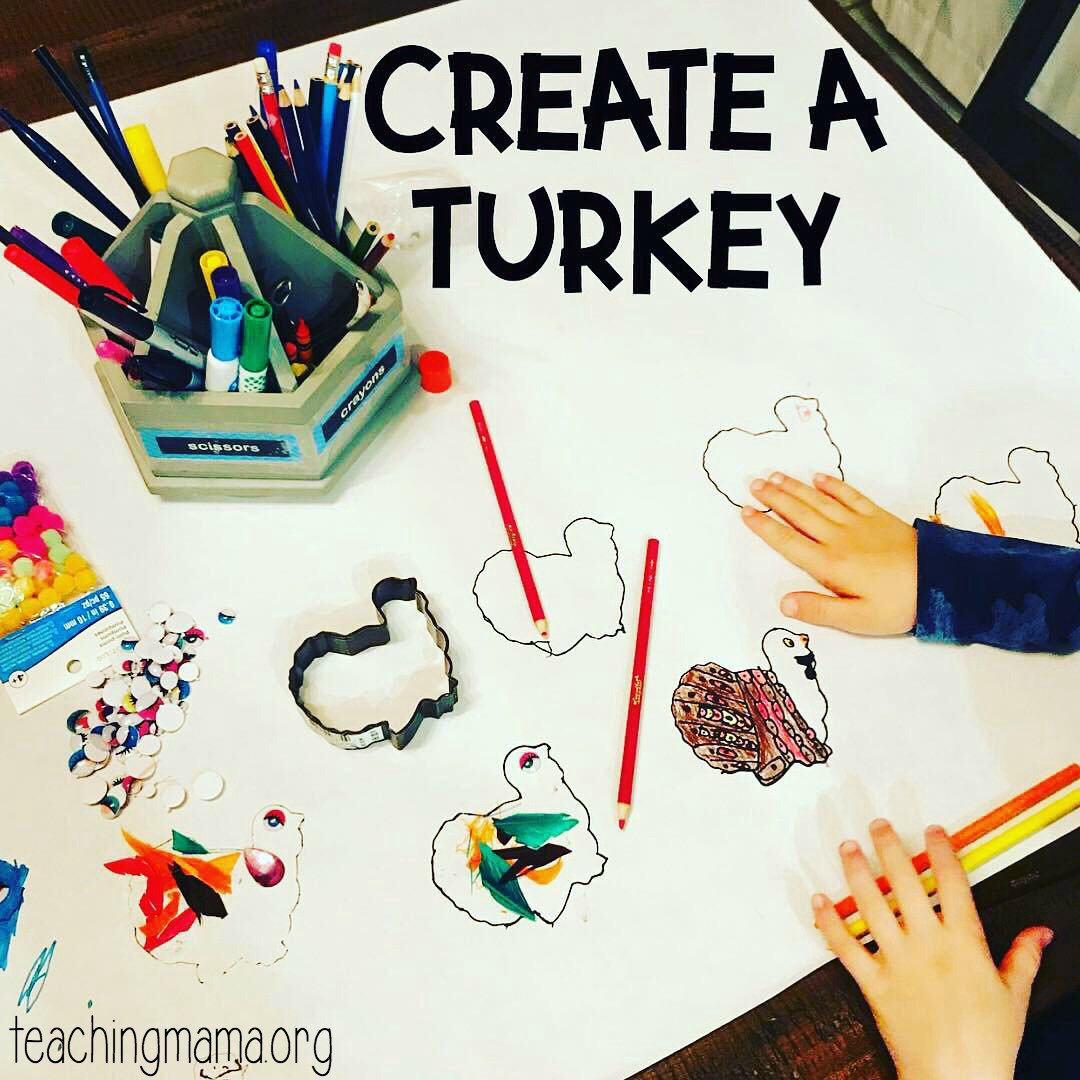 Here's what you need for this activity:
paper (I use white butcher paper)
turkey cookie cutter
marker
things to decorate: feathers, jewels, pom poms, googly eyes, writing utensils
To set it up, simply use a turkey cookie cutter and trace around it on the paper. Make turkeys all over the paper. That's it! You could even do this ahead of time and then set the paper out when you're ready for the kids to create a turkey.
Then invite your child to create their own turkey. This is an open-ended activity, so they could design it however they'd like.
I loved watching my boys create their unique turkeys. We used feathers, markers, jewels, and googly eyes! Of course you can use other materials, but it doesn't need to be too complex or something that would make a big mess!
I love these types of activities because there's no "end product" in mind and it allows children to use their creativity. I hope you'll try this fun idea out!