Disclosure: I am a blog ambassador for Lakeshore Learning and am compensated for my work. I received product free of charge. As always, my thoughts and opinions are 100% mine.
Every October, we get sent toy catalogs that my kids love looking through. They circle toys they want for Christmas and have the best time doing it. I don't mind them looking through it, but I do have one problem. Most of those toys are battery operated and will not last long. They will play with it for a day or two and then they will lose interest. The packaging and brilliant marketing makes it so appealing for my boys, but honestly, they are bored with it so quickly.
I am passionate about finding the best toys for our home, which is why I am so honored and excited to be a blog ambassador for Lakeshore Learning. They have amazing, high-quality toys designed by educators. Check out their holiday guide here. Today I'm sharing my top toys for open-ended playtime. These toys are the ones that will keep your little ones busy and entertained by themselves! They invite the child to use their imagination to play, which is important for child development.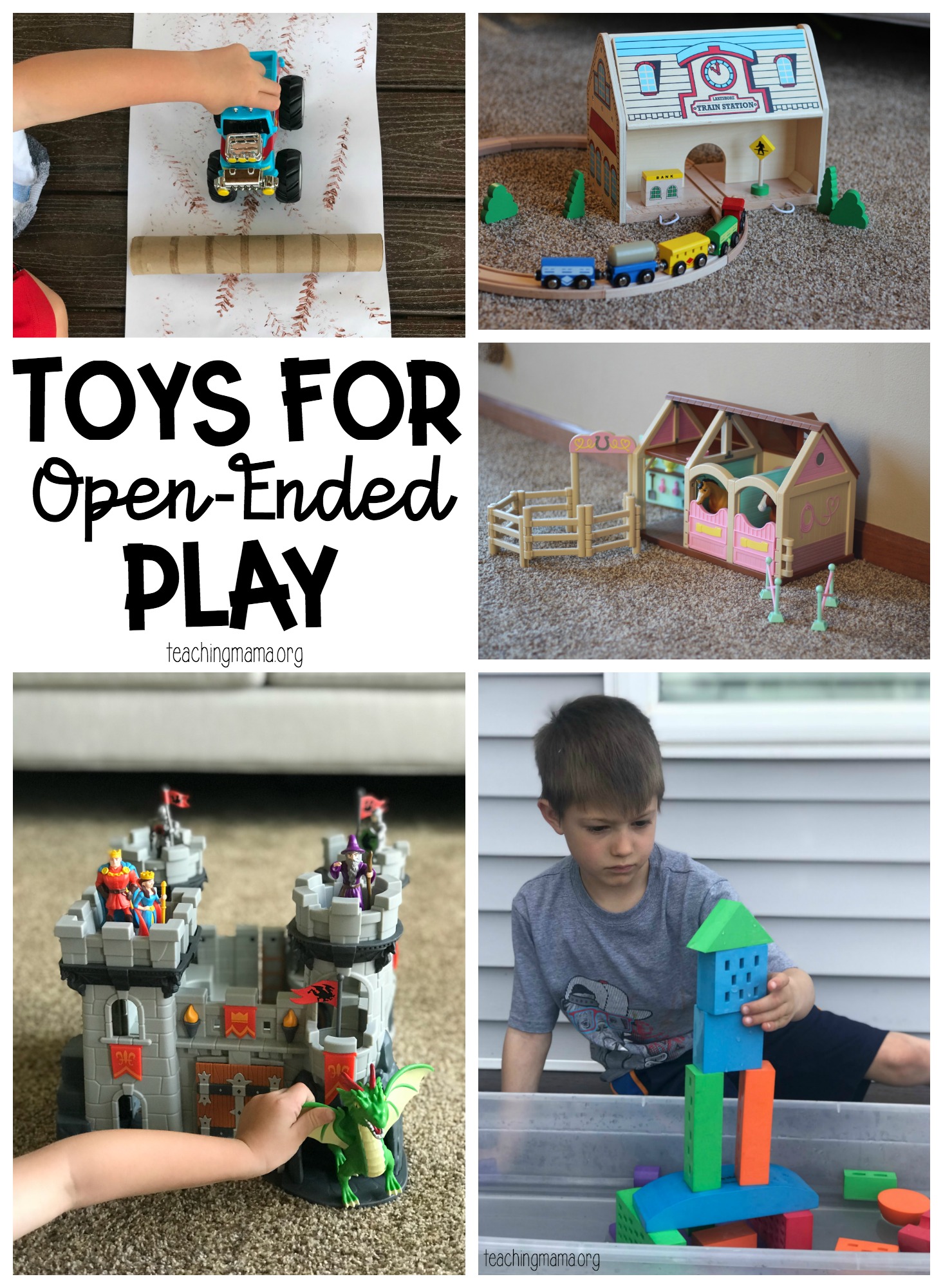 Today I'm excited to share some great toys from Lakeshore Learning's new Gifts for Growing Minds collection. Each product is thoughtfully designed to encourage kids to imagine, design and invent their own unique play experiences.
Here are the best toys for open-ended play:
This toy is amazing! Everything for the set fits inside the train station and you can close up the doors to store everything or move it to a new room. I wish I had this when my oldest started getting into trains. This is the perfect set and it has everything you need! I love the 4-way crossing piece so you can make the tracks go across each other.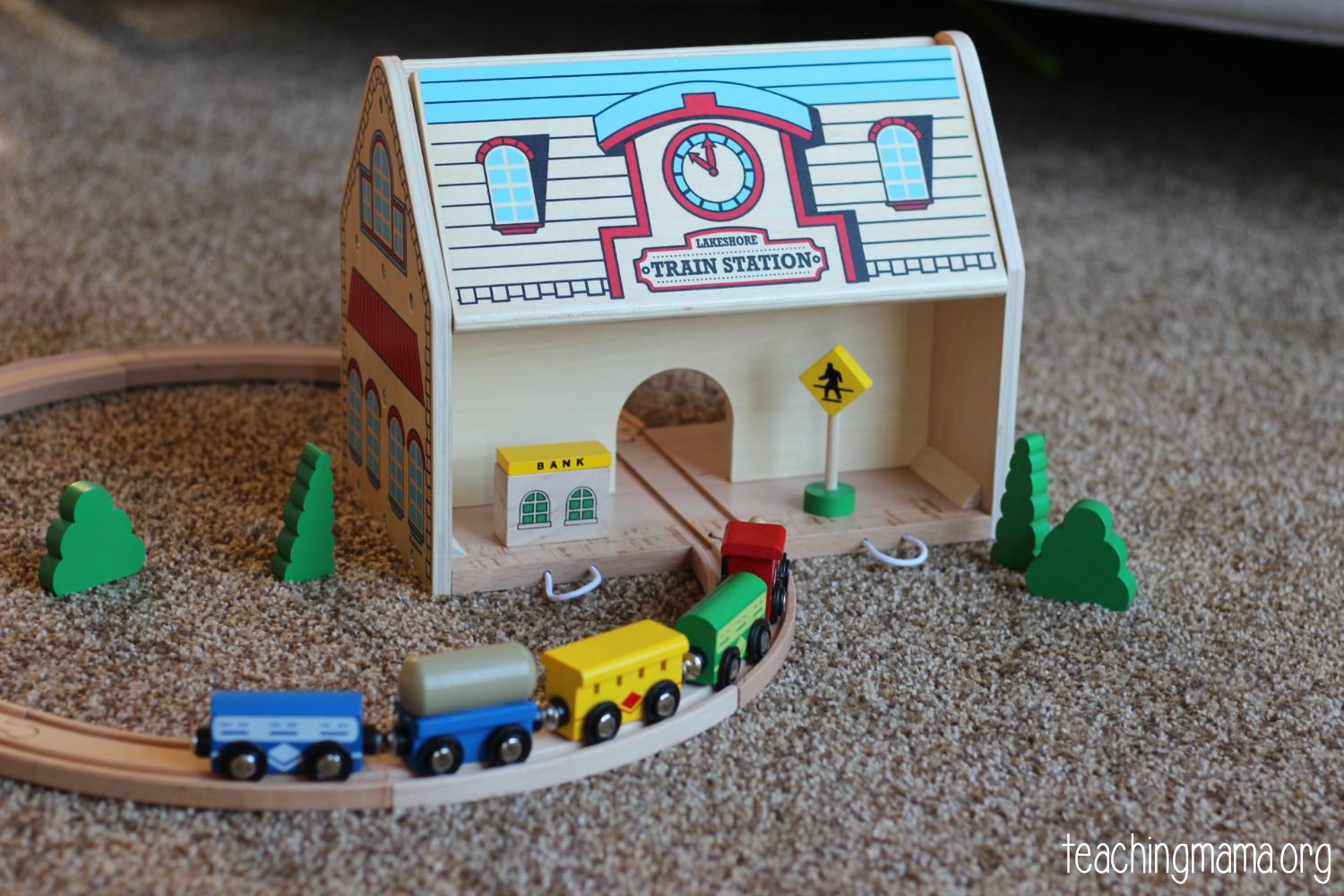 You can rearrange the tracks in many different ways. Our favorite part is the train station tunnel.
This is a great first train set for a child and would make an awesome gift! This open-ended gift will be played with for hours. You can find the Take-Along Train Station here.
This Precious Ponies Playset is darling! It's an awesome gift for any horse lovers! The set comes with 2 show horses, a stable, feeding trough, 2 jumping gates, a grooming brush, and fences you can snap together to create horse corrals.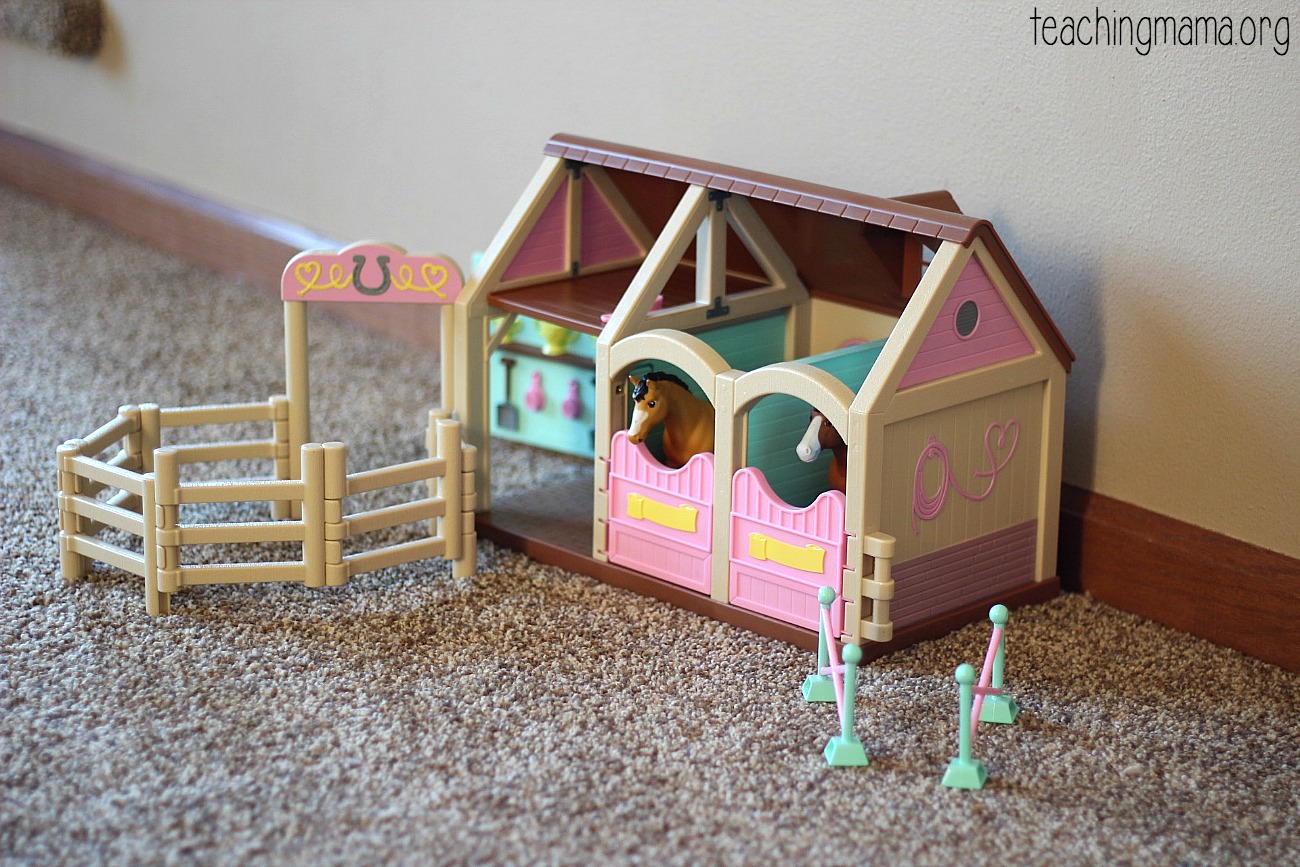 Lincoln (4 years old) enjoyed playing with this set. What I love most about open-ended toys, like this one, is I don't have to give him any directions. I just set it out and invited him to play with it. Right away, he was feeding the horses, brushing their hair, and creating a new corral area for them.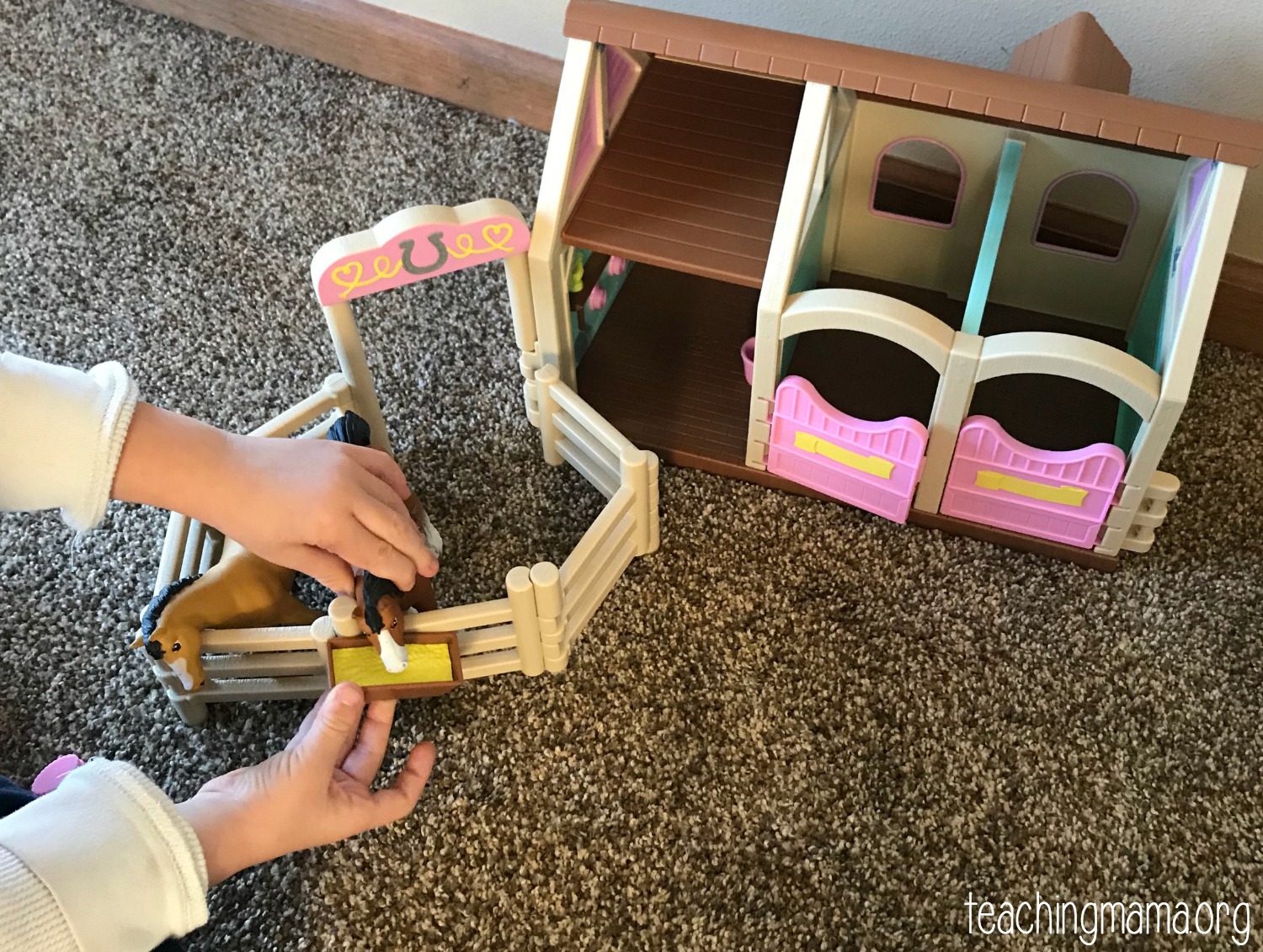 You can find the Precious Ponies Playset here.
This set is so fun! My 4 and 7-year-old boys absolutely love playing with this! The set comes with a castle, which swings open so you can play inside the castle better. It also has a pretty cool dragon, a king and queen, 4 knights, a wizard, 2 guards, and 2 flags. Lots of accessories to play with!
Everything is so well made in this set. It is a set that will last for years and years. A wide age range can play with this and it's great for boys or girls! My son's favorite thing about the set is the little hiding places he could put a figurine in. You can open the castle up so it's easier to play.
You can purchase the Royal Kingdom Adventure Castle here.
These trucks are a blast!! The cool part about these toys is you can customize the trucks. You can change the body and the fun accessories.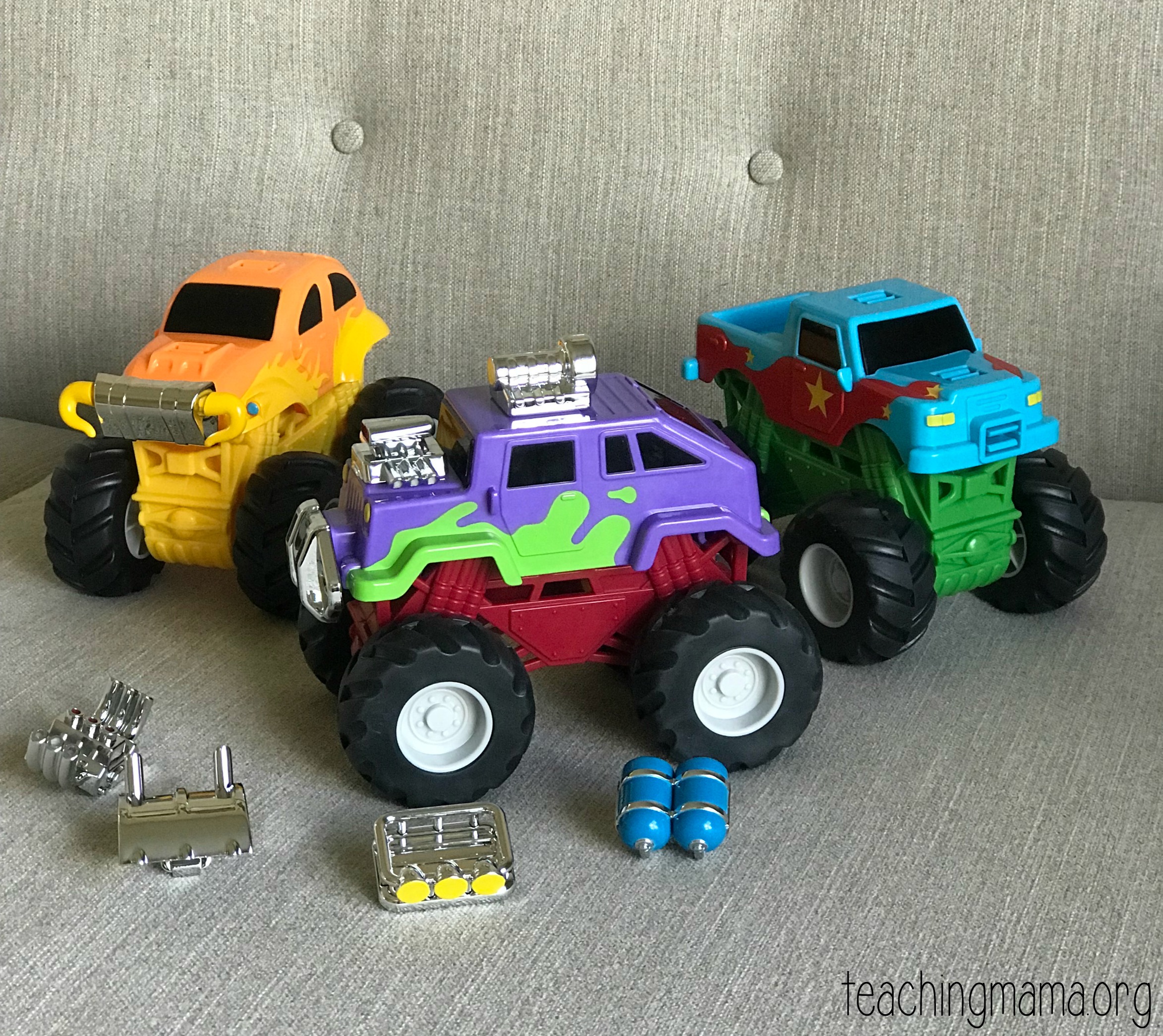 They are super easy to snap on. In fact, it's a great way to work on fine motor skills. Along with the body of the truck, you can snap on pieces in three spots on the truck. Once you're ready to play, you can just pull back on the truck, release, and watch the truck zoom across the room!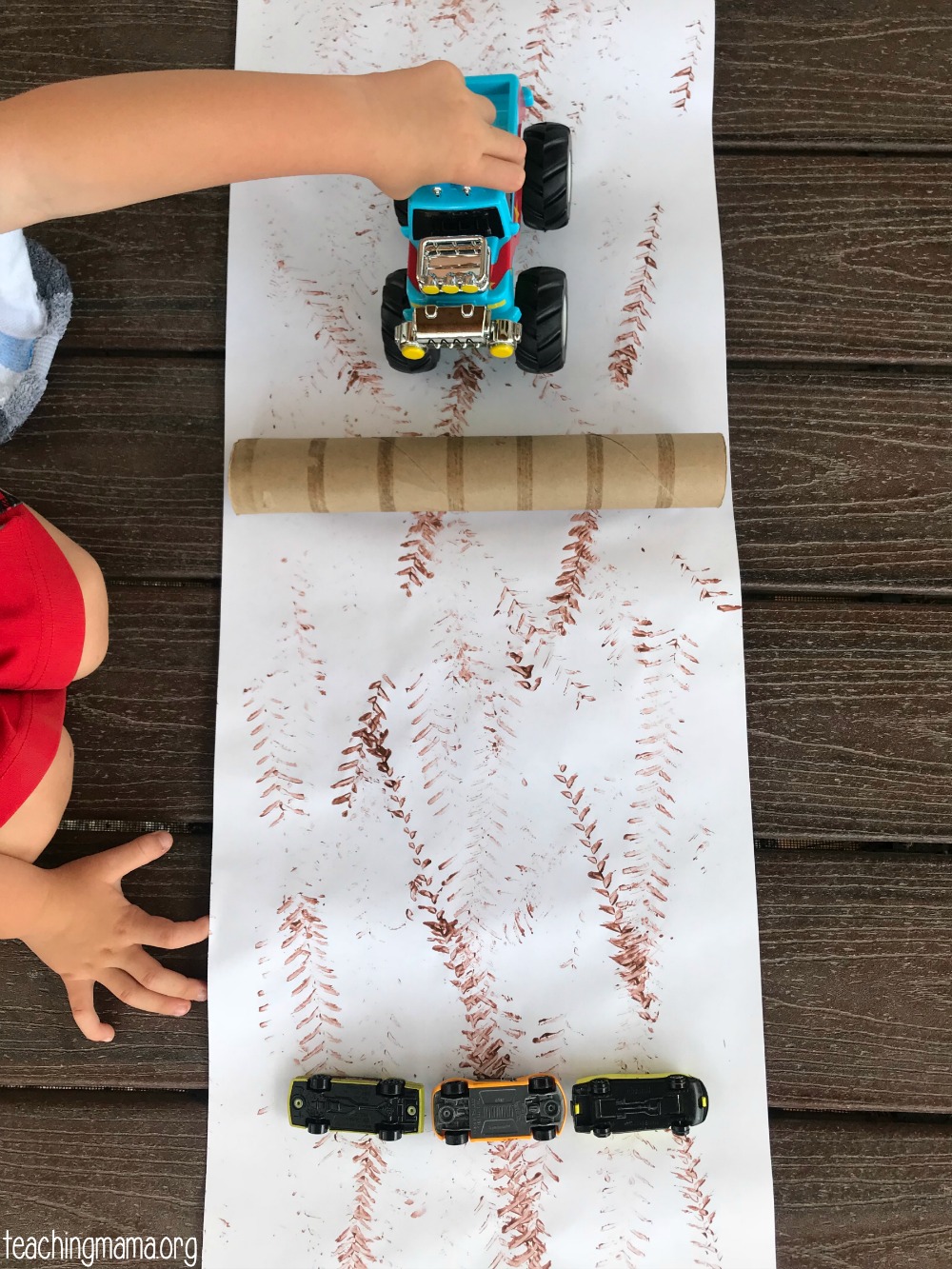 I know that it's almost winter, but these water blocks are great for any time of the year! We love playing with these in the bathtub or in a sensory bin. There are so many ways to play with these. I love the quality of these blocks. They stick so well to each other, making it easy to build towers and structures with them.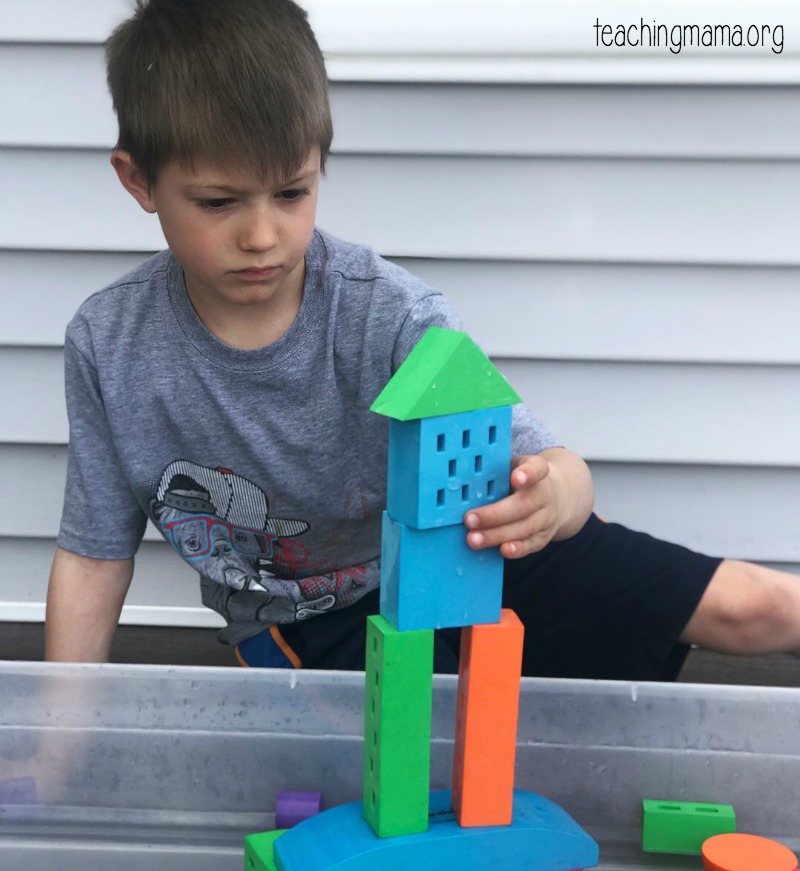 Not only do the blocks float, but also when they get wet, they easily to stick to each other. You can make some pretty cool structures with these blocks!
You can grab the Design & Build Water Blocks here.
One more thing I have to recommend is the Fidget Monster. This is an awesome toy for kids who need to stay busy with their hands. It's small enough for little hands and you can roll, click, spin and more with it!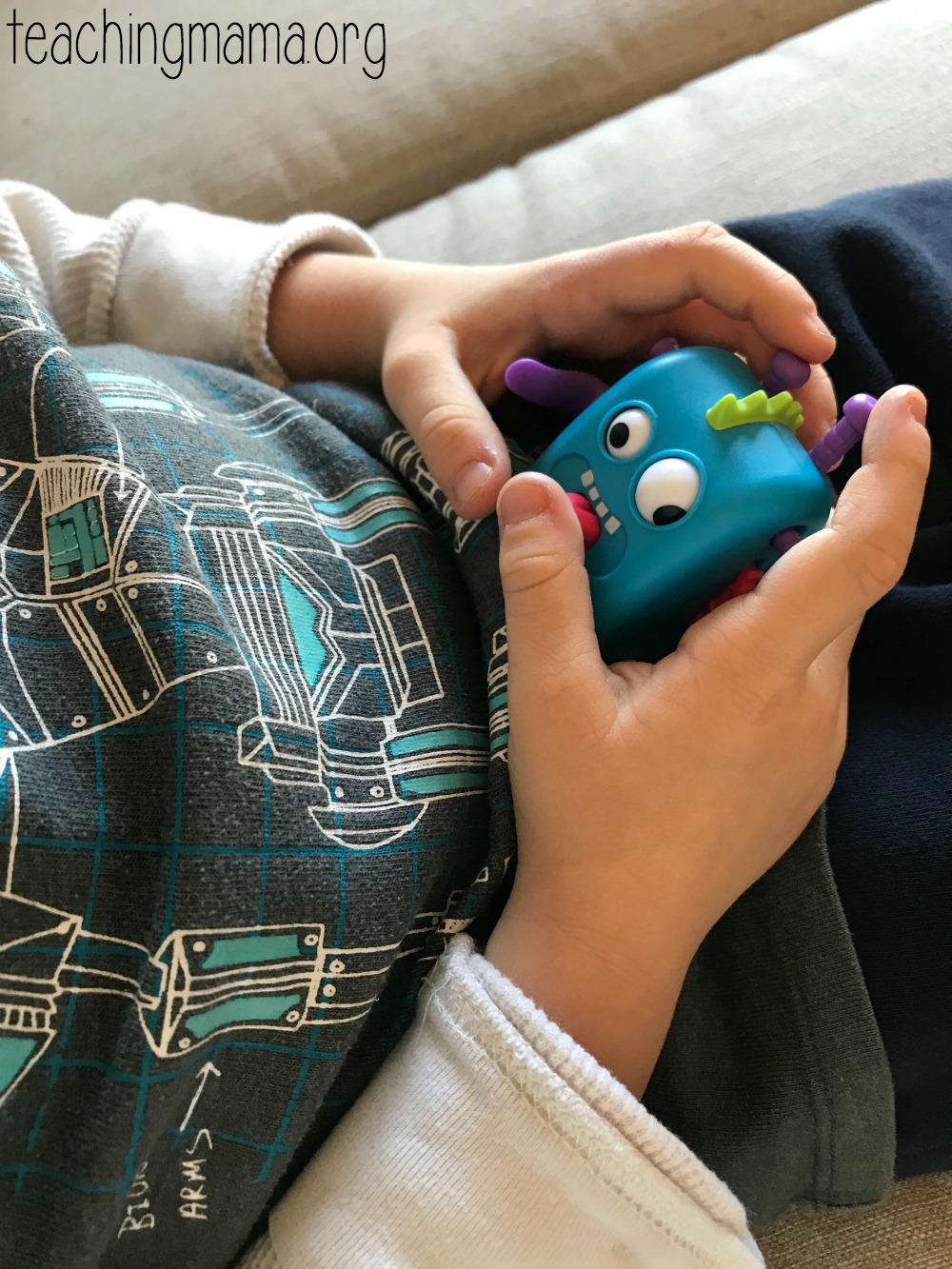 Wouldn't this be a great stocking stuffer? It's so cute, too!
These are just a few of the open-ended play gifts that Lakeshore Learning has to offer. You can check out the whole collection here. Gift your child with toys that encourage play…it will be well worth it!
Lakeshore has 60 stores nationwide for all of your holiday shopping needs, find your closest store here
You can check out more from Lakeshore by visiting them at: