The Best Toys for Babies, Toddlers, and Preschoolers
Holiday shopping is in full swing! If you're like me, you're always looking for the BEST toys for your child. Today I'm here to help you find the best toys for babies, toddlers, and preschoolers. Since I've had three boys, we've had a fair amount of toys in our house. Some would say we have too many! (Ahem, my husband!)
I want to make shopping easy for you! That's why I'm sharing our favorites and providing links to find them. I try my hardest to find open-ended toys that will lead to HOURS of play time! I am not a fan of battery-operated toys or what I like to call "one and done" toys! They just don't capture kids' attention and end up just cluttering up our toy room.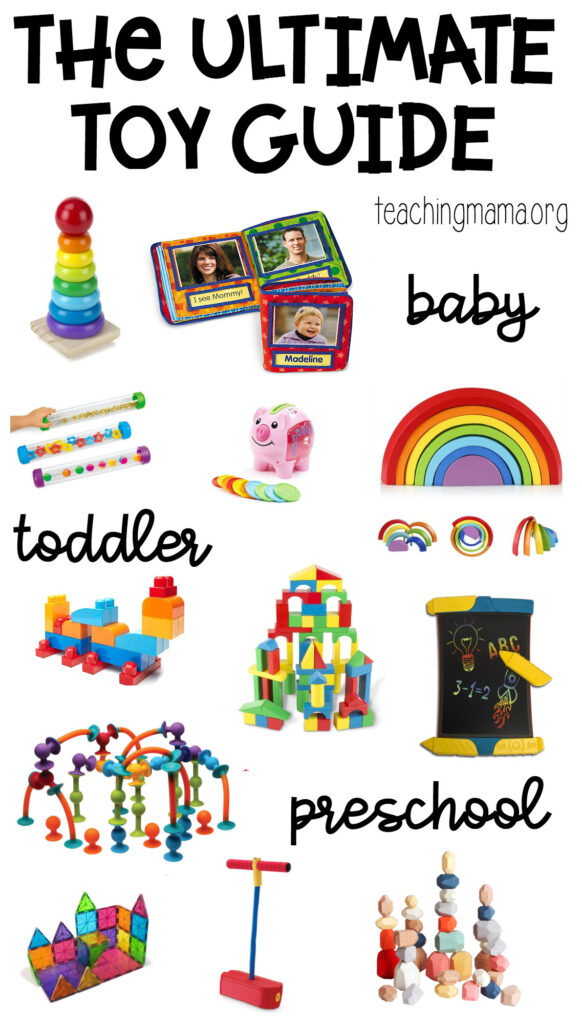 Disclosure: This post contains affiliate links. See my disclosure for details.
I know some of these toys are pricey, but they are worth the investment because they will actually be played with! I've broken up this post into three sections: baby toys, toddler toys, and preschool toys.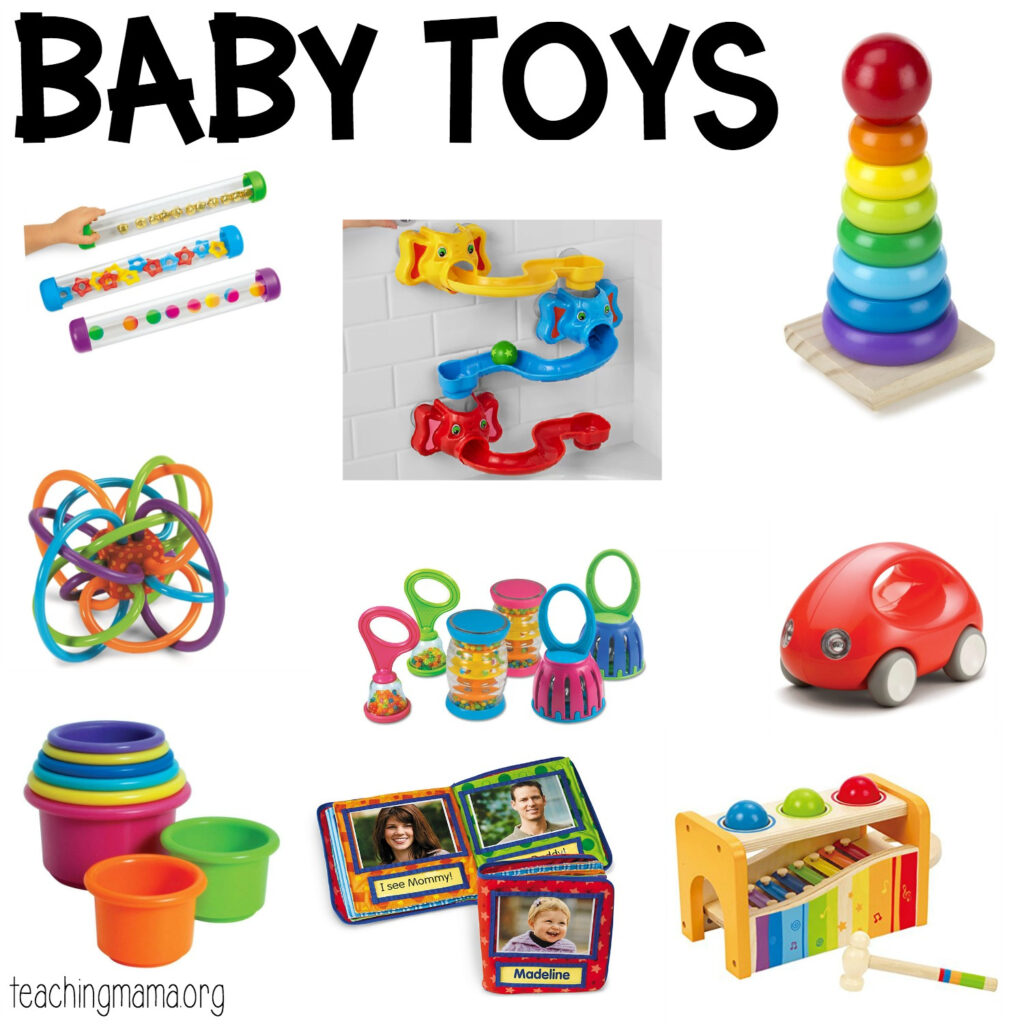 Baby Toys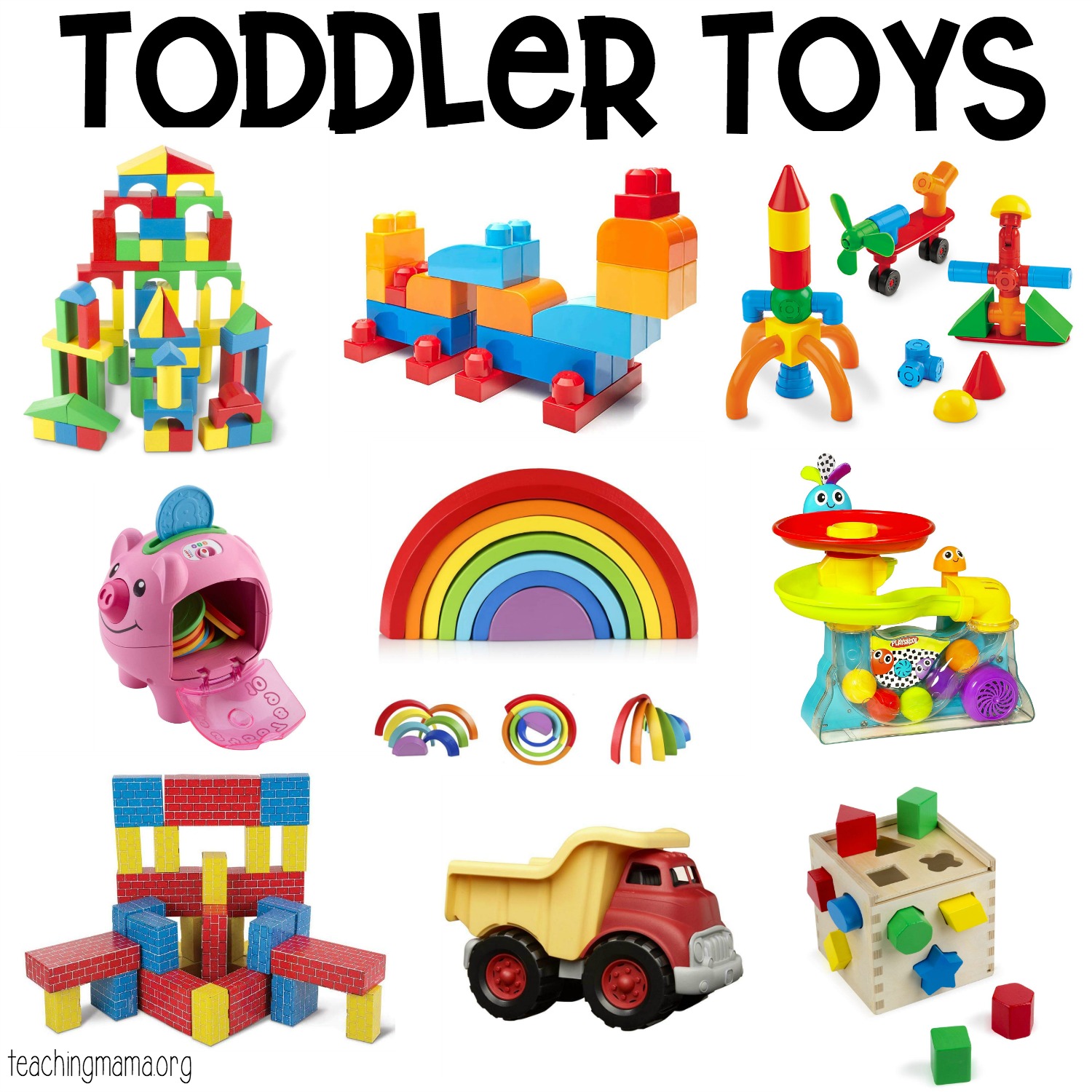 Toddler Toys

Preschool Toys
1. Squigz – These little guys are a lot of fun! They are like suction cups that stick to a window, mirror, or floor. You can stick them to each other to build structures. We even play with these in the bathtub!
2. Picaso Tiles – These are magnetic tiles that are used for building. They are just like Magnatiles, but I think they tend to be cheaper in price (but not quality). Great for any child who likes to build!
3. Alphabet Learning Locks – I gave this gift to my youngest when he was 4 and he loved it! (And to be honest, he still loves it and he's 7!) Kids find the keys to the matching lock and unlock it! It's a great way to work on matching uppercase letters to lowercase letters.
4. Clip Connect – These are also fantastic for building with. You can make so many cool things with them! They simply connect with other pieces and your child can use their imagination to make things!
5. Foam Pogo Jumper – This toy is great for getting energy out! It's like a pogo stick, but great for the preschool age. Each time you hop, it makes a squeaking sound. My kids have loved it!
6. Bamboo Builder Marble Run – The marble run is awesome for building, creativity, and problem-solving. Kids play with this one for hours! I also love that it's made from bamboo. I also love Lakeshore Learning's Super-Fun Marble Run!
7. Alphabet Puzzle – This is my all-time favorite alphabet puzzle. I love the large pieces and the pictures on each piece. It's a great one for toddlers or preschoolers.
8. Design and Drill – I love this toy for many reasons. It will keep your kids busy for hours, it's great for working on coordination, fine motor skills, and there's still room for creativity!
9. Balancing Stone Rocks – Ooh these are really cool! The goal is to stack the stones as high as you can before they fall over. The stone blocks have many flat-cut surfaces so the stones can be stacked in different ways. They are made of high-quality wood and coated with eco-friendly paint.
10. Dress-Up Doll Set – This one is great for talking about articles of clothing and for playing dress-up. It has magnetic pieces, which make it easy to stick onto the doll. We've had a boy doll for years and each kid has enjoyed playing with it.
I hope these lists were helpful!