Activities to Play and Learn at Home
Disclosure: I am a blog ambassador for Lakeshore Learning and am compensated for my work. I received products free of charge. As always, my thoughts and opinions are 100% mine.
This spring and summer have been unlike any time we've experienced before! With schools closed and other activities canceled, I've been looking for ways to keep kids busy and still learning at home.
Even during the summertime, I incorporate learning into our day. It's not through flashcards and math worksheets, but instead, we do play-based learning activities. Most of the time the kids don't even realize they are learning!
Play is so important for children! It's actually the key to learning, especially with young children. Researchers and educators have found that play enriches learning and helps kids develop skills such as social skills, experimenting, fine motor skills, and more!
We've been fans of Lakeshore Learning for so long and I'm excited to share some of their top-notch toys with you today. They are perfect for keeping kids busy and learning this summer!
I'm going to highlight a couple of our favorite toys!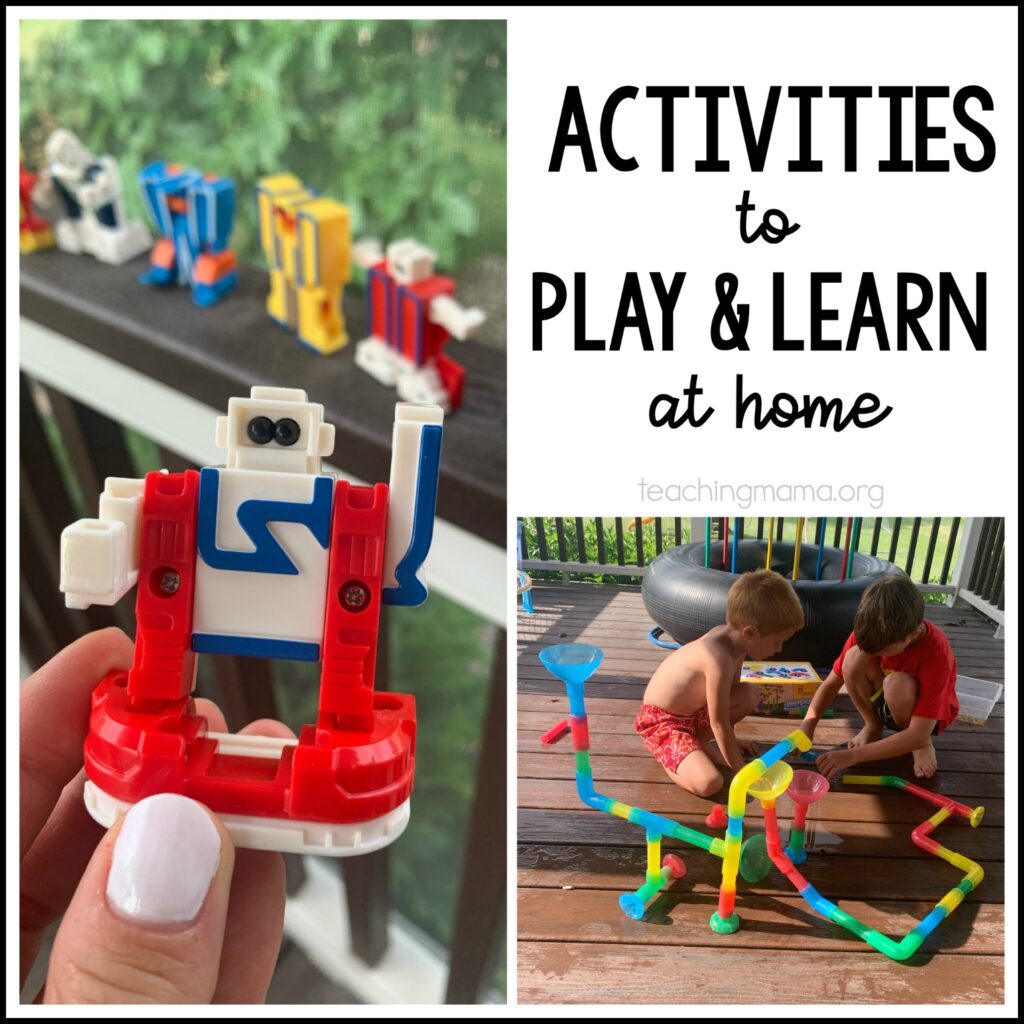 The first toy is Alpha Bots. Not only do kids learn alphabet letters, but they are also using fine motor skills to turn the letters into little robots! My boys (ages 5 and 8) LOVED this! Each letter is different, so you have to figure out how each letter turns into the robot. I love how unique each letter is.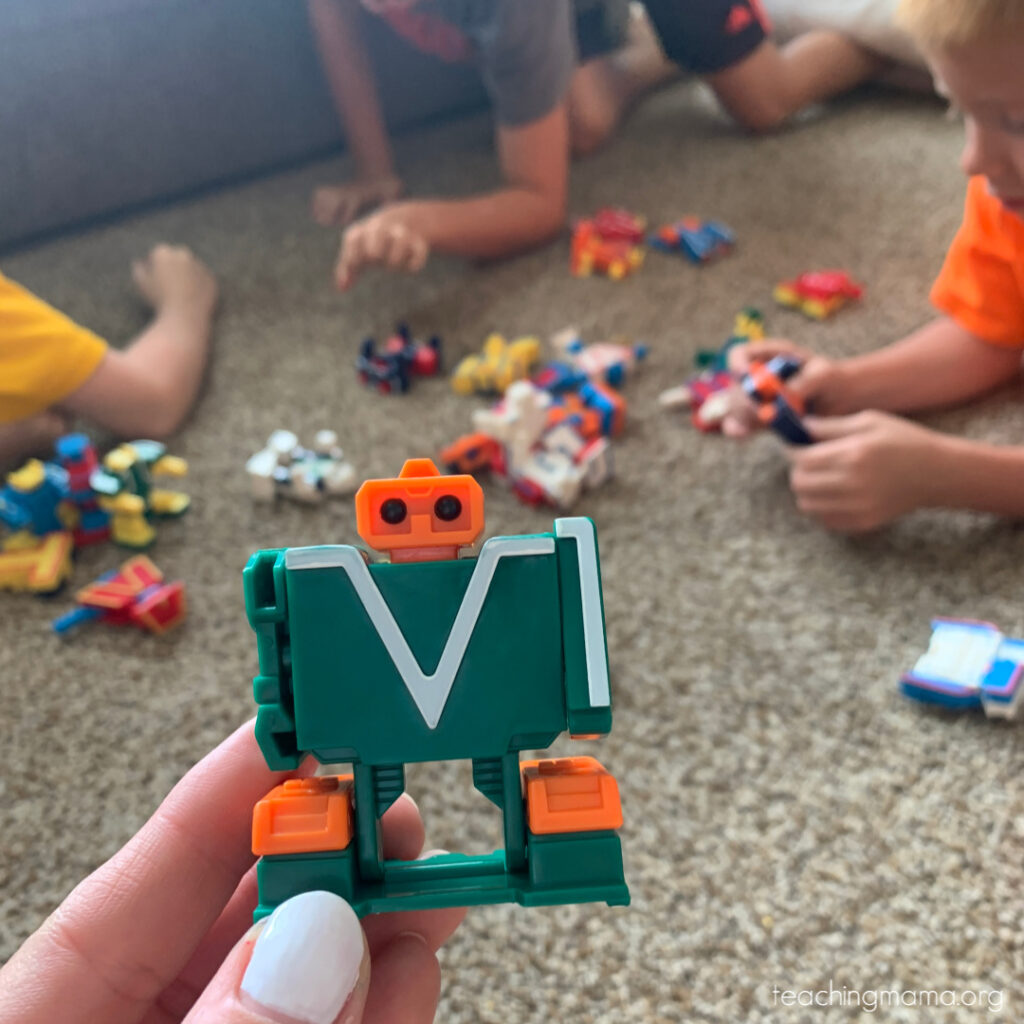 To turn them into robots, you twist or turn pieces, kind of like Transformers! These are also great for dramatic play.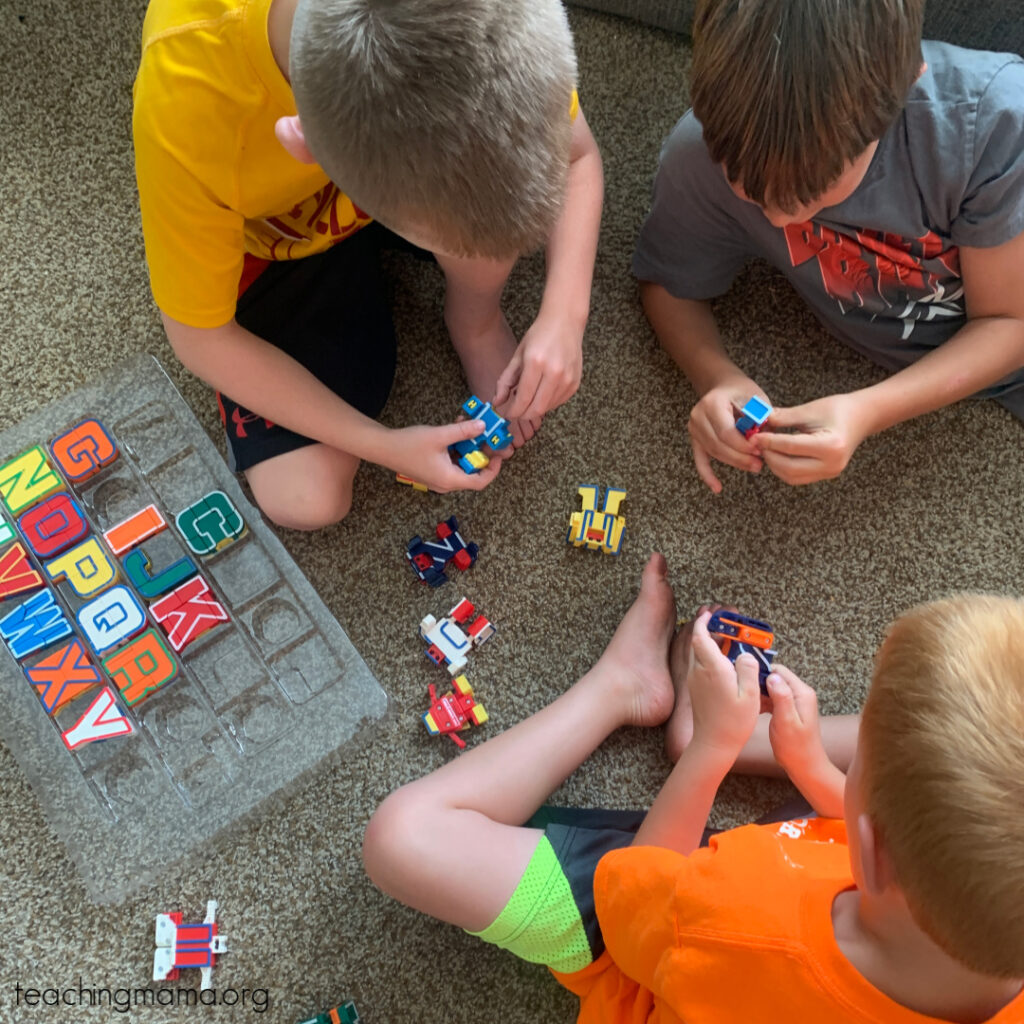 It's a fun challenge to try and get all 26 letters changed! I've seen my kids play with them while watching a show or talking with friends and it reminds me of fidget toys!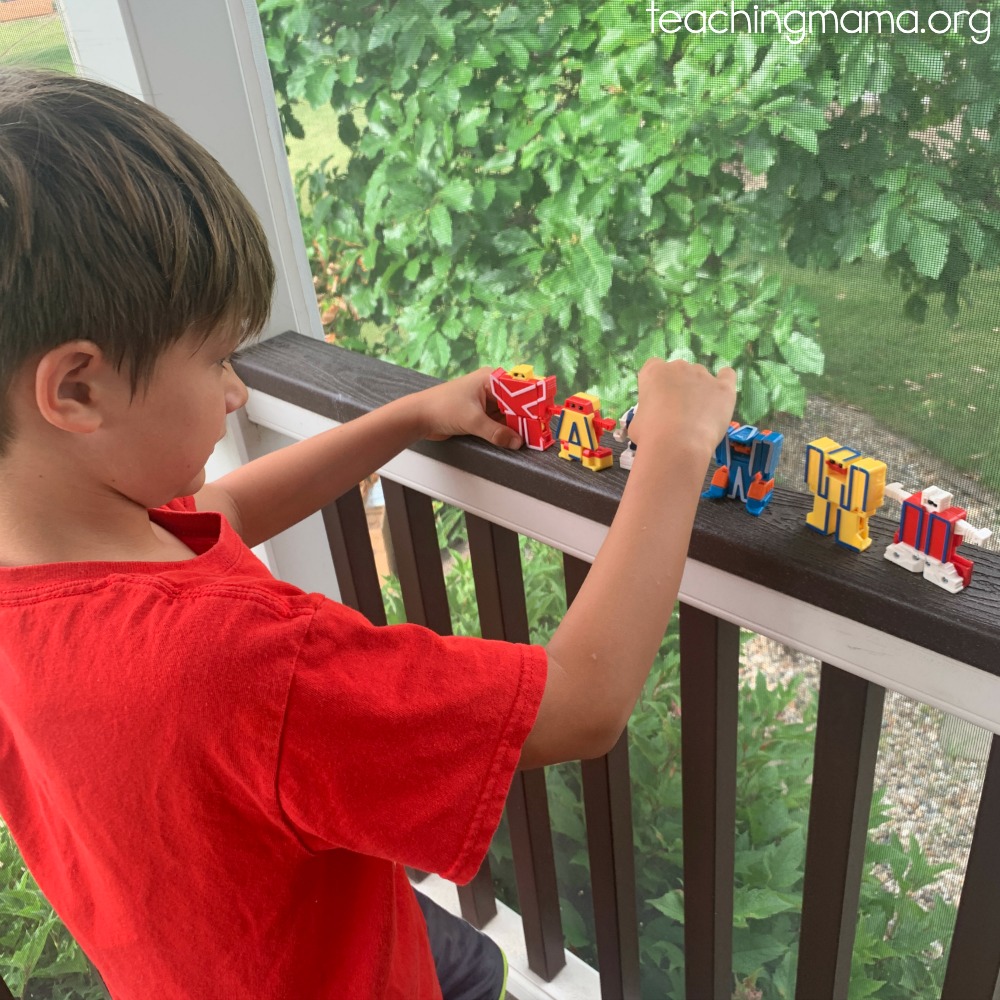 These Alpha-Bots would be great to use at home for learning or even in a center at school. You can get them right here.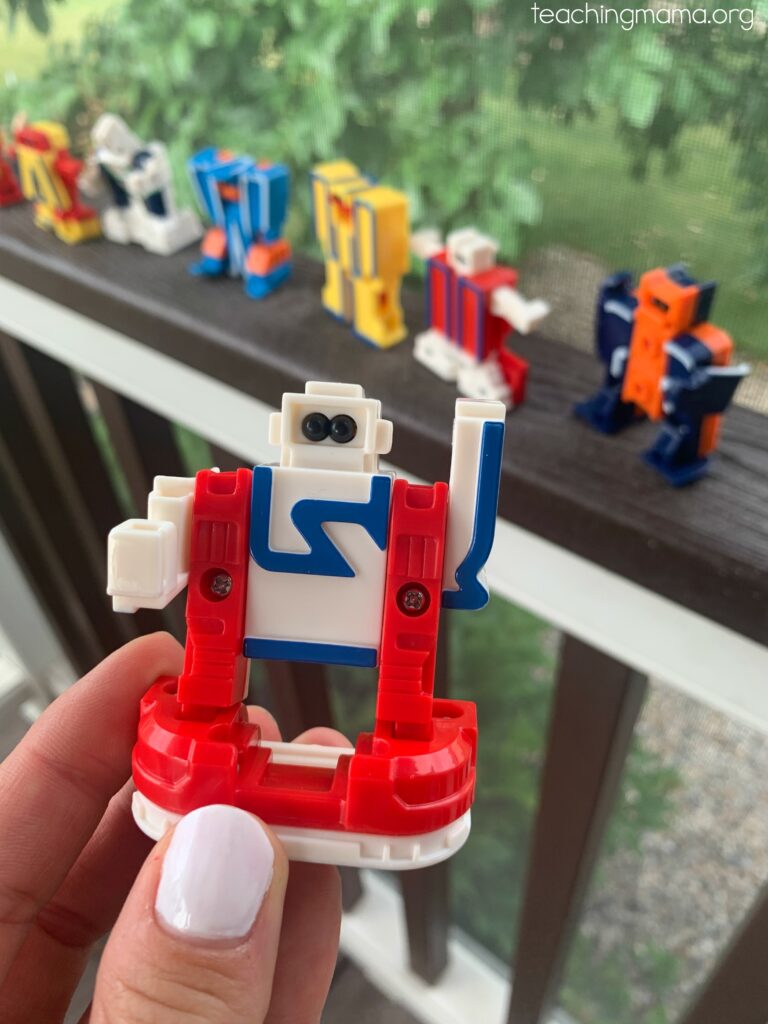 The second toy we love is the Waterway Pipe Builders. These are so much fun and perfect for summertime!
Kids can use their creativity to build different waterways using plastic tubes. They are very easy to put together and is great for using engineering skills and fine motor skills!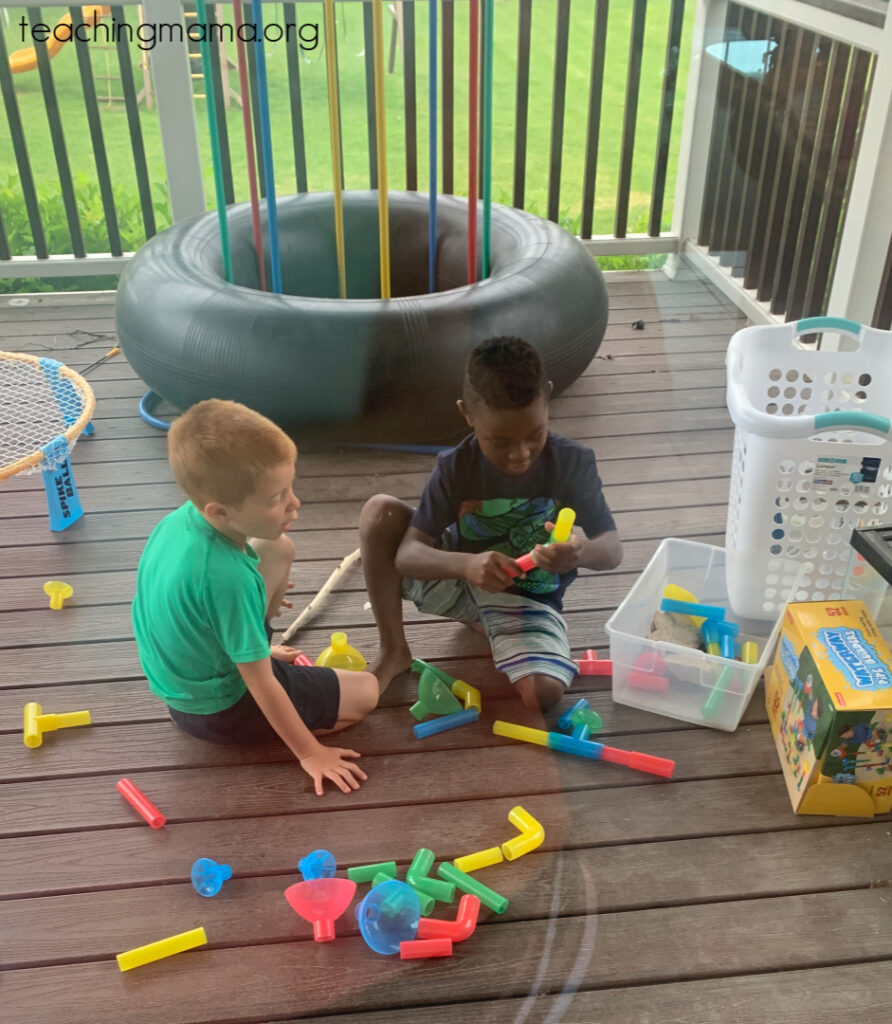 The set comes with 52 colorful pieces. You use connector pieces to fit the pipes together. After you put together a design, you test it out by pouring water into the spout.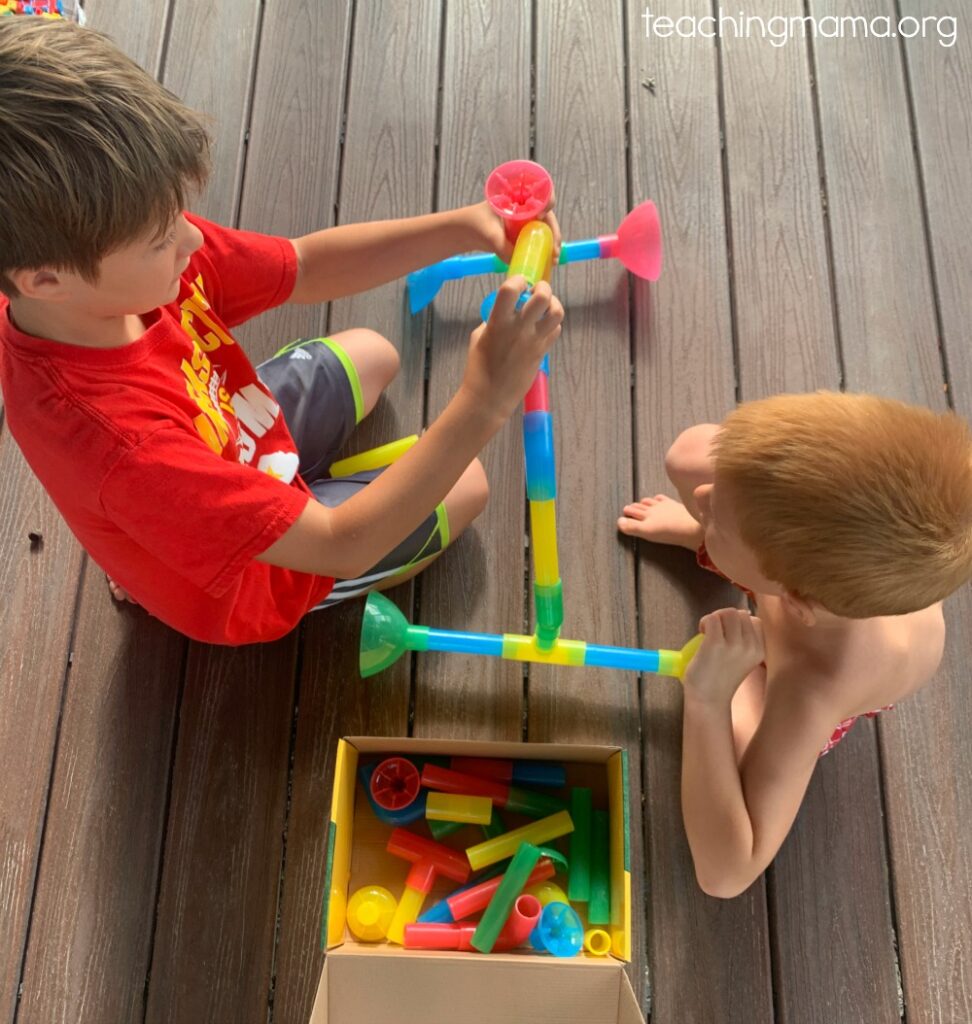 I love this toy because kids are learning while playing! This is a fantastic STEM toy, too! You can even do a mini-lesson about colors. When two primary colors connect, you'll see a secondary color in between!
You can create whatever you'd like with this set. I think it's great for problem-solving skills. If the water isn't going the way you want it to, you can discuss how to solve the problem​ and change the pieces around. See how kids are learning without even realizing it?! Plus this is great for social skills and working as a team if you play with siblings or classmates.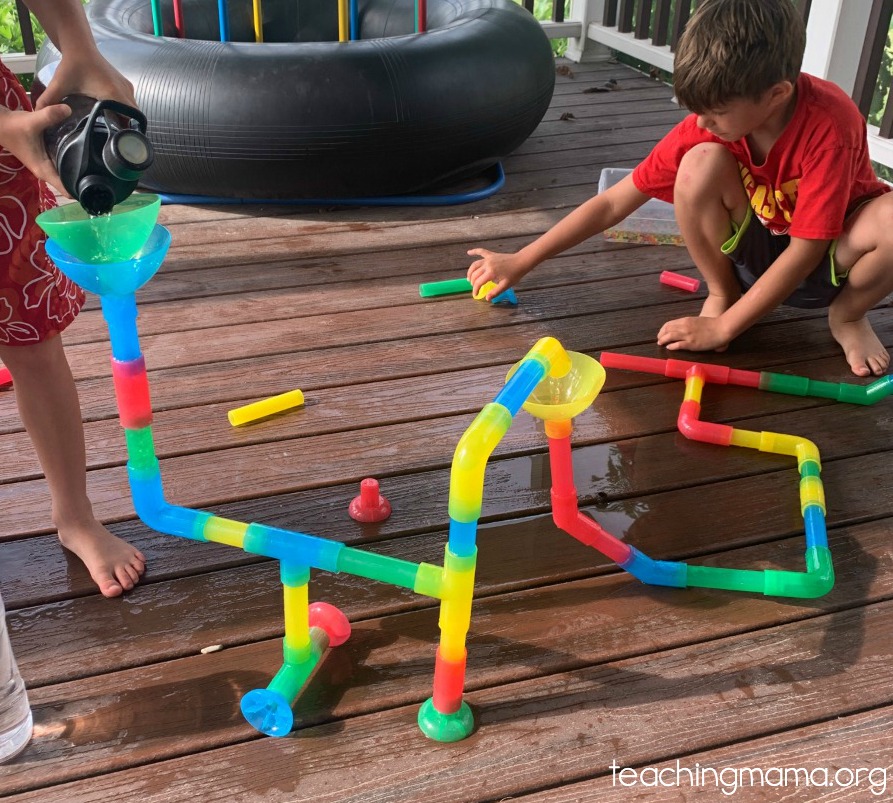 You could even use these in the bathtub on a rainy or cold day.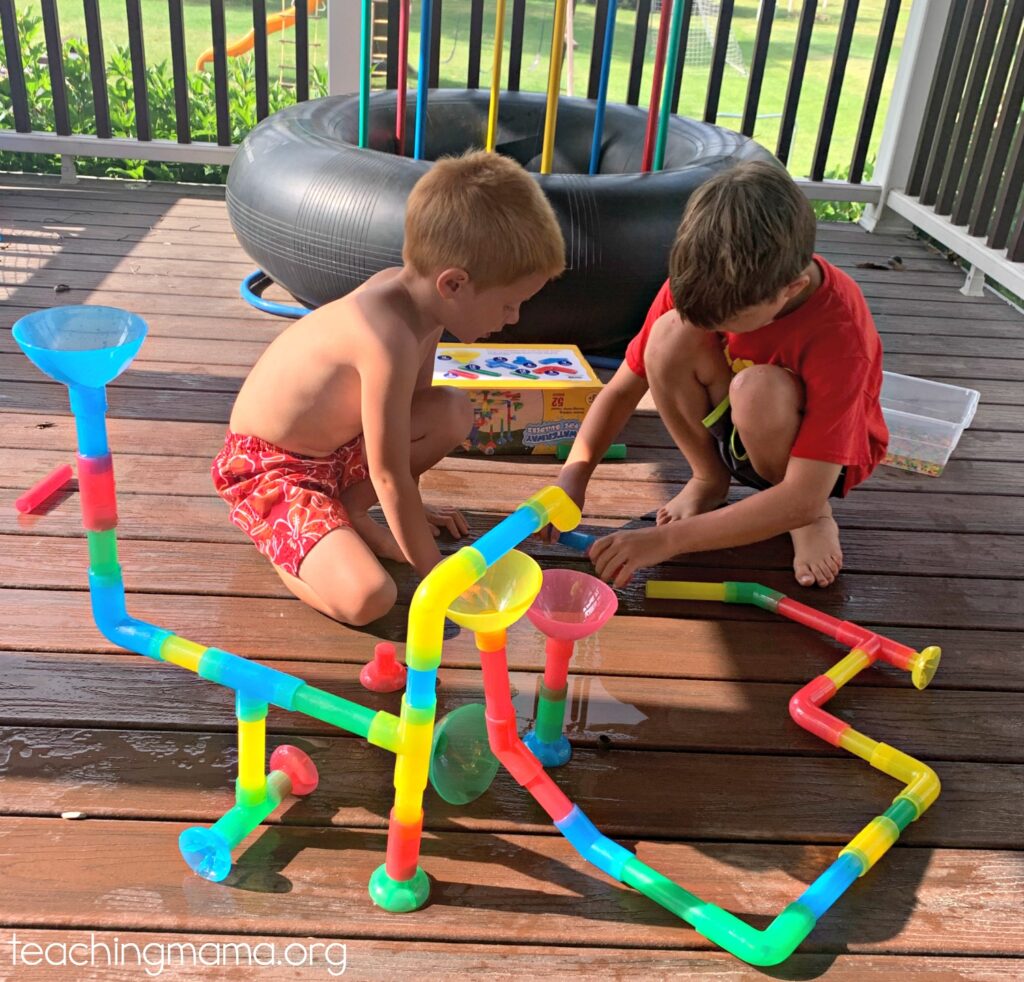 You can find them here. I know you'll love them as much as we did!
Here are some of our other favorite summer toys from Lakeshore Learning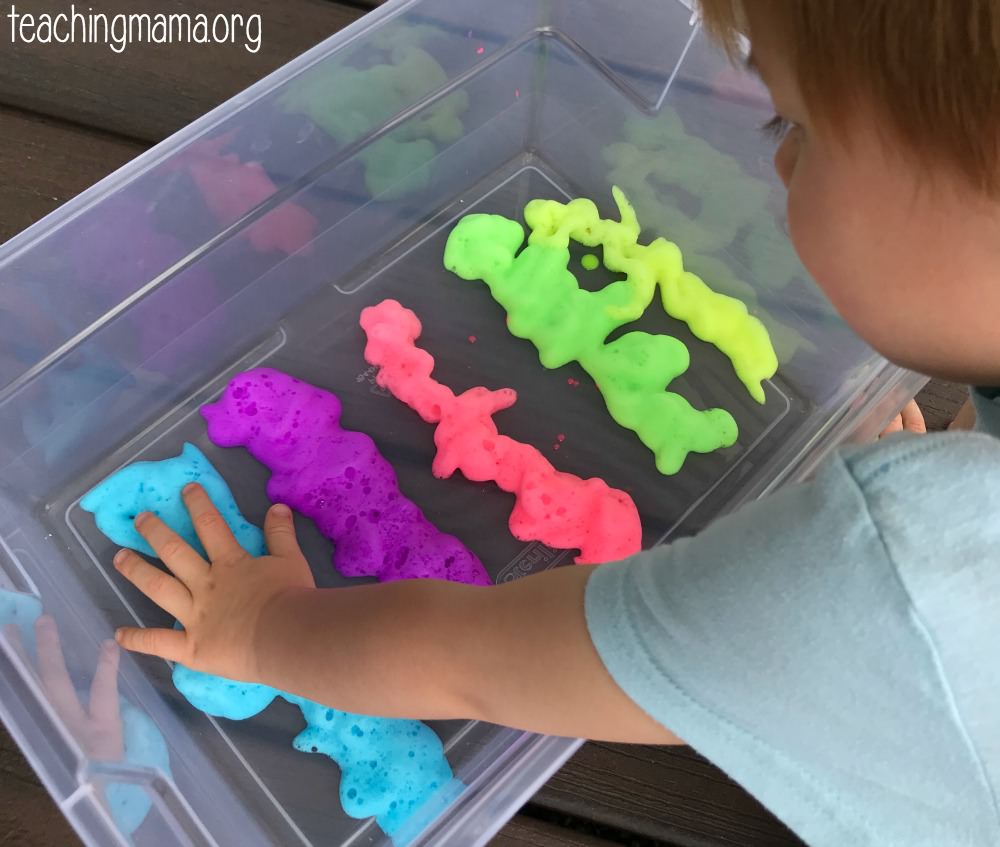 Float and Find Alphabet Bubbles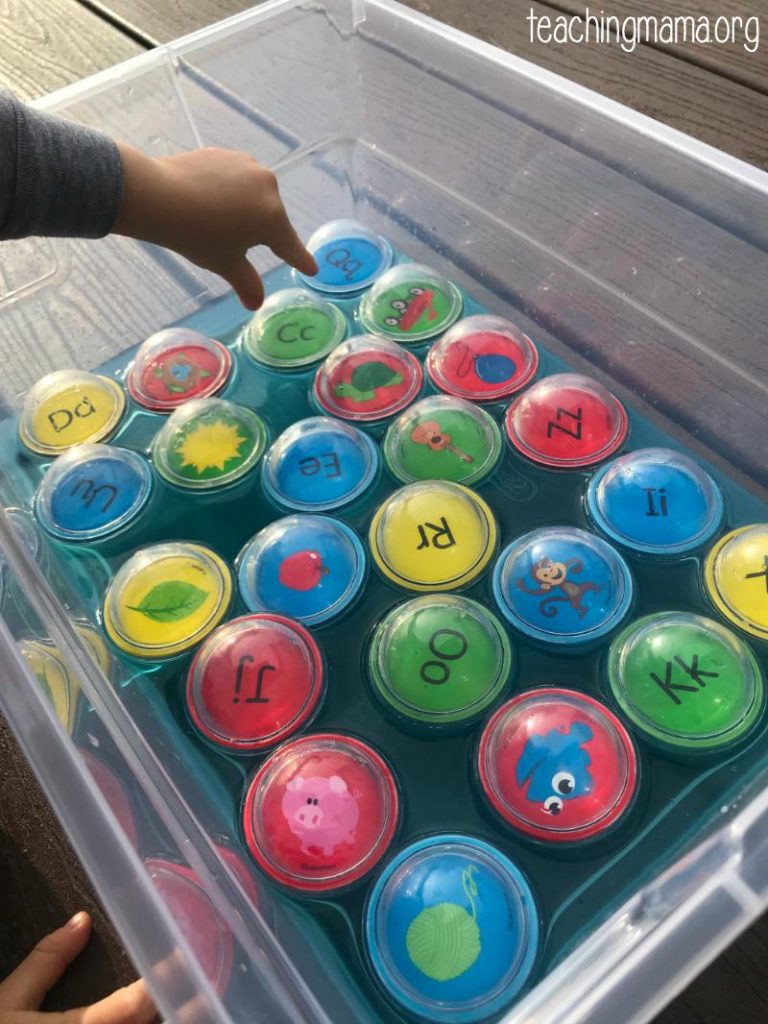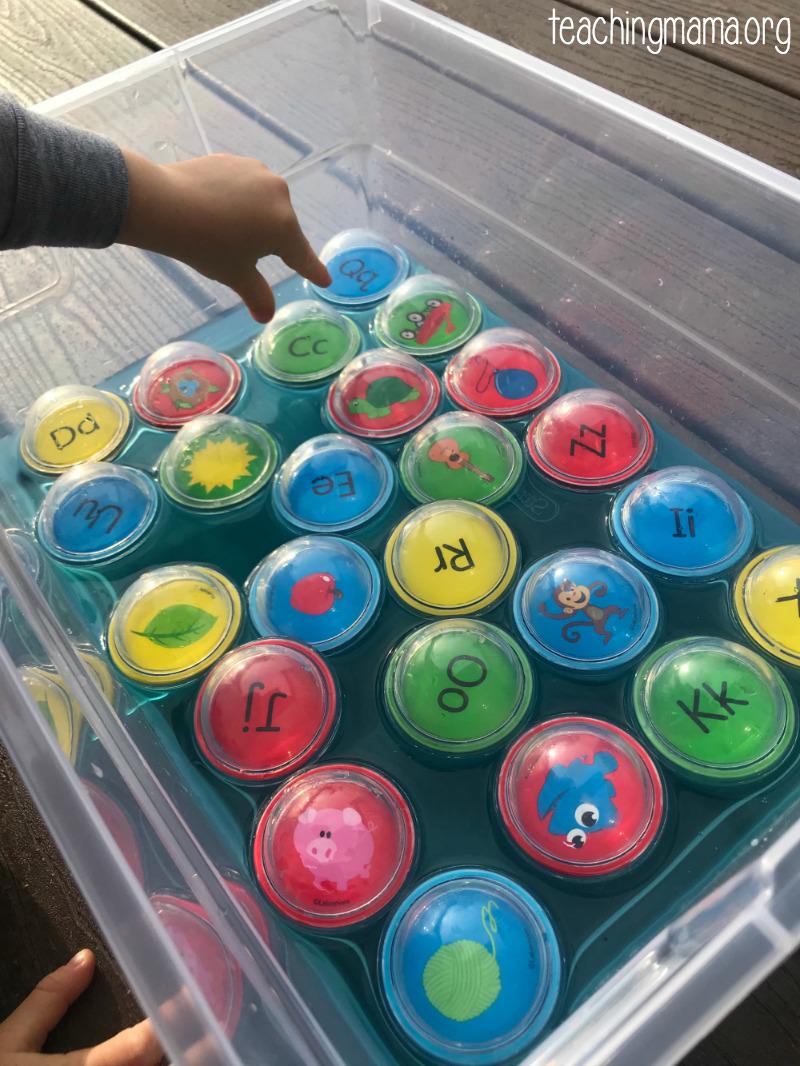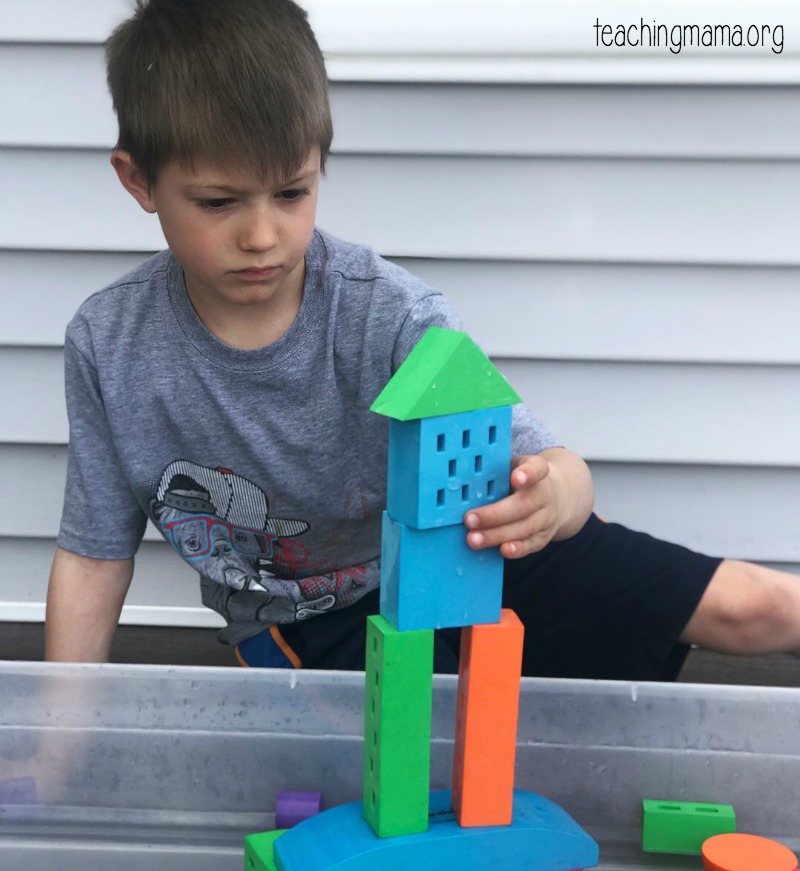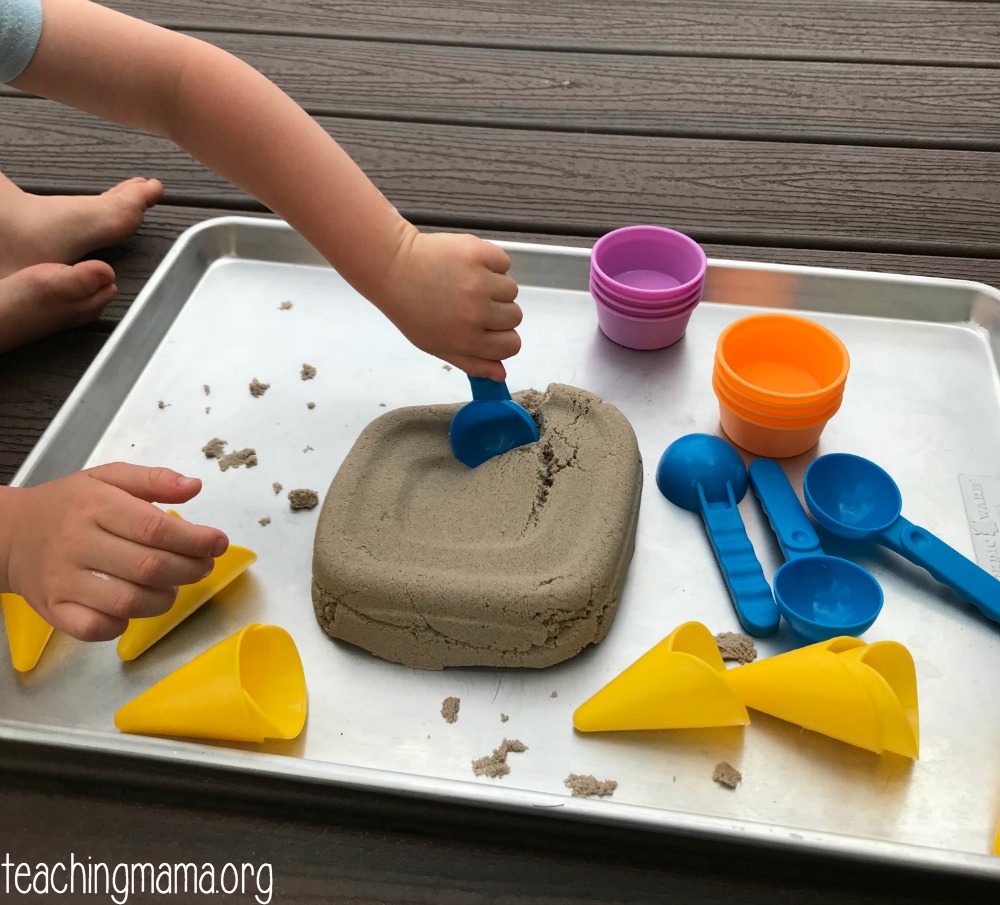 Lakeshore Learning has amazing toys for learning & playing at home. I love that their products are created by former teachers with education in mind! They are always high-quality and inspire kids to learn through play.
You can check out more from Lakeshore by visiting them at LakeshoreLearning.com or on social: Facebook, Instagram, Twitter, Pinterest and YouTube. Find your closest store here!