Centers that Promote Learning Through Play
Disclosure: I am a blog ambassador for Lakeshore and am compensated for my work. I received product free of charge. As always, my thoughts and opinions are 100% mine.
Setting up centers in an early childhood classroom can be a daunting task. It takes time and energy and let's be honest, teachers don't have a lot of time for that! Centers help create a rich early childhood environment, so today I'm sharing with you three easy center ideas from Lakeshore Learning.
For those of you who are new to centers, let me start with a quick introduction. Centers refer to activities children can do while working in small groups or independently. These are located around the room and this time is built into your schedule. Centers are great for growing in social skills, interests, early learning skills, and self-confidence.
Today I'm excited to share with you three awesome ideas for centers that are from Lakeshore Learning. Lakeshore creates high-quality educational products that are designed for kids to learn through play. These award-winning products are also created by former teachers! How neat is that?! I am so honored to be a blog ambassador for Lakeshore this year and can't wait to tell you about their amazing products. First, I want to start with sharing center ideas that promote learning through play.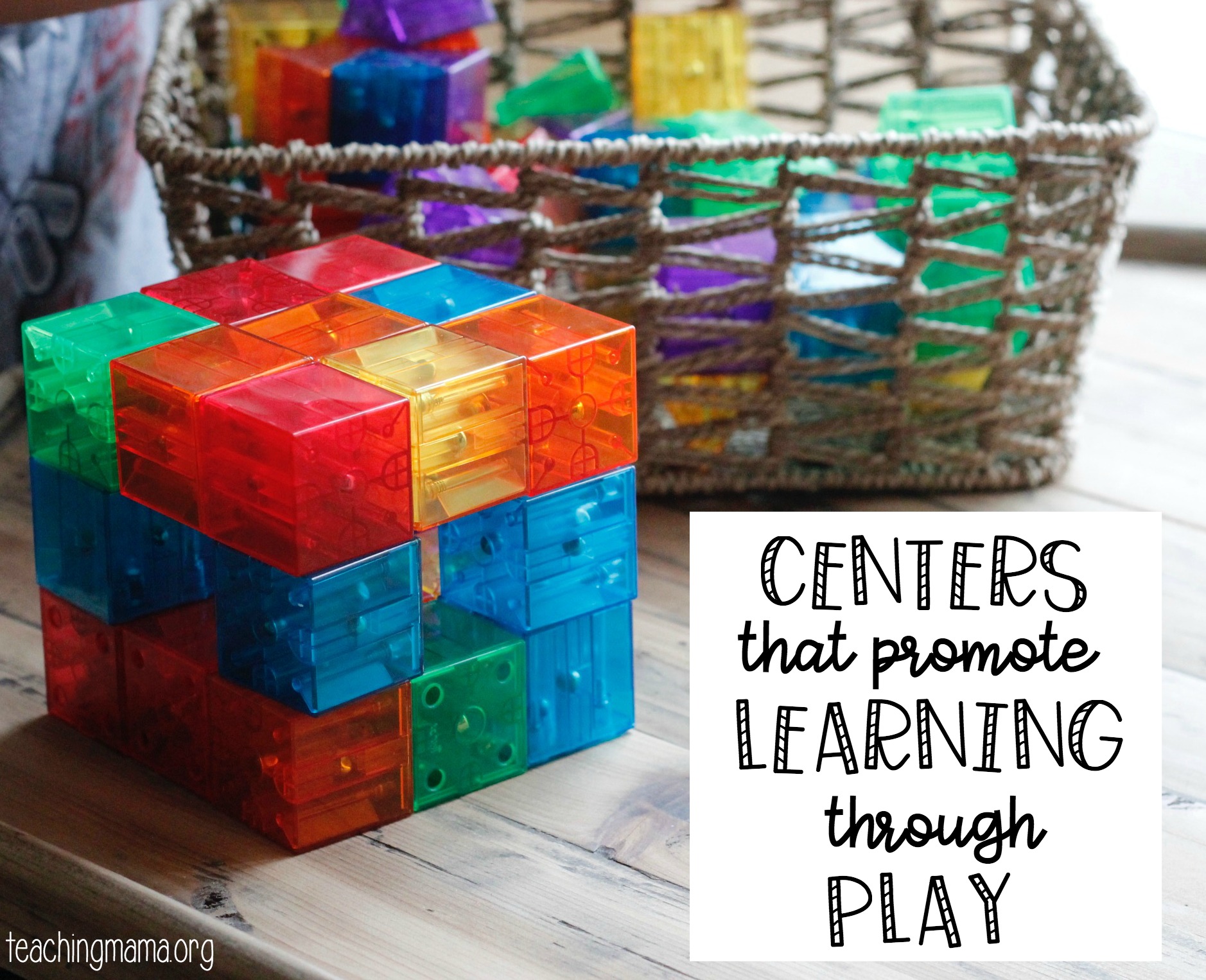 A hands-on way to learn how to form letters is through this Build the Letter Activity Center. This set comes with durable and colorful letter cards and blue plastic pieces. Children match the letter on the card by snapping the blue pieces together. I love how this activity shows children which letters have lines and which ones have curves. This is so helpful for letter identification and writing skills!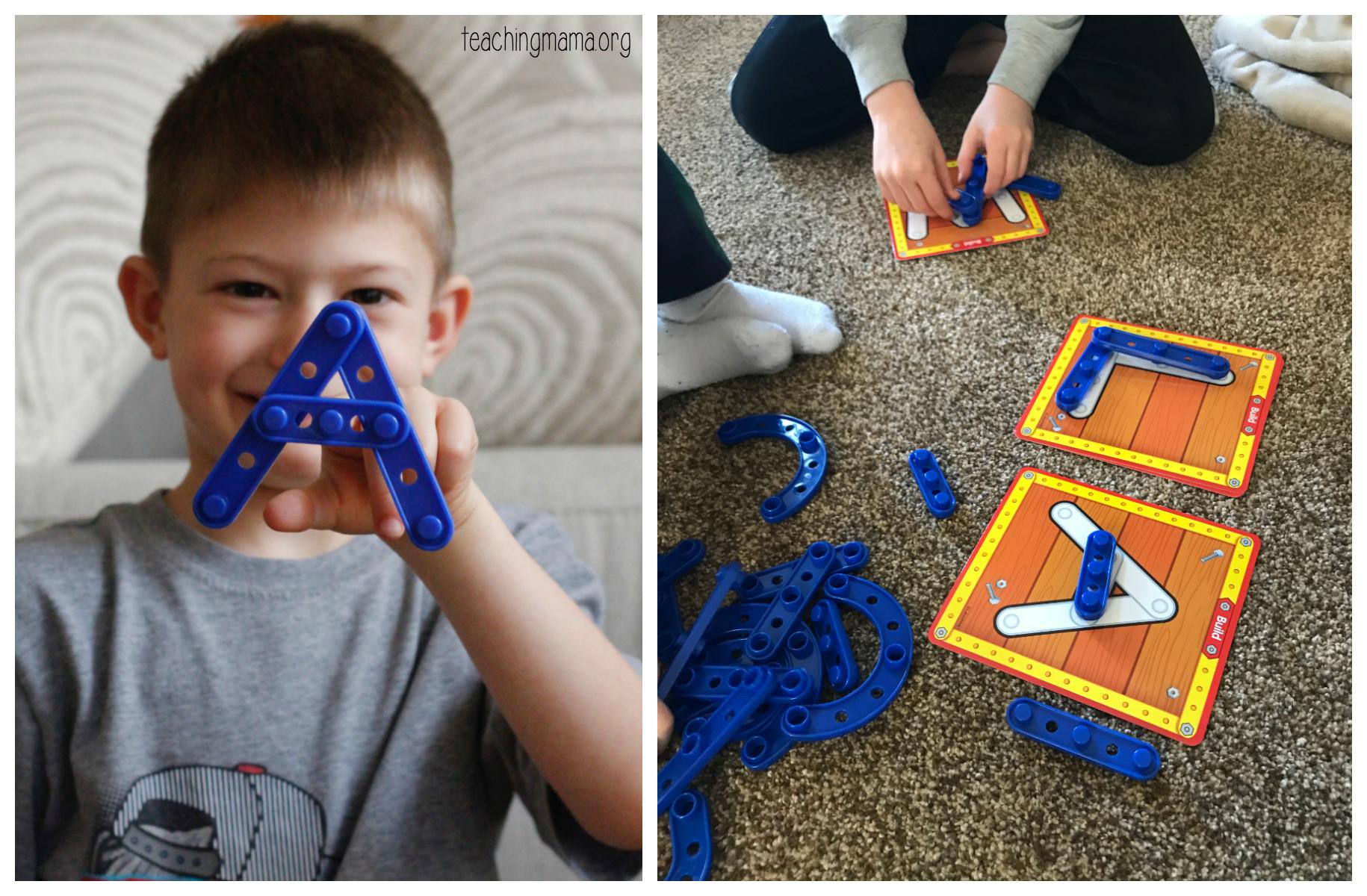 The pieces are easy to snap together and are great quality. The opposite side of the card is more challenging as it doesn't show the exact pieces to build the letters.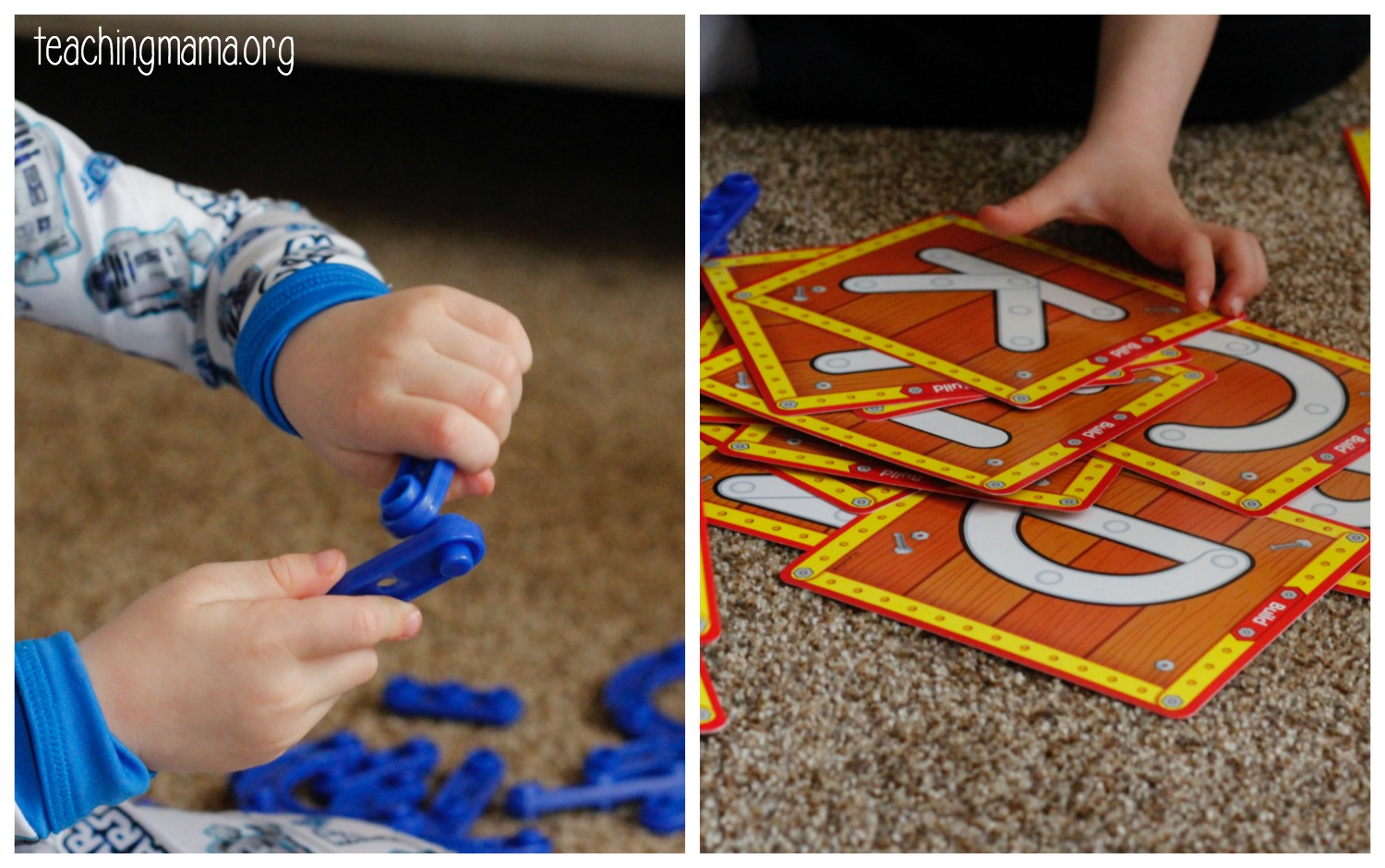 Build the Letter helps children with:
letter recognition
letter formation
fine motor skills
This would be excellent to use in an alphabet center in an early childhood classroom.
---
A wonderful center idea for math is the Let's Go Fishing Counting Center. This was my 3-year-old's favorite activity. For this one, you place the magnetic fish onto the pond mat. Then have the child use the magnetic fishing pole to catch fish and place them on the counting cards.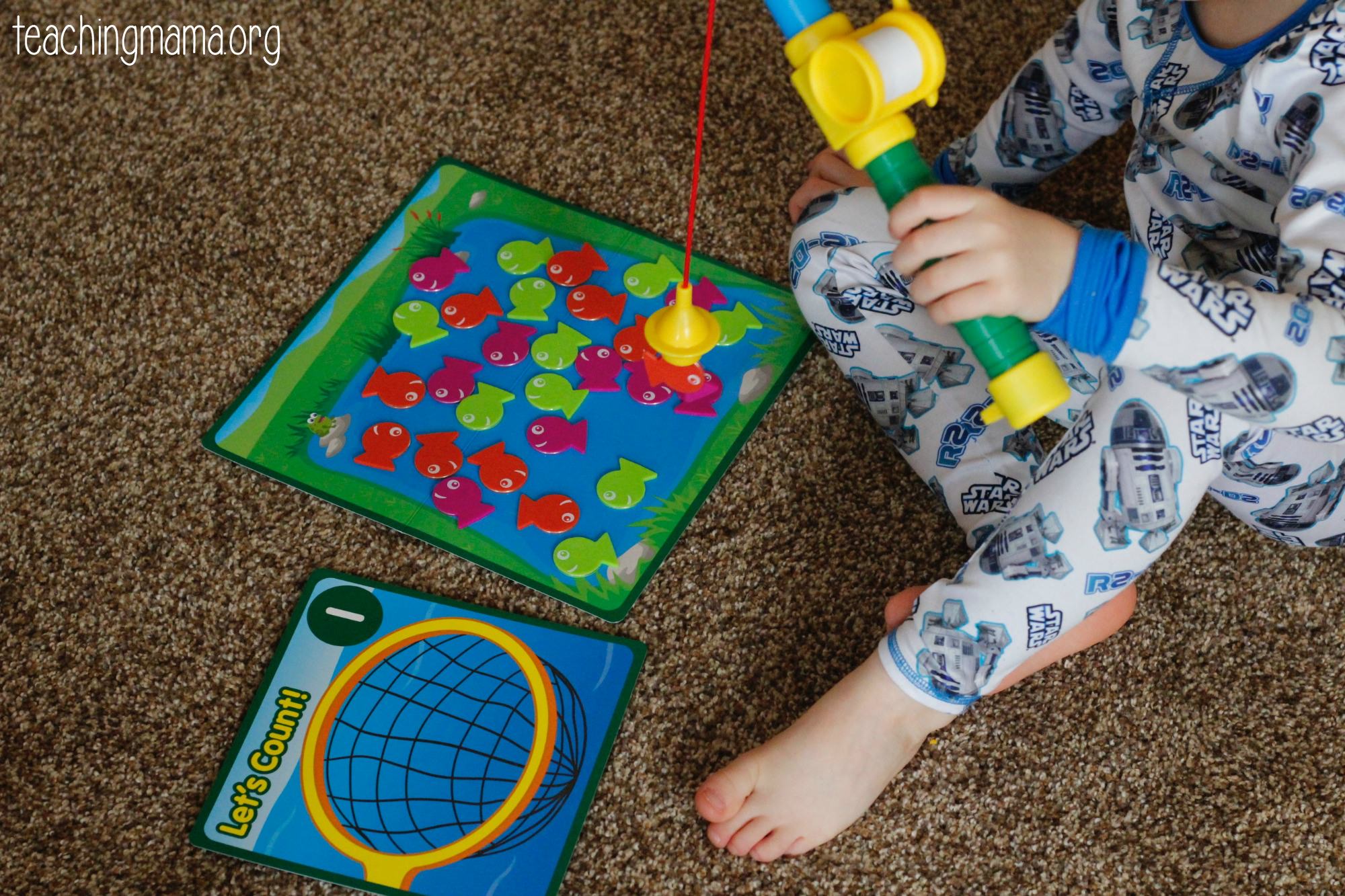 The child places the fish on the nets while counting to make sure the number of fish matches the number on the card. There are cards for numbers 1-20.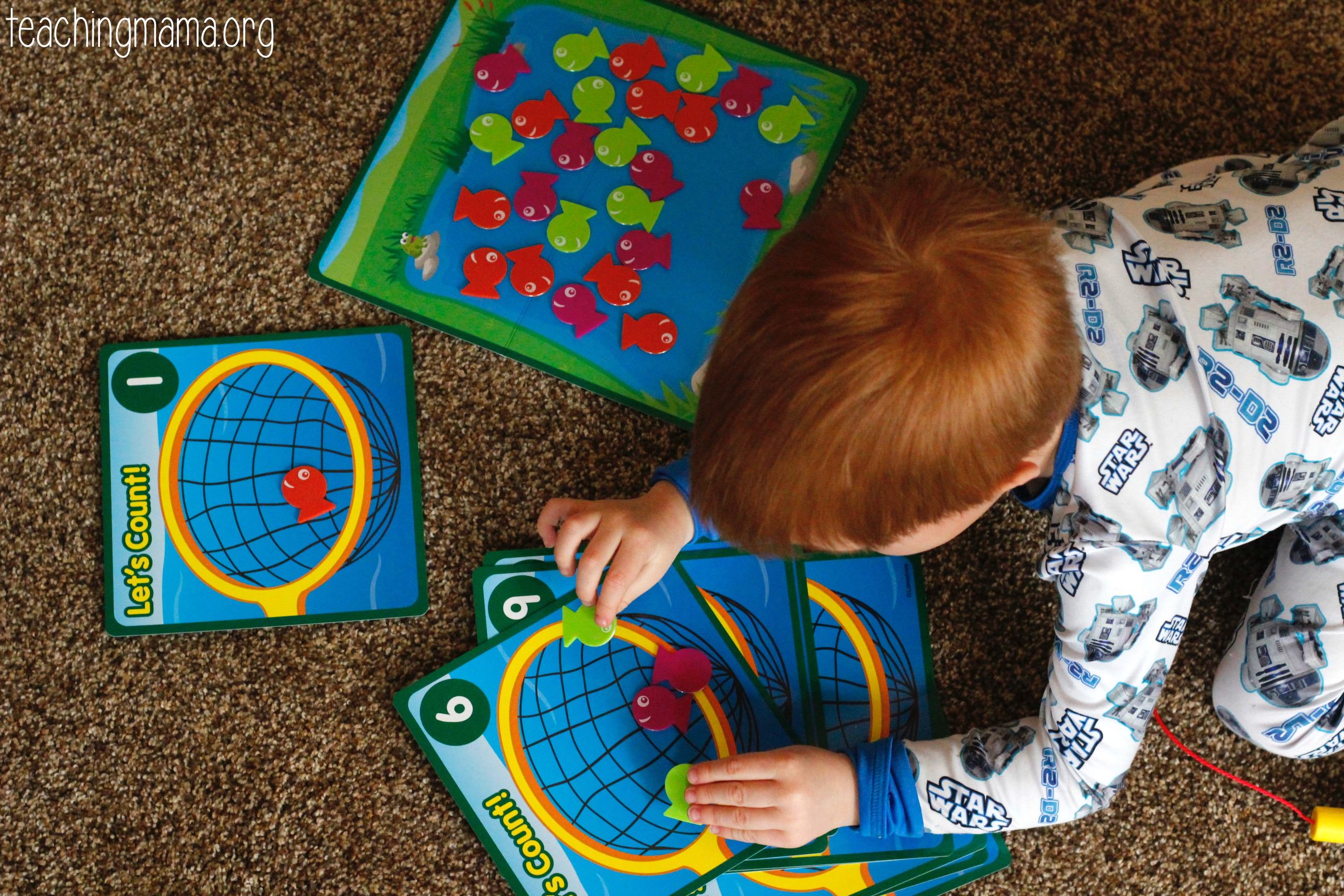 Let's Go Fishing Counting Center helps children with:
counting
one-to-one correspondence
number recognition
hand-eye coordination
Using this in a center would also be also be a wonderful way to work on sharing and taking turns.
---
The last center idea is for a building and engineering center. These See Inside Magnetic Blocks are simply AWESOME!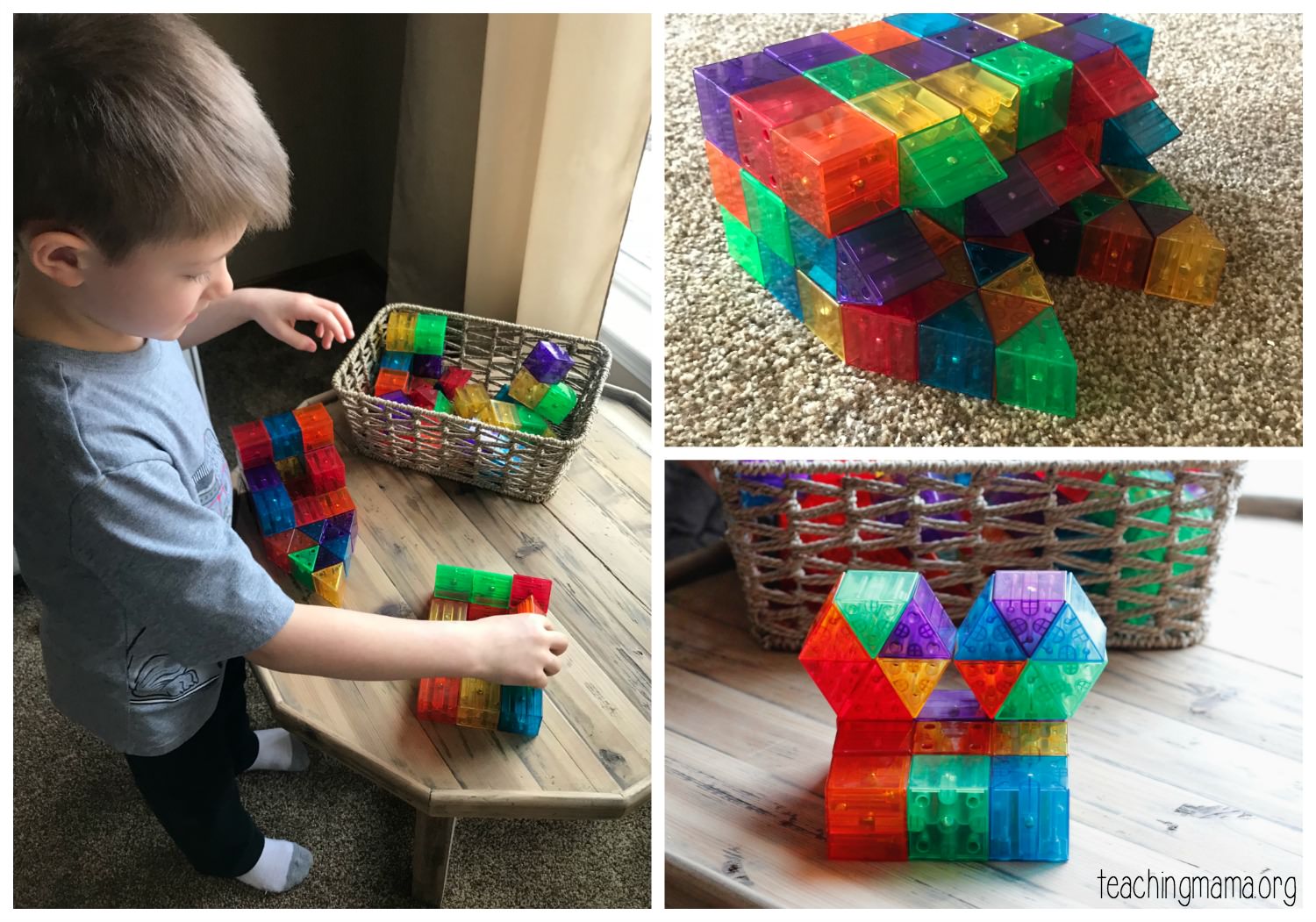 The possibilities for building with these are endless! These beautiful and colorful blocks have strong magnets that make it very easy to build. They connect so well to each other so children can build without getting frustrated.
The See Inside Magnetic Blocks are great for:
creativity
engineering
cause and effect
shape identification
color recognition
Both of my kids really enjoy these blocks. They have spent hours building and creating with them! These would be an amazing addition to a light table, too.
---
These are just three center ideas, but there are so many more ideas from Lakeshore here. Lakeshore is very generous and is sharing an exclusive coupon code with you all. Just click on this link to get your 25% off coupon! (This is good for any non-sale item.)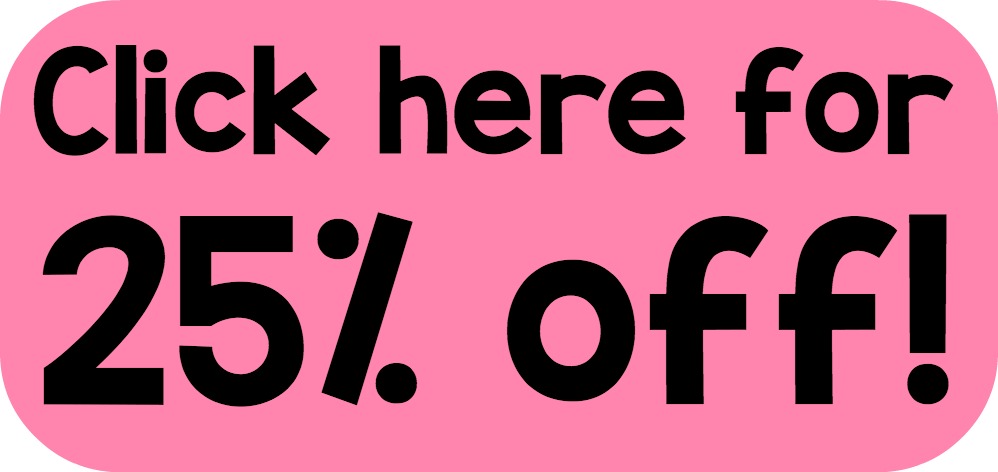 Lakeshore has 60 stores nationwide, find your closest store here.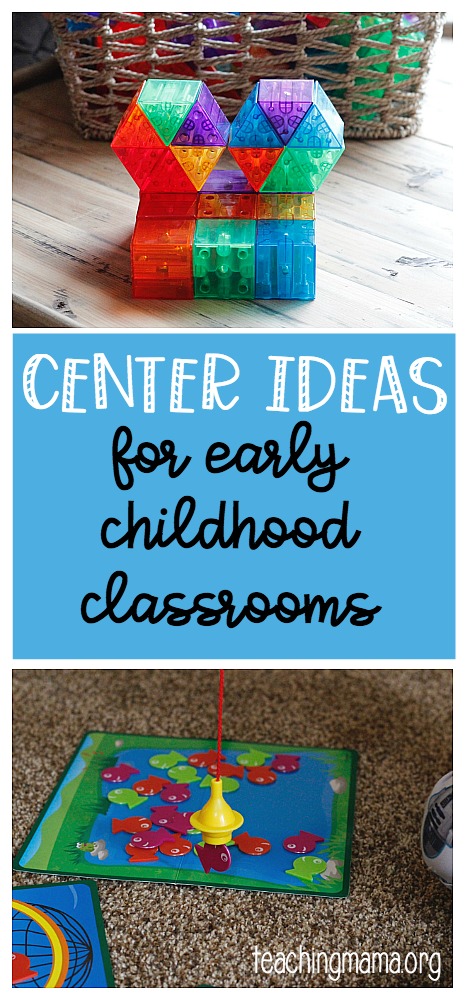 I'd love to know…which center idea is your favorite?
You can check out more from Lakeshore by visiting them at: