10 Pre-Writing Activities for Preschoolers
My oldest, who is almost 5, recently started attending a wonderful preschool. At school, he is asked to trace his name as well as other letters they are working on. When I watch him write, he gets upset because he can't follow the lines perfectly. (I think he got this perfectionist trait from me…sorry!)
I also notice that it is hard for him to control the writing utensil. Because I saw this lack of confidence in his writing skills and I decided to help him change this. I realized the best place to start is with building up hand strength and to practice fine motor skills. Kids need to build up their hand strength through fine motor skills before actually writing. Here are 10 pre-writing activities we've been doing at home to build strength in my preschooler's hands.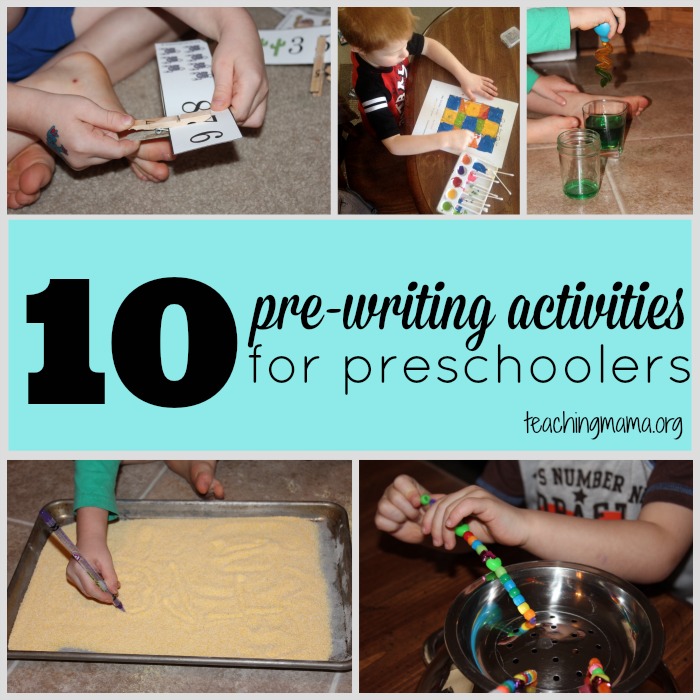 Play Dough
Just playing with play dough is great for building strength in hands. Practice making balls, rolling play dough into snakes, or create fun designs. Here is my favorite homemade recipe!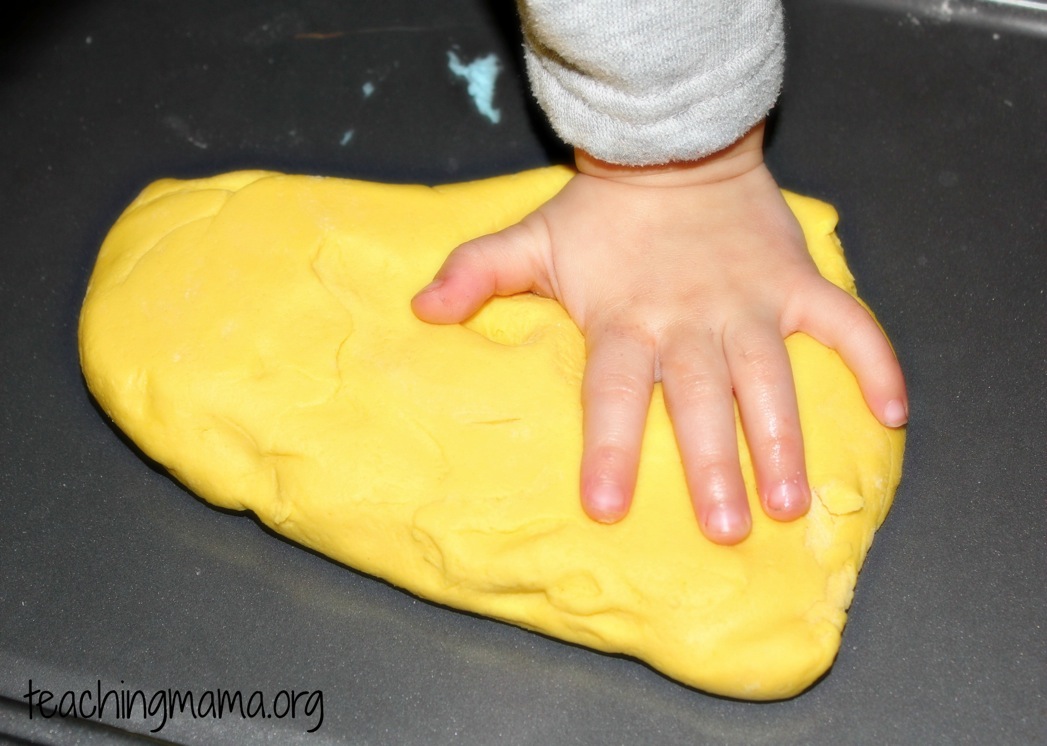 Q-tip painting
Practice the pincer grip by painting with a q-tip. Kids love this activity and you get to make beautiful art! I have tons of free q-tip painting printables, too! Check them out here.
Lacing
You can buy lacing cards or create your own from foam sheets or card stock, like we did in lacing hearts or lacing crowns. It's really great practice for fine motor skills!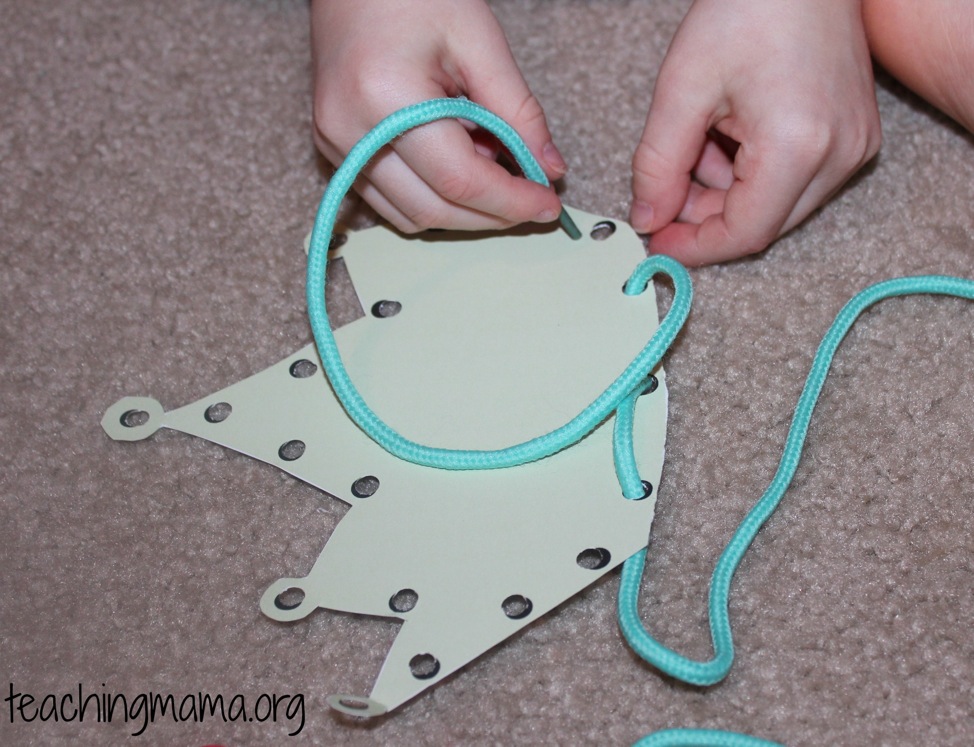 Beads & Pipe Cleaners
Use the pincer grip to slide beads onto pipe cleaners.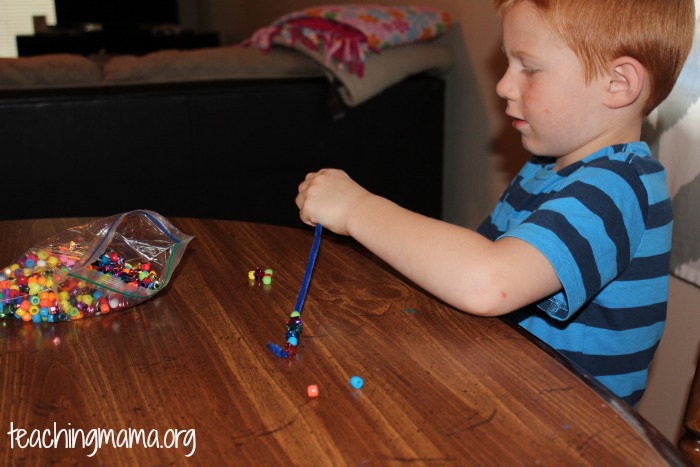 Cutting Practice
Using scissors is a great way to build hand strength. If paper is too hard to cut, try cutting play dough or straws.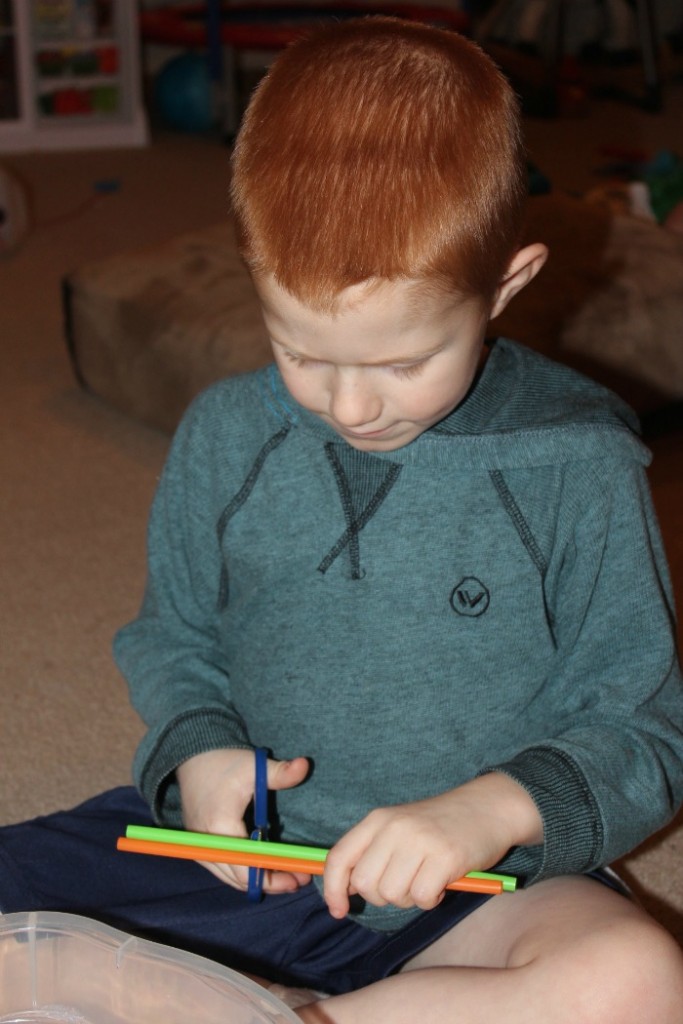 Write in Corn Meal
This is so much fun! Just pour corn meal, sugar, or flour onto a tray. Then let your child write with their finger to make letters or designs.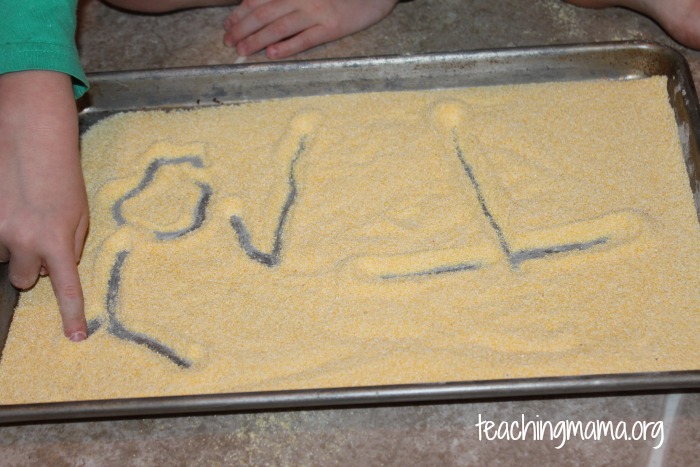 After using fingers to write, try using a writing utensil. Encourage using the tripod grip on the utensil.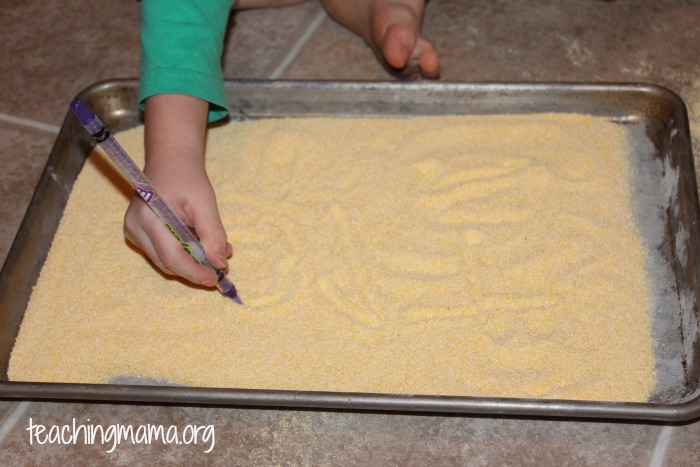 If you don't have corn meal, you can also use sand or sugar!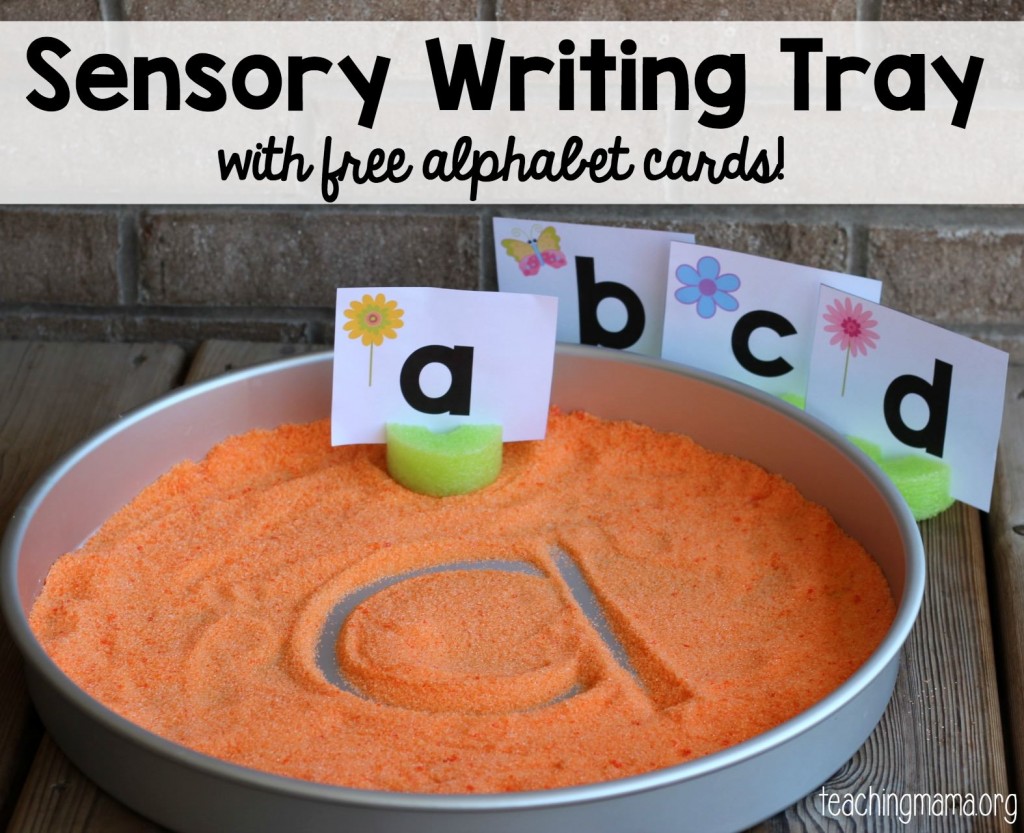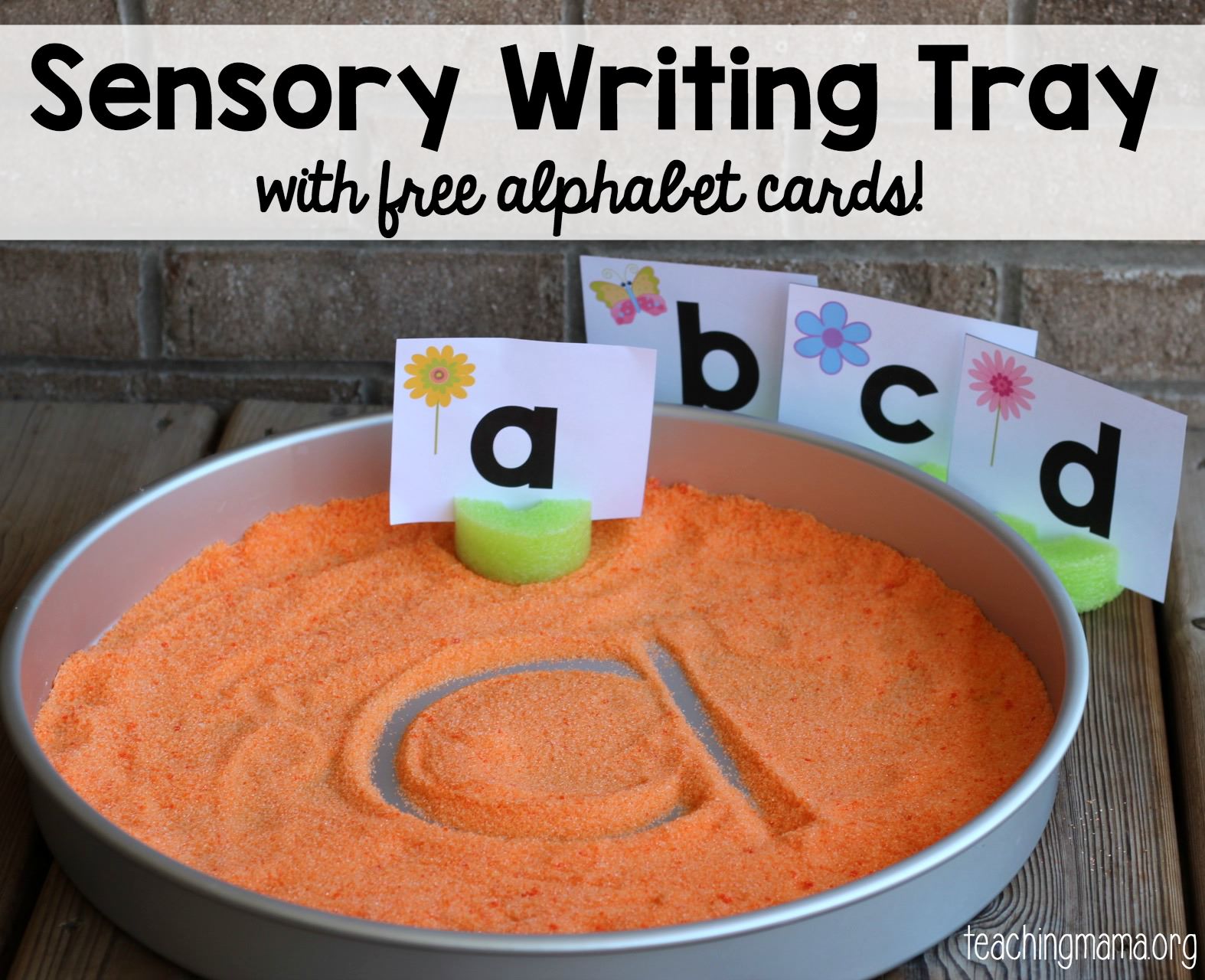 Tweezers
An easy fine motor activity is using tweezers or tongs to transfer objects. Even toddlers can try this one out! I love this skunk tweezer we found at a local education store.
Clothespins
Opening a clothespin takes a lot of strength. I love using count and clip cards to practice using clothespins. The child simply counts the objects on the card and then puts a clothespin on the correct number. You can download a free copy of our desert animals clip cards here or kite clip cards here.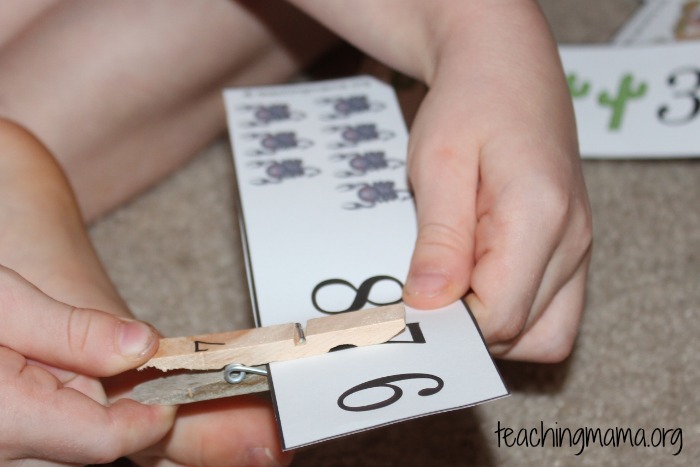 Scrunching Paper
Just scrunching paper into a ball is great for building hand strength! You could use newspaper, tissue paper, wrapping paper, or regular paper. And what kid doesn't love throwing paper balls?!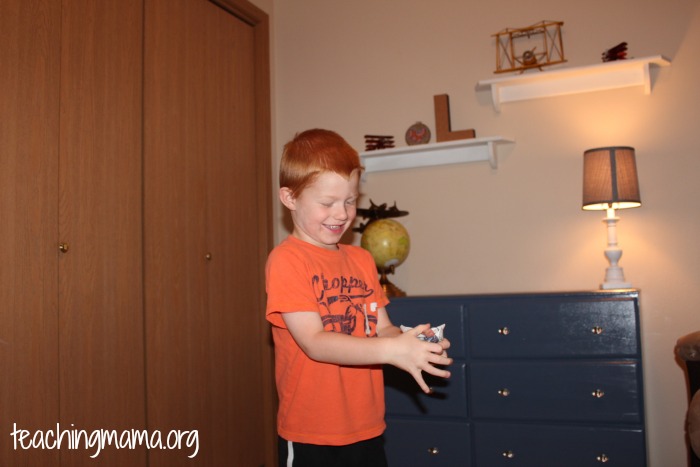 Droppers
Simply take a glass of water and have your child practice using a water dropper. I colored our water with food coloring and had him transfer all the water from one cup to the other. The squeezing motion will help build strength in the child's hand and is also fantastic for hand-eye coordination. Kids will love this activity, too!
While it's important to do fine motor activities, also give your child opportunities to practice using writing utensils with worksheets. Let them use markers, crayons, colored pencils, dry erase markers, etc. Another tip is to break crayons in half so it's easier to write with.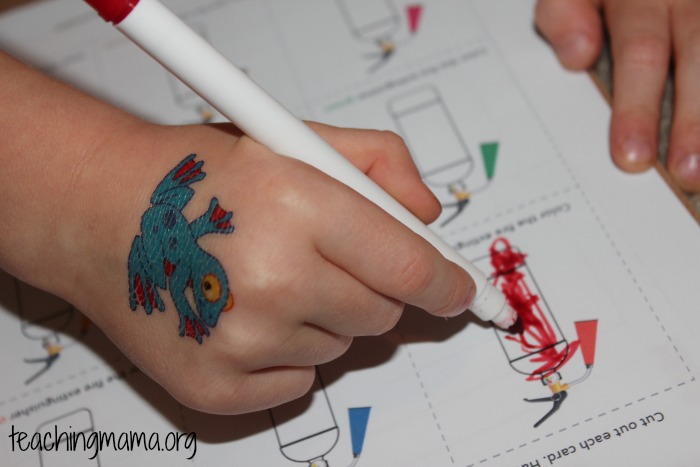 Lastly, I love using shaving cream for pre-writing skills! It can get a bit messy, but kids will have a blast! It's a great sensory activity, too.
The key to good handwriting is continual practice with fine motor skills. If your child has poor handwriting, it may be they need more practice with fine motor skills. To read more on this subject, I recommend reading this article on teaching handwriting written by my OT blogging friend.
After a couple weeks of doing these pre-writing activities, I've noticed an improvement of strength in his hands and better handwriting! And he feels much more confident in writing. We'll continue to work on this!
If you're ready to move towards writing, make sure to check out my letter formations printables! These are great for learning how to write alphabet letters!