I've had some requests lately to share a "day in the life" post to show what our life with three boys look like. So today, I'm sharing what a full day looks like at our house. It's nothing glamorous and it may not even interest you, but to those who have asked, here it is! I decided to document our whole day on Monday via pictures on my iPhone. Not the best quality, but I always have it with me. Mondays are pretty typical, but a little busy in the morning. I'm sharing our real day and nothing is glamorized for the camera. It's all how it is. So here it goes…
I got out of bed at 6:46. I try to get up at 6, but the night before I was up 4 times. 3 for nursing and 1 for a child with a headache. So I slept a little longer. Gotta be honest! But at least I got to be up with this sweet little boy!
After getting him dressed, I started my Keurig. I drink 1-2 cups of coffee a day. My husband hates coffee, so a Keurig is the best coffee maker for us!
While that's brewing, I always empty the dishwasher. Every night before going to bed, I start the dishwasher. Then I unload it first thing in the morning. It helps so much with eliminating dirty dishes on the counter.
With coffee in hand and baby cooing next to me, I spend a few quiet moments in the Bible. I just started a 1 Peter study with the app She Reads Truth. It's great so far! Love starting the day with God's word in my heart and mind.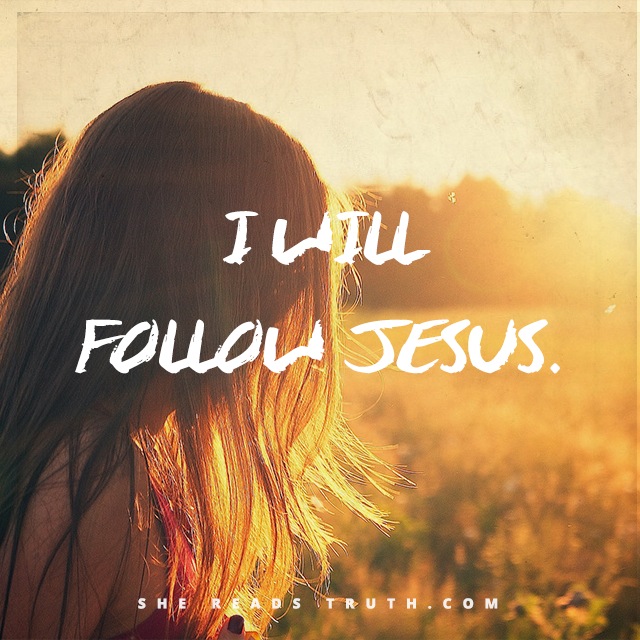 I like to lay the boys' clothes out the night before on busy mornings so it's not so hectic. I mean, it's no fun trying to get out the door and realizing all the options for pants are in the dirty pile of the laundry!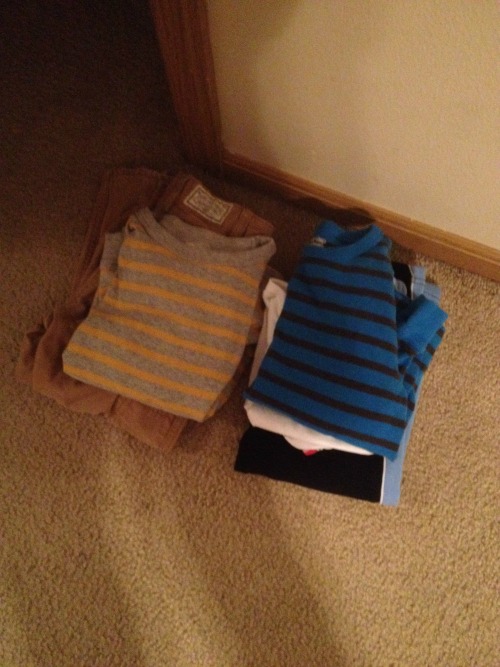 The big boys both woke up around 7:30, which is a little later than normal for them. They were spoiled and got a special surprise at the front door…donuts from Papa! Quite a healthy breakfast, right?! We did add in some fruit 🙂 Most mornings, I make them eggs or oatmeal.
Usually during breakfast I do a short devotion with them. However, on Monday I was busy getting ready for the day (while my husband watched the kids), so we weren't able to fit that in. After getting the boys dressed, I took Troy to preschool. He goes to a church preschool that he loves going to!
After dropping him off, I came home and nursed Lincoln. (I should mention that Dad was there to watch the other boys while I took Troy to preschool!) Then I packed up the boys and we headed off to Wes' gymnastics class. It's just a half-hour class, but he loves it. And I love that he is working on some gross motor skills and meeting other kiddos! Parents aren't allowed in the room, but they show everything on a TV.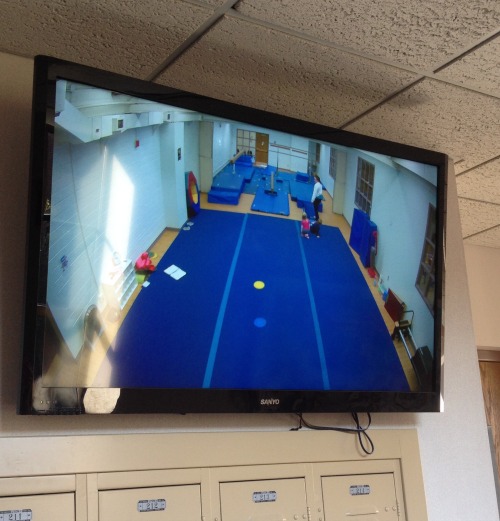 Afterwards, we headed downstairs to the community open gym for kids. Wes loves this time! He gets to ride trikes around the gym or play with various toys.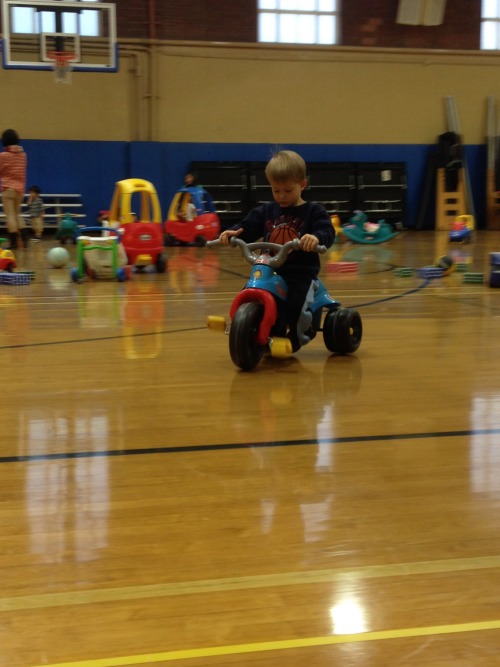 Since we had a little bit of time before picking up Troy from preschool, we decided to stop at the grocery store for a few items. But just as we pulled in, Lincoln was hungry. So I nursed him in the van. And of course, Wes had to go potty. So let's just say we got creative and I helped him go to the bathroom in a bottle, while nursing. Talk about multi-tasking! But we avoided a catastrophe…whew! And we all washed our hands!! 🙂   (And NO pictures of this incident!!)
At the store, I realized I was hungry (I hadn't really eaten all morning yet!) and picked up a Naked juice. Do you love these, too?!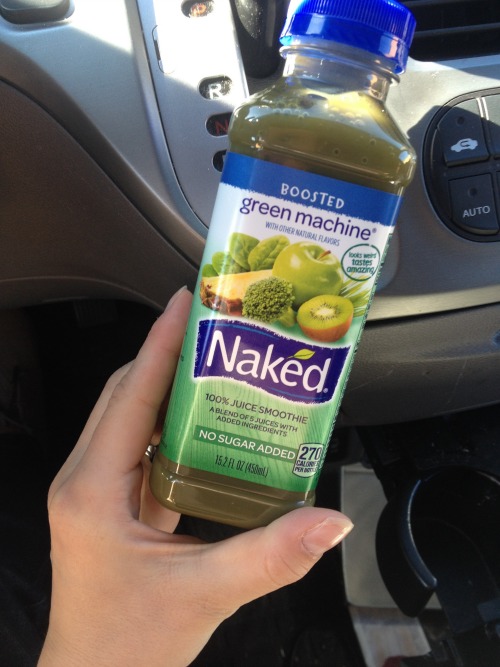 Then we got to preschool and we had to wait a bit…so I just enjoyed this view.
When we got home, I quickly whipped up a kid-friendly lunch…chicken quesadillas, cucumbers, and mandarin oranges. They devoured it.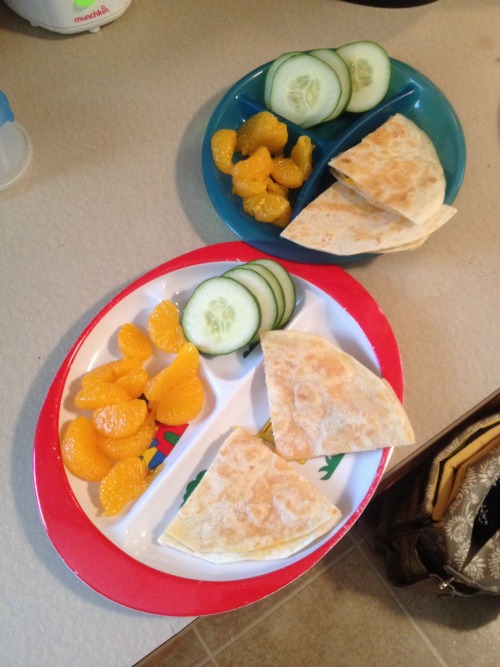 After lunch, my hubby took the boys outside to play while I cleaned up and put supper in the slow cooker. I made chicken teriyaki!
Around 1:15, the boys went down for rest time. Wes always falls asleep. Troy rarely falls asleep. We still make them lay down in the beds for at least an hour. We play stories on the iPad for them to listen to during this time. During this hour, it is quiet. And I love it. Usually Lincoln is happy or sleeping, so I can get some work done. When Troy gets up, he has activities to do to keep him busy. Most of the time he can do them independently.
When Wes woke up, I did our alphabet lesson with him. We are learning about letter E this week. Here's his E is for Elephant craft.
I would rather do his preschool learning time in the morning, but when we have activities in the morning, we push that time to the afternoon. That's what I love about doing preschool at home. We can be so flexible! And really, you can make anything into a learning opportunity with preschoolers.
Next we had snack. My kids never forget to remind me about snack time! Monday we had yogurt and Life cereal. And here is our messy and real life table.
After snack, the boys played with cloud dough for their sensory time. The love this stuff! We play with it all the time and it entertains them for a very long time.
And while they played with cloud dough, I snuggled with Lincoln.
Usually I like to get outside in the afternoon, but with the weather cooler and a sleeping baby, it gets hard to stay outside. So after cloud dough, the boys watched Wild Kratts and played with toys in the basement. Then it was supper time! Yummy chicken teriyaki, rice, broccoli, and corn!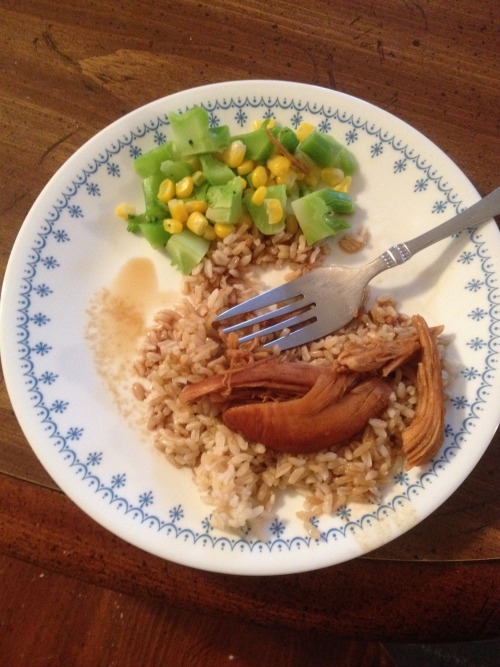 After dinner, the boys played while I cleaned up. Then it was bath time and books. They love picking out lots of books to read! And I love reading to them.
After brushing teeth and saying prayers, the boys were tucked in bed. And shortly after, they were asleep. Ahhhh! Another successful Monday.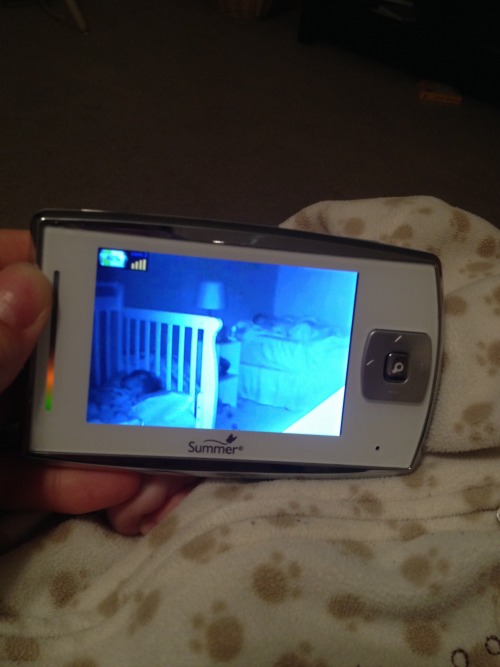 And thankfully, Lincoln fell asleep for the night a little while later. Then I got to work on finishing up laundry for the day, tidying up the kitchen, and working on the blog. Whew! It was fun to document a whole day, but boy am I tired! I'm sure all you mamas are quite busy, too! Thanks for letting me share my "day in the life" and I hope you were able to get a glimpse of what our day is like!