I am so excited to share this new craft with you today! We just created DIY window clings and they are SO easy to make! I can't wait to share all the details with you. I saw the idea on this site and decided to try it out and put our own twist to the activity. These window clings would be great to make with your preschooler at home or it would be a fun classroom project!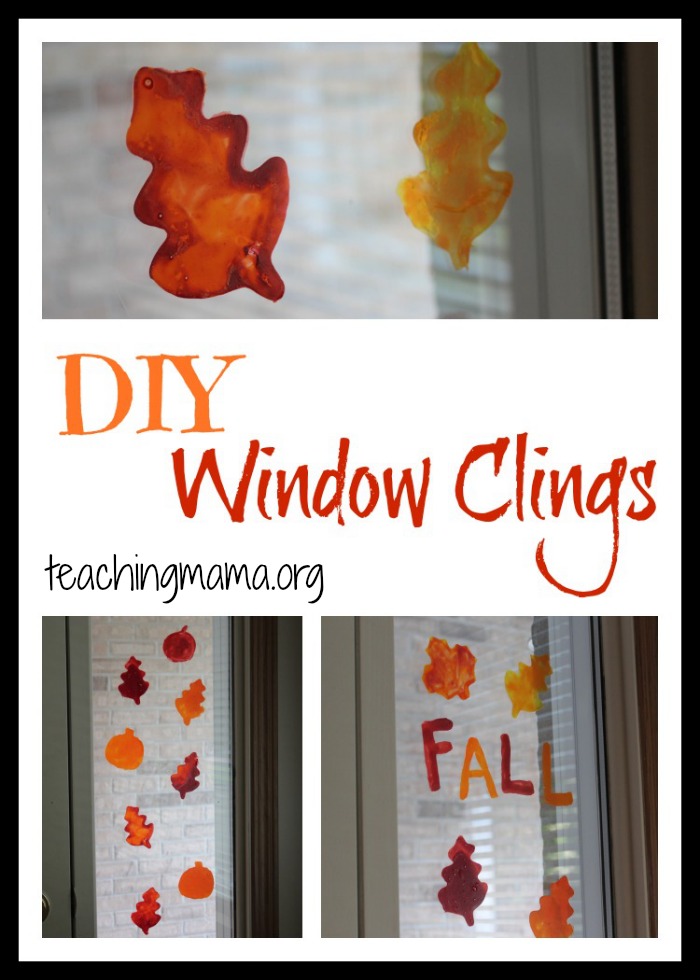 (This post contains affiliate links. See my disclosure page for details.)
Here's what you need to make your own window clings:
Start by mixing the glue, dish soap, and food coloring together into a bowl. Then use a paintbrush to paint a design on the plastic sheet protector. You can also fill in a cookie cutter with the colored mixture to make it easier. We used fall cookie cutters that I picked up from Hobby Lobby.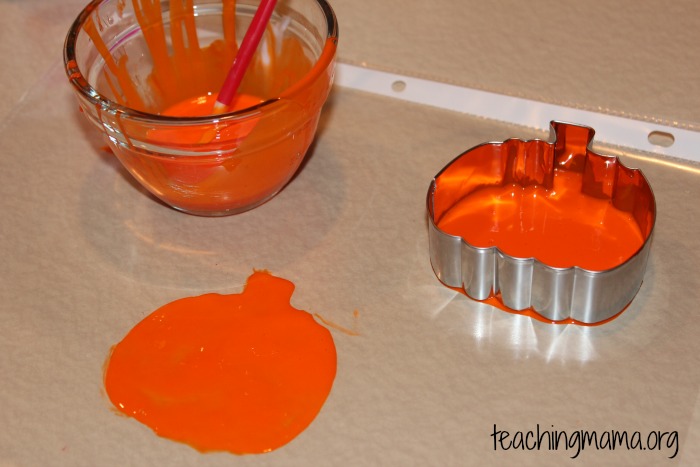 You want the design to have a semi-thick layer. If you use too much, the design will run together and won't dry properly.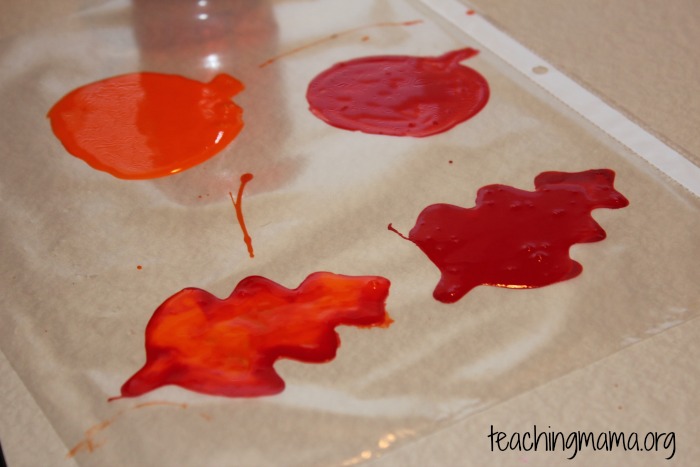 I also wrote out the word "FALL" because I thought it would look nice on our window with our fall leaves and pumpkins.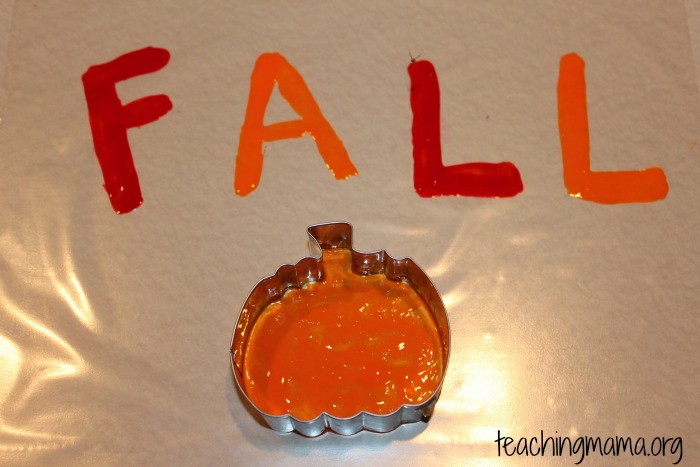 You may want to leave the cookie cutter on the design for a few minutes until the glue mixture settles. It helps the design stay in place.
Allow the window clings to dry overnight. Once they feel dry, you can peel them off the plastic page protector and stick them to the window! So easy! They stick very well and can be used for a long time.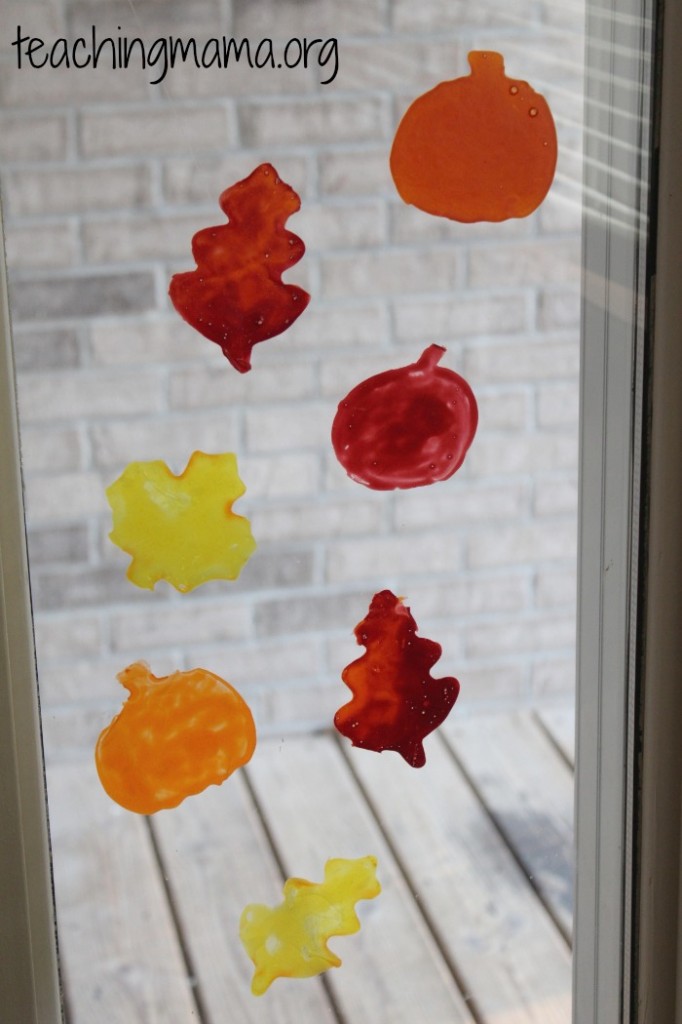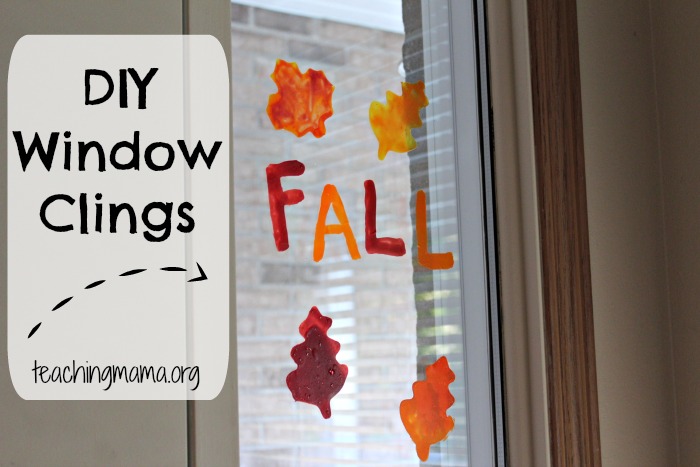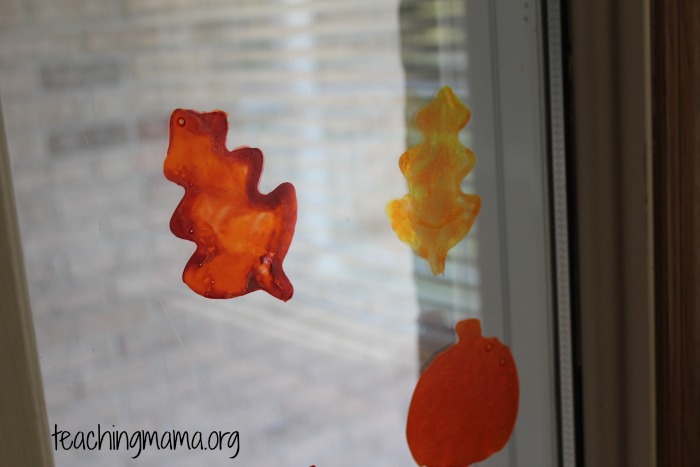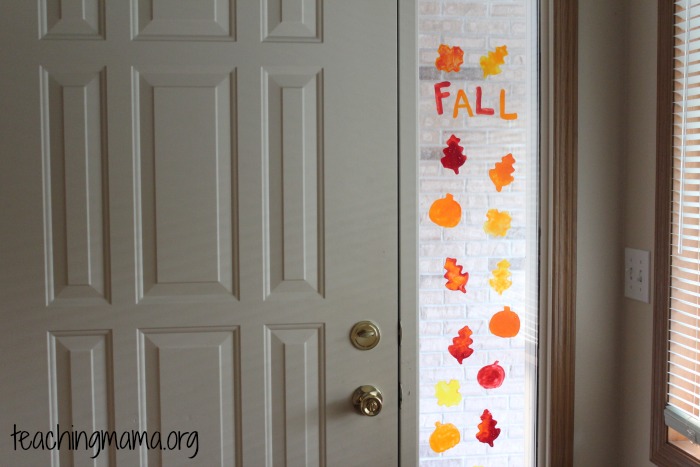 I LOVE how these turned out! They look so pretty on the window. I'm sure we'll be making these for every season now!