A Jolly Christmas Tree Craft
Christmas crafts are so much fun…especially when they are edible! I want to share an adorable little tree we made with just a few supplies. Here's what you'll need:
*styrofoam cone
*green paint & paintbrush
*gumdrops
*toothpicks
To start out, we painted the styrofoam cone green and let it dry. I should also note that I cut the cone smaller because it seemed too tall.
Then, I had Troy take the gumdrops and sort them by color. This was good practice for him!!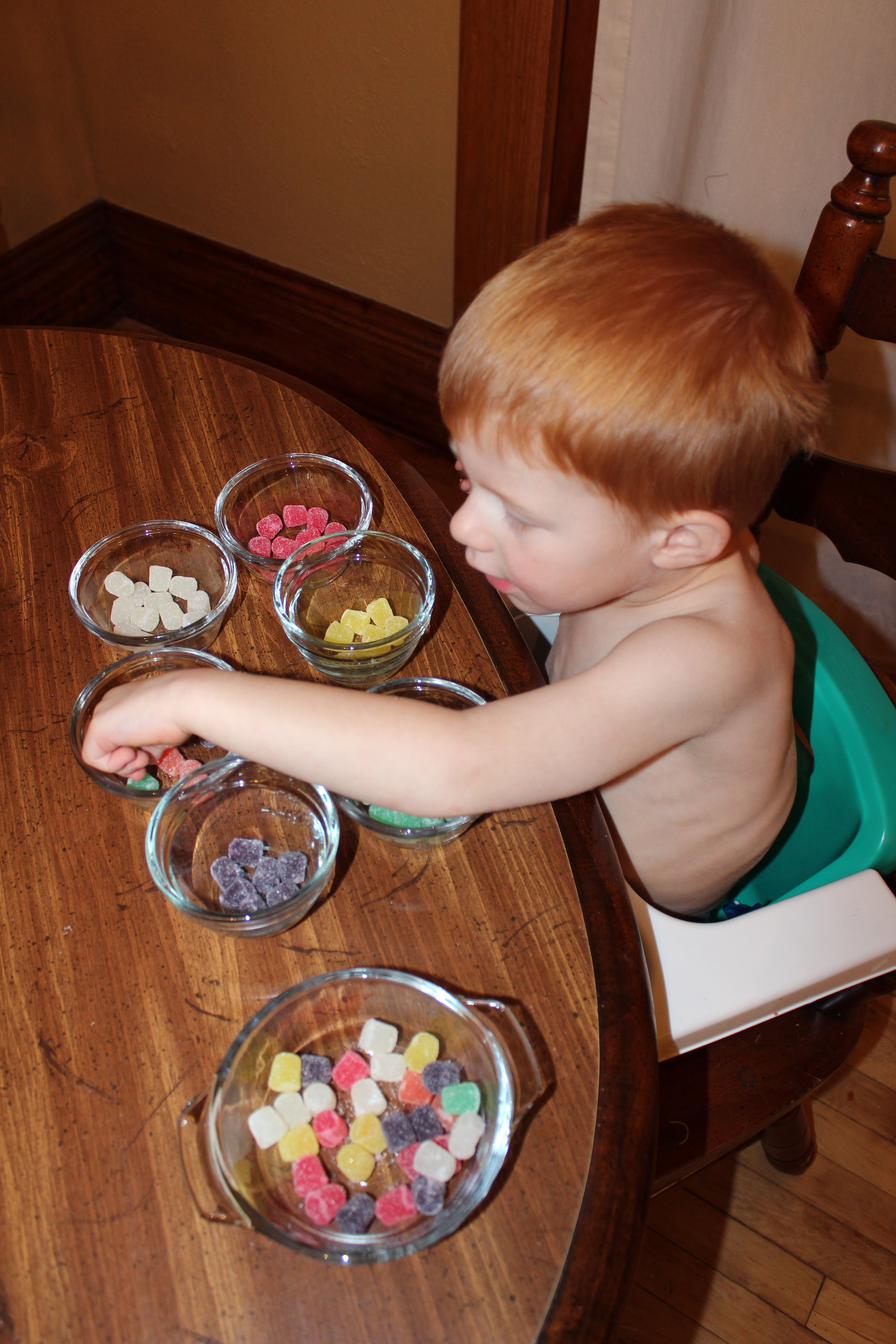 Then, I poked toothpicks onto the cone and Troy put gumdrops on them. He really enjoyed this part–look at his concentration!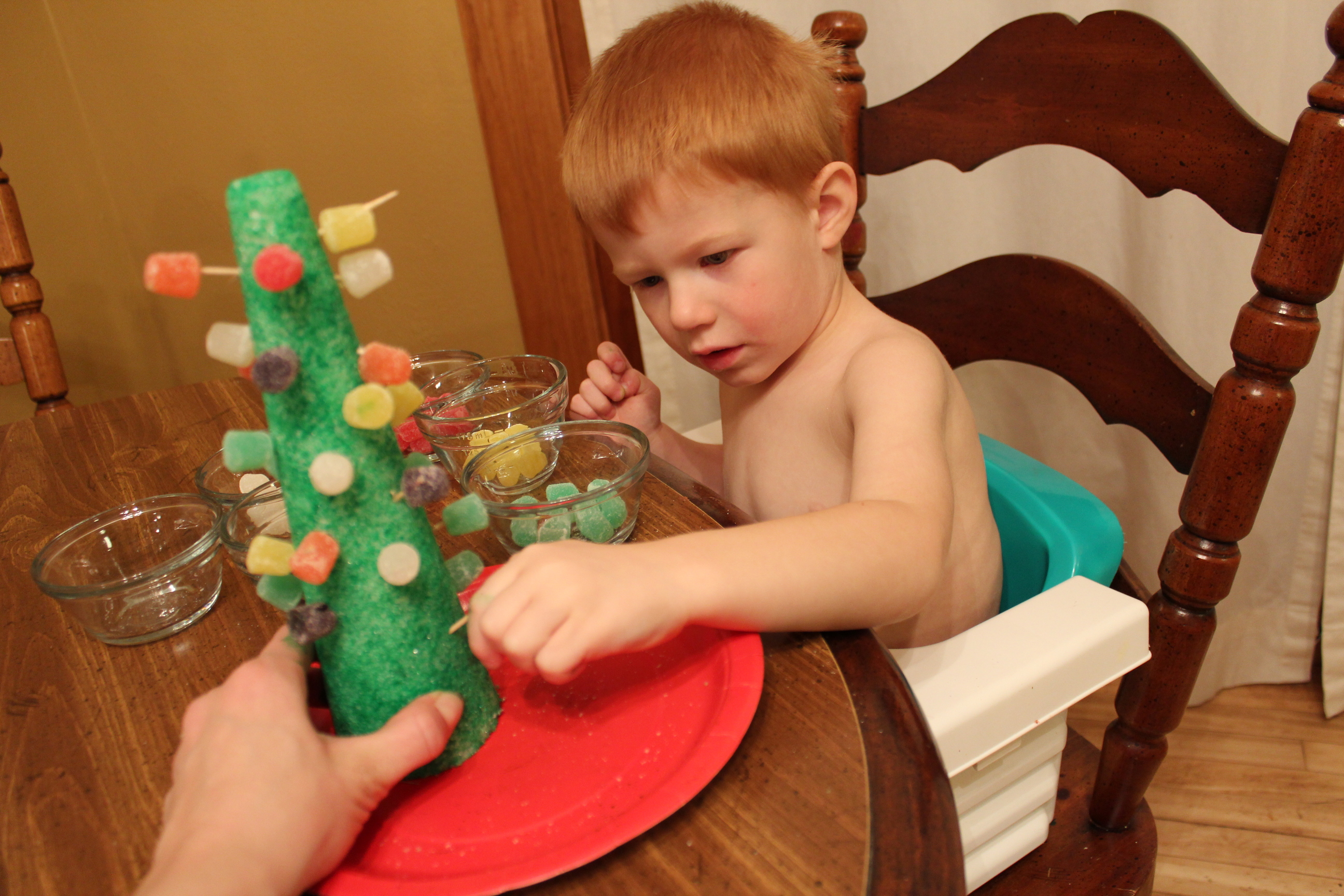 And here's the finished look! We have a ton of fake snow so I put them on the plate and laid the tree on top. It will be a cute centerpiece for the table!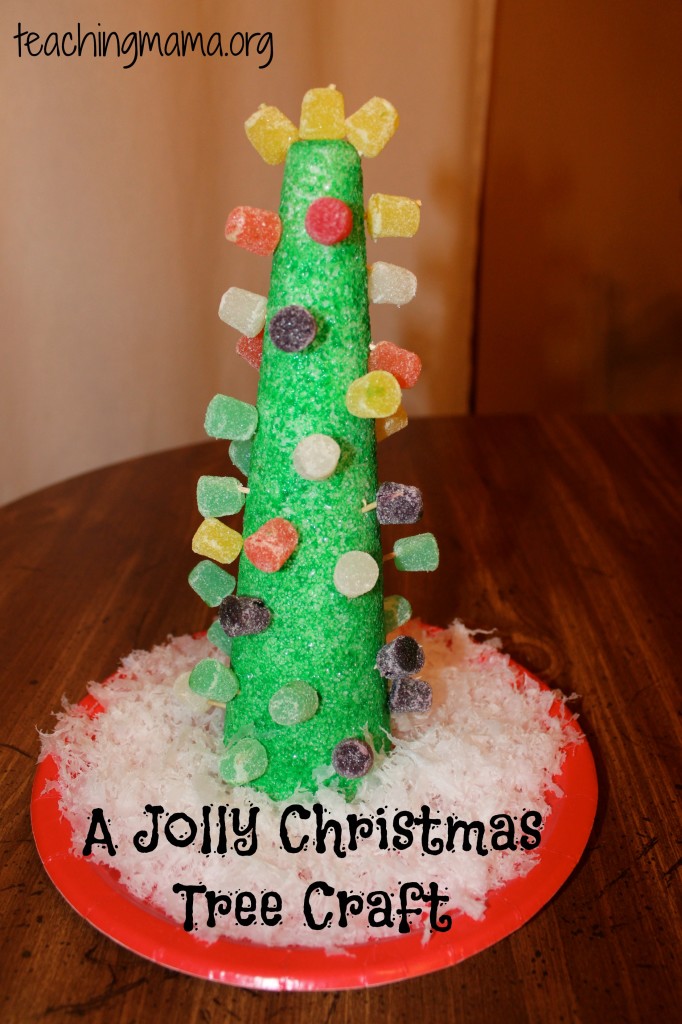 Merry Christmas!!